Focus Graphite: The Company's High-purity Graphite Deposit and Powerful, Next-generation Battery Products Can Extend EV Battery Performance by 65 Percent Giving it a Strong Market Advantage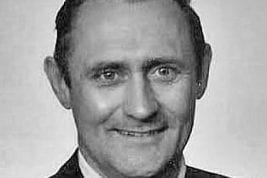 Focus Graphite's Dr. Joseph Doninger discusses the company's graphite deposits and the advancements it has made in developing silicone-graphite anodes.
Focus Graphite (TSXV:FMS,OTCQX:FCSMF,FWB:FKC) Director of Manufacturing and Technology Dr. Joseph Doninger is an internationally recognized expert in graphite-related processing technologies and manufacturing.
His developments culminated this year with the announcement of several technical achievements that significantly enhance the performance of next-generation lithium-ion batteries and alkaline batteries.
Here Dr. Joseph Doninger highlights the work done on the Lac Knife deposit, as well as engineering accomplishments that resulted in a line of superior-performing products vs. synthetic graphite and competing sources of natural flake graphite. Below is a transcript of the interview. It has been edited for clarity and brevity.

Investing News Network: Please provide us with an overview of your background.Focus Graphite Director of Technology and Manufacturing Dr. Joseph Doninger:
I have a bachelor's, master's and doctor's degree in chemical engineering from the universities of Illinois and Northwestern. I am also an honorary professor at the department of chemistry at the Kyiv National University of Technologies and Design.
As for my corporate background, I spent 20 years at International Minerals and Chemicals and then joined Superior Graphite as Vice President Technology in 1987. There I started focusing exclusively on graphite-related minerals, and retired from the company in 2004. After that, I formed my own consulting company and then joined Focus Graphite in 2012.
INN: How significant has the role of the Lac Knife graphite deposit been in developing the company's battery minerals and products?JD:
Very significant. The Lac Knife deposit is very high in graphite content, ranging between 15 percent and 25 percent graphite. During our pilot plant tests we were able to confirm a low production cost of C$440 per tonne, which was reported in our feasibility study.
When extracting graphite there are impurities that need to be removed, and if the impurities lie within the flake, they are particularly difficult to remove. What is promising about the Lac Knife deposit is most of the impurities are on the surface of the flakes of graphite. The large +48 mesh flakes recovered during flotation had 98.8 percent carbon content, and after purification, the large-flake graphite reached a purity level of 99.98 percent carbon, which is ideal for batteries.
INN: Do the company's achievements give Focus Graphite a clear advantage over other sources?JD:
Our initial advantage is that our resource is one of the best graphite sources that I've seen in natural graphite, and this is high-quality material that will play a role in batteries and other products.
The important thing we've proven is that the work we did in the pilot test is scalable and that the high purity of our Lac Knife graphite has a clear advantage in terms of long-term battery cycling performance in lithium-ion batteries.
INN: Are fine graphite flakes like those residing at Lac Knife commonly available to battery manufacturers from other mining developers?JD:
They are available, but most fine -200 mesh grades produced are relatively low in quality, with carbon levels of just 85 percent to 90 percent. We have demonstrated that our fine -200 mesh grade can be upgraded to as much as 95 percent carbon, making our sources from the Lac Knife deposit very competitive in terms of quality.
INN: Could you explain the benefits of superfine, ultrafine and expanded graphite and how they contribute to the development of lithium batteries?JD:
As a category, we introduced the superfine grade in March 2017 to the International Battery Seminar in Fort Lauderdale, Florida and it refers to the finest grade of
spherical graphite
. The benefit of this finer grade in the anode of lithium-ion batteries is that it will help accelerate the charging and discharging of batteries. This will play a significant role in electric vehicles, as it reduces the time needed to charge.
While spherical graphite is used in the anodes of batteries, ultrafine and expanded graphites are used as conductive additives in the
cathode
. The cathode is used to transfer electrons through active materials like lithium
cobalt
oxide and the non-conductive active materials like lithium,
nickel
,
manganese
and cobalt oxide. The graphite is added to improve the conductivity of the cathode mix and allows for electrons to travel in and out of the cathode during charging and discharging.
Expanded graphite is relatively new in the lithium-ion battery market, but has been used for quite some time in the alkaline market. Expanded Lac Knife graphite is five to 10 times more conductive than non-expanded Lac Knife graphite. The reason for this is that expanded graphite is produced by splitting the layers of graphite that comprise each flake into many individual thinner flakes that are more conductive than the original flake. This property means that less conductive graphite is required in the cathode, leaving more room for the active material and allowing for increased capacity in the battery.
INN: What is the significance of Focus Graphite's recent development of a silicon-enhanced graphite anode?JD:
In lithium-ion batteries, graphite has a theoretical capacity of 372 amp hours per kilogram. On the other hand, for pure silicon, the theoretical capacity is more than 10 times higher. However, silicon is a costly material, and when it interacts with lithium it can swell up to four times its original size. This variability is not good for batteries as it makes them fail faster and reduces cycle life.
Combining the right amount of silicon with graphite in the proper way enables an increase in the reversible capacity while also preventing the material from expanding or contracting. We have found that adding 4.5 percent of silicon to graphite increases its theoretical capacity by 24 percent to 462 amp hours per kilogram.
INN: What does this mean for Focus Graphite moving forward. Do you anticipate even better performance results from additional development? JD:
At the EVS30 Symposium in Germany this year we reported on the work we had been doing with our Lac Knife graphite in batteries, including our ongoing work in developing silicon-enhanced graphite, where we added up to 18 percent of silicon, increasing the reversible capacity by 65 percent.
This showed that we can improve the capacity of batteries used in electric vehicles by an order of 50 percent to 65 percent, providing either higher power capabilities or added cycle life. We expect that silicon-enhanced graphites will play an important role in our success in the lithium-ion battery market moving forward.
INN: Do you see offtake agreements for graphite being introduced in the not-too-distant future?JD:
I believe that offtake agreements will make an appearance in the near future. With a growing demand for electric vehicles, the demand for sources of high-quality graphite is also growing. The graphite used in batteries is mostly coming from China; however, a number of Chinese producers are being shut down due to environmental regulations and a higher focus on quality. After all, lower-quality graphite leads to a much lower cycle life for batteries.
With this reduced supply and increased demand, I believe the trend will be to tie up high-grade sources of graphite from companies that have the technology to produce materials like silicon-enhanced spherical graphite for anodes in lithium-ion batteries and to modify high-purity graphite for use in battery cathodes. Focus Graphite is well positioned to offer a long-term supply of high-quality graphite.
CEO interviews are part of investor education campaigns for clients advertising on the Investing News Network. Important news is contextualized by CEOs, and the resulting interviews are disseminated to the Investing News Network audience because they have value to market watchers.The Investing News Network interviews a CEO for an understanding of their perspective on the company, the investment potential of the company and market news related to the company. The information contained here is for information purposes only and is not to be construed as an offer or solicitation for the sale or purchase of securities.