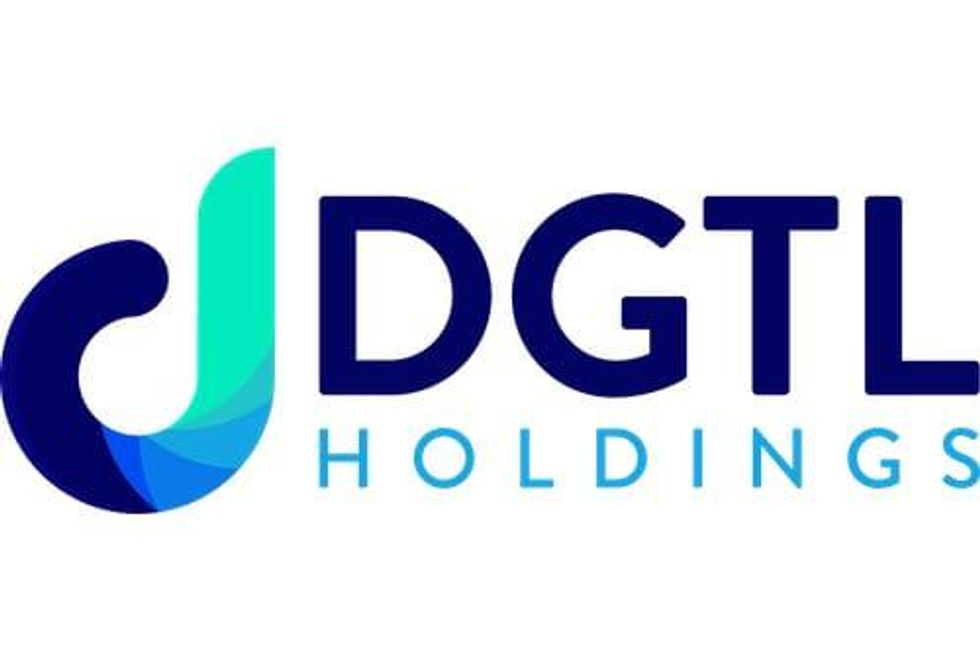 Empowering Innovation through Machine Learning and Artificial Intelligence
Digital media and marketing technologies are constantly evolving, with social media apps such as TikTok, Snapchat and YouTube experiencing growth, especially during the pandemic and with the adoption of Artificial Intelligence. Influencer marketing also thrived in 2020, and the industry is expected to grow to US$13.8 billion in 2021, which shows how powerful social media marketing has become. For investors looking into this space, established digital marketing companies that know how to work with social media are an impressive proposition.
DGTL Holdings (TSXV:DGTL) is a venture capital asset management company focused on acquiring and accelerating transformative and disruptive social media, marketing and advertising technologies (martech / adtech), powered by Artificial Intelligence (AI).
DGTL stands for Digital Growth Technologies and Licensing and the company specializes in acquiring and advancing fully commercialized enterprise-level B2B software-as-a-service (SaaS) platforms in key growth categories, using a range of unique capitalization structures.
DGTL's mission is two-fold. First, to build a diversified portfolio of high growth and disruptive digital media and martech SaaS for investors – filling a gap in the micro and small capital markets Second, to create a wall garden ecosystem of digital media/marketing technology to offer a full-service platform to their Fortune 100 level brands, like ABInbev and DraftKings.
DGTL's mission is to help brands and agencies optimize their digital marketing efforts by leveraging the power of AI technologies. Tracking digital trends and evolving with changes in digital media, martech and adtech will also allow DGTL to create personalized and long-lasting relationships with influencers and content creators.
The company's first acquisition is #HASHOFF, an innovative and scalable self-service SaaS solution for brands and agencies. It provides marketers with the tools to leverage the gig economy and engage with over 140 million potential freelance creatives and content creators.
Additionally, this proprietary technology leverages an amplified measurement center. This solution enables companies full access to data and analytics to enhance their brand online and in the space of digital marketing.
In February 2021, DGTL announced it had signed a new campaign activation surrounding the NCAA March Madness sporting event. The following month, the company revealed it was awarded a new social media marketing campaign contract from a globally recognized consumer packaged goods brand. Achieving high-quality contracts with big clients like these pushes DGTL forward in the digital media and advertising space.
With a grasp on evolving trends in social media and the overarching digital space, DGTL aims to take a significant position in this market.
Company Highlights
DGTL Holdings is a technology-focused M&A and investment company aimed at acquiring and advancing emerging technologies in digital media and advertising. Significant industries include social, mobile, gaming and streaming
The company empowers global brands through story-telling and innovative, fully commercialized enterprise SaaS solutions to optimize advertising and connection with the right content creators.
DGTL's flagship solution, #HASHOFF, is a platform that allows brands and agencies to recruit online creatives through commercial partnerships.
In February 2021, the company announced a video-based social media activation campaign centered around the 2021 NCAA Men's basketball championship. This campaign spotlights influencers engaging with the event.
DGTL Technologies
#HASHOFF is an enterprise-level self-service SaaS solution for brands and agencies looking to engage with the digital marketing industry. It is built on proprietary AI and machine learning technology and designed to empower brands by identifying, managing and recruiting top-ranked digital content creators and media creatives online.
#HASHOFF consists of two proprietary solutions on its platform. The "IAM" component allows companies to search and discover the best content creators for their brand. Using context signals and machine learning, companies efficiently find the right creatives. The "Create Marketplace" component offers the tools to create a unified marketplace to connect brands and potential content creators. This solution utilizes the power of storytelling and user experience on various social media platforms to optimize the discovery process.
Future plans for #HASHOFF include software development for video-based influencers operating on platforms like TikTok, Snapchat and more.
DGTL Holdings' Management Team
Former executives from Rocketfuel, Quantcast, Yahoo, IPG, Hearst, AOL-Time Warner, etc.
Michael Racic — CEO
+20 years of experience and background, both as a media executive and communications planner, combined with his expertise as a programmatic tech, is the kind of mix essential for valuing the impact of AI solutions in a highly competitive digital media/adTech culture. He is a frequent speaker and is regularly published across the global advertising technology, and digital media sector. SVP Director of Agency Partnerships and Category Strategy at RocketFuel and EVP of head of global planning with UM and J3.
Scott Davis, CPA, CGA — CEO
Scott Davis is a partner of Cross Davis & Company LLP Chartered Professional Accountants, a firm focused on providing accounting and management services for publicly-listed companies. His experience includes CFO positions of several companies listed on the TSX Venture Exchange and senior management positions. Also, he is currently serving on several public company management teams. Davis has vast public company and capital market experience.
Steve Goldberg, MBA — CEO
+25 years of executive search and recruiting experience in the Digital Media/AdTech space. He has worked as a former executive with firms in Telecom, Education/Training, and "Big-4" Public Accounting fields. MBA in Finance from New York University and earned his CPA while working for KPMG. Steven Goldberg is currently acting as the Co-Owner and Managing Partner of Media Recruiting Group.
Charles Thomas — CSO of #HASHOFF LLC
With 35 years in digital media and advertising focused on senior executive development strategy, and management of national sales teams, Charles Thomas is a pioneer in Adtech, with Time Inc. in 1995 (later Time-Warner AOL). Former VP Ad Sales at Broadcast.com, working for Mark Cuban, and helping to launch one of the most successful IPO's in history at the time, Regional Sales Vice President for Yahoo, Sales Strategy contractor for Facebook and SVP Sales Centro.
John Belfontaine — Founder & EVP of Corporate Development
+15 years as a serial entrepreneur and corporate development executive for private and publicly traded companies. He was the founder of DGTL Holdings Inc., and of many more companies. He also worked as a Retail Wealth Product Manager, Empire Life Financial, and executive for national and regional CPG brand program management with several Fortune 100 companies. Former Director on Phivida Holdings Inc. (CSE.VIDA) and Co-Founder of CoachellaGro (sold to Mohave Jane (CSE.Jane).
David Beck — Independent Director
+20 years of experience in the public capital markets, leading TMT investment banking at three boutique investment dealers, and a renowned technology financial analyst in both New York and Toronto. He has been leading and investing in, many private technology companies over the last 25 years. Finally, he worked as a director for several public companies. Director on several public company board of directors, including Quadron Cannatech Corporation (QCC-CSE)Pivot Technology Solutions Inc. (PTG-TSX), Basis100 Inc. (BAS-TSX), and CRS Robotics Corporation (ROB-TSX). MBA from Ivey Business School (UWO) and a B.Sc. Honours (Engineering Physics) from Queen's University.
Brendan Purdy, J.D — Independent Director
Brendan Purdy, J.D., is a practicing securities lawyer focused on the resource, cannabis, and technology sectors. In his private practice, he has developed experience with respect to public companies, capital markets, mergers and acquisitions, and other facets fundamental to the natural resources, cannabis, and technology sectors. He is also the former CEO of Enforcer Gold Corp. (TSXV: VEIN), High Hampton Holdings Corp. (CSE: HC), and Tidal Royalty (C.RLTY), and director of several public companies.
Keep reading...
Show less