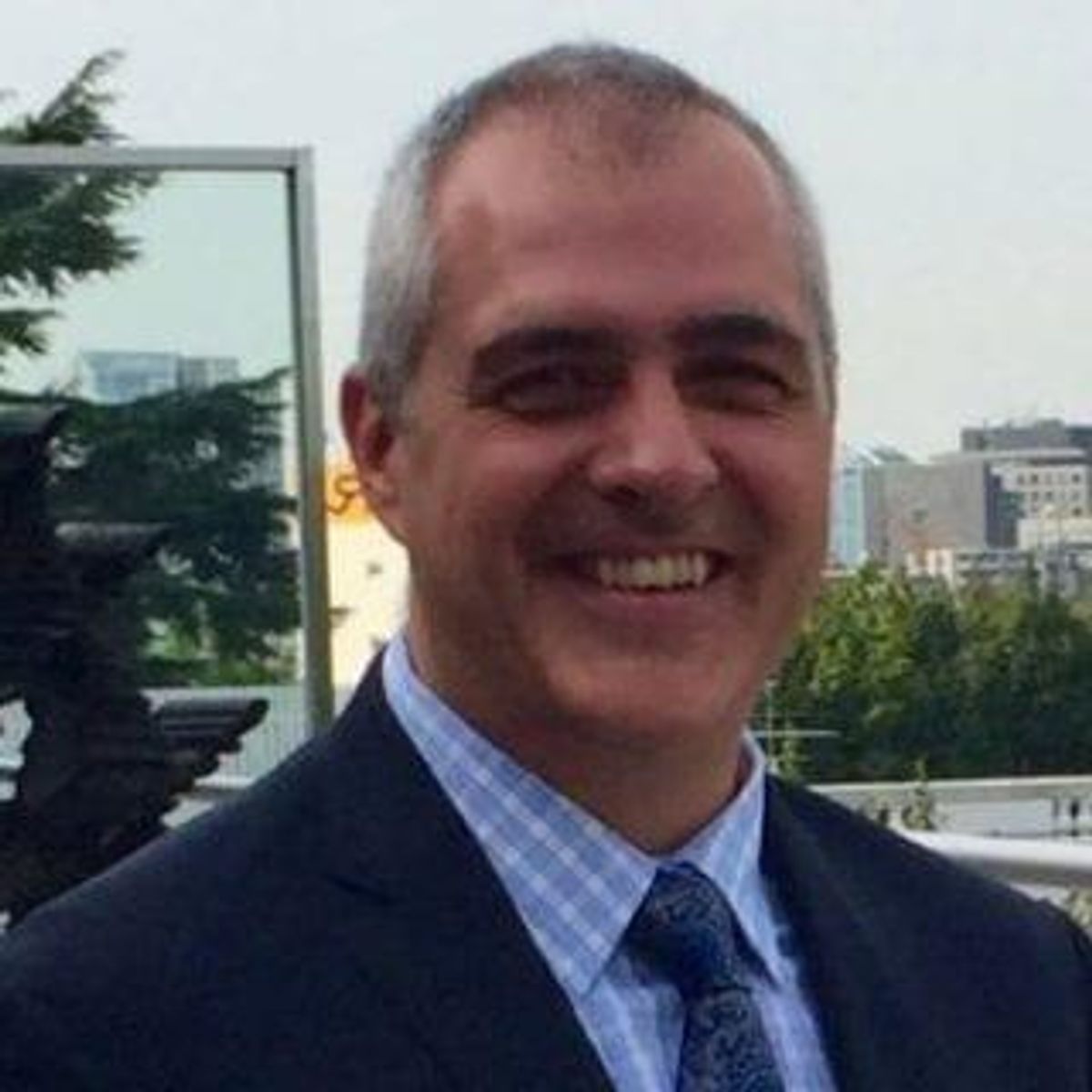 Energizer Resources CEO Craig Scherba talks about what makes the Molo graphite property in Madagascar unique
Energizer Resources CEO Craig Scherba talks about what makes the Molo graphite property in Madagascar unique, the company's phased approach to development, and the importance of value-added processing.
Energizer Resources Inc. (TSX:EGZ, OTCQB:ENZR,WKN:A1CXW3) is focused on the development of its wholly-owned Molo Graphite Project in southern Madagascar. The Molo Project is one of the world's most advanced, full feasibility-stage graphite projects and is on-track for production in Q4 2017.
The quality of the flake graphite concentrate produced from Molo's pilot plant has been fully tested and verified by various leading graphite buyers and end-users across all the top demand markets including refractories, batteries, foils and graphene.
Energizer recently completed a Front-End Engineering and Design (FEED) Study, which suggests a phased approach to achieving commercial production at the Molo Project. The next steps for the company includes detailed design engineering as well as equipment procurement for the construction of a Phase 1 demonstration plant capable of producing significant quantities of flake graphite concentrate.
---
Investing News Network: What progress have you made to date at the Molo graphite deposit?
Craig Scherba: We have been conducting exploration work in Madagascar since 2007, and discovered the graphite itself in 2011. The Molo graphite deposit was subsequently developed into a bankable feasibility study, and we've been conducting value engineering to bring down the capital and operating costs to speed our product to market. Following a successful value engineering analysis, we initiated what's called a "FEED Study", or Front-end Engineering and Design Study, about three months ago. We just concluded with the results of that study which shows we have a very low capital cost in relation to other projects out there, and that we can get into production within nine months.
INN: What qualities make your project in Madagascar unique?
CS: Madagascar's unique geological environment is made of very high quality graphite. Graphite in Madagascar has been mined for over a century, so it's a well-known commodity. It's never been mined at very large quantities, however with projects typically producing 2,000 to 5,000 tons per year of graphite. What we propose to do in Madagascar is get a mine into production that will be volumetrically significant. Our project is therefore unique in that it is one of the largest, high quality graphite projects in the world, and it is good for all demand markets.
INN: What near term catalysts should investors be aware of?
CS: Our nearest term catalyst is the beginning of our detailed design engineering for the actual mine itself. It will take us roughly a month to do that, and then we will move into the procurement of equipment needed to build a mine in Madagascar.
INN: Why a phased development plan for the project?
CS: The phased approach we're using greatly reduces the capital costs for the project. In examining how to construct the mine, we originally had planned up to 1,500 people onsite for a period of 18 months to construct a mine as envisioned during our feasibility study. What we're looking at now with the FEED Study results, is to drop that down to a contingent of 30 to 40 people putting up pre-built modules within Madagascar. This drastically reduces our build time, and drastically reduces our capital cost while keeping our operating cost low. This is really a game changer for the company.
INN: You've said you will investigate the inclusion of value-added processing at the plant. Can you elaborate on the associated costs of incorporating value-add enhancements?
CS: Absolutely. Well there's actually two questions that you had asked. So far as the value added portion is concerned, we are investigating the value added portions at the back of the plant because we have a modular construction philosophy. We can actually add modules on the back of the plant for spheronization. We can examine doing purification onsite or offsite. There's also the market for expanded graphite as well. We're looking at all of these various value-adds in a modular fashion in line with our concept of a phased development approach.
So far as the costing's concerned, there are two things that you have to look at for any project, not just graphite, and that is the capital cost and the operating cost. The capital cost in our bankable feasibility is US$188 million, which is substantive, but on par with all the other large graphite projects out there. It's difficult to get US$188 million in the market place currently so we changed our whole development philosophy to get a toehold into the market place. The FEED study is a modular approach to construct a demonstration plant that's capable of 15,000 tonnes per annum, which by the way would probably be the third largest graphite mine outside of China. It is a substantive volume that we would be producing, but it's a very low capital cost in relation to the feasibility study. For this 15,000 tonne capable plant we'd be looking at probably US$10 million.
In addition to that, we optimized through a value engineering process over the last year to get the operating cost down low as well because that's essential to compete with mines currently in production. That's why I think a lot of people come out with very large graphite deposits because you get economies of scale. A very large deposit will drive down your operating cost, so we've focused on the small scale plant to get our operating cost down low to be competitive with Chinese producers.
INN: You intend to produce graphite for international steel and battery markets. Can you talk about how CIF, or insurance and freight, costs are factored in to operating costs for the project?
Earlier on in our bankable feasibility study, under the direction of the technical team involved with the project, we determined that it would be misleading if we had an explant cost, or a cost to produce graphite at the back of our plant. Most people publish what the operating cost is at the back of the plant, but they don't take into consideration the shipping. The shipping logistics for an industrial mineral is one of the most critical aspects so far as the pricing is concerned. All of our pricing has included the CIF costing, so this is delivered at the customer port. Our delivery customer port cost in Rotterdam, one of the most expensive ports, is roughly $600, so this is one of the lowest prices so far as operating costs are concerned.
INN: Given the diverse markets for graphite, how do you determine if your product meets end user requirements?
As far as industrial minerals are concerned, traders purchase the product from producers and then sell it off to an end user, whether that be a lithium-ion battery producer, an expanded graphite producer or a refractory producer. Quite early in the development process we had met with all of the traders as well as almost all of the end users to find out what the requirements are because the graphite market is quite opaque. When you talk to the producers you find out it's not just the flake size and it's not just a certain purity they look for. They look for things like expansion coefficient. They look for reverse capacity. There are a number of technical criteria that you have to meet.
We produced a 200-tonne bulk sample about three years ago out of which we produced 13 tonnes of graphite that we then sent out to all of these various prospective off takers for testing. We've met all the criteria all the way through and the next stage now is to supply more volumetrically significant samples and/or production, basically getting our product in the hands of people as quickly as we possibly can.
There are different types of off takers. There's the trader off takers who want a raw flake graphite concentrate; and there's also the end users who often want a value added product. Sometimes they'll do the value added portion themselves. With our modular type of approach we want to retain a lot of control for the value added processing. The largest delta in pricing is actually in the value added portion, so we don't necessarily want to sell raw material and that's why we're looking at the value added portion at the end of our process.
CEO interviews are part of investor education campaigns for clients advertising on the Investing News Network. Important news is contextualized by CEOs, and the resulting interviews are disseminated to the Investing News Network audience because they have value to market watchers.
The Investing News Network interviews a CEO for an understanding of their perspective on the company, the investment potential of the company and market news related to the company. The information contained here is for information purposes only and is not to be construed as an offer or solicitation for the sale or purchase of securities.

Investing News Network websites or approved third-party tools use cookies. Please refer to the  cookie policy for collected data, privacy and GDPR compliance. By continuing to browse the site, you agree to our use of cookies.