3 Reasons for Silver's Recent Price Rise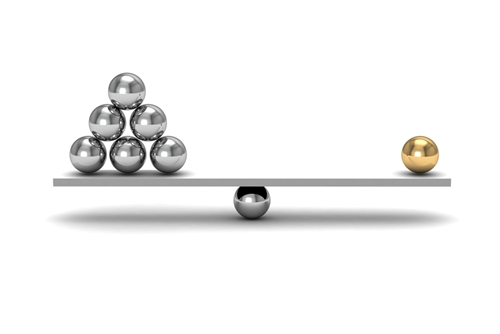 The summer months are known for being a dull time for the resource markets, but this past August, silver beat the odds and recorded an impressive surge of nearly 20 percent, "outperforming everything else in the market," according to Wall St. Cheat Sheet. That's well above gold's jump of 5.7 percent. 
Here's a look at three factors, highlighted by Jack Farchy of the Financial Times, that helped silver make such notable gains.
ETFs
Farchy states in his article that one reason for the white metal's success is that silver exchange-traded funds (ETFS) appear to be providing some support.
He notes that while gold ETF holdings have declined by a quarter, or 680 metric tons (MT), since the start of the year, silver ETF holdings have risen 6 percent. In fact, they made it to a "fresh record high in August." He quotes James Steel, a precious metals analyst at HSBC in New York, as saying, "[w]e never had the ETF decline in the silver – that has allowed silver to be a springboard."
Retail investors
Farchy also points out that retail investors have been much more enthusiastic about silver than gold, a fact that is evidenced by repeated announcements of record silver coin sales from the US Mint. Most recently, CoinNews reported that sales of American Silver Eagles are maintaining a "record pace," while "American Gold Eagle sales whimpered to a six-year low."
David Wilson, a metals analyst at Citigroup, is quoted by Farchy as stating that "[s]ilver is a retail investor metal rather than gold. It does seem that retail investors get overexcited.
Indian demand
As Silver Investing News reported in July, after importing just 1,900 MT of silver in 2012, India brought in 2,400 MT of the precious metal in just the first five months of this year. That is significant not only given the fact that India's record for silver imports, recorded in 2008, is 5,048 MT, but also because India's claim to fame has long been its status as the world's largest gold consumer.
However, taxes and import restrictions have been making it difficult for investors to get their hands on the yellow metal, and as a result, silver is continuing to benefit, as per Farchy.
Will silver continue to soar?
Of course, the real question is whether silver will continue to gain.
Addressing that question, a recent ETF Daily News article states that "only some highly unexpected news event could 'shock'" the price of silver up and out of its current pattern, citing the "collapse of the fiat Federal Reserve Note" as an example of such an event.
Similarly, CNBC notes that the "very strong support and resistance line near $26.00 … is a major barrier to any strong trend breakout." While the news agency suggests that silver may rise to $26, it believes that it probably will not be able to pass that point.
For his part, Farchy diplomatically points out that while things have been going well for silver in the recent past, some market players believe the factors that have been buoying the white metal have an expiration date — for example, India has lifted its import taxes and the country now contains ample supplies of the white metal, so demand from there is set to slacken.
The current consensus thus seems to be that the white metal will remain flat for the time being. However, as ETF Daily News states, "we would be happy to be wrong."
Securities Disclosure: I, Charlotte McLeod, hold no direct investment interest in any company mentioned in this article. 
Related reading: 
Silver's Weakest Month is Here: Time to Buy?