Tin Prices Stall on Macroeconomic Outlook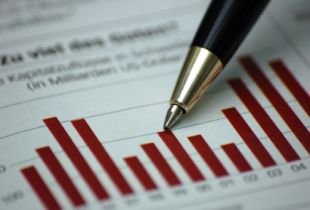 Tin has been making modest price gains since the start of the new year. However, the shaky global macroeconomic picture has set a pessimistic outlook for base metal prices for the first quarter of the year. Fears that Western economies are heading into a recession are reflected by weak demand. Recent gains made in the tin market may be capped in the short term from increased supply from Indonesia.   
Since the start of the year the price of tin on the LME has risen just over 4 percent to $20,025 per tonne.     
Macroeconomic concerns affecting commodities
Many base metals are suffering from the global economic situation arising around the persistent debt problems in Europe. Analysts are bullish in their expectations for price improvements in the tin market until mid-year as potential solutions to Europe's debt problems are seemingly out of reach. Consequentially, investors are showing signs of risk aversion by scaling back investments.
"The commodities market right now is driven by sentiment, and I think it's fear," said John Stephenson, Portfolio Manager of a at First Asset Inc. in Toronto. "We are starting into a bear market, because the problems in Europe aren't easily solved. People are liquidating without regard to fundamentals or the attractiveness of a commodity going forward."
Going forward, there are supporting factors for the tin industry. Barclays predicts that there will be a shortage of tin this year, a claim which is backed up by the reduction of the Chinese export quota for tin from 18,900 tonnes down to 18,000 tonnes.
A deficit for tin in the coming year hinges on the global economy showing signs of growth. While the US economy is showing signs of a slowly improving economy, the conditions in Europe are soaking into economies around the globe.
"As much as US numbers are improving, there is nothing positive coming out of Europe," said VTB Capital analyst Andrey Kryuchenkov. He added, "The crisis in Europe is affecting exports in China, and for the Chinese to start restocking we need to see price pullbacks."
Indonesia ban lifted
Indonesian tin producers have officially repealed the export ban. While the ban was never fully implemented by the major producers, it may have had some effect in slowing exports. Total shipments from October-December were down around 11 percent year-over-year, reported ITRI. The Tin Association expects shipments in the first two months of 2012 to return to normal levels, with approximately 6,000-7,000 tonnes exported per month. By the end of December 2011, refined tin exports from Indonesia jumped to 15,103 tonnes, the highest since February 2007 when the government started compiling export data.
With supply returning to normal from Indonesia the price gains made at the start of the year may be capped.
Indonesian tin exchange delayed   
The Indonesian Commodity & Derivative Exchange (ICDX) is delaying the launch of the new physical tin contacts until February 1, to allow potential users of the exchange more time to prepare.
"Representatives from some Japanese and Korean buyers have showed interest in joining, but they need more time to get approval from their head office," stated Syahrul Sempurnajaya, head of the Commodity Futures Trading Regulatory Agency at the Trade Ministry.
The exchange will compete with the LME, or at least serve as an alternative benchmark for tin prices. However, it may take some time to become an established rival to the LME.
"I would doubt such a new tin contract in Indonesia would be accepted quickly," stated Daniel Briesemann, an analyst for Commerzbank, adding, "Maybe not decades, but a few years."
Get the Top Stories on Resource Investing FREE!
Learn what is going on before you buy from this FREE Special Report, 
Who is Kitco? to US Mint: Sold Out! – Top Articles from Resource Investing News
.