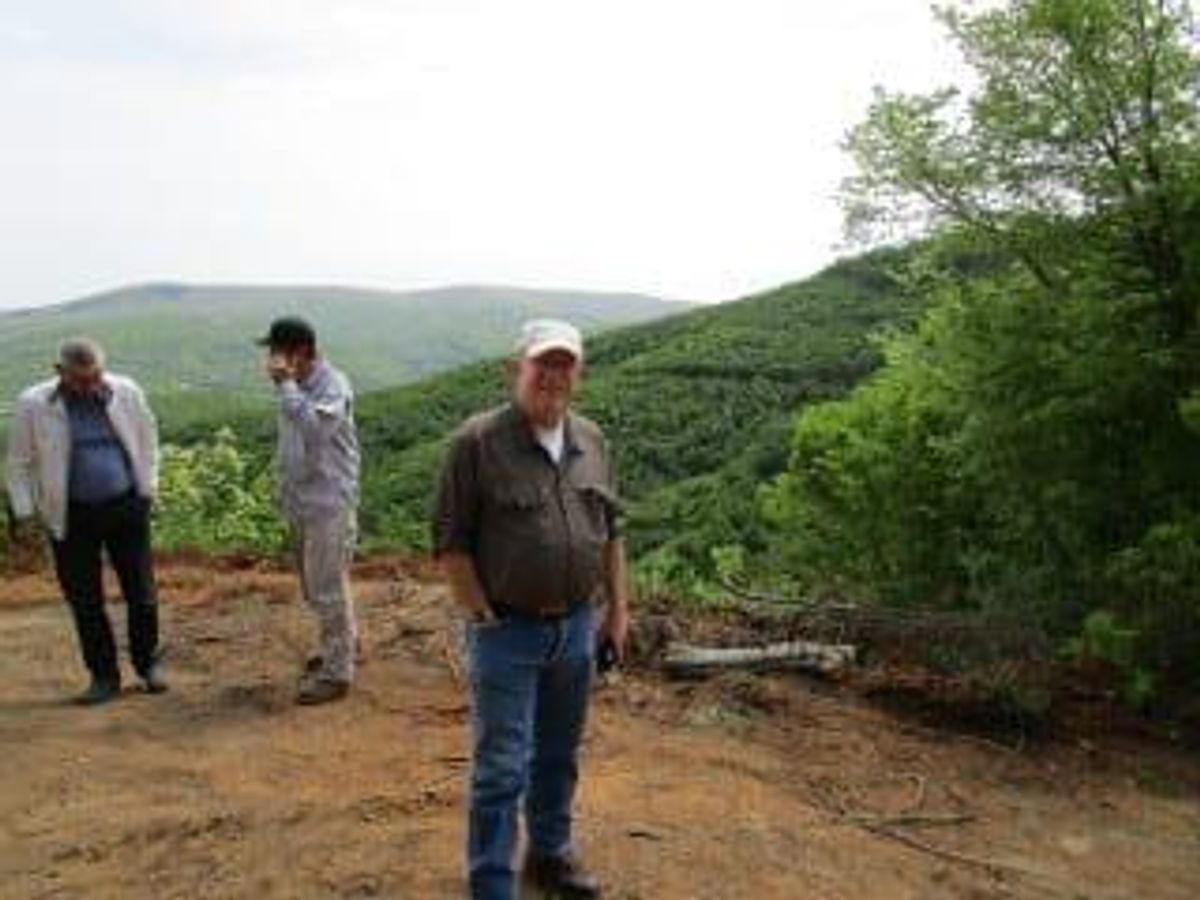 Avrupa Minerals (TSXV:AVU) CEO, Paul Kuhn, talks about the company's prospect generator business model and its recent success at Silvovo.
Avrupa Minerals (TSXV:AVU) is a Canadian-based prospect generator with a portfolio of diverse mineral properties located across Europe, including Portgual, Germany and Kosovo.
Avrupa's main focus is the Silvovo gold property located in Kosovo, which is under a joint venture agreement with a private company partner. The pre-feasibility stage project has a maiden resource estimate of 98,700 ounces of gold indicated in 640,000 tonnes grading 4.8 g/t gold. The company recently announced positive drill results confirming gold mineralization at Silvovo extends at depth and indicating the potential for a much larger mineralizing system.
The Investing News Network recently spoke with Paul Kuhn, CEO of Avrupa Minerals, about the company's prospect generator business model and its recent success at Silvovo.
Investing News Network: I understand that Avrupa is a prospect generator with a growing portfolio of the properties. Would you please explain the business model to our audience and the value it brings to your shareholders? What's your criteria for selecting projects and partners?
Paul Kuhn: Yes, Avrupa is a prospect generator. We use our exploration expertise to identify target areas in jurisdictions which are both politically and economically stable. We've focused our efforts in Europe, specifically western and central Europe. We currently have projects in Portugal, Kosovo and Germany.
We prefer gold mining districts where we can easily and inexpensively acquire properties with an existing database from previous exploration. We then use this data to identify potential areas of interest. Once those areas are identified, we use our expertise to upgrade the property to the point where its attractive to potential partners. We look for partners who'd be best suited to moving the project forward through exploration expenditures. This strategy mitigates risk for our shareholders because we're not spending our own capital to test these properties.

INN: Your most recent news come from your Silvovo Project. Can your share some highlights from that news and explain its significance for the project as a whole. PK:
The Silvovo Project is located in the small southeastern European country of Kosovo, where we have established a strong relationship with the government. It's a gold property we discovered in 2012. We acquired a partner in 2014, Byrencut International which is a private Australian mining company, to form the Peshter Mining JV company. Byrencut has earned a 75 percent interest in the JV company by funding €2 million in exploration work. Through the work completed in 2014 and 2015, we determined an initial resource estimate for Silvovo of approximately 640,000 mt at grades of 4.8 g/t gold and 14.68 g/t silver for a total of 98,700 ounces of gold and 302,000 ounces of silver. The resource is easy to access and there is potential for expansion as well.
Now our partner is working toward earning an additional 10 percent interest in Silvovo through the completion of the feasibility study. So far they've spent €1.5 million this year toward the completion of the study. Included in the work was about 1,500 meters of new exploration drilling mostly on the extension targets of the initial resource area. So, basically our two recent news releases have indicated that the gold mineralization does continue to the east from the original resource area and is open down dip.
Further to that, in the original area that mineralization underneath was cut off by a low angle fault, so between that area and the area we drilled in this year, there's a vertical fault separating the two zones. The west side of the fault holds the 98,700 ounces of gold. On the east side of the fault, we have the extension zone and that's where most of our drilling was directed. The same underlying fault is there in the extension area, but we discovered that the host rocks exist below this low angle and they are mineralized with gold. So, not only have we extended the main zones to the east by 95 meters in the extension zone, but we've also increased it a depth below what used to be a barrier. This is really exciting and this suggests there's a larger intrusive-based system somewhere nearby.
INN: So, what's up it next for Silvovo?PK:
We're looking forward to the new gold resource estimate which will include the data from this east side of the fault. This will help to inform the pre-feasibility study which needs to be completed by April of next year to satisfy the earn-in agreement. There will be some other pre-feasibility level work on the project this year and next, and our partners are preparing a budget for that. It will include work along the lines of investigating locations for the mine and mill, water testing, pit wall testing, and baseline environmental testing.
At the same time, our JV company Peshter Mining is working to submit a mining license application for Silvovo. The goal is to have everything ready for submission by the second or third quarter of 2017.
INN: Avrupa also has projects in Portugal. Can you briefly tell us about your Covas Project in northern Portugal and what you've been working on there?PK:
Covas is a tungsten property with a large resource base covering seven deposits in close proximity to each other and for the most part, near surface. We are the operator of this project and our JV partner is Blackheath Resources (TSXV:BHR), which has earned a 75 percent interest in the property following € 1.6 million in exploration spending.
In the summer of this year, we began work on an environmental impact study as well as a bulk sampling program at Covas. The bulk sampling program included 200 kilograms of tungsten-bearing material which we have sent out for mineralogical studies before we start with the full processing test work. We are also working on an internal study for a small-scale pilot plant on the property.
CEO interviews are part of investor education campaigns for clients advertising on the Investing News Network. Important news is contextualized by CEOs, and the resulting interviews are disseminated to the Investing News Network audience because they have value to market watchers.
The Investing News Network interviews a CEO for an understanding of their perspective on the company, the investment potential of the company and market news related to the company. The information contained here is for information purposes only and is not to be construed as an offer or solicitation for the sale or purchase of securities.
Investing News Network websites or approved third-party tools use cookies. Please refer to the  cookie policy for collected data, privacy and GDPR compliance. By continuing to browse the site, you agree to our use of cookies.