Algold Resources CEO: On Track To Complete a Feasibility Study for the Tijirit Gold Project in Mauritania
Sep. 18, 2017 04:30PM PST
Precious Metals
Algold Resources CEO François Auclair discusses the updated resource estimate and planned feasibility study for the Tijirit gold project in Mauritania.
Algold Resources (TSXV:ALG) is an advanced-stage gold exploration and development company working to build a strategic portfolio of properties in West Africa.
The company's wholly owned Tijirit gold project is located in Mauritania. The government of Mauritania recently granted Algold a 30-year mining license for the project.
The 2017 NI 43-101 resource estimate for Tijirit more than doubled the maiden resource estimate with 25 percent higher grades. In February, Algold began a Phase 3 exploration program, which is focused on further increasing the resource base. The company is working to deliver a feasibility study by 2018.
Algold and its partner Wafa Mining & Petroleum — a Mauritania-based company with a strong presence in the region — recently signed a strategic partnership agreement that included Wafa taking a 10-percent share in the company for $3.7 million.
Below is a transcript of our recent interview with Algold Resources CEO François Auclair. It has been edited for clarity and brevity.

---
Investing News Network: Please give our investor audience some background on Algold  and your flagship property in Mauritania, the Tijirit gold project.Algold Resources CEO François Auclair
: We are developing Tijirit, our flagship property, which is situated in Mauritania about 25 kilometers southeast of Kinross Gold's (TSX:
K
,NYSE:KGC) Tasiast gold mine. Mauritania is a country just south of Morocco on the eastern coast of Western Africa. We are conducting a 30,000-meter Phase 3 program after completing a resource estimate in early May of this year, totaling more than 600,000 ounces at 2.29 g/t gold in the inferred category.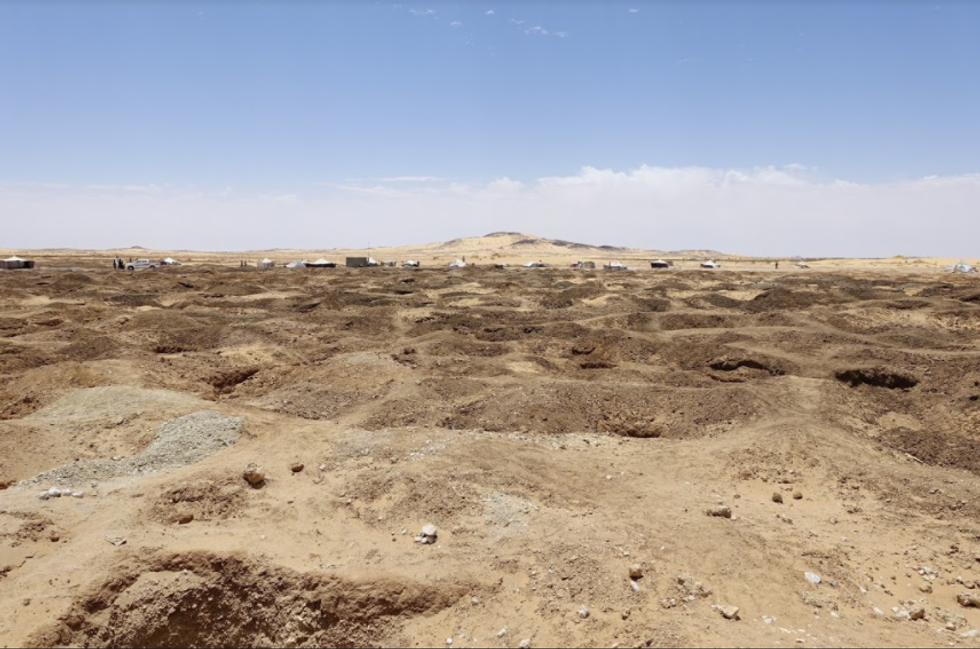 INN: Your Phase 3 drilling program is proving successful. Please share some highlights of the results coming out of the Eleonore zone and the discovery of two new zones.FA
: Tijirit is made up of four gold prospects: Sophie 1 and 2, Lily and Eleonore. Eleonore is the flagship at the moment because it's developing as a very high-grade resource with an average grade of 4.2 grams for 360,000 ounces in the inferred category, using a 1.5-gram cut off. Sophie and Lily are mineralized to 1.5 to 2 g/t gold and are similar to what you see at the Tasiast gold mine — embedded
iron
formation and volcanic sedimentary rock. Eleonore is a stock work of quartz with a lot of visible gold and coarse nuggety gold, extending for over 3.4 kilometers along strike and, for the moment, to a depth of 100 meters.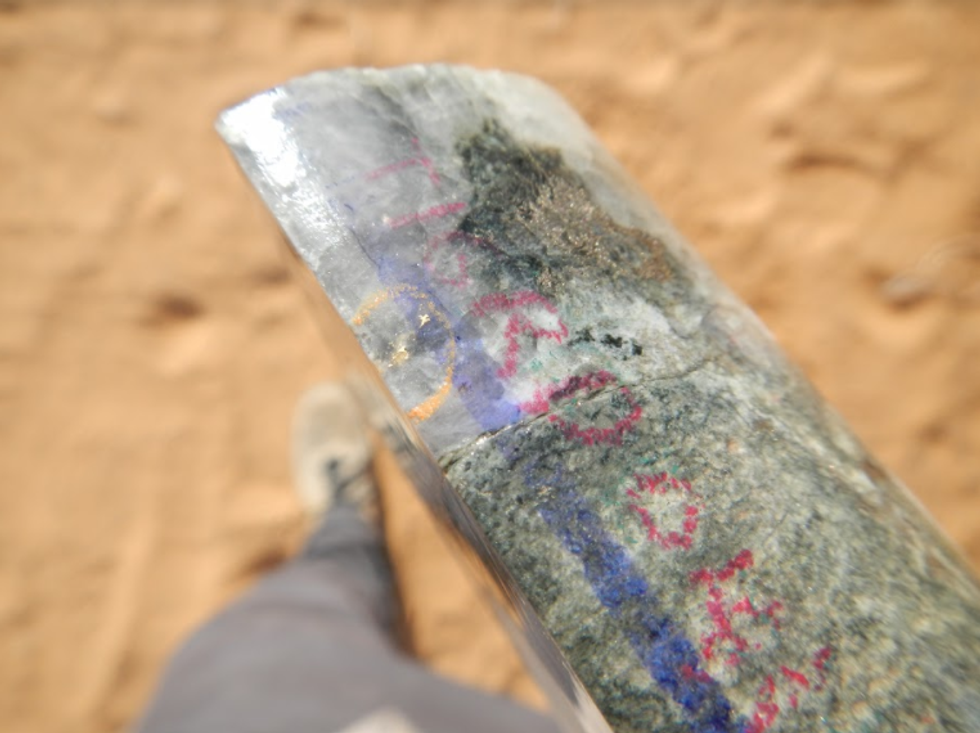 INN: You just signed a new strategic partnership with Wafa Mining & Petroleum. Please tell us about the importance of this partnership and the value it brings to the project and to your shareholders.FA
: Since acquiring the Tijirit project in March 2016, we have been able to derisk the project. A high point came in June of this year when the government granted us a mining lease for over 300 square kilometers, covering most of the known gold occurrence of the Tijirit exploration license, which itself covers 1,500 square kilometers. Seeing that, our longtime partner in Mauritania, Wafa Mining & Petroleum, decided to invest to the level of C$3.7 million in Algold for a 10-percent interest in the company. This for us demonstrates that Mauritanians and the Mauritanian government are very proud of the work Algold is doing and want to work with us to develop this next-generation gold mine in Mauritania.
INN: Are you still on track to complete a feasibility study in 2018? What catalysts can investors look forward to in the coming 12 to 18 months?FA
: We are developing Tijirit with the 30,000-meter drill program currently underway. Once we get all of our assay results analyzed, we'll also start a new drilling program in an effort to bring all of the inferred mineralization into the measured and indicated categories to prepare for the feasibility study. We believe we will be on track and on time as we already have been granted our mining and environmental license by the Mauritanian Agency of Environment, having completed our environmental impact assessment in December of 2016.
INN: Algold's management and board is stacked with some of the top talent in the resource industry. Is there anyone you would like to highlight?FA
: Yes, I'd like to highlight our chairman, Benoit La Salle, who has been instrumental in developing Algold with the team. Benoit was the CEO and Founder of SEMAFO (TSX:
SMF
), a junior stock company that he brought from 25 cents to a $3-billion market cap in 2012. He retired and decided to found a new company, Algold, with myself and Yves Grou, his longtime partner. Today, our board and management is made up of a number of very talented individuals; altogether, we may have something like 200 years of work experience in West Africa.
CEO interviews are part of investor education campaigns for clients advertising on the Investing News Network. Important news is contextualized by CEOs, and the resulting interviews are disseminated to the Investing News Network audience because they have value to market watchers.The Investing News Network interviews a CEO for an understanding of their perspective on the company, the investment potential of the company and market news related to the company. The information contained here is for information purposes only and is not to be construed as an offer or solicitation for the sale or purchase of securities.
Investing News Network websites or approved third-party tools use cookies. Please refer to the cookie policy for collected data, privacy and GDPR compliance. By continuing to browse the site, you agree to our use of cookies.