Trevali Mining: The Newest Zinc-Lead-Silver Producer in the Americas
Jul. 21, 2016 05:30PM PST
Base Metals Investing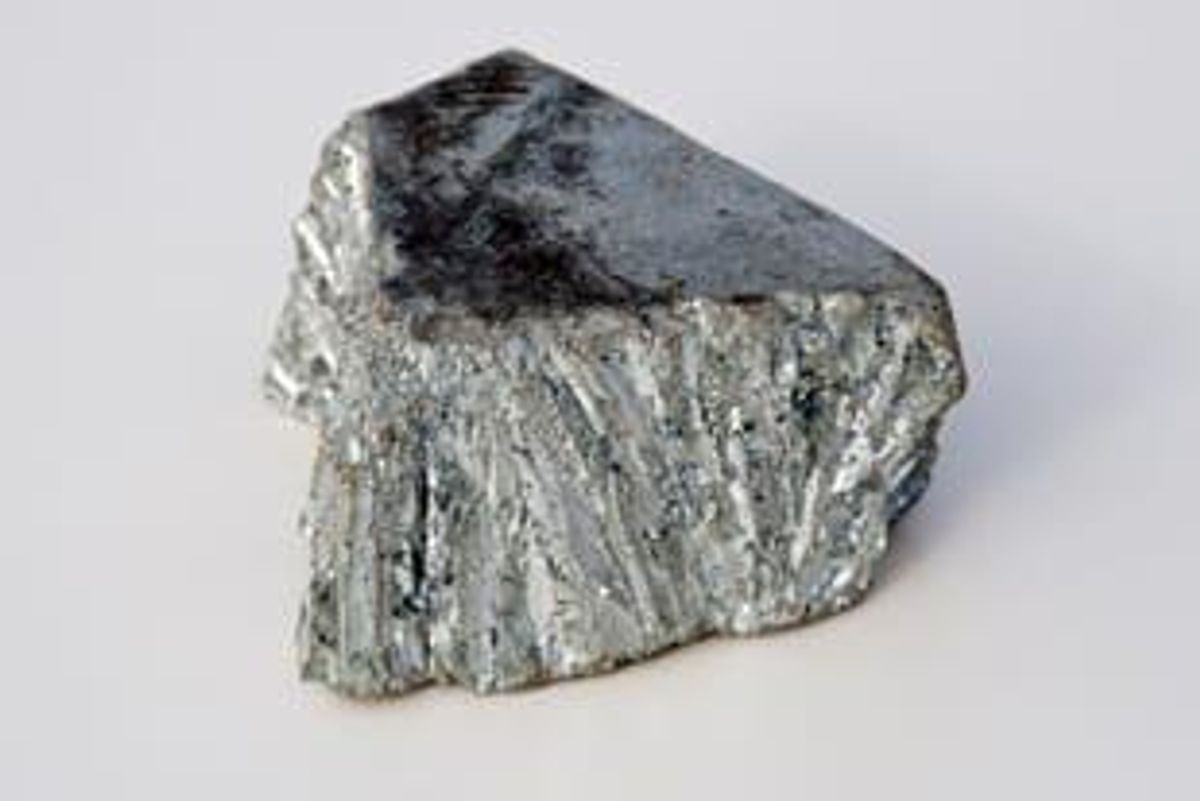 Trevali Mining Corporation (TSX:TV) currently has two commercially producing operations: the Santander Mine in Peru, and the Caribou Mine in the Bathurst Mining Camp of northern New Brunswick.
Trevali Mining Corporation (TSX:TV) currently has two commercially producing operations: the Santander Mine in Peru, and the Caribou Mine in the Bathurst Mining Camp of northern New Brunswick. Trevali Mining recently announced a record output of approximately 15.2 million payable pounds of zinc from its Santander Mine for Q2 of 2016, with recoveries averaging 89 percent for zinc, 87 percent for lead and 73 percent for silver. The Mill also surpassed the prior quarter's record with 219,086 tonnes of throughput.
Investing News Network spoke with Trevali's President, CEO and Director, Dr. Mark Cruise about the zinc market, as well as highlights from the production at Santander and plans for the Caribou mine. Dr. Cruise also shares updates on the combined Preliminary Economic Assessment on the Halfmile and the Stratmat deposits in New Brunswick.
Investing News Network: Trevali has a unique position in the zinc space: Trevali is the only primary zinc producer on the TSX, you have a strategic partnership with Glencore, a world leader in the zinc industry, and have developed a portfolio of quality production properties. Would you please tell us more about the market fundamentals for zinc right now, and what investors can expect moving forward?
Dr. Mark Cruise: Certainly. I think the fundamentals for zinc as a commodity are bullish to incredibly bullish going forward. The main reason I am so confident saying that is there really has been a lack of investment in the commodity since probably the early 2000s. What we are seeing has been well-documented in the mining press, as many of these large Tier-1 assets are simply exhausted and have closed down—particularly towards the end of 2015 and into the first quarter of this year.
On top of that—you mentioned Glencore—they have taken a very disciplined approach to mining in general, and they have shuttered a significant portion of their zinc operations. This really has led to a significantly tight zinc concentrate market, and you've seen that reflected in the annual TC negotiations, which have recorded their biggest annual drop in 2016. I think what we are seeing is that zinc is probably one of the top performing commodities here today. What people are getting excited about is that it is probably trading where it should be at this point in time. I would argue it hasn't even rallied at all yet. What we do know is, historically, when zinc runs, it runs incredibly hard. It really can rally 40 to 50 percent in a fairly short period.
Certainly, for me personally, it is starting to feel like zinc is almost reaching escape velocity. I think, once it breaks out it will probably break free from copper as a base metal and I think it will run pretty hard. In general, I think that's going to happen this year and probably in the next quarter or two. August is always a slow time for zinc as a commodity, so I think from September on I wouldn't be surprised to see zinc moving materially higher and continuing into the rest of the year.
Certainly, in Trevali's opinion, we are probably a little bit more bullish than a lot of the analysts out there. I think we see it happening a quarter or two earlier. Nonetheless, I think when zinc runs it looks like it will run pretty hard. We can't see anything out there in the zinc production space that can come on in any time frame to quash that rally. In October last year, we saw zinc prices increase 10 percent—our share price went up over 50 percent. Even this year, zinc is up about 25-26 percent on the year as a commodity. We are up almost 100 percent from our one year lows. That's kind of where we see zinc going, and then hopefully that will get reflected in our share price as well.
INN: Thank you for the insight on the market. Speaking of your partnership with Glencore, would you be able to give our audience some insight and how you developed this relationship and the value it brings to Trevali shareholders?
MC: Absolutely. It is a long standing relationship that is unique. Back in 2009-2010, we were at a very early discovery stage, but at that point in time, Glencore had some infrastructure that was out of feed. We were developing in the resource space and needed infrastructure. Effectively, we put our heads together and thought about production—certainly cheaper and a lot faster than going at it alone. From where it is today, there is a jointly-operated mine: we own it 100 percent, but basically we have Glencore Peru mining professionals working hand in hand with our Trevali people as well. It is a successful business relationship and the operation just keeps improving in a quarter to quarter basis so we are very pleased with that.
Some of the reasons for that, I think, is the management team for Trevali. Most of those are ex-major mining company people so we do speak the same language as our partners in Glencore. A lot of us are zinc specialists, which is a very rare breed in this point in time. Even though there is a massive scale difference between the two companies, both ourselves and Glencore actually approach projects very similarly. Neither of us do early stage, neither of us do grassroots and we like projects where we can turn it around. They can pay back in a relatively quick time period. I think that's pretty refreshing for both sides, to be honest.
The other value they add for us is they buy all our products, or our commodities, at market price. They handle all the logistics and all that headache, which, for a small company, can be a bit of a problem. They have also provided technical support for our Caribou restart operations at which we just declared commercial production. Additionally, they have invested in the company and they are one of our largest shareholders. I think having Glencore working with us is a massive vote of confidence in the commodity, obviously our projects, and ultimately, in the Trevali team that make it happen.
INN: So far, you are having another stellar year in production at your Santander mine in Peru. Would you give us some more highlights about your operations there?
MC: When we started at Santander, like at any operation, it takes a little bit of time for everyone to understand both the rock type and the ground conditions. It is clearly well understood by the Santander team at this stage. We are operating above our 2,000 tonnes per day nameplate capacity due to operation efficiencies—the guys are pushing through somewhere between 15 to 25 percent more tonnage in a daily basis through the mill. We are working incredibly well; recoveries are very well understood, they are higher than design rates. It just keeps churning out the metal units, which is great to see, and that lowers costs.
Again, lessons learned looking at smarter ways to do things, coming up with ideas and getting feedback from the crews. We have been able to drop our cost so now we are one of the lowest-cost underground zinc miners in the Peruvian Central Mineral Belt, which is the world's number two zinc producing district. Pretty successful on that basis.
The key cornerstone really has been our exploration success. The exploration team has replaced what we mine on an annual basis, so we run a typical three to five year rolling mine plan on our Peruvian operation. We have done this with really limited budgets, so we are replacing our tonnage for less than a penny per pound of discovery. That is going through the mill in typically 12 months after discovery or less. So a very fast turnaround, very quick payback on exploration capital, which obviously is critical for a small company starting like ourselves. That's kind of where we are at the moment at Santander.
INN: Can you give us some highlights about the drill results on the newly discovered Oyon zone at Santander?
MC: All the zones at Santander remain open for expansion. Since we walked onto the property and started drilling, we now have discovered six new zones of mineralization within the Oyon zone. All those zones remain open for expansion and everything we have drilled, we feed into the mill.
They all remain open at depth, which again is incredibly encouraging as well. What we are seeing as we get deeper—and the Oyon is a perfect example of that—is the grades are increasing, which is good. Obviously your costs go up as you go deeper, but if your grades are increasing, that is not as much of an issue. Typically, at this point in time, our head grades at Santander are roughly 4 percent zinc and about 1.6 to 2 percent lead and about 2 ounces/ton silver. What we are seeing over mineable intervals and based in the drill results, we are getting anywhere from kind of 5 to 12 percent zinc and up to 3 to 5 percent lead.
It is getting bigger and geologically is quite interesting, without getting into too much detail. This deep in the system, you typically shouldn't get that high of silver values. The only time to do that is in large to very, very large systems. Certainly, between our drill results, the grade increases as we get deeper, and the laws of physics suggest there's an awful lot more tons to be discovered at Santander. The main focus has been on Caribou and will continue to be as we continue to ramp up for the remainder of this year. What we would love to do and that will happen in 2017 is really give the exploration team a decent budget just to show people what the Santander project can do. I think doubling the resource base there is well within the bounds of possibility. The more you invest in drilling, the more you discover, and that's really based on the evidence to-date.
INN: Thank you. You are now a multi-mine producer this year, with a declaration of commercial production at Caribou mill complex. Please tell our readers more about this mine, and maybe specifically about what excites you about the geology and the guidance for production?
MC: The Caribou is a well-known Canadian mining unit. It has been around for a while and has had, historically, metallurgical challenges that have been resolved with new technology and just a little bit of luck as well, and certainly support from Glencore. We are very comfortable with our declaration of commercial production. We have resolved those perceived issues—let's call them that.
What we are seeing now is, even though it's not fully ramped up and is moving towards that over in the next quarter or two, is that it's already kicking out more metal production on a monthly basis than the Santander unit is after three years. The reason for that is that it is 50 percent bigger, having a 3,000 ton per day mill versus 2,000 at Santander. The head grades are also approximately 50 percent higher as well. We are certainly delivering more metal units, we are getting the recoveries, and clearly that's critical, especially going into a strengthening zinc market
Approximately 70-75 percent of our revenue at Caribou is zinc, our main commodity. Timing is really great as we continue to optimize and produce increasing amounts of saleable concentrates. Additionally, going forward, the deposit does remain open. We take a very conservative approach, given our major company backgrounds, we only have six years in the current mine plan but it does remain open for expansion. That's one of the things we will be focusing on later this year and into 2017, continuing to discover new zones and grow that resource base, and ultimately increase that life of mine going forward.
It's satisfying where we are at with Caribou at this point in time—it's a great day for the team. A lot of hard work from our Caribou team went into that success, but I think now is time to bear down on those wins and really continue with our business initiatives.
You will see, much at like Santander, as the team gets to know the ground conditions, the feed type and everything, we will see costs dropping and I think it could be pretty dynamic because of the numerous lessons we've learned in Peru. Obviously for our first mine, it takes a bit longer, but we are exporting those lessons learned, modifying them for site and we should be able to implement them much faster in our Canadian operations, which will certainly help drive value at the business unit level.
INN: Thank you. Trevali also holds the Halfmile and the Stratmat deposits or properties in New Brunswick. You announced last year plans to undertake a combined Preliminary Economic Assessment (PEA) on the viability of combining the two properties into one producing operation. Would you be able to give us a report on the progress you made so far with the PEA?
MC: Yes, it's still relatively early stage. The main focus of the PEA is, if we all subscribe to this zinc bull rally—and certainly I think it can be longer and broader than historic ones just because, as I mentioned, there are no very large mines that come on to quash it—it may make sense, at some point, to build a second milling unit in the Bathurst Mining Camp. The good problem for us in New Brunswick is we have one mill there but we have three deposits. So really, how do you create value from those other two deposits—because clearly the Caribou mine will fill the Caribou mill and I think we can add quite a few more years to the production on it. What we are looking at is what level does it makes sense to perhaps build a 4,000 tonne per day mill that would be fed jointly from both our Halfmile and Stratmat deposits.
Based on our hard costs, as we already operate in the district, we know how much things cost, we know what the ground conditions are like, and are obviously very comfortable with the metallurgy. I think at this point in time, using those inputs, and having a look and see at what may be the best way to advance both those deposits to a decision, will be later this year. It is probably going to be sometime in late-Q3 that the PEA will come out.
That will then drive our future work programs. At a high level, what we want to show is that we got a great internal growth profile. Again, it comes with infrastructure and comes with operating teams in the district, so we see that as a huge technical de-risk. There is infrastructure in place, so it's not like ultra-remote projects where there are many, many years of permitting, it is really pretty straightforward in New Brunswick.
We also have strong relationships in place with our First Nation partners there. I think our future growth, should it make sense to do so, can be done internally and we do not have to go out there and make any expensive acquisitions or look for new operation teams in other regions that we are not familiar with, and restart that learning curve again. That's kind of where we are at in Halfmile and Stratmat. Like I said, it would be Q3 when that PEA comes out.
INN: Lastly, we have heard a lot of catalysts and milestones being achieved in our conversation today. Would you help remind our investors about catalyst market news that you would recommend they keep an eye on in the next six to twelve months?
MC: Certainly, for us obviously, we are going to continue ramping up Caribou towards our 3,000 tonne per day nameplate throughput. We do see an upside in the recoveries. We will also look to complete our copper recovery circuit as well, which will provide another concentrate stream, and help to further drive down costs by producing more payable units, so between now and the end of the year that's what we are going to be focusing on at Caribou.
With Santander's ongoing exploration successes—we expect to keep delivering as we just continue drilling underground. Then at a macro level, we really do think zinc will start to break out this year. Like I said, that's likely in Q4—perhaps a little bit earlier than common consensus. We are positioned the only primary zinc producer on the TSX, and we are the only ones strongly poised to benefit from that run in zinc prices. We have mines producing now, mines producing well and incredibly efficiently with good growth profiles on top of it. I think we are pretty comfortable at this point in time and that said, though we took the strategic decision to build and develop those mines in what has been challenging market conditions. The reason is, we wanted to make sure we were there to take advantage of this zinc rally. There is no point building it while zinc is rallying because by the time you got it built and permitted, there's a probability you have missed that rally so it becomes a moot and academic exercise. We took our hard knocks upfront, and the idea now is to keep focusing on initiatives and just to drive the business as profitable as possible so we can take advantage of that going forward.
INN: Great, Mark, thank you for making time to educate our investors.

---
CEO interviews are part of investor education campaigns for clients advertising on the Investing News Network. Important news is contextualized by CEOs, and the resulting interviews are disseminated to the Investing News Network audience because they have value to market watchers.
The Investing News Network interviews a CEO for an understanding of their perspective on the company, the investment potential of the company and market news related to the company. The information contained here is for information purposes only and is not to be construed as an offer or solicitation for the sale or purchase of securities.
Investing News Network websites or approved third-party tools use cookies. Please refer to the cookie policy for collected data, privacy and GDPR compliance. By continuing to browse the site, you agree to our use of cookies.