Expects to file its 2020 Annual Financial Statements on or before May 31, 2021
Matica Enterprises Inc. (CSE: MMJ) (FSE: 39N) (OTCQB: MMJFF) ("Matica" or the "Company") today announced that, as a result of the COVID-19 Pandemic measures, it will not be in a position to file its audited annual financial statements, the related management's discussion and analysis and related CEO and CFO certificates (the "Annual Filings") before the required deadline of April 30, 2021 (the "Specified Requirements").
The Company is working closely with its auditor and expects to file the Annual Filings on or before May 31, 2021. The Company does not anticipate any delay in filing its interim financial statements, management's discussion and analysis, and the related officer certifications for the financial period ended March 31, 2021.
Matica has applied to the OSC, as principal regulator for the Company, for the imposition of a management cease trade order under National Policy 12-203 – Management Cease Trade Orders ("NP 12-203") over the duration of the default. If a management cease trade order is issued, it will generally not affect the ability of persons who have not been directors, officers or insiders of Matica to trade in their securities.
The Company is providing this press release in accordance with National Policy 12-203 Management Cease Trade Orders ("NP 12-203"). The Company intends to follow the provisions of the Alternative Information Guidelines set out in NP 12-203, including the issuance of bi-weekly default status reports in the form of news releases, for as long as the Company remains in default. The Company confirms as of the date of this news release that there is no other material information concerning the affairs of the Company that has not been generally disclosed.
About Matica
Matica is a multi-faceted, innovative company in the Quebec cannabis space. Its subsidiary, RoyalMax Biotechnology Canada Inc. is a Dorval, Quebec based Health Canada Licence Holder. RoyalMax has been granted a standard cultivation licence, standard processing and medical sales licences by Health Canada.
For more information on Matica Enterprises please visit the website at: www.maticaenterprises.com.
On behalf of the Board of Directors
Matica Enterprises INC.
Boris Ziger
Boris Ziger, CEO & Chairman
The Company's public filings are available for review at www.sedar.com and www.thecse.com.
For further information, please contact Boris Ziger, at:
Telephone: 416-304-9935
E-mail: info@maticaenterprises.com
Website: www.maticaenterprises.com , www.maticammj.com
Disclaimer for Forward-Looking Information
Certain information in this press release may constitute forward-looking information. This information is based on current expectations that are subject to significant risks and uncertainties that are difficult to predict. Actual results might differ materially from results suggested in any forward-looking statements. The Corporation assumes no obligation to update the forward-looking statements, or to update the reasons why actual results could differ from those reflected in the forward-looking statements unless and until required by securities laws applicable to the Corporation. Additional information identifying risks and uncertainties is contained in the Corporation's filings with the Canadian securities regulators, which filings are available at www.sedar.com.
This news release contains statements about the Company's information that may be made available on the S&P Capital IQ Corporation Records Listing Program and the business of Matica that are forward-looking in nature and as a result, are subject to certain risks and uncertainties. Although the Company believes that the expectations reflected in these forward-looking statements are reasonable, undue reliance should not be placed on them as actual results may differ materially from the forward-looking statements. The forward-looking statements contained in this news release are made as of the date hereof, and the Company undertakes no obligation to update publicly or revise any forward-looking statements or information, except as required by law.
Neither the Canadian Securities Exchange nor its Market Regulator (as that term is defined in the policies of the Canadian Securities Exchange) accepts responsibility for the adequacy or accuracy of this release. We seek Safe Harbor.
This news release is not for distribution or dissemination in the United States of America
To view the source version of this press release, please visit https://www.newsfilecorp.com/release/80602
News Provided by Newsfile via QuoteMedia
Request an Investor Kit:
Matica Enterprises
Keep reading...
Show less
Recreational cannabis remains illegal in all Australia's states and territories with the exception of the Australian Capital Territory (ACT). But could that change in the future?
So far there are no clear indicators as to when or if Australia could legalise recreational cannabis, but attitudes seem to be changing. Public support is growing, and there's even some political acceptance.
Read on to learn more about when Australia may legalise recreational cannabis.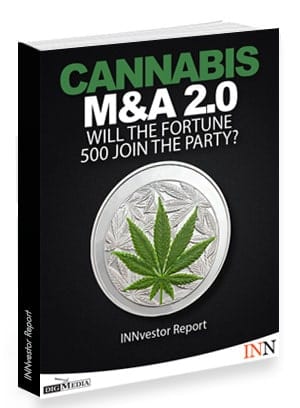 Cannabis - Will The Fortune 500 Join The Party?
Our Exclusive FREE Report Contains Information You NEED To Know About Cannabis Stock Investing!
Public support for legalisation growing
Australians are no strangers to cannabis — a recently updated report from the Australian Institute of Health and Welfare shows that marijuana is the most extensively used illicit substance in the country.
With that in mind, it's perhaps unsurprising that views on cannabis are changing in the country. In 2019, Australia's National Drug Strategy Household Survey found that 41 percent of Australians are in favour of legalising cannabis — that's close to double the support seen when the survey was done in 2007.
Aside from that, legalisation has been recommended by a number of government inquiries, including a 2019 Queensland Productivity Commission report on imprisonment and recidivism.
Several states have decriminalised personal use of cannabis on private property, including the ACT, the Northern Territory (NT) and South Australia. Most other states have a discretionary almost de facto decriminalisation in place through police diversion programs.
Those arrested for small amounts of under 50 grams of cannabis can be diverted to drug counselling or education, or issued a fine rather than a criminal conviction.
Economic opportunities lie in legalisation
Although Australia's economy ended 2020 on a high note after facing COVID-19-related setbacks, some experts believe cannabis legalisation could assist even further with economic growth.
The climate of the NT and its accessibility to Asia makes the likelihood of legalised marijuana a possible gold mine for the NT, according to economist Rolf Gerritsen.
"The Government, if it licensed the system and appointed official sales points, could actually set up a nice little industry with the possibility of future exports," Gerritsen told ABC News.
In 2020, Australia's economy plunged into its first recession in three decades due to fallout from the coronavirus, which came mere months after devastating bushfires that ravaged over 12 million hectares.
A Twitter campaign from the Australian Greens political party is pushing for legalisation to help pull the nation out of recession, declaring cannabis a "multi-billion dollar industry."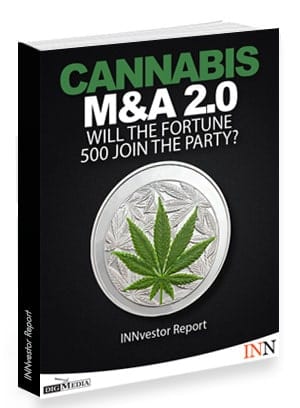 Cannabis - Will The Fortune 500 Join The Party?
Our Exclusive FREE Report Contains Information You NEED To Know About Cannabis Stock Investing!
Federal cannabis legalisation unlikely
Although exciting, it seems unlikely that the Australian government will legalise marijuana at this stage.
Outside the Twitter campaign mentioned above, legalisation of cannabis has been a big part of the platform for the Greens, which are seeking the establishment of a controlled market for the sale of cannabis and would allow members of the public to grow up to six plants.
But the Greens are currently the only political party pushing for legalisation of recreational cannabis.
Both the Liberal National Party and Australian Labor Party have only shown support for medicinal cannabis at a federal level. In fact, Australian Attorney-General Christian Porter has been vocally opposed to the legalisation in Canberra, declaring the laws "terrible" and saying state- and territory-level laws conflict with federal laws on possession.
Many were looking towards the outcome of a New Zealand referendum on legalisation that failed as 50.7 percent voted "no" to the 48.4 percent "yes" votes.
What could legalisation do to the market?
A report from cannabis researcher Prohibition Partners hypothesizes great potential for Australia to significantly increase value through cannabis exports, while a focus on buying local could see more domestic cannabis revenue than ever before.
Success could encourage more regions to look closely at their own reform measures, particularly after watching the ACT's adoption of restricted cannabis legalisation, the study argues.
"Both Victoria and Tasmania are also making moves towards more lenient cannabis laws and could be following in the ACT's footsteps," said the report's authors.
"The Victorian government invested in R&D of the local industry, and is said to have ambitions to be the 'cannabis bowl of Australia' with a target of 500 local jobs.
The report predicts the Australian cannabis market will break a total market value of US$1.5 billion by the year 2025, which would make it the largest legal cannabis market in Oceania. Eagle-eyed investors will be watching the market closely.
Don't forget to follow @INN_Australia for real-time updates! 
Securities Disclosure: I, Ronelle Richards, hold no direct investment interest in any company mentioned in this article.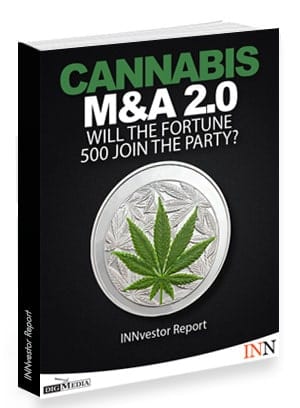 Cannabis - Will The Fortune 500 Join The Party?
Our Exclusive FREE Report Contains Information You NEED To Know About Cannabis Stock Investing!
Keep reading...
Show less