Further to its press release dated April 12, 2021, Ayurcann Holdings Corp. ( CSE: AYUR ) (the " Company " or " Ayurcann "), is pleased to announce that it has oversubscribed and upsized its non-brokered private placement (the "Offering") due to strong investor demand. The Company now anticipates that the Offering will be completed for gross proceeds of not less than $550,000.00, consisting of not less than 2,910,053 units ("Units") at a price of $0.189 per Unit. Each Unit is comprised of one common share of the Company (a "Common Share") and one half of one Common Share purchase warrant (a "Warrant"). Each Warrant is exercisable to acquire one Common Share at an exercise price of C$0.38 per Common Share for a period of 36 months from the date of closing of the Offering (the "Closing Date"), scheduled for April 22, 2021. The Units will have a hold period of four months and one day from the date of issuance.
Ayurcann CEO Igal Sudman commented: "We are very pleased with the demand we are seeing for the Offering. The feedback we have received to date is showing that our business is resonating with investors. We're looking forward to closing the offering and proceeding with the planned Phase 2 build out, which will help greatly increase our facility's capacity."
As previously stated, certain insiders of the Company may participate in the Offering. The Company may pay a commission in cash equal to 6% of the value of select proceeds raised under the Financing, specifically excluding any funds raised from insiders.
The Company will use the gross proceeds of the Offering for their Pickering facility Phase 2 expansion, which, when such expansion is complete, is estimated to increase the Company's annual extraction capacity from 200,000 kgs to 300,000 kgs, and increase the fulfillment capabilities of cannabis 2.0 and 3.0 products from approximately 1 million units annually to approximately 2.5 million units annually.
For further information, please contact:
Igal Sudman, Chairman, Chief Executive Officer and Corporate Secretary
Ayurcann Holdings Corp.
Tel: 416-720-6264
Email: igal@xtrx.ca
Investor Relations:
Ryan Bilodeau
Tel: 416-910-1440
Email: ir@ayurcann.com
About Ayurcann Holdings Corp.:
Ayurcann is a leading post-harvest solution provider with a focus on providing and creating custom processes and pharma grade products for the adult use and medical cannabis industry in Canada. Ayurcann is focused on becoming the partner of choice for leading Canadian cannabis brands by providing best-in-class, proprietary services including ethanol extraction, formulation, product development and custom manufacturing.
Neither the Canadian Securities Exchange nor its Regulation Services Provider have reviewed or accept responsibility for the adequacy or accuracy of this release.
Certain statements included in this press release constitute forward-looking information or statements (collectively, "forward-looking statements"), including those identified by the expressions "anticipate", "believe", "plan", "estimate", "expect", "intend", "may", "should" and similar expressions to the extent they relate to the Company or its management. The forward- looking statements are not historical facts but reflect current expectations regarding future results or events. This press release contains forward looking statements, including but not limited to statements relating to the Company's expansion plans and future production capacity. These forward-looking statements are based on current expectations and various estimates, factors and assumptions and involve known and unknown risks, uncertainties and other factors.
Forward-looking statements are not guarantees of future performance and involve risks, uncertainties and assumptions which are difficult to predict. Factors that could cause the actual results to differ materially from those in forward-looking statements include, but are not limited to, failure to obtain regulatory approval, ability to increase production at the Company's facilities, the continued availability of capital and financing, and general economic, market or business conditions. Forward-looking statements contained in this press release are expressly qualified by this cautionary statement. These statements should not be read as guarantees of future performance or results. Such statements involve known and unknown risks, uncertainties and other factors that may cause actual results, performance or achievements to be materially different from those implied by such statements. Although such statements are based on management's reasonable assumptions, there can be no assurance that the statements will prove to be accurate or that management's expectations or estimates of future developments, circumstances or results will materialize. Although the Company has attempted to identify important risks, uncertainties and factors which could cause actual results to differ materially, Further, there may be others that cause results not to be as anticipated, estimated or intended and such changes could be material. Public health crises, including the ongoing novel coronavirus (COVID-19) pandemic, could have significant economic and geopolitical impacts that may adversely affect the Company's business, financial condition and/or results of operations. The Company assumes no responsibility to update or revise forward-looking information to reflect new events or circumstances unless required by law. Readers should not place undue reliance on the Company's forward-looking statements.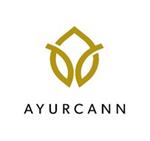 News Provided by GlobeNewswire via QuoteMedia
Keep reading...
Show less
UK InstaCoin APP Promises to Open NFTs up to the Masses through Social Media
Codebase Ventures Inc. ("Codebase" or the "Company") (CSE:CODE)(FSE:C5B)(OTCQB:BKLLF) is pleased to provide an update on its recent investment in InstaCoin Technologies Ltd., a newly formed UK entity
Following an extensive testing period, new NFT APP InstaCoin has announced a global submission to the Apple store platforms with imminent release. The APP which promises to simplify the creation of NFT assets from a user's social media has gone through extensive scale and blockchain testing as well as creating full language compatibility with the Chinese markets and European block.
NFTs are the new and most popular way to sell digital content across the world. Up until now the focus has been on large value sales, InstaCoin APP promises to bring the creation and auction element to the everyday person.
Code has a strong track record with the founders of InstaCoin through the Company's existing TRAD3R investment. Code is excited to expand their involvement with TRAD3R and InstaCoin, as both entities are taking an innovative approach within the blockchain ecosystem. Code has taken an early 50% equity position of InstaCoin who aims to democratize NFT's rather than focus primarily on multi-million dollar individual components.
The InstaCoin APP is positioned as the world's first self-serve social NFT platform. InstaCoin will allow users to connect their social profiles to the blockchain and create instant NFT tokens from their own content. Followers and fans connect in the open market for immediate sales.
InstaCoin Technologies Ltd., a newly formed UK entity, has no relationship with any other company or crypto exchange with similar names, including Instacoin Capital Inc.
About Codebase Ventures Inc.
Codebase Ventures Inc. seeks early-stage investments in emerging technology sectors, including the blockchain ecosystem and fintech. The Company identifies such opportunities and applies its relationships and capital to advance its interests.
For further information, please contact:
George Tsafalas – Ivy Lu
Investor Relations
Telephone: Toll-Free (877) 806-CODE (2633) or 1 (778) 806-5150
E-mail: IR@codebase.ventures
Neither the Canadian Securities Exchange nor its Regulation Services Provider (as that term is defined in the policies of the Canadian Securities Exchange) accepts responsibility for the adequacy or accuracy of this release.
Forward Looking Statements
Certain information set forth in this news release may contain forward-looking statements that involve substantial known and unknown risks and uncertainties. All statements other than statements of historical fact are forward-looking statements, including, without limitation, statements regarding future financial position, business strategy, use of proceeds, corporate vision, proposed acquisitions, partnerships, joint-ventures and strategic alliances and co-operations, budgets, cost and plans and objectives of or involving the Company. Such forward-looking information reflects management's current beliefs and is based on information currently available to management. Often, but not always, forward-looking statements can be identified by the use of words such as "plans", "expects", "is expected", "budget", "scheduled", "estimates", "forecasts", "predicts", "intends", "targets", "aims", "anticipates" or "believes" or variations (including negative variations) of such words and phrases or may be identified by statements to the effect that certain actions "may", "could", "should", "would", "might" or "will" be taken, occur or be achieved. A number of known and unknown risks, uncertainties and other factors may cause the actual results or performance to materially differ from any future results or performance expressed or implied by the forward-looking information. These forward-looking statements are subject to numerous risks and uncertainties, certain of which are beyond the control of the Company including, but not limited to, the impact of general economic conditions, industry conditions and dependence upon regulatory approvals. Readers are cautioned that the assumptions used in the preparation of such information, although considered reasonable at the time of preparation, may prove to be imprecise and, as such, undue reliance should not be placed on forward-looking statements. The Company does not assume any obligation to update or revise its forward-looking statements, whether as a result of new information, future events, or otherwise, except as required by securities laws.
SOURCE: Codebase Ventures Inc.
View source version on accesswire.com:
https://www.accesswire.com/640877/Codebase-Investee-Instacoin-NFT-App-UK-Completes-Worldwide-Testing-Phase-and-Submission-to-Apple-Store-Platforms
News Provided by ACCESSWIRE via QuoteMedia
Request an Investor Kit:
Codebase Ventures
Keep reading...
Show less