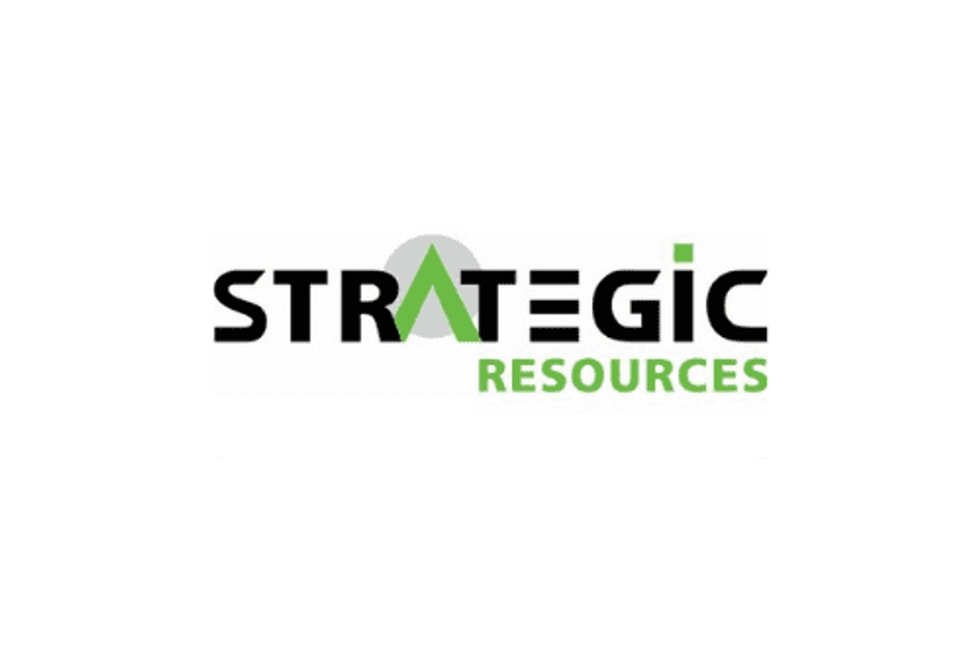 Developing the Past Producing Mustavaara Mine in Finland
Overview
Vanadium is becoming an exciting element in grid scale battery production and the ever-growing energy metals space. Analysts expect strong Chinese demand for vanadium as a necessary component in steel and Vanadium Redox Batteries (VRB) in upcoming years.
Current vanadium production and supply comes predominantly from China, Russia and South Africa, with only two primary producers, Largo Resources Ltd. (TSX:LGO) and Bushveld Minerals Limited (AIM:BMN), in the western mining sector. However, for investors looking to get into the energy metals mining space, junior players developing highly prospective vanadium assets in the West present tremendous growth potential and early-mover economic advantages.
One such company is Vancouver-based Strategic Resources Inc. (TSX:SR.V), currently focused on developing and advancing the Mustavaara and Silasselkä projects in Finland. Strategic Resources is a Ross Beaty backed company that is part of the Lumina Group that aims to become a significant player in the emerging vanadium space, which has the potential to grow with increased demand in steel and the budding Vanadium Redox Battery (VRB) market.
Strategic Resources' flagship Mustavaara project is a large vanadium-iron-titanium deposit mined by the Finnish state company Rautaruukki Oy between 1976 and 1985. The vanadium produced from Mustavaara and the nearby Otanmäki deposit accounted for approximately 10 percent of global vanadium production at that time. Today, the project remains highly viable and economically prospective.
In July 2020, the company closed the acquisition of the Mustavaara mine and later announced its 43-101 resource in September of the same year. In May 2021, the company released a preliminary economic study for the project outlining a 20-year mine life. The project would produce just under 5kt per year of ferrovanadium and over 300kt of pig iron.
Strategic Resources has the option to earn a 100 percent interest in its second project, Silasselkä, from Aurion Resources (TSX:AU). The property has been previously drilled and is known to contain considerable historic vanadium mineralization resources.
Exploration plans for 2021 include confirmatory drilling, metallurgical test work and developing operational plans for optimized metal and mineral extraction across the company's prospective vanadium projects.
Strategic Resources is part of the Lumina Group, leveraging its strong finance background and project revitalization history. The Lumina Group was formed in the early 2000s by Ross Beaty and the same key technical team for over 15 years. Since its formation, the group has sold seven companies for over US$1.6 billion in value.
The company boasts a strong capital structure and the inclusion of several strategic players in its shareholder portfolio. It currently has 47.3 million fully diluted shares outstanding at CAD$0.26 and a basic market cap of CAD$10.6 million.
Strategic Resources' management team comprises leaders in the mineral exploration space and brings together years of experience in corporate development, finance and mining development. The team primes the company for success and economic growth in the evolving energy metals space.
Strategic Resources' Company Highlights
Strategic Resources currently operates its 100 percent owned flagship Mustavaara project and Silasselkä project in Finland.
The company's vision is to establish a base of vanadium exploration properties in the near term with the potential to expand into other metals that market analysis expects will form the basis of an electrified economy.
The company acquired the past-producing Mustavaara mine in July 2020 and just released(May 2021) a preliminary economic assessment.
The Preliminary Economic Assessment showed a long-life project that is economic at today's metal prices.
The company plans to advance Mustavaara and continue exploring Silasselkä in 2021. Both projects contain vanadium-rich zones with large-scale development potential along strike.
Strategic Resources has the option to earn 100 percent interest in the Silasselkä project from Aurion Resources Ltd. under specific share issuant and financing conditions.
Strategic Resources leverages a top-tier financial and project advancement track record and deep industry connections as part of the Lumina Group. Its robust portfolio of mineral exploration companies has returned over US$1.6 billion since the group's formation.
Strategic Resources' Key Projects
Mustavaara Project
The Mustavaara project consists of three reservations totaling approximately 2,650 hectares in the north-central Koillismaa layered complex, Finland. The property is accessible via paved highways and hosts vanadium-rich magnetite zones located along an 18 km long magnetic anomaly. Strategic Resources owns 100 percent of the project.
Between 1976 and 1985, Mustavaara produced 10 percent of the world's vanadium, with historic mining reaching a max depth of 50 meters along a 1,000-meter corridor. A total of approximately 10,000 meters of drilling over 73 holes has been completed on the property. Mustavaara's remaining NI 43-101 compliant M&I resource totals 104 million tonnes at 15.4 percent magnetite and 0.90 percent vanadium in concentrate.
The property's main vanadium-rich zone remains untested at depth of its primary mine. Exciting discoveries of vanadium, titanium and iron in its magnetite-gabbro layered intrusion presents excellent exploration opportunities and large-scale yield potential along strike.
The PEA's highlights include the following estimates:
Life of mine ("LOM") average annual production of 4.6 kt of FeV80
LOM average annual co-product production of 329 kt of pig iron
20.25-year mine life
10,400 tpd processing operation over the life of mine
After-tax NPV (8%) and IRR of €190 million and 12.2%
Average all-in sustaining co-product cash costs of €15.2 /kg FeV80 and €210.7/t pig iron
LOM revenue mix of 46.7 % FeV80, 50.8 % pig iron and 2.6 % other by-products
Initial capital costs of €597 million
Life of mine sustaining capital and closure costs of €94 million
* All amounts are in Euros unless otherwise specified. Base case economics were calculated using a ferrovanadium ("FeV80") price of US$32.00 per kilogram and pig iron price of US$450 per tonne. An exchange rate of EUR:USD of 1.18 was used.
Table 1 Summary of Mustavaara Economic Results by FeV80 and PIg Iron Pirce
Table 2 Mustavaara Life of Mine Capital Expenditure Estimate Breakdown

Table 3 Summary of Mustavaara Operating Cost Estimates and Cash Cost

Silasselkä Project
The Silasselkä project consists of 14 existing and pending exploration licenses totaling approximately 14,000 hectares in northern Finland, approximately 190 kilometers north of Rovaniemi and 850 kilometers north of Helsinki. The property leverages exceptional accessibility via paved highways and a network of gravel forestry roads. Strategic Resources currently earns a 100 percent interest in the project from Aurion Resources Ltd.
The asset sits in the northern part of the Central Lapland greenstone belt, known for significant vanadium, titanium, and iron levels. Historic drilling defined four vanadium-rich magnetite zones located along a 16-kilometer-long magnetic anomaly and presents large-scale mineralization potential along strike. Silasselkä's historical non-NI 43-101 compliant resource estimate stands at 15.1 million tonnes at 0.34 percent vanadium.
Approximately 7,400 meters of drilling over 72 holes has been completed on the property. The main vanadium-rich zones across the property remain untested at depth and along strike. Limited exploration and attractive mineral geology present Strategic Resources with excellent early-mover exploration opportunities.
Strategic Resources' Management Team
Scott Hicks — CEO & Director
Scott Hicks was previously an investment banker working with RBC Capital Markets and BMO Capital Markets on their respective mining teams. He also served as VP of Corporate Development and Communications of Anfield Gold, which was consolidated into Equinox Gold. Hicks currently serves as the VP of Corporate Development and Communications of Lumina Gold and Luminex Resources. Over the last decade, he has worked on various equity, debt and advisory assignments while working in Canada and Australia.
Hicks holds a Bachelor of Commerce with Honours from the University of British Columbia.
Leo Hathaway — VP of Exploration
Leo Hathaway is a geologist with extensive experience in the exploration and mining sector. He has worked with the Lumina group of companies since 2004. Hathaway currently serves as Senior VP of Exploration for Lumina Gold and Luminex Resources. He was the former CGO for Lumina Copper and Anfield Gold and former VP of Exploration for Northern Peru Copper, Regalito Copper, Global Copper and Lumina Resources. Before 2004, he worked for Inmet Mining in Europe, Australia, Central and South America.
Hathaway holds a B.Sc. (Hons) degree in Applied Geology from the University of Plymouth, an M.Sc. in Mineral Exploration from the University of London and obtained a P.Geo from the Association of Professional Geoscientists of Ontario in 2004.
Jukka Pitkäjärvi — VP of Finland Operations
Jukka Pitkäjärvi has worked for more than 30 years in the international mining and metallurgical industry. He was recently CEO of Ferrovan Oy, a private company developing the Mustavaara project and other vanadium projects in Finland.
Pitkäjärvi holds an M.Sc in Geology and Mineralogy from the University of Oulu, Business Engineering Diploma from Oulu Polytechnical University and Business Management Diploma from POHTO – Institute for Management and Technological Training.
Lyle Braaten — VP of Legal & Corporate Secretary
Lyle Braaten is an experienced lawyer. He is the president & CEO of Miedzi Copper, a private company actively exploring copper and silver in Poland. Braaten is currently a director of Ero Copper, a mid-size copper producer with operations in Brazil. He is also VP of Legal Counsel and director of both Lumina Gold and Luminex Resources and a former director and VP of Legal of Anfield Gold. Braaten joined the Lumina group of companies in 2008 and assisted in creating Magma Energy, a renewable energy company.
Braaten received a law degree from the University of British Columbia and a Bachelor of Science from the University of Calgary.
Martin Rip — CFO
Martin Rip is a Chartered Professional Accountant with over 20 years of experience in public practice providing business advice to various clients. He is currently the CFO of Miedzi Copper, Lumina Gold and Luminex Resources and the former CFO of Anfield Gold, Lumina Copper and Lumina Royalty. Rip has extensive experience in financial reporting and internal controls compliance for public companies.
Rip holds a law degree from the University of Birmingham and is a member of the Chartered Professional Accountants of British Columbia and The Institute of Chartered Accountants in England and Wales.
Marshall Koval — Senior Advisor
Marshall Koval is a mining executive with approximately 40 years of corporate management, M & M&A, finance, mineral exploration, mine development and operations experience, and mining projects in over 30 countries. He served as the chairman & CEO of Anfield Gold Corp and is currently the CEO and a director of Luminex Resources, CEO and a director of Lumina Gold, is a director of Equinox Gold and is a director of Miedzi Copper Corp. Previously, Koval was a partner in Lumina Capital, LP and served as CEO of Northern Peru Copper Corp, VP of Corporate Development for Lumina Copper Corp, president of Pincock, Allen & Holt and held management positions with Golder Associates, BHP/Utah International, Inco, Meridian Minerals and Inspiration Consolidated Copper.
Koval holds a BSc. in Geology from the University of Missouri and is a registered professional geologist in North Carolina and Washington.
Keep reading...
Show less