Klondex Mines Announces Strong Q2 Results

Klondex Mines Ltd. (TSX:KDX,OTCQX:KLNDF) announced that it has filed its unaudited condensed consolidated interim financial statements for the three and six months ended June 30, 2014. It also filed its management discussion and analysis.
Q2 financial highlights include:
Revenue was $36.4 million from the sale of 25,725 gold equivalent ounces consisting of 20,293 gold ounces and 343,025 silver ounces

Gold equivalent ounces produced were 22,239, consisting of 17,093 gold ounces and 325,018 silver ounces, an increase of 38.5% from 1Q2014

Consolidated production cost per gold equivalent ounce sold was $730, a decline of 19.4% from 1Q2014

Net income totaled $4.4 million, $0.04 per share

Cash flow provided by operating activities was $14.2 million

Capital expenditures were $7.1 million

Cash balance of $15.1 million at the end of 2Q2014

Working capital of $21.2 million at the end of 2Q2014
Paul Huet, president and CEO of Klondex, commented:
Our strong second quarter results reflect Klondex's continuing transformation into a low-cost producer of gold and silver in north central Nevada. On a sequential basis, our recovered ounces increased while production costs decreased. We anticipate that production costs will continue to improve as we increase output from Fire Creek and further optimize operations at Midas.
Click here to read the full Klondex Mines Ltd. (TSX:KDX,OTCQX:KLNDF) press release.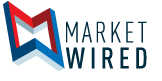 Click here to read the Klondex Mines Ltd. (TSX:KDX,OTCQX:KLNDF) profile.
There Is No Guide to Gold That is More Concise, Clear and Authoritative.
Download our FREE Special Report,
Is Gold a Good Investment? Gold Price Today and Future Gold Price Predictions
.