Canada: A Tantalum Producer in the Making?
The next generation of Canadian tantalum mines is in the pipeline. But what about the financing?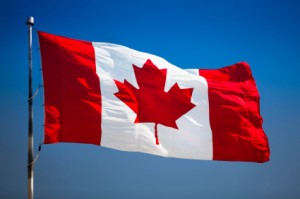 At present, Canada is virtually a non-issue with regards to tantalum production, but within the next few years that could change. If the claims and goals made by mining companies are realized, Canada could climb the ranks to become a notable tantalum producer. But there is one issue: though companies have projects, they do not have the money to advance them to production.

Canada should be viewed as a potential producer of tantalum for generations to come, Chris Grove, director of Commerce Resources (TSXV:CCE,OTC Pink:CMRZF), told Tantalum Investing News (TIN).
Grove explained that all of the deposits in Brazil, the world's top producing nation, are carbonatites. There is also high carbonatite activity in British Columbia and Quebec, and it potentially represents hundreds of years of supply.
Commerce Resources has 29 of those tantalum-bearing carbonatites under claim.
TANCO: Canada's tantalum mine
TANCO, a mine in Manitoba operated by Cabot (NYSE:CBT), has been a source of tantalum in the past, and many companies liken their tantalum projects to this mine. However, by most accounts, there is little — if any — tantalum coming from TANCO now.
Cabot continues to operate the mine, but is focused on its cesium, John Shea, the company's manager of corporate communications, told TIN in an email. Cabot is no longer in the tantalum business; it was sold to Global Advanced Metals.
Andrew O'Donovan, CEO of Global, said that TANCO is still producing tantalum, noting in an email to TIN that production began at the beginning of the year and will cease at the end of the year.
Without tantalum production from TANCO, there is no tantalum production in Canada. Luckily, the next generation of tantalum-producing mines may be on the way.
Tantalum exploration projects in Canada
A number of other companies hold tantalum-bearing projects in their portfolios, though for most they are not priority projects.
It is rare to find a pure-play tantalum project. Tantalum is normally explored for and exploited in combination with resources such as niobium, lithium and cesium. Jean-Sebastien Lavallee, president, CEO and director of Critical Elements (TSXV:CRE,OTCQX:CRECF), explained to TIN that tantalum alone generally will not result in an economic project.
Stockport Exploration (TSX:SPT,OTC Pink:LMTCF) is a company that appears to have figured that out.
Stockport acquired the Seymour Lake tantalum-lithium-beryllium project in Ontario from Linear Gold in April 2006. While work conducted by Linear pointed to the possibility of a significant tantalum deposit, drilling programs specifically targeting tantalum instead returned a significant amount of lithium.
The company's website states that most of the 2002 and 2009 drill holes hit locally anomalous zones of tantalum (0.01- to 0.05-percent tantalum pentoxide), indicating strong bulk enrichment in the pegmatite. However, bulk sampling will likely be necessary to establish true tantalum grades due to the metal's often "nuggety" occurrence as relatively coarse, but irregularly distributed, crystals.
War Eagle Mining (TSXV:WAR,OTC Pink:WARGF) claims a 96.5-percent interest in the MAC tantalum property in the Northwest Territories. This property also hosts tin and lithium. Channel and chip sampling have been conducted in the southern and northern areas. War Eagle's website notes that one specimen returned up to 2,170 g/t tantalum pentoxide.
War Eagle is seeking strategic partners to advance or option MAC, according to its website. The company is assessing whether a work program in accordance with its resources is warranted.
Houston Lake Mining (TSXV:HLM) recently announced that the proceeds from a $150,000 financing will be used in part to advance it PAK rare metals project in Ontario. In addition to high-grade lithium in three distinct pegmatite zones, Houston Lake said a 91-sample channel-sampling program identified high-grade tantalum. Up to 192 ppm tantalum oxide over 14 meters has been identified in one zone. The company began a 1,000-meter diamond drill program in March.
Gossan Resources (TSXV:GSS,OTC Pink:GSSRF) holds the Separation Rapids lithium-tantalum project in Ontario. The company notes on its website that a 2009 field program identified a 50- to 100-meter wide zone with multiple east-west trending subparallel pegmatite sill-like bodies that range in width from a few centimeters to over 5 meters.
Adjacent to the aforementioned Separation Rapids project, Avalon Rare Metals (TSX:AVL,AMEX:AVL) has a project by the same name. It hosts the Big Whopper pegmatite, a complex-type rare metal deposit. Avalon has already concluded that development for tantalum on a standalone basis is not justified, but still cites the potential for tantalum by-product production.
Though they are widely found, most complex-type pegmatites are too small to be profitably mined, according to Avalon. Two exceptions that the company notes are Greenbushes, a tantalum mine in Western Australia owned by Global Advanced Metals, and TANCO.
Advanced tantalum exploration projects in Canada
Commerce Resources is one of the few companies that is specifically focused on tantalum in Canada. Its flagship project, Upper Fir, is a tantalum-niobium deposit in British Columbia.
Grove said the company has spent $30 million on the project. Commerce Resources began drilling in 2005 and announced a 42-percent resource increase in an update released last year.
Recently, Commerce Resources announced a 15-percent improvement in its recovery rate. The amounts of tantalum and niobium reporting to the flotation feed are relatively constant, at 81.4 percent and 80.6 percent respectively, the company said.
That shows the company is improving the economics over the base case, which was already positive and robust, said Grove.
The company is now working toward a prefeasibility study, but does not have a targeted production date. If brought online, Upper Fir is expected to be produce 700,000 pounds of tantalum per year over a 10-year mine life.
"Every project is highly capital dependent," Grove said, noting that Upper Fir is no exception. "People say they will be in production in three to five years, but there is no way that most people can say that."
Outlining the company's current situation, Grove said, "at this time, we would need an injection of capital to advance the project to prefeasibility study, another injection of capital to advance to bankable feasibility study or an injection of capital to take it to production."
"Because of the shortage of tantalum on the global market, we are hopeful that an industry partner will come in to advance us to production as soon as possible," he said.
Critical Elements has set a production target of late 2015 to early 2016 for its Rose lithium-tantalum project in Quebec. Lavallee said Rose will be the first ethical tantalum source to come online in the past 28 years.
With a mine life of 17 years and expectations that annual production will average about 250,000 pounds, Lavallee said Rose will be producing about 5 percent of global tantalum supply.
The company is currently working on its bankable feasibility study and is working to establish offtake agreements that will provide prepayments.
Lavallee noted that one of the positives of Rose is that lithium is the primary product. Although the company certainly will not give the tantalum away for free, it is a credit. Therefore, there is plenty of room for price negotiation for the tantalum. And even sold for a price well below current market prices, it will have virtually no impact on the economics of the project.
But he credits tantalum users as being reasonable.
"When tantalum end users are talking with you, it's because they need your material or want your material for security of supply. They understand that if they try to pay too low of a price, the project will not go forward and they will not get the material," he said.
He admitted that the market is very tough right now and said that negotiations are not easy. But he is confident that Critical Elements will get the financing it needs and pointed to the fact that the company raised money four weeks ago. Once the bankable feasibility study is complete, the financing outlook should get easier, he said.
Lavallee said Critical Elements has always achieved everything it has announced, so that has boosted investors' confidence.
Crevier Minerals is expecting its Crevier niobium-tantalum deposit to be a producing mine in 2016. The company's majority share holder, MDN (TSX:MDN), spent $7.5 million for its feasibility study, which is 80 percent done and is expected to be complete in six months. Crevier will then begin the permitting process.
Like the other projects, Crevier also needs money to advance its project. Both Serge Bureau, president and CEO of Crevier Minerals, and Marc Boisvert, president and CEO of MDN, are optimistic.
Bureau told TIN that the company's advantage is that it will be able to offer a long-term, reliable tantalum supply.
At this point, Crevier is expected to produce about 175,000 kilograms per year for 20 years. Bureau and Crevier strongly believe that companies that use tantalum will increasingly look to source the metal from Canada and will be attracted to this project.
Crevier credits MDN's investments as attracting attention to the tantalum market in general and the Crevier project in particular.
Boisvert said MDN now feels comfortable shifting its focus back to its own projects — it is a gold exploration company.
"We came to the conclusion that it was a good time for Crevier to fly by itself. And we are seeing new investors come in," he said to TIN.
In addition to moving its current project into production, Bureau said Crevier is open to new project possibilities in Canada.
"We are here to build a new tantalum industry in Quebec and in Canada," he said.
Securities Disclosure: I, Michelle Smith, do not hold equity interests in any companies mentioned in this article.