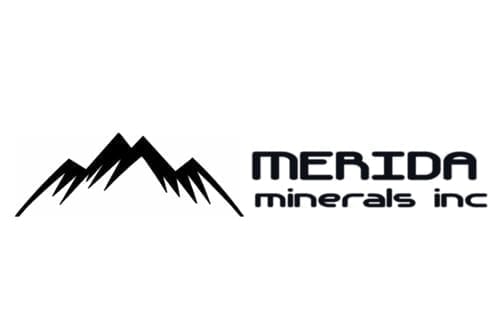 Merida Minerals
High-Grade Copper and Zinc Opportunities in Southern Spain
Overview
Merida Minerals Inc. is developing the Puebla de la Reina (PBR) high-grade copper–zinc–lead project in the historic mining district of Extremadura in southern Spain. The rich geology of this region has given rise to more than 1,000 known mineral deposits and benefits from well-established mining infrastructure.
First discovered by Spain's National Institute of Mining and Geology (IGME) in 1981, the PBR project hosts a copper-zinc-lead volcanic- hosted massive sulphide (VMS) deposit with an extensive historical exploration database including an historic resource base. Merida plans to leverage this historical database as it further develops the PBR project in an upcoming property-wide exploration program. Merida is committed to spending 250,000 euros on the property in 2020.
VMS style deposits are well-known for their potential to host economically significant levels of a wide range of metals such as zinc and copper. The long-term market outlooks for both these metals are highly favorable. Zinc and copper are essential metals across a wide variety of industries, including high growth sectors such as infrastructure and energy. Both metals are facing widening supply gaps in the next few years.
Merida Minerals counts the PBR project's location in Spain as a huge plus for the company given the government's pro-mining policies which promote low taxes and other fiscal incentives for exploration and mining activities.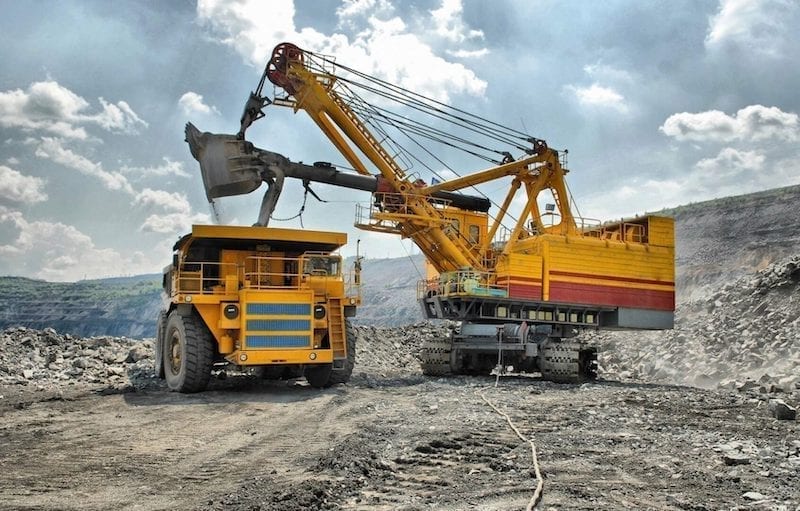 The PBR property is not the first Spain-based project for Merida's management team, which collectively has more than 80 years of experience in the mining industry. CEO Norman Brewster was one of the founders of Iberian Minerals Corp. and instrumental in bringing the Andaluca-based Aguas Tenidas copper-lead-zinc mine into production. In 2012, Iberian Minerals and the mine were acquired by Trafigura Group Pte. Ltd. for C$995.6 million. Still in operation today, the Aguas Tenidas mine is one of the largest base metals projects in Europe.
Merida's Company Highlights
Merida is operating in a pro-mining jurisdiction with well-developed infrastructure and a skilled workforce.
The PBR project is located in an established mining district with rich geology and access to roads, power and water.
Historical exploration and research was conducted by IGME and Outokumpu in the 1980s and 1990s.
Drilling by IGME cut a mass of approximately 300,000 tons with average grades of 11 percent zinc, 1.6 percent copper, 1.2 percent lead and 32 ppm silver.
Outokumpu established a historical indicated resource of 500,000 tonnes of ore grading 1.6 percent copper, 11 percent zinc, 1.2 percent lead and 32 g/t silver.
Merida has planned an upcoming exploration program to further develop the potential of the PBR project.
Insiders own 70 percent of the company's shares.
Merida has a strong management team with extensive experience in the mining industry, including bringing the Aguas Tenidas copper-lead-zinc mine into production in Spain which lead to the C$995.6 million acquisition of Iberian Minerals by Trafigura Group Pte. Ltd.
The PBR Project
The 90-square-kilometer PBR copper-zinc-lead project is located in an established mining district in the province of Badajoz in southern Spain. The major cities of Seville, Madrid and Lisbon, Portugal, are all within a 300-kilometers radius of the property.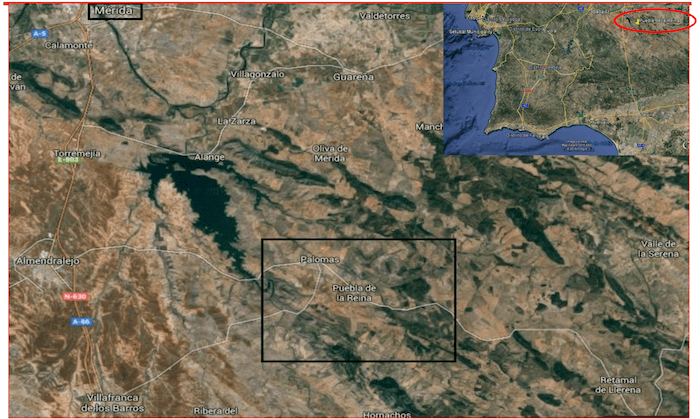 The PBR project benefits from easy access to mining infrastructure such as roads, water and power as well as a skilled workforce. Merida has been working with the Spanish government which is highly supportive of the project. The government has set forth proactive legislation including legal stability, low taxes and incentives to help promote the development of the mining sector.
Regionally, the PBR project resides in the autonomous community of Extremadura. Extremadura has a rich mining history with a strong mineral potential as evidenced by the more than 1,000 registered metallic deposits in the region. Due to the vast amounts of exploration in the area, an extensive database of highly-developed geological, geochemical, geophysical and mineral occurrence data has been developed to aid in understanding the region.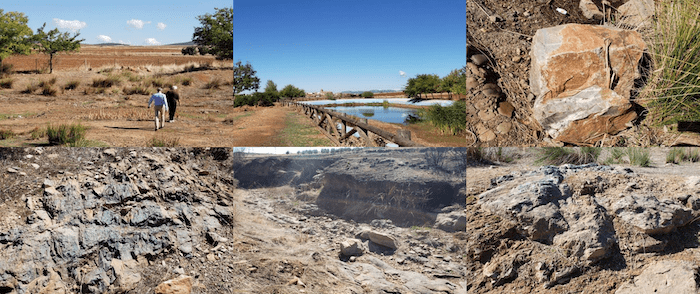 Historical Exploration
The PBR deposit was initially discovered in 1981 by IGME. The deposit is comprised of several stratiform lenses up to nine-meters thick and 150 meters long. The footwall and hanging wall of the deposit show a pervasive hydrothermal alteration, which is strongly dependent on the type of protolith. Aside from defining the PBR deposit, IGME also completed 1,732.90 meters of drilling, mapping, prospecting, geophysics, trenching and stream sediment surveys. Drilling by IGME cut a mass of approximately 300,000 tons with average grades of 11 percent zinc, 1.6 percent copper, 1.2 percent lead and 32 ppm silver. Samples from these exploration surveys were primarily assayed for copper, lead and zinc but also for gold and silver.
Between 1999 and 2001, Outokumpu gained control of the property and completed 4,866.75 meters of drilling, mapping, soil sediment surveying and geophysics. Outokumpu also completed a provisional mineral resource estimate for the PBR deposit. The report outlined an indicated resource of 500,000 tonnes of ore grading 1.6 percent copper, 11 percent zinc, 1.2 percent lead and 32 g/t silver. As part of its report, Outokumpu suggested that further exploration was needed to the west and southwest of the deposit in order to increase the tonnage and mine life of the deposit.
Due to the low demand for zinc in 2001, Outokumpu left the PBR project. Merida believes that current commodity supply, metal prices, grade, and technological advances since the 1990s make PBR occurrence and attractive exploration and development project.
Ongoing Exploration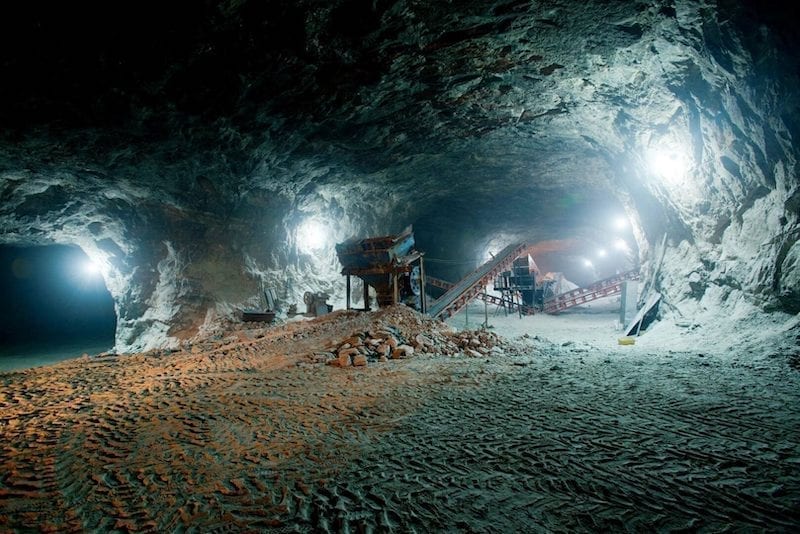 As part of its agreements with the property owner and Spanish government, Merida is required to spend 250,000 euros on the property in 2020. The company plans to conduct an airborne geophysical survey across the property. The goal is to trace the mineralized horizon and identify key lithologic, structural and mineralized features on the property.
Once the airborne geophysical survey is complete, Merida intends to carry out one of two scenarios for follow-up exploration. The first scenario outlines a geochemical analysis program on bedrock samples as well as surface exploration to identify additional fertile down-dip extensions. The second scenario encompasses a through surface investigation and rock sampling program across the property. Merida plans to focus its attention on fault-controlled mineralized occurrences noted in IGME's maps. Depending on the results of these exploratory scenarios, Merida may plan on conducting diamond drilling on high-priority targets.
Merida's Management Team
Norman Brewster, B.Sc., P.Geo. — CEO and Director
Norman Brewster has been involved in mining internationally for over 45 years, serving on many public and private company boards over his career in the mineral industry. He was the Executive Chariman, and interim President of Iberian Minerals Corp., successfully financing, developing and putting into production the Aguas Tenidas mine in Andalucia, Spain. During his tenure, Brewster led negotiations for the purchase of the Condestable mine in Peru by Iberian Minerals, and led a committee in reviewing the successful bid by Trafigura Group Pte. Ltd. (revenue in 2015 of $97 billion) to acquire Iberian Minerals. Brewster also sat on a committee, as a Director of Spider Resources Inc., which reviewed the successful all-cash acquisition of Spider Resources by Cliffs Natural Resources Inc. Currently, he is the President, Director and CEO of Cadillac Ventures Inc., with development projects in Ontario (copper) and New Brunswick (tungsten). He holds a Bachelor of Science and Education Degrees from Acadia University and was approved as a Member of the Association of Geoscientists of Ontario.
Kyle Appleby, CA — CFO
Kyle Appleby is a seasoned CFO, with management and board experience working at multiple companies over the past 18 years. Currently, he is the CFO of Renforth Resources; DigiMax and Spaceify, which all benefit from his accounting expertise and pedigree. He has also served on the boards of several companies, including URU Metals and Captor Capital among others. Appleby has a Master's Degree from Southern Federal University and earned his Chartered Accountant Designation in 2001. Since that time has worked on both the audit and the issuer side of the business, concentrating on providing, contract CFO services to a number of reporting issuers and private companies active in the resource, agritech, technology and cannabis spaces with experience in take-overs and amalgamations.
Brian H. Newton, P.Geo. — Chief Geologist
Brian Newton has over 30 years of experience in all facets of exploration from business development and program management to field supervision and program execution. He has been working with Minroc Management, a mining exploration service consulting firm, where he has ample experience in planning, budgeting and executing mining exploration programs in small and medium-sized mining companies from prospecting to advanced surface and underground programs. He is actively involved in projects in Ontario, Quebec, New Brunswick, Nunavut and has been active in Spain, Mexico and Columbia. He has experience in writing technical reports for mining companies. Currently, he is responsible for drafting the NI 43-101 report for the PBR project.
Eduardo Olarte, JD — Director
Eduardo Olarte has been working as an international lawyer focusing on business and corporate law. He has a law degree from the University of Barcelona, and a master's degree in International and Comparative Business Law from London Metropolitan University. His practice focuses on business law with specific expertise on the inter-jurisdictional transactions in the mining and energy sector, and has been advising companies worldwide, including in the UK, Canada and Australia. He has experience in drafting title and corporate legal opinion for companies to comply with stock exchanges in London, Toronto and Sydney in raising funds for Spanish exploration and other mining operations.
Rahim Allani, MBA — Director
Rahim Allani has been involved in the Canadian and international capital markets for 20 years. He is now a Managing Director at OCI Inc., a global corporate finance advisory firm focused on cross-border mergers and acquisitions, corporate finance and go-public work. He has extensive experience in working with Canadian and international mining companies for financing and going public on exchanges in North America and Asia. He also sits on boards and advisory boards for companies in several countries. He holds an MBA degree from the DeGroote School of Business at McMaster University and a B.A. (Hons) from the University of Toronto.
Patrick Burns — Director
Patrick Burns has over 40 years of experience throughout the Caribbean, Central and South America. He was directly involved in the discovery of the world's largest copper deposit in Chile, and also multiple copper and gold project in Chile and Canada. He has been involved in publicly-traded mining companies for 35 years and is an experienced board member as well as previously founding his own junior resource company. He is currently a consultant to several groups working primarily in Chile and Peru, where he has several of his own projects under option to third parties and also provides properties of merit for international junior resource companies. He holds a B.Sc. (Hons Geology) from the University of British Columbia, is fluent in Spanish and currently resides in Argentina.
Miguel Cabal, Eurogeol — Director
Miguel Cabal is a Eurogeologist with more than 20 years of experience in the mining sector. Born and raised in mining environments, he works as a consultant and advisor to national and international mining companies, where he works in mining project management, geology and geotechnics, direction of environmental impact studies, environmental authorizations and natural resources. He is the President of the Scientific Committee for the Metallic Mining Hall in its first two editions (2015 and 2017 – the Spanish equivalent of the PDAC event held in Toronto annually). He is also a Member of the Editor Committee of the Rocks and Minerals Magazine of Fueyo Editores. Lastly, he has also worked as an advisor for construction companies such as Ferrovial Agromán and Acciona.
---
*Disclaimer: This profile is sponsored by Merida Minerals Inc. This profile provides information which was sourced by the Investing News Network (INN) and approved by Merida Minerals Inc., in order to help investors learn more about the company. Merida Minerals Inc. is a client of INN. The company's campaign fees pay for INN to create and update this profile.
INN does not provide investment advice and the information on this profile should not be considered a recommendation to buy or sell any security. INN does not endorse or recommend the business, products, services or securities of any company profiled.
The information contained here is for information purposes only and is not to be construed as an offer or solicitation for the sale or purchase of securities. Readers should conduct their own research for all information publicly available concerning the company. Prior to making any investment decision, it is recommended that readers consult directly with Merida Minerals Inc. and seek advice from a qualified investment advisor.