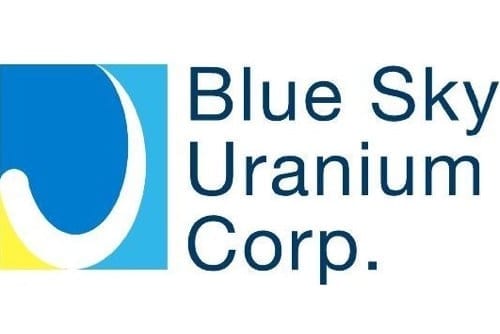 Blue Sky Uranium
New Uranium District for Argentina's Clean Energy Future
Overview
Blue Sky Uranium (TSXV:BSK;OTCGrey:BKUCF) is focused on acquiring, exploring and advancing a portfolio of surficial uranium properties in Argentina. The company currently has more than a combined 5,000 square kilometers of uranium tenements in the provinces of Rio Negro and Chubut.
Blue Sky is on the verge of proclaiming a new global uranium district as it continues to make discoveries in Argentina— a country with the most advanced nuclear energy sector in South America and no domestic uranium supply.
Nuclear power currently accounts for five percent of the nation's energy. In May 2016, Argentine President Mauricio Macri's announced a mandated that would push the country towards clean energy. The government is looking to reduce its carbon dioxide emissions by 15 percent by 2030. As part of that initiative, a fourth reactor is planned for construction in 2019 with two additional reactors now under proposal.
Blue Sky Uranium Company Highlights
Wholly-owned 350,000 hectares of uranium properties in the provinces of Rio Negro and Chubut, Argentina.
Supportive government: Domestic uranium supplies needed for Argentina's energy goals.
Argentina plans to increase nuclear power's position in the country's energy mix from seven percent to 20 percent by 2025.