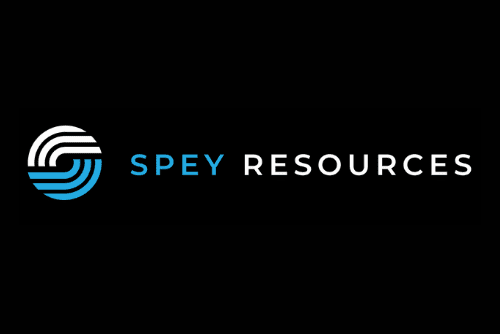 Spey Resources
Exploring and Producing Lithium to Fuel the Green Revolution
This Spey Resources profile is part of a paid investor education campaign.*
Overview
Argentina and lithium mining go hand-in-hand. The South American nation is one of three encompassed in the prolific Lithium Triangle, a region that holds more than half of the world's lithium deposits. With demand for lithium on the rise, Argentina's advantageous positioning as the host of the world's third-largest lithium reserves presents a world-class mining opportunity.
Market researchers project the global lithium market to spike to US$8.24 billion in 2027. The international drive to produce sustainable alternatives for transportation through the adoption of electric vehicles and greener power makes Argentina an especially unique location for high yield lithium mining across the country's famous lithium salars.
Spey Resources (CSE:SPEY,OTCQB:SPEYF,FSE:2JS) is a Canadian mineral exploration company focused on addressing the demand for lithium as a natural resource to fuel the future. The company holds an option to acquire 100 percent interest in the Candela II lithium brine project located in the Incahuasi Salar, Salta Province, Argentina and an option to acquire a 100 percent undivided interest in the Silver Basin project and Kaslo silver project in British Columbia.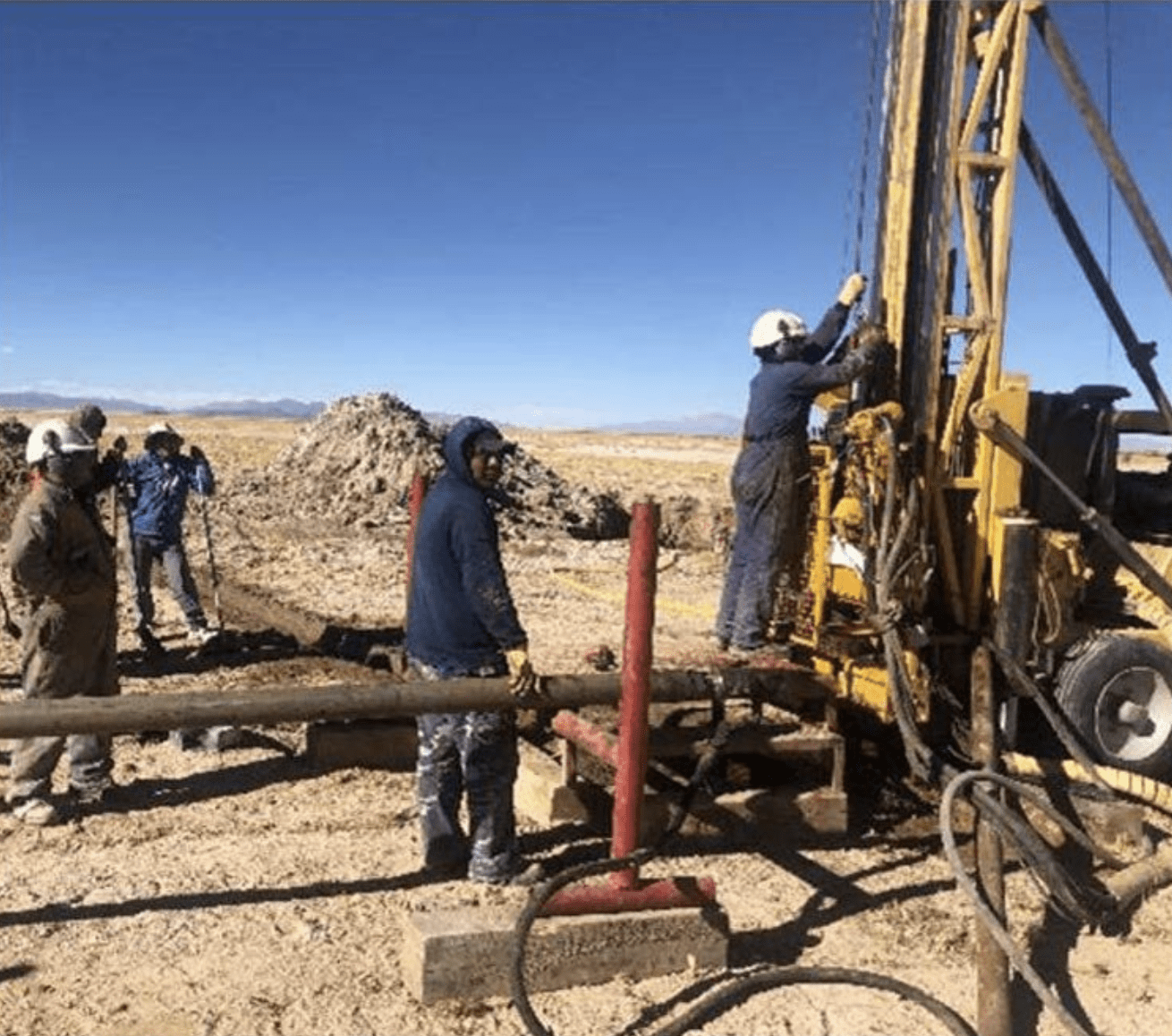 The Candela II project or "Incahuasi project," hosts two major aquifers located with 145ppm lithium and strong brine flow. In July 2021, Spey Resources announced it had accepted a quotation from Amaru Mining Services and made preparations to commence drilling at the Incahuasi Salar, Argentina within a few weeks. This exciting chapter in the exploration of the Candela II project includes up to four exploration wells and expansive testing, drilling and pilot plant construction.
The short-term next steps for the company include utilizing drawdown funding for C$15 million for a large pilot plant with an estimated 100-ton capacity. The company plans to complete a US175 million funding and US$60 million in drawdowns to construct the plant over 18 months. This pilot plant could see full production in 2.5 years.
Spey Resources continues to advance its goals of meeting lithium demand with its recent option agreement to acquire a 100 percent interest in the Pocitos I and II claims from AIS Resources in Salta, Argentina. The property has strategic positioning near high yield lithium projects and leverages excellent infrastructure, including gas, electricity and road access.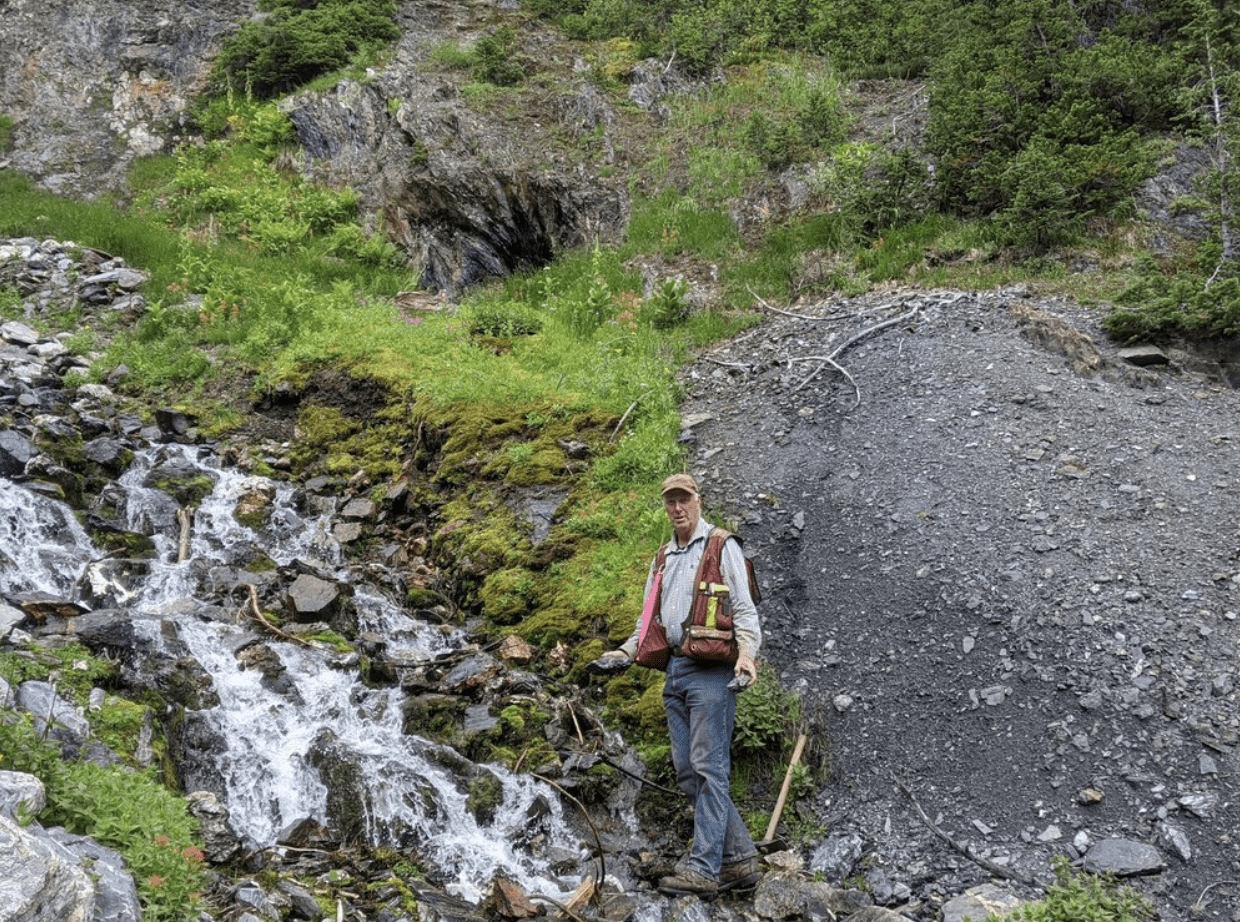 The company's major silver projects in British Columbia offer excellent exposure to the precious metals and silver markets and boast exceptional positioning in a politically stable, mineral-rich and mining-friendly jurisdiction. The Silver Basin gold-silver property leverages close proximity to the historic Silver Cup mining camp and Kaslo Silver hosts diverse deposits of silver-lead-zinc, making it an exceptional exploration prospect.
Spey Resources has a highly experienced management and technical exploration team with over a century of professional expertise in the resource, finance and energy sectors. This results-oriented team and their vested interest in company success prime Spey for exceptional discovery potential and advanced development of its lithium and precious metal projects.
Spey Resources' Company Highlights
Spey Resources Corp. is a Canadian mineral exploration company focused on advancing its lithium projects to address the demand for lithium as a natural resource to fuel a greener future.
The company has an option to acquire 100 percent of the Candela II project located on the Incahuasi Salar in the prolific Lithium Triangle area of Salta, Argentina.
Candela II/ Incahuasi project hosts two major aquifers with 145ppm lithium and strong brine flow. AIS Resources is the project manager.
In June 2021, Spey Resources signed an option agreement to acquire 100 percent interest in the Pocitos I and II claims from AIS Resources in Salta, Argentina. The project leverages excellent infrastructure and highly prospective exploration potential.
The company's Canadian projects include the Silver Basin gold-silver property and Kaslo Silver property in British Columbia. Both projects present excellent exposure to the precious metals market and leverage historic silver mining districts.
Short-term goals for the company include working to operate its pilot plant at Candela II and reach full production within 2.5 years.
Spey Resources' Key Projects
Incahuasi Salar Project
The Incahuasi Salar project is located approximately 45 kilometers from the township of Tolar Grande in Salta, Argentina. The project leverages close proximity to major lithium players and famous lithium salars such as Arizaro,(Next View Energy), Pocitos, Rincon, Pozelous, Pular, Cauchari and Oloroz.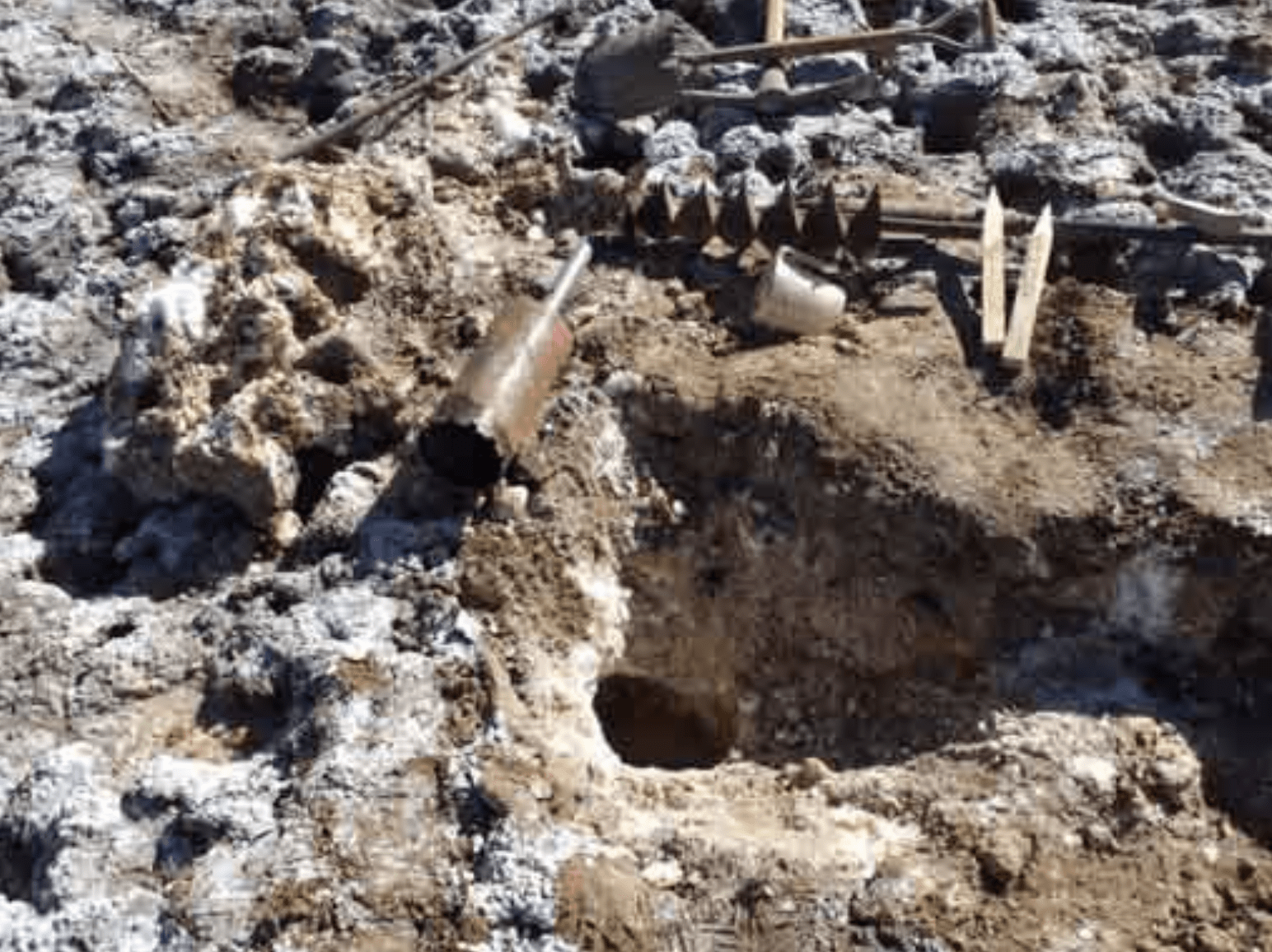 Incahuasi Salar has seen significant exploration with completed VTEM geophysics showing low aquifers with potassium, magnesium and lithium brines. Likewise, drill hole data shows lithium brines are close to the surface with sample analysis revealing lithium values from 250-400ppm. Exploration has been aided by accessible roadways and minimal human disruption in the area.
The next steps for the project include additional geophysics, testing and drilling to conform to resource sizing. Spey Resources intends to build a camp to aid its operations and construct its pilot plant, which could see full production in January 2023.
Kaslo Silver Property
The Kaslo silver property consists of 13 claims and 13 crown grants covering a total area of 3,238.9 hectares along Keen Creek, 12 Kilometres west of Kaslo in the Slocan Mining Division of southern British Columbia, Canada. Spey Resources has the right to earn an undivided 100 percent interest in and to the property, which is subject to a 2.5 percent net smelter return royalty.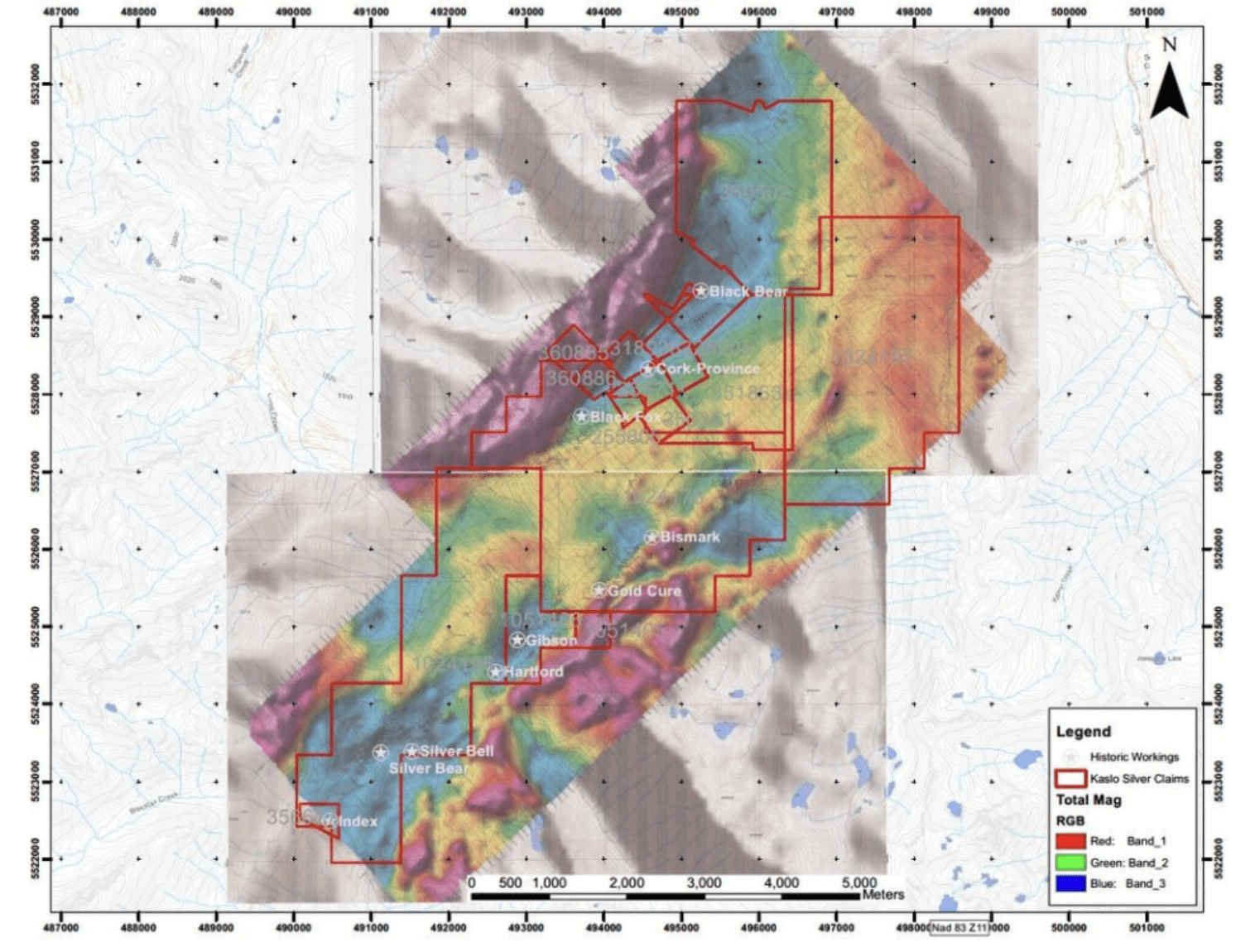 Historic mining production boasts a reported average grade of 70.3g/t silver, 3.05 percent lead and 4.72 percent zinc. The property uniquely hosts faulting, shearing and intrusive activities across deposits of silver-lead-zinc. Despite its rugged terrain, Kaslo leverages accessible roadways, nearby communities and utility networks.
Recent work includes geochemical sampling, prospecting, ground and airborne geophysical survey, geological mapping, excavator trenching and diamond drilling. In 2018, Tay Resources collected a total of 12 rock samples, which helped Spey advance its exploration and targeting for the highly prospective project.
Silver Basin Gold-Silver Property
The Silver Basin gold-silver property is located in the Columbia Mountains near Trout Lake in the West Kootenay region of British Columbia. The property covers the southern part of the historic Silver Cup Mining Camp in the Lardeau District of the Revelstoke Mining Division. The mineral claims that comprise the property cover 2,268 hectares of ground and touch an eight-kilometer length of axial trace that hosts past-producing mines.
In 2020, Spey Resources conducted mineralization sampling from the IXL, Morning Star, Chance, Foggy Day, Bonanza, Butte and Gallant Boy workings as well as a number of other prospects on the property. The next steps for the project include sample analysis to determine targeting and further exploration.
Spey Resources' Management Team
Nader Vatanchi — CEO & Director
Nader Vatanchi has spent the last nine years in finance, starting with Edward Jones and IG Wealth Management in 2012 where he spent a combined six years before selling his business to pursue his entrepreneurial goals.
Vatanchi graduated with a Bachelor of Arts in Criminology from Simon Fraser University. Currently, he serves as CEO of Musk Metals Corp. (CSE:MUSK), CEO of Forty Pillars Mining Corp., and CFO of Triangle Industries Ltd., a reporting issuer.
Abbey Abdiye — CFO
Abbey Abdiye has extensive experience in the financial sector in both public and private companies. He is a chartered professional accountant (CPA) and CFO of other reporting issuers, where he was responsible for all financial, fiscal management, regulatory compliance matters and reporting aspects of company operations. He also provided strategic guidance and direction in capital structuring and engaged in an innovative financing program that leveraged sales and development.
At Spey, Abdiye will provide leadership and coordination in the administrative, business planning, reporting and budgeting efforts of the company. He will oversee the company's financial reporting, internal controls, corporate governance management systems, annual audit and regulatory compliance matters. He obtained a Bachelor of business administration degree from Simon Fraser University and a co-op education certificate.
Ian Graham — Director
Ian Graham is a mining professional with over 28 years of experience in the technical characterization and financing of mineral deposit exploration and development. His 20 years with the major mining companies Anglo American and Rio Tinto has been followed by experience in founding and financing public companies in the minerals sector.
In his roles with both the major and junior companies, Graham has been involved with exploration for mineral deposits, from targeting through discovery and the delineation to the feasibility of projects. He has experience with the modelling of project economics (DCF) and the structuring of project and company financing. Graham's project roles have taken him to southern Africa, Canada, the US, India, Russia and Latin America; as the chief geologist with the Project Generation Group at Rio Tinto, his focus was global.
---
INN does not provide investment advice and the information on this profile should not be considered a recommendation to buy or sell any security. INN does not endorse or recommend the business, products, services or securities of any company profiled.
The information contained here is for information purposes only and is not to be construed as an offer or solicitation for the sale or purchase of securities. Readers should conduct their own research for all information publicly available concerning the company. Prior to making any investment decision, it is recommended that readers consult directly with Spey Resources and seek advice from a qualified investment advisor.