Overview
The State of Nevada offers much more than deserts and playing your luck along the famous Las Vegas strip. For companies looking to bet on highly prospective mining opportunities, this resource-rich area offers a very attractive hand.
Operating out of Nevada offers a great discovery potential for mining companies and their investors alike. Aside from being a top mining jurisdiction, Nevada hosts existing infrastructure, a local skilled workforce and favorable weather so mining operations can run near year-round.
Nevada Sunrise Gold Corp. ("Nevada Sunrise") (TSXV:NEV) is a junior mineral exploration company focused on exploring a robust portfolio of gold, copper, cobalt and lithium projects, exclusively in Nevada.
Nevada Sunrise maintains interests in several highly prospective mineral exploration properties and water rights in Nevada. This portfolio includes the company's flagship Kinsley Mountain gold project, the Lovelock Cobalt Mine property, the Treasure Box copper property and the Coronado VMS property. The company also operates the Jackson Wash and Gemini lithium brine exploration properties in the Lida Valley in Esmeralda County.
Kinsley Mountain operates as a joint venture with New Placer Dome Gold Corp. (TSXV:NGLD), with Nevada Sunrise holding a 20.01 percent interest in the project. "There is significant upside potential for new high-grade gold discoveries and for expansion of the footprint of known mineralization and contained resources at Kinsley," states Nevada Sunrise CEO Warren Stanyer said.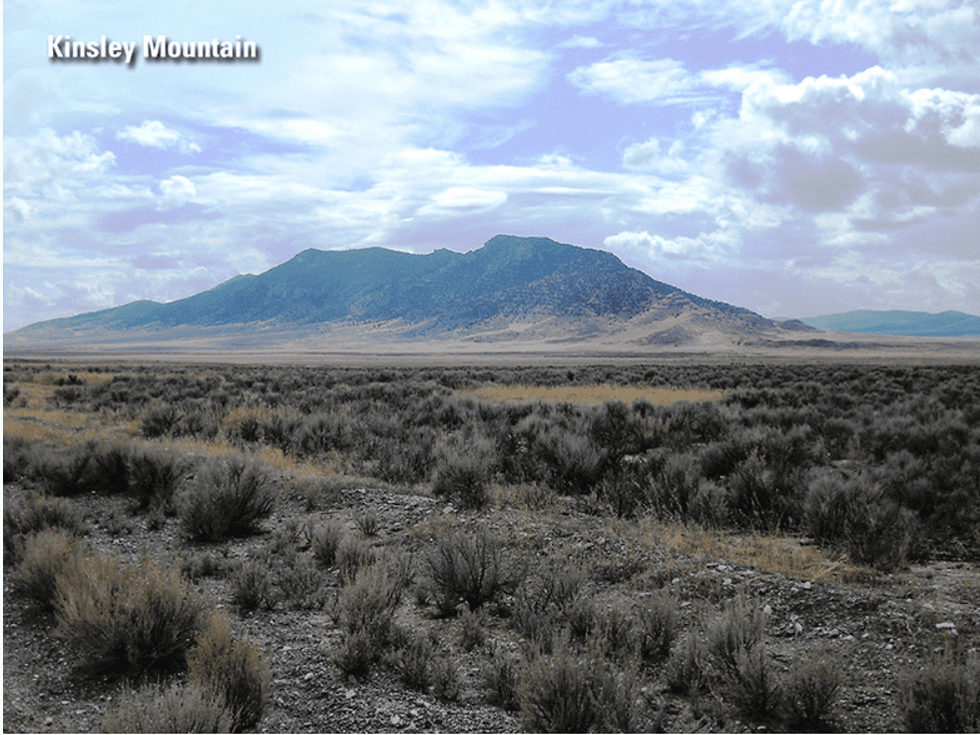 In February 2021, Nevada Sunrise Gold closed the second and final tranche of its non-brokered private placement. The company intends to put the proceeds from the placement toward funding exploration of its precious metals, copper and lithium properties in Nevada.
Additionally, the company understands the importance of water in conducting mining operations in Nevada. Nevada Sunrise currently owns water rights within the Clayton Valley basin and the Lida Valley basin, which strategically positions the company to leverage these valuable natural resources.
The company's expert leadership and technical team apply world-class exploration experience and technical skills to acquire and develop new highly prospective mineral exploration projects. This perfect combination of individuals primes the company for growth and mining success.
Company Highlights
Nevada Sunrise Gold is a mineral exploration company focused on developing and acquiring highly prospective projects in the mining-friendly jurisdiction of Nevada.
The company's flagship gold asset is its share of the Kinsley Mountain gold project. In 2018, Nevada's production of gold was approximately 5.58 million ounces, representing approximately 83 percent of US total gold production.
Its project portfolio also includes the Lovelock Cobalt Mine property, the Treasure Box copper property, the Coronado VMS property and the Jackson Wash and Gemini lithium brine exploration properties in the Lida Valley basin.
The Coronado VMS copper project is prospective for volcanogenic massive sulphide ("VMS") deposits, with a historical open pit copper mine located nearby. Nevada Sunrise is currently exploring the potential for VMS deposits on the property.
The company has valuable water rights within the Clayton Valley basin and the Lida Valley basin.
Nevada Sunrise's Key Projects
Kinsley Mountain Gold Project
The Kinsley Mountain gold project is located in Elko County of Eastern Nevada and consists of 513 claims plus five leased patents totaling 4,160 hectares (10,280 acres)..
Kinsley Mountain hosts Carlin-style, near-surface mineralization as well as a past-producing open pit mine with an extensive exploration database and numerous untested gold targets. Following exploration drilling carried out since 2011, current and compliant resource estimates calculated in 2020 state Kinsley Mountain hosts indicated resources of 418,000 ounces of gold grading 2.63 g/t gold and inferred resources of 117,000 ounces of gold averaging 1.51 g/t gold. These grades point to exciting upside potential for further discoveries and development for the project.
Coronado VMS Project
The Coronado VMS project consists of 133 unpatented claims covering approximately 1,104 hectares over an interpreted trend next to the historic Big Mike open-pit copper mine. Discovered in the 1960s, today Big Mike is classified as a VMS deposit, and as these deposits commonly occur in clusters there is good potential for the presence of other volcanogenic massive sulphide ("VMS") deposits along trend from the past-producing mine.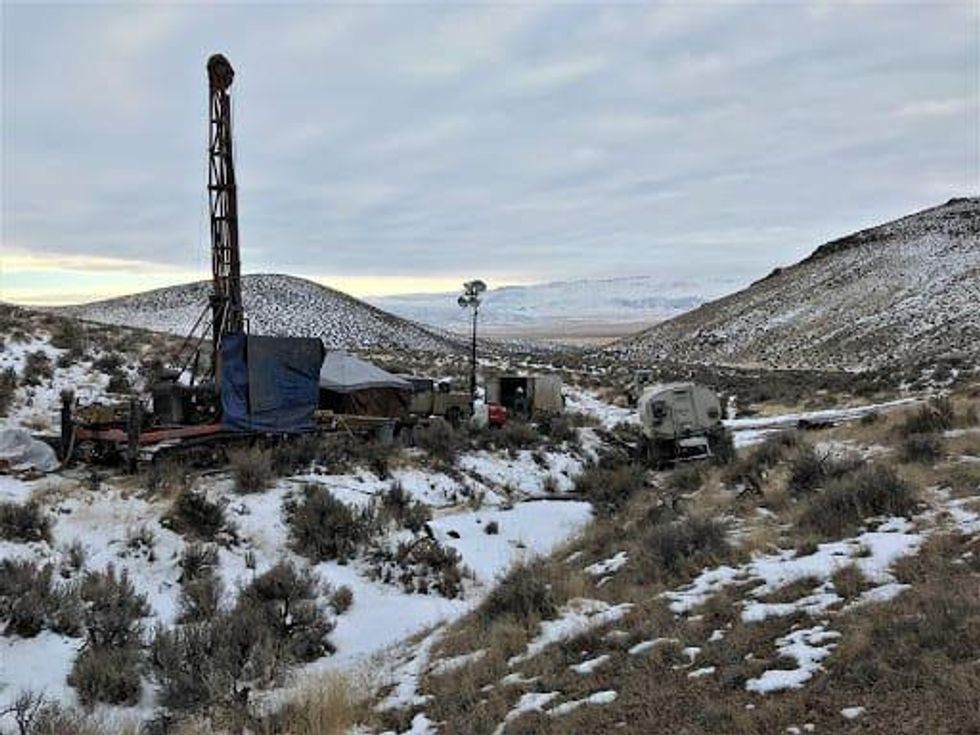 In November 2020, the company concluded its second reconnaissance diamond drilling program. Drill collars were identified from the VTEM geophysical survey and a total of 250.76 meters was drilled in the two diamond drill holes. Each of the drill holes encountered difficulty penetrating through the overburden and viscous clay layers, and the bedrock targets were not intersected. A leading-edge soil sampling survey and the 2018 airborne geophysical survey show potential for sulphide mineralization that Nevada Sunrise Gold intends to explore further in 2021.
Lovelock Cobalt Mine Project
The Lovelock Cobalt Mine property currently consists of 70 unpatented lode claims in the Cottonwood Canyon area of the Stillwater Range, totaling approximately 567 hectares. In April 2020, Nevada Sunrise agreed to an accelerated ownership agreement with Global Energy Metals Corp. ("Global Energy Metals") (TSXV:GEMC) for the Lovelock cobalt project, whereby Global Energy Metals purchased an 85 percent interest in the property and Nevada Sunrise retained a 15 percent interest.
In January 2018, the company completed an initial geochemical rock sampling program and a reconnaissance geophysical survey at the Lovelock mine. Geochemical sampling revealed a sample with promising mineralization of cobalt at 1.81 percent, nickel at 3.05 percent and copper at grades of 0.65 percent. Other samples saw copper grades of 4.91 percent and 5.99 percent. The geophysical survey results detected chargeability features related to structure and possible mineralization to a depth of approximately 200 meters.
Nevada Sunrise and Global Energy Metals have a current exploration permit issued by the US Bureau of Land Management for exploration drilling to test this highly prospective asset.
Treasure Box Copper Project
The Treasure Box copper project consists of 56 unpatented lode claims over 453 hectares in the Stillwater Range near Lovelock, Nevada. The property hosts mine workings from limited copper production that occurred in the late 19th century into the early 20th century.
A historical diamond drill hole drilled at the Treasure Box in 1910 reportedly intersected 1.52 percent copper mineralization over 85 feet at surface. Additional drilling in 1976 returned 1.55 percent copper grades over 40 feet from a depth of 85 to 125 feet.
The Treasure Box claims are subject to the same terms of the Global Energy Metals option agreement for the Lovelock Cobalt Mine.
Nevada Water Rights
In January 2016, Nevada Sunrise announced an agreement for an option to purchase Permit 44411, water right in the Clayton Valley basin. The certificated water right allows for 1,770 acre/feet of water use for mining and milling per year. In 2017, the company obtained an additional grant for water rights from the State of Nevada totaling 80.09 acre/feet per year for mining and milling in the Lida Valley, located adjacent to the Clayton Valley in Esmeralda County.
Nevada Sunrise believes that its acquisitions of water rights is an important step for an exploration company searching for mineral deposits in the Clayton and Lida valleys. Without a source of water, mining and milling operations in Nevada are not possible.
Jackson Wash Lithium Project
Jackson Wash consists of 28 unpatented placer claims totaling approximately 227 hectares and is located in the Lida Valley. Nevada Sunrise owns a 100 percent interest in Jackson Wash.
The exploration target for Jackson Wash is a brine deposit at depth containing dissolved lithium. Past surveying revealed a layered sequence of unconsolidated, saturated alluvial sediments filling a deep basin beneath the valley floor. The next steps for the Jackson Wash lithium project include drilling and sampling the sediments and groundwater in the interpreted basin.
Gemini Lithium Project
The Gemini lithium project is located approximately 10 kilometers east of Lida, Nevada, and consists of 39 placer claims totaling 316 hectares. Nevada Sunrise Gold currently holds a 100 percent interest in the project.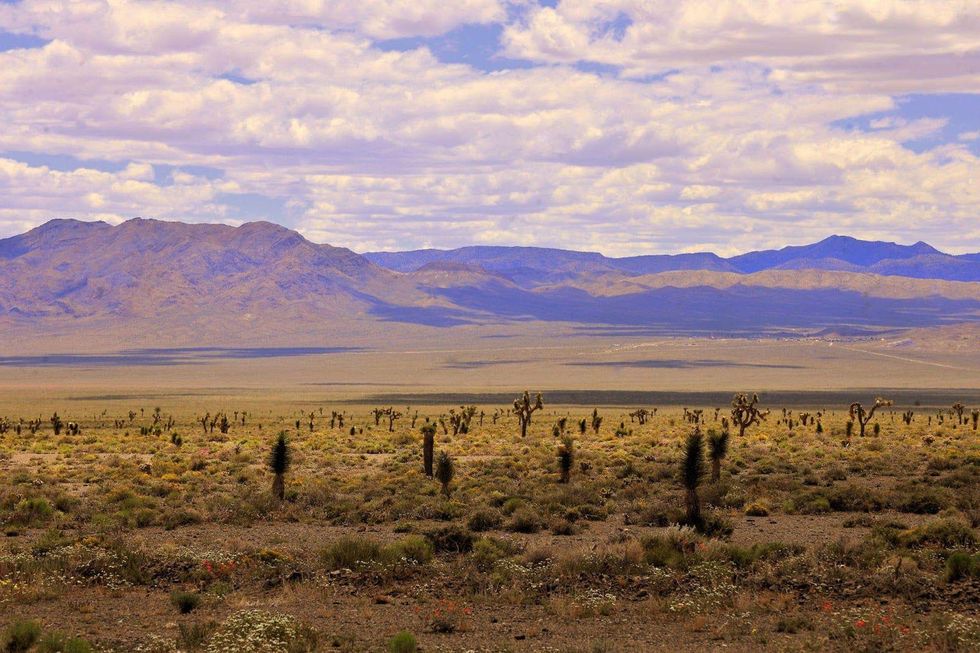 The exploration target for Gemini is a brine deposit at depth containing dissolved lithium. Detailed gravity survey results from 2013 indicated strong gravity lows within two faulted sub-basins approximately 7 kilometers apart and interpreted to be hundreds of meters deep. Likewise, the results from a 2016 TDEM survey interpret conductive brines at depth, located well below the non-conductive sediments at the surface.
Nevada Sunrise has a drilling permit to test for lithium brines at Gemini, good to June 2022.
Management Team
Warren W. Stanyer — President, CEO & Director
Warren Stanyer is a mineral exploration industry executive with over 24 years of Canadian public company administration experience. He previously served as an officer of Pioneer Metals Corporation, which Barrick Gold Corporation acquired in 2006, and as an officer of UEX Corporation until 2007. Stanyer was president, CEO and a director of Northern Continental Resources Inc. when Hathor Exploration acquired it in November 2009, and was an officer and director of Alpha Minerals, which Fission Uranium acquired in 2013. He is currently CEO andChairman of ALX Resources Corp. (TSXV: AL) and an officer and director of New Moon Minerals and Trailblazer Exploration, both private mineral exploration companies.
Jonathan Fung — CPA, CFO
Jonathan Fung provides accounting, financial reporting and regulatory compliance services to publicly listed and private companies as a financial reporting manager at ACM Management. He obtained his Bachelor of Commerce degree in accounting from the University of British Columbia in 2013. Jonathan articled at D&H Group LLP Chartered Professional Accountants, where he provided accounting, assurance and income tax services to publicly listed and private companies. After working in Assurance Services at Ernst & Young LLP, he joined ACM Management Inc. of Vancouver, BC, in 2019. Jonathan is a member of the Chartered Professional Accountants of British Columbia.
Christina Boddy — Corporate Secretary
Christina Boddy is a member of the Canadian Society of Corporate Secretaries and has acted as corporate secretary for many public companies in recent years, including Resinco Capital Partners, Teslin River Resources, Cue Resources and Prophecy Platinum. Ms. Boddy acts as a consultant to public and private companies through Rhodanthe Corporate Services, a BC-based private company.
Michael D. Sweatman — Director & Chairman
Michael Sweatman is a Chartered Professional Accountant and has operated MDS Management Ltd., a Vancouver-based management consulting company, since November 1992. He obtained his Bachelor of Arts degree in economics and commerce from Simon Fraser University, gained his CA designation in 1982 and is a CPA in British Columbia and the Yukon Territory. He has served as a director and officer of several public companies over the past 30 years and is currently a director Lithoquest Resources. Sweatman is also the chairman of the Nevada Sunrise Audit Committee.
Request an Investor Kit
EXCITING upcoming projects!
IN-DEPTH reliable insights!
SUCCESSFUL growth strategies!
VALUE-BASED content!
Nevada Sunrise Gold