This profile is part of an investor education campaign. The profile provides detailed information which was sourced and approved by Harvest One in order to help investors make better investment decisions. The Company's support of Investing News Network ensures we can continue to bring you unbiased, independent news and information.
Resource Investing News Featured Stock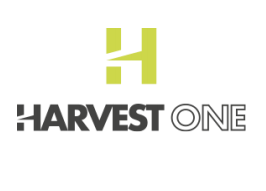 Harvest One – Developing a World Class Cannabis Company
Overview
Harvest One Cannabis Inc. (TSXV:HVST) is an early-entry global cannabis company servicing both the medical and recreational markets, in Canada and internationally, through two wholly-owned brands: United Greeneries and Satipharm.
United Greeneries is a Licensed Producer (LP) under the Access to Cannabis for Medical Purposes Regulations (ACMPR) with a highly experienced horticultural team. The company is building large-scale horticultural operations to meet the demand from both the medical market and that expected from the emerging Canadian recreational cannabis market. Harvest One recently raised $25 million in equity financing and $9 million will be used to finance Phase 1 production capacity expansion at United Greeneries' Duncan Facility.
Satipharm is a Swiss-based medical cannabis company specializing in oral delivery technologies and health products for international medical cannabis markets. The company's Gelpell® microgel capsule is the only known cannabis-based product on the market with a pharmaceutical grade Good Manufacturing Practices (GMP) designation.
Harvest One is well-positioned as an early-entry, growth-oriented company in the developing Canadian and international cannabis markets. In Canada, the company's United Greeneries division is one of only three dozen ACMPR LPs, of which less than one-third are publicly listed. A report on the Medical Marijuana Sector by Dundee Capital Markets notes, "Medical LPs represent the best way to play the Canadian marijuana space because commercial scale, regulated production will be necessary for the industry to grow to the point where both medical and recreational markets coexist and flourish."
Infographic: The Commercial Opportunity for Cannabis in Canada
Infographic: Why The Canadian System is Significant
Investment Highlights
Shareholders have significant exposure to both the medical and recreational cannabis markets, in Canada and globally, through two distinct brands:

United Greeneries, a ACMPR LP, is Harvest One's horticultural arm and recreational brand.
Satipharm, specializing in the development and manufacturing of cannabis-based health products, is Harvest One's medical and health brand.

Growth strategy includes expanding current production capacity and negotiating potential acquisitions.
The Duncan Facility: current production capacity of ~1,000 kg/year with experienced horticultural team and the potential to add 50,000 kg/year through 3-phase expansion plan.
Closed $25 million in equity financing on February 25; some of the proceeds will finance Phase 1 expansion to 8,500 kg/year by the end of 2017.
The Lucky Lake Facility: ACMPR late-stage applicant with ~12,000 kg/year potential production capacity.
Satipharm conducting significant European marketing campaign in 2017 for its cannabis-based Gelpell® microgel capsules; preparing for product imports to Canada and Australia.
United Greeneries: Positioned for Growth in the Recreational Markets
Low-cost, highly scalable production capacity targeting 8,500 kilograms per year by the end of 2017.
United Greeneries owns and operates two cannabis production facilities in Canada: the Duncan Facility on Vancouver Island in British Columbia; and the Lucky Lake Facility in Saskatchewan.
The Duncan Facility is a licensed medical cannabis producer with a current production capacity of 1,000 kilograms per year. The 16,000-square foot facility houses an automated high-tech growing system and a full in-house biochemical QA/QC Lab. United Greeneries was granted a Seed Import Permit in November 2016.
United Greeneries commenced production at Duncan in December 2016 with first harvest expected in March 2017. Negotiations are underway with several LPs concerning wholesale off-take agreements.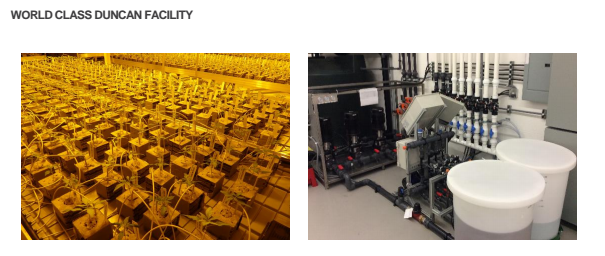 United Greeneries is planning a $51.5 million three-phase expansion at Duncan with the potential to increase production capacity to more than 50,000 kilograms per year. With a target operating cost of $1.80/g, the expansion is expected to result in significant high-margin cash flow. For a projected cost of $9 million, Phase 1 expansion at Duncan will raise the facility's production capacity to approximately 8,500 kilograms per year. The company anticipates this first phase of expansion to be completed by the end of 2017.
United Greeneries' Lucky Lake Facility is currently in the security clearance stage of the ACMPR licensing application process. Located in Lucky Lake, Saskatchewan, the modern 62,000-square foot agricultural facility sits on over 18 acres of land and has a potential production capacity of 12,000 kilograms per year.
Satipharm: Cannabis-based Health Products for Global Markets
Developing cutting-edge technology and pharmaceutical-grade cannabis products for the medical and health-based cannabis markets.
Satipharm believes commercialization of its signature Gelpell® technology for cannabinoid products will transform the company into a global leader in the medical and health-based cannabis industry. Production of 10mg and 50mg Gelpell® microgel capsules began in May 2015. In 2017, Satipharm's marketing campaign is focused on near-term growth and driving sales first in Germany and Poland with entry into additional European Union countries to follow. The company is concurrently preparing to import its products into Canada and Australia.
Satipharm is dedicated to growing its portfolio of delivery technology IP with further expansion plans targeting introduction of other formulations including THC.
Market Outlook for Canadian Medical and Recreational Cannabis Sectors
Forecast annual sales of combined markets expected to reach between $8 billion to $9 billion per year by 2024.
The Canadian market for medical cannabis is growing exponentially with an 1,544-percent increase in Canadians registered under the ACMPR from mid-2014 to a total of 130,000 as of December 31, 2016, reports The Canadian Press. Industry analysts are forecasting annual sales of medical cannabis to reach an estimated $3.0 billion by 2024.
However, the biggest driver of stock prices for Canadian cannabis LPs is the expected legalization of marijuana for recreational use by Prime Minister Justin Trudeau's Liberal government.
In December 2016, the Canadian government-formed Task Force on Cannabis Legalization and Regulation published its final report, providing guidance on the design of a new regulatory framework to manage the use of cannabis for recreational purposes. Trudeau is set to table legislation to legalize recreational marijuana in Parliament in the spring of 2017 with a potential start to recreational sales in the first half of 2018.
Further share value is expected to be driven by a looming supply shortage as current LP production capacity is a mere fraction of expected 2024 demand levels.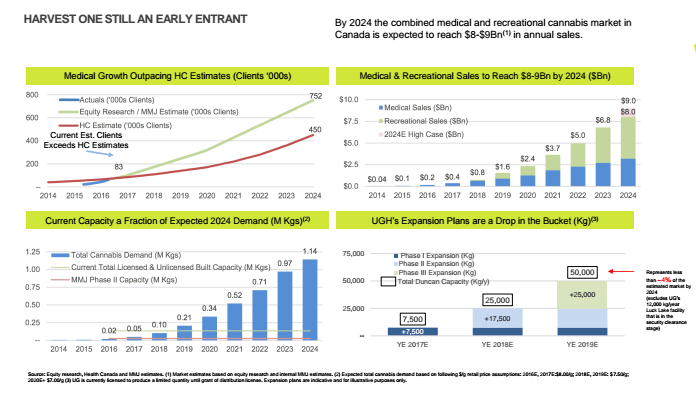 Anticipated Catalysts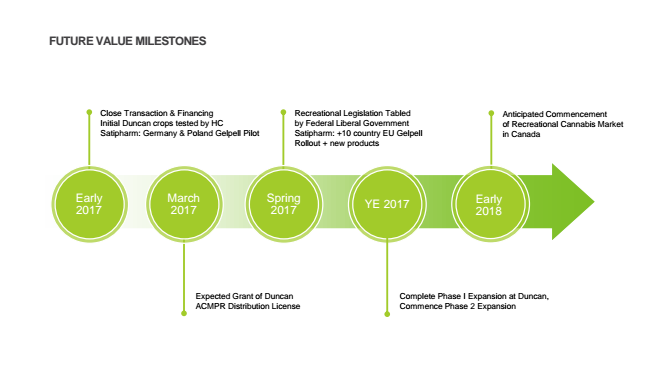 Management
Andreas Gedeon Dipl.- Paed—CEO and Managing Director
Andreas Gedeon, a former Officer in the German Navy, is an experienced entrepreneur and businessman with proven expertise in largescale and HR intensive projects. His previous areas of business include media production and commercial construction. As the founder of United Greeneries and Satipharm, Gedeon became Managing Director of MMJ Phytotech at time of the merger with Phytotech Therapeutics in July 2015. He currently oversees the global expansion strategy of the MMJ group.
Kwong Choo CPA, CGA — CFO
Kwong Choo has over 15 years of experience in senior financial roles and public company reporting experience. He previously served as CFO with Russell Breweries Inc. (2013 – 2016), a TSX-V listed manufacturing company and CFO and Vice-president of finance and administration with Wex Pharmaceuticals Inc. (2007 – 2011), a TSX-listed biotechnology company.
Daniela Vaschi MA—Chief of Staff and CEO of UGO
Daniela Vaschi is an Organizational Psychologist from the European Union with more than ten years of multidisciplinary experience, including over 6 years at the corporate level within global operations. She has a successful background in developing business structures from ground zero, as well as rebuilding infrastructure after mergers and acquisitions, downsizing and turnarounds. Her past work experience includes a track record of leading complex improvement initiatives in the automotive industry. She is an active member of the International Organization Development Association, performing an ongoing meta-analytic research on Emotional Intelligence.
Catherine Harvey BSc, MBL — CEO of Satipharm
Catherine Harvey is a highly experienced pharmaceutical industry executive, with an extensive corporate background, having worked for multiple pharmaceutical organizations both domestically and overseas. Most recently, she held executive leadership positions including Director of Business Development and Corporate Affairs at Mundipharma Pty Limited and Business Development Manager at Norwegian Pharmaceutical company, Nycomed.
Stanislav Sologubov PhD — Chief Marketing Officer
Stanislav Sologubov is an international sales and marketing executive with more than 15 years' experience in top global pharmaceutical and consumer goods companies including Johnson & Johnson, Bausch + Lomb and British American Tobacco. He has a wide range of experience in building and expanding international businesses, growing sales and achieving market leadership in more than 50 countries. He holds a PhD in Economics from the State Technical University of Russia and also studied in the top international business schools like IMD, Switzerland and Open University, UK.
Peter Wall LLB, BComm, MAppFin, Ffin —Director
Peter Wall is a corporate lawyer based in Perth, Western Australia and is a Partner at one of Australia's leading corporate and commercial law firms. He was a founding director and shareholder in Phytotech Medical Limited, the first medical cannabis company to list on the Australian Securities Exchange, which subsequently was renamed "MMJ Phytotech Ltd" after a merger with MMJ Biosciences Inc.
Jason Bednar B.Comm, CA —Director
Jason Bednar is a Chartered Accountant with more than 18 years of direct professional experience in the financial and regulatory management of companies listed on the TSX, TSX-V, American Stock Exchange and ASX.
Anne Chopra B.Comm, LLB —Director
Anne Chopra has practiced corporate, commercial and securities law with private regional law firms in British Columbia since February 1997. She holds a B. Comm. degree and J. D. from the B. University of Alberta, and a Masters of Industrial Relations from Queen's University.
Will Stewart B.A. (Hons) —Director
Will Stewart, as a Managing Principal at Navigator and founding Principal at Ensight, has earned the trust and respect of leaders in corporations, government and not-for-profit organizations for his expertise as a senior strategic public affairs advisor.