X1 Entertainment Group
CSE:XONE
Diversified Gaming and Media Portfolio Company
​​​Company Highlights
X1 Entertainment Group Inc. (X1) is a media and gaming company with a portfolio of diversified assets targeting different aspects of the video game and creator economy industries.
The company plans to continually increase revenue through mergers & acquisitions, organic growth and increased synergy between its assets.
A strong corporate management team leads the company with experience in corporate management, finance, and media management.
X1 has completed the acquisitions of Tyrus LLC, ShiftRLE and Octane.GG. These acquisitions expand X1's portfolio as diversified gaming and media company
Overview
Esports has quickly grown from a niche market to a mainstream phenomenon. The term "esports" refers to the competitive video gaming industry in which individuals or teams will compete against each other. Some of these competitions are remote, while others are in-person in massive venues filled with professional gamers. Surprisingly, major esports competitions have earned more viewership than many traditional sports, catapulting the market into a US$11 billion industry. Significant gaming and internet media companies, including Apple (NASDAQ:AAPL), Activision-Blizzard (NASDAQ:ATVI), and even Netflix (NASDAQ:NFLX), have since entered this emerging market, recognizing its great potential.
Industry experts generally agree that esports, as a stand-alone business, just doesn't work. Most esports companies have begun diversifying their offerings to monetize this new phenomenon further. The new dominant view is that esports is more of a customer acquisition journey for other assets. As a result, companies with a robust esports-related portfolio are setting themselves up for substantial growth as the industry continues to explode.
X1 Entertainment Group Inc. (CSE:XONE, OTCQB: XOEEF) is a gaming and media company with a diversified portfolio of assets that includes companies in media, network and agency services. The company plans to continue to increase revenue through mergers and acquisitions, targeting cash-flow-positive companies. Additionally, X1 will continue to build upon its existing portfolio with organic growth and accretive M&A.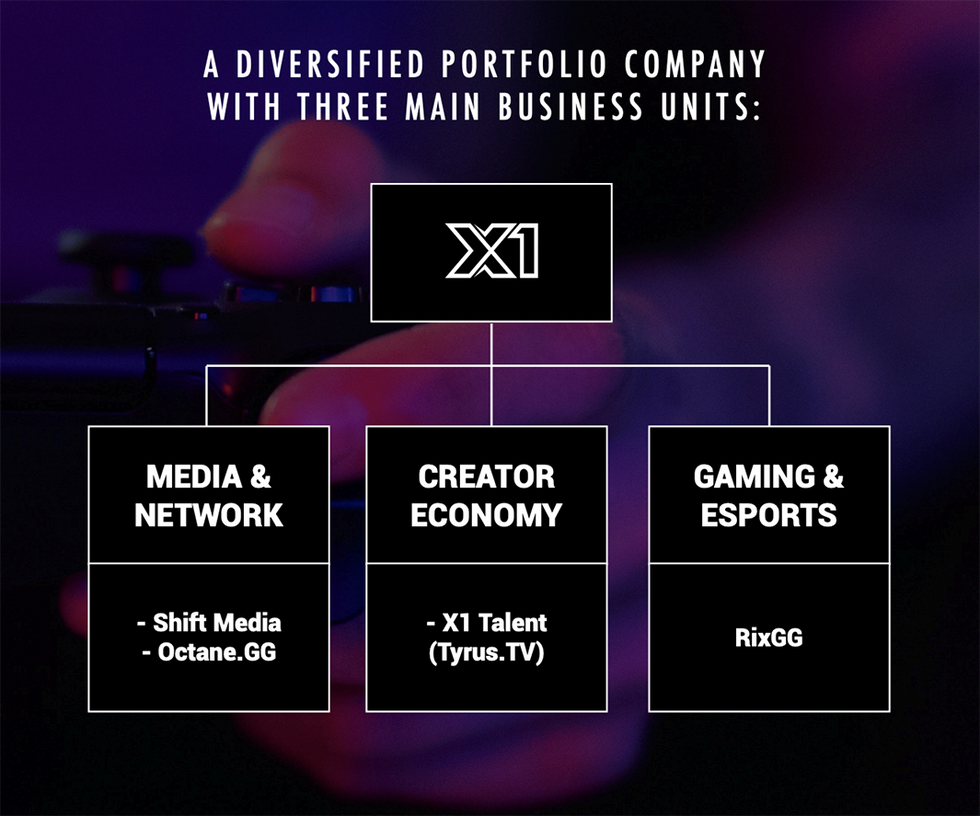 The company began by acquiring UK-based competitive esports organization RixGG. RixGG fields teams in "League of Legends: Wild Rift" and "Valorant," two popular games in the esports world. RixGG also produces content, sells merchandise, and is a lifestyle brand.
In 2022, X1 purchased Tyrus.TV, also currently known as X1 Talent - a creator economy agency with a subscription-based revenue model. X1 Talent oversees the social media distribution (Tik Tok, Twitter, YouTube, Twitch, Instagram) for many of the world's top gaming and entertainment talents. Notable recent brand campaigns engaged with X1 Talent include Google's YouTube, Snapchat, RuffSenpai, a semiconductor company, AMD, and Comcast's Xfinity.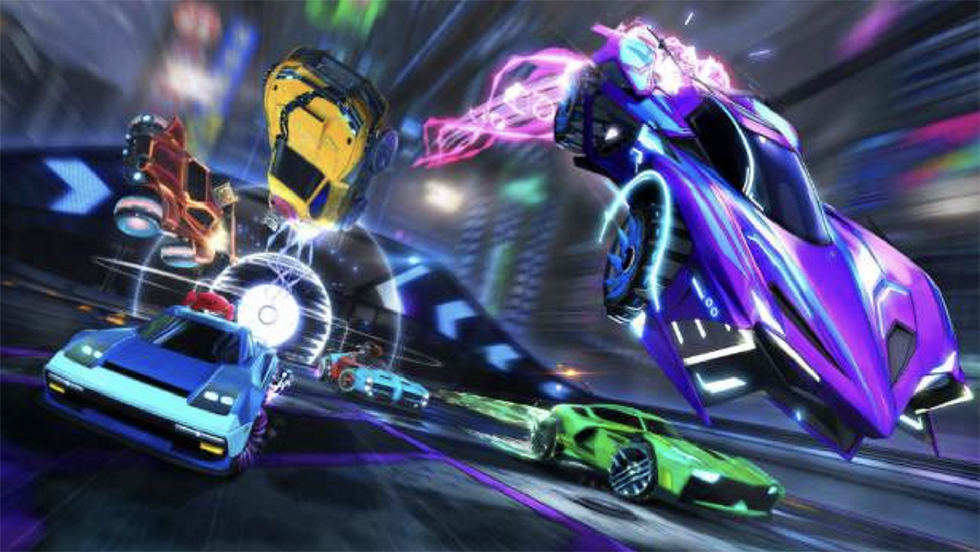 X1 also acquired Shift RLE, a news portal for the wildly popular game "Rocket League." The game averages 6 million daily players. Shift RLE is developing into the primary destination for Rocket League news and related fantasy sports, becoming the "ESPN" of Rocket League. The company further acquired the assets of Rocket League community Octane.GG, a leading Rocket League Esports statistics platform providing in-depth match statistics across the top events in the space.
X1 is led by a management team with diverse backgrounds in entrepreneurship, corporate management and finance. Mark Elfenbein, CEO, has presided over five publicly traded companies, bringing his corporate management experience to X1. Latika Prasad has served on the management board of several publicly traded companies over her 30-year career. Bill O'Hara brings experience in capital markets and equity research. Additional experts in finance and media management round out the team.
Company Highlights
X1 Entertainment Group Inc. (X1) is a media and gaming company with a portfolio of diversified assets targeting different aspects of the video game and creator economy industries.
The company plans to continually increase revenue through mergers & acquisitions, organic growth and increased synergy between its assets.
A strong corporate management team leads the company with experience in corporate management, finance, and media management.
X1 has completed the acquisitions of Tyrus LLC, ShiftRLE and Octane.GG. These acquisitions expand X1's portfolio as diversified gaming and media company
Get access to more exclusive Gaming Investing Stock profiles here
Investing News Network websites or approved third-party tools use cookies. Please refer to the cookie policy for collected data, privacy and GDPR compliance. By continuing to browse the site, you agree to our use of cookies.