By Dave Brown – Exclusive to Resource Investing News Over the weekend, several European leaders pledged to protect the continent's financial institutions from the cascading global economic maelstrom. At an emergency meeting in Paris, leaders from the United Kingdom, Germany, France and Italy agreed that European governments would provide support to prevent any bank from … Continued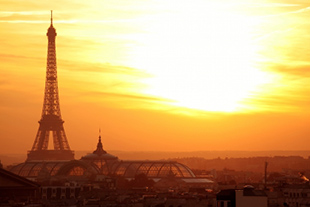 By Dave Brown – Exclusive to Resource Investing News
Over the weekend, several European leaders pledged to protect the continent's financial institutions from the cascading global economic maelstrom.
At an emergency meeting in Paris, leaders from the United Kingdom, Germany, France and Italy agreed that European governments would provide support to prevent any bank from failing, in contrast to the U.S. where Lehman Brothers was allowed to file for bankruptcy. On Sunday, the Belgian and Luxembourg governments were diligently working to save Fortis SA; concurrently the German government was planning a bailout strategy for Hypo Real Estate Holding AG, which was struggling after private lenders backed out of a preceding USD $48 billion rescue plan.
In the United States, George Bush signed into law one of the largest government interventions in the nation's economy, effectively passing a revised version of the bill which had previously been rejected by Congress. Many observers are expecting the U.S. Treasury Department to move quickly to start buying distressed assets from struggling financial institutions, although the impacts might not be felt for some time.
There are still some details which have yet to be determined, however as Adam Posen, deputy director of the Peterson Institute for International Economics in Washington stated, "the issue is stopping the panic. The plan's not perfect, but it's certainly better than doing nothing. Now Treasury has to be very aggressive about purchasing a wide range of assets very quickly."
The Week ahead
Several news events scheduled for next week, which will be of particular interest for resource investors include: Tuesday – consumer credit change, Wednesday – pending home sales index and the EIA petroleum status report, Thursday – jobless claims, and the Bank of England interest rate announcement. Friday features the release of the international trade balance and the U.S. Treasury balance, which indicates a monthly account of the surplus or deficit of the federal government. Financial market reactions have frequently been sensitive as growing deficits equate to a larger supply of Treasury securities and lower prices, which will flow across to other interest rate-bearing securities and create a higher and more bearish interest-rate environment for equities.
Tungsten: International cooperation
A Japanese company, Marubeni Corp is investigating prospects of collaborating with a Russian firm, Wolfram Co. to resume production at the Tyrnyauz Tungsten and Molybdenum Mining and Concentrating Plant. As a result of unprofitable supply and demand fundamentals, the plant has remained closed since earlier in the decade. The recent return of more profitable tungsten prices, have compelled the company to re-evaluate the project, with Marubeni as a prospective financer. Marubeni executives are currently performing their due diligence on the project and in order to restore production, it would take between 36 and 42 months at the cost of about US$120 million. Japan is in dire need of a stable tungsten supply as they are among the world's largest users of tungsten.
The Tyrnyauz plant is located in the Russian republic of Kabardino-Balkaria in the Caucasus Mountains. The republic's government owns the majority of the project and Wolfram Co, a Moscow-based company owned by businessman Mikhail Gorbachev, has a 25 per cent share. Last year, Russia lifted an import duty on tungsten ore and concentrate, in a decision permitting Wolfram to obtain more raw materials from abroad. Russia has an estimated 14 per cent share of world tungsten reserves and Japan would strongly benefit from a stable tungsten supply as they are among the world's largest users of tungsten.
Silver: Market manipulation
At the most recent Sixth Annual Silver Summit in Coeur d'Alene, Idaho, investors, mining executives, and industry analysts met to discuss the silver industry. Some analysts are espousing a theory that a co-conspiring group consisting of the US Treasury, The Federal Reserve, and institutional investors, including Goldman Sachs and JP Morgan Chase are cooperating at some level to manipulate precious metal prices in order to contain fear, control interest rates, and maintain a semblance of strength in the US dollar and the economy. The argument is supported by an observation, by John Embry that the dramatic plunge in silver prices, synchronized with the challenging economic environment are proof of an aggressive collaboration by western central banks to manipulate prices to defend the fiat currency system and discourage investment in alternatives like gold and silver.