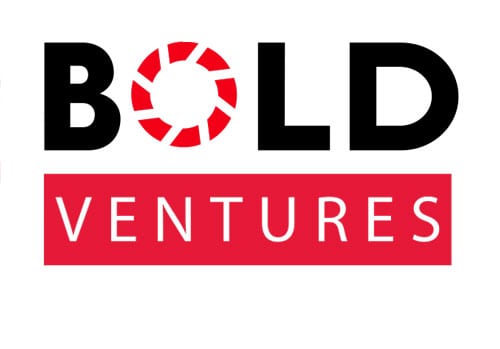 Bold Ventures
Advancing Gold and Base Metals Projects in Ontario
Overview
Bold Ventures (TSXV:BOL) is a resource development company focused on advancing precious and base metals projects in Ontario, Canada. These include three gold projects located in Northwestern Ontario and several claim groups in the James Bay Lowlands of northern Ontario dubbed the "Ring of Fire".
Bold Ventures is currently earning a 100% interest in the Farwell Gold and Base Metals Project, the Wilcorp Gold Project and a 50% interest in the Traxxin Gold project. The Ring of Fire Project includes multiple claim groups owned 100% by Bold Ventures subject to an earn-in option agreement with a subsidiary of Dundee Corporation.
Additionally, Bold Ventures has vested a 10 percent carried interest in the Black Horse Chromite Resource and a 40 percent working interest in "all other metals" within the Koper Lake Project. The Company has the option to acquire an additional 10 percent carried interest in the Chromite and another 40 percent working interest in "all other metals" located at the Koper Lake project. The Koper Lake Project, chromite resource named The Black Horse Chromite Project has a NI 43-101 qualified, Inferred Resource of 85.9 million tonnes at 34.5 percent Cr2O3 using a cutoff grade of 20 percent Cr2O3.
Bold Ventures' projects are all located in the stable mining jurisdiction of Ontario, Canada. According to the 2019 Fraser Institute Survey of Mining Companies, Ontario ranked as the second most-friendly province in Canada when it comes to mining exploration, development and permitting.
Bold Ventures' flagship Farwell property is home to excellent infrastructure, including road access via Trans-Canada Highway 17. The property is home to Volcanogenic Massive Sulphide (VMS) mineralization including anomalous amounts showings of copper, zinc, lead and gold. The Traxxin project, which is owned together with the Lac des Milles Lacs First Nation (LdMLFN), is similarly accessible via Trans-Canada Highway 11.
The Bold Ventures team is comprised of experienced resource explorers and geologists who are determined to make the next significant resource discovery in Canada. The company's main focus is to advance its projects to the drilling stage on the most optimal path possible. Bold Ventures systematically explores its properties using cutting edge technology to discover economic mineral deposits.
*The technical information found within this profile document has been reviewed and approved by Gerald D. White, B.Sc., P.Geo., a qualified person (QP) for the purposes of NI 43-101.
Bold Ventures' Company Highlights
Bold Ventures team features technical advisors and experts with over 175 years of combined experience, including Canadian Mining Hall of Fame inductee Mac Watson
Portfolio of polymetallic projects provides Bold Ventures with diverse exposure to a number of commodities including gold, silver, copper, lead, zinc and chromite
Interpretation of exploration surveys conducted on the Farwell property have revealed three target areas, the Tundra Gold Horizon, the Koala Gold Area and the Farwell Sulphide Zone
2016 Traxxin Gold discovery and 2017/18 diamond drilling outlined significant gold mineralization and was acquired in a joint venture with a local First Nation
Social licence is a high priority with Bold Ventures management.
Ontario ranked 2nd-most friendly province in Canada according to the 2019 Fraser Institute Survey of Mining Companies Bold Ventures' Farwell Project