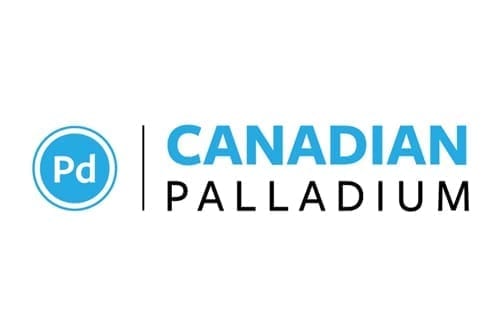 Canadian Palladium
Ethically-Sourced Cobalt for Europe's Rapidly-Growing EV Market
Overview
Canadian Palladium Resources Inc. (CSE:BULL,FWB:DCR1,OTC:DCNNF) is an exploration company focused on the acquisition and development of palladium, copper and cobalt assets. Both metals are critical to the vehicle industry. Presently, there is an acute shortage of palladium, which is used for catalytic converters in today's stringent emission control environment. Additionally, cobalt is a critical element in the ever-growing electric vehicle (EV) industry, most notably in EV batteries and associated charging stations.
Canadian Palladium's East Bull palladium property is comprised of 992 hectares located in northern Ontario, approximately 90 kilometers west of Sudbury, Ontario. The property benefits from previous drilling, surface trenching and geophysics. The property hosts a 2019 NI 43-101 compliant resource estimate that outlines an inferred resource of 11.1 million tonnes of mineralized material grading 1.46 g/t palladium equivalent.
Canadian Palladium's Company Highlights
Providing an ethically-sourced option for cobalt end-users.
Canadian Palladium has acquired two properties near Sudbury, Ontario that are prospective for palladium.
Extensive exploration history at Tisova property.
Tisova property is strategically located within 150 kilometers of several EV battery plants.
Reportedly produced 560,000 tonnes of copper mineralization between 1959 and 1973.
Led by a strong and experienced management team, advisory board and board of directors.