Isodiol International Inc. Provides Sponsorship At The US Autism & Asperger Association Conference
Aug. 28, 2017 07:39AM PST
Cannabis Investing News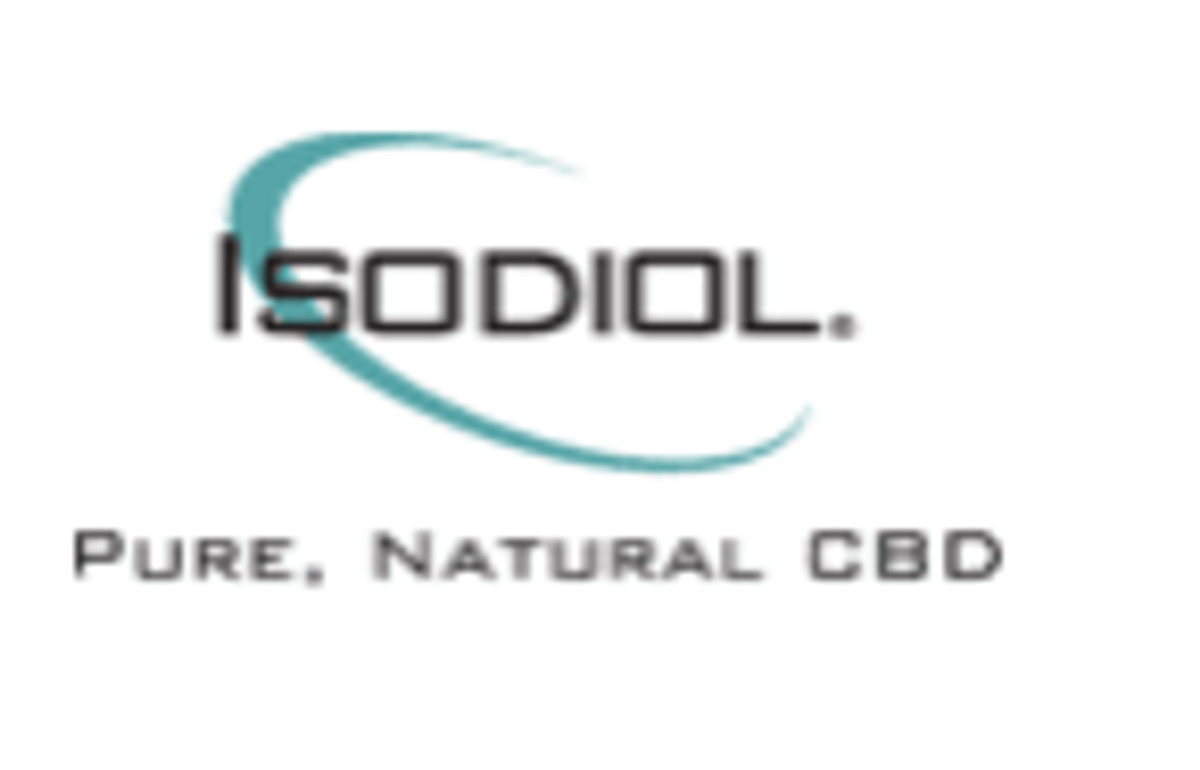 Isodiol International Inc. (CSE:ISOL) (OTC: LAGBF) (FSE: LB6A.F) (the "Company" or "Isodiol") a global cannabis innovator, specializing in the development of pharmaceutical and consumer products, announces it proudly exhibited at the US Autism & Asperger Association (USAAA) (http://usautism.org/conferences/schedule.html) conference this past weekend in Portland, Oregon and sponsored Dr. Ronald Aung-Din to educate attendees on the potential of …
Isodiol International Inc. (CSE:ISOL) (OTC: LAGBF) (FSE: LB6A.F) (the "Company" or "Isodiol") a global cannabis innovator, specializing in the development of pharmaceutical and consumer products, announces it proudly exhibited at the US Autism & Asperger Association (USAAA) (http://usautism.org/conferences/schedule.html) conference this past weekend in Portland, Oregon and sponsored Dr. Ronald Aung-Din to educate attendees on the potential of treating Autism with Cannabinoids.
The USAAA is a 501(c)(3) nonprofit organization for Autism and Asperger education, support, and solutions with a mission to Provide the Opportunity for everyone living with Autism, Asperger Syndrome and other related disorders to achieve their fullest potential, by enriching the Autism and Asperger community with education, training, accessible resources, and partnerships with local and national projects.
Isodiol's flagship technology, Isoderm, was also featured at this year's annual conference and Dr. Aung-Din educated the attendees on this cannabinoid therapy breakthrough.
Key Highlights of Isoderm Direct Effect Technology:
Novel, proprietary delivery of cannabinoids using direct nerve connections of skin to central nervous system (CNS), without blood flow requirements and restrictions of blood-brain barrier
Therapeutic benefits as cannabinoid receptors in skin free nerve-endings are activated by topical applications at strategic locations
Therapeutic benefits observed in less than 10-15 minutes without systemic side effects or drug interactions
Clinically observed to benefit a wide range of neurologic, psychiatric, and pain conditions; including: spasticity, muscle spasms, tremor, headache, neuropathies and neuropathic pain, seizures, anxiety, attentional and focus problems, cognitive blunting, social isolation, impulsivity, agitation, insomnia, fibromyalgia symptoms, nervous tics, and others
Currently being prescribed in Brazil as medication to treat Parkinson, Lupus and Epilepsy
Patents filed with USPTO and foreign patent offices; seven separate patents granted related to Direct Effects Therapy
Marcos Agramont, CEO of Isodiol International Inc. stated, "We are very proud to have been a part of this event and we will continue to support organizations such as these who are at the forefront of this movement. Our flagship product, Isoderm, is getting tremendous traction in Brazil and will be introduced in additional countries in the coming months."
The company is also proud to be the Platinum sponsor of the Investorshub International Cannabis Conference (www.mjac2017.com) in Los Angeles on September 1st and 2nd.  The company is looking forward to the opportunity to connect with current and future investors.
About Isodiol International Inc.
Isodiol International Inc. (https://isodiol.com/investors/) is the market leader in pharmaceutical and nutraceutical grade phytochemical compounds and the industry leader in the manufacturing and development of phytoceutical consumer products.
Isodiol is the pioneer of many firsts for the cannabis industry including commercialization of a 99%+ pure pharmaceutical grade cannabinoid crystalline isolate derived from exempt parts of the hemp plant, micro-encapsulations, and nanotechnology for the highest quality consumable and topical skin care products.
Isodiol's growth strategy includes the development of over-the-counter and pharmaceutical drugs, expanding its phytoceutical portfolio and will aggressively continue International expansion into Latin America, Asia and Europe.
ON BEHALF OF THE BOARD
"Marcos Agramont" CEO & Director
COMPANY MEDIA:
www.isodiol.com
Isodiol.com
CBDnaturals.com
Iso-sport.com
CBDskincream.com
Potocoffee.coffee
ir@isodiol.com
Join Us On Face Book: https://www.facebook.com/Isodiol/
Twitter: @isodiol
Forward-Looking Information:
Forward-Looking Information: This news release contains "forward-looking information" within the meaning of applicable securities laws relating to statements regarding the Company's business, products and future the Company's business, its product offerings and plans for sales and marketing. Although the Company believes that the expectations reflected in the forward looking information are reasonable, there can be no assurance that such expectations will prove to be correct. Readers are cautioned to not place undue reliance on forward-looking information. Such forward looking statements are subject to risks and uncertainties that may cause actual results, performance and developments to differ materially from those contemplated by these statements depending on, among other things, the risks that the Company's products and plan will vary from those stated in this news release and the Company may not be able to carry out its business plans as expected. Except as required by law, the Company expressly disclaims any obligation, and does not intend, to update any forward looking statements or forward-looking information in this news release. Although the Company believes that the expectations reflected in the forward looking information are reasonable, there can be no assurance that such expectations will prove to be correct and makes no reference to profitability based on sales reported. The statements in this news release are made as of the date of this release.
The CSE has not reviewed, approved or disapproved the content of this press release.
Source: isodiol.com
Investing News Network websites or approved third-party tools use cookies. Please refer to the cookie policy for collected data, privacy and GDPR compliance. By continuing to browse the site, you agree to our use of cookies.