Overview
Gold has historically been considered an inflation-resistant investment that is a reliable addition to any investor's portfolio. Even though the price of gold can experience drastic changes similar to a stock or bond, gold typically exhibits an overall consistent price increase when viewing it as a long-term investment.
While many investors may look for companies with new exploration projects, past-producing gold mines often offer some of the best exposure to gold. Companies that redevelop past-producing mines have a quicker path to production by leveraging existing infrastructure, workforce and historical data. Combined with the right management team, this provides ideal conditions for a successful mining venture.
Satori Resources (TSXV:BUD) is one such company. Its flagship project is the 100 percent owned Tartan Lake Gold project near Flin Flon, Manitoba. The past-producing Tartan Lake Gold Mine was operational from 1986 to 1989 but was shut down when the price of gold fell below $400 per ounce in 1989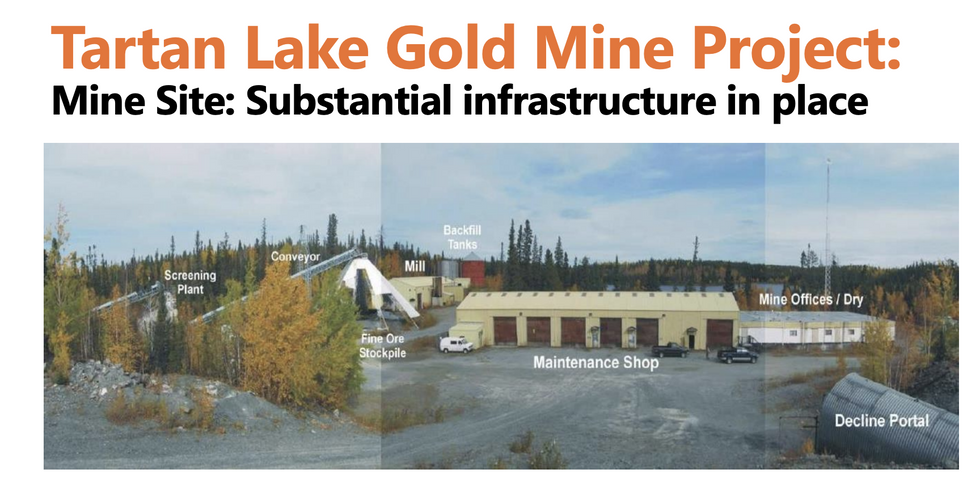 The Flin Flon Snow Lake Greenstone Belt, home of the Tartan Lake Gold project, is considered one of the largest and most prolific greenstone belts in the world. Greenstone belts are unique geologic features that can contain numerous minerals, such as copper, silver and zinc. More importantly, there is a strong presence of gold deposits in greenstone belts. The Tartan Lake Gold project contains 20 mineral claims across 2,670 hectares, and produced 47,000 oz of gold from 1987 to 1989.
In an interview with INN, Satori Resources CEO Jennifer Boyle shared that the company has a dual-track strategy to advance the Tartan Lake Gold project. This strategy includes a primary focus of resource expansion (exploration) while simultaneously evaluating putting the mine back into production.
Satori Resources has a strong
management team
with the experience required to help nurture this promising project. Jennifer Boyle, the President and CEO, brings decades of experience as a mining executive who has a successful history of co-founding and re-organizing mineral companies. Peter Shippen, Chairman, has 20 years of experience as an investor in capital markets and brings his financial expertise to the company. Wes Hanson is the lead Technical Director who worked underground at the Tartan Lake Gold project as chief geologist during the time that the mine was in production (1986 to 1989). Wes brings a wealth of historic information and directs the technical activities at the Tartan Lake Gold project. Doug Flegg, Director, brings 30 years of mining and finance experience, along with a technical background in geology. Jeffrey Kilborn, director, is a seasoned finance executive.
Company Highlights
Satori's July 2021 drilling campaign extended the Main Zone over 200 metres down plunge, evidencing that mineralization remains open at depth, along plunge.
The grade and thickness of the mineralization in certain holes drilled in the summer of 2021 are not only consistent with the historical drill results but are also comparable with results currently being reported at some of Canada's most exciting gold discoveries in Red Lake and Newfoundland.
Satori drilled longest and highest grade interval at the South Zone, averaging 9.59 g/t Au over 11.75 metres, and Main Zone returned 9.73 g/t Au over 4.15 metres.
For the first time in decades this project is benefitting from a new team applying modern day techniques in a robust gold environment. The entire project area has been overlooked for decades and is sparsely-drilled.
During fall 2021 ground reconnaissance program investigating remote showings, the low water levels exposed significant outcrop along the shoreline of Batters Lake, exposing extensive zones of shearing with favourable quartz-carbonate-tourmaline veining and sulphide mineralization similar to what is observed at the Main and South Zones.
Satori Resources holds a 100 percent interest in the Tartan Lake Gold project (subject to a 2% NSR interest with a buy-back right) which includes a 450 mt/day processing plant.
The Tartan Lake Gold project sits upon one of the largest greenstone belts on the planet, a geologic feature that is known for containing gold
The project has existing infrastructure that will reduce the time and resources required to become operational
Previous operations in the Tartan Lake Gold Mine produced 47,000 ounces of gold between 1987 and 1989
Satori Resources is operated by a strong management team
Key Project
The Tartan Lake Gold Mine
The Tartan Lake Gold Mine covers 2,670 hectares and includes past-producing mines that have historically produced approximately 47,000 ounces of gold from 250,000 tonnes of ore. It is important to note that the previous mines did not shut down due to resource exhaustion, but due to the price of gold dropping below US$400/oz in 1989, which destroyed the profitability of the operation. The project area, while still rich in resources and containing over 20 mineral claims, has been overlooked until now.
The updated resource estimate for the Tartan Lake deposit released in 2017 stated an Indicated resource of 1,180,000 tonnes containing 240,000 ounces gold at 6.32 g/t and an Inferred resource of 240,000 tonnes containing 37,000 ounces gold at 4.89 g/t. making this an promising project.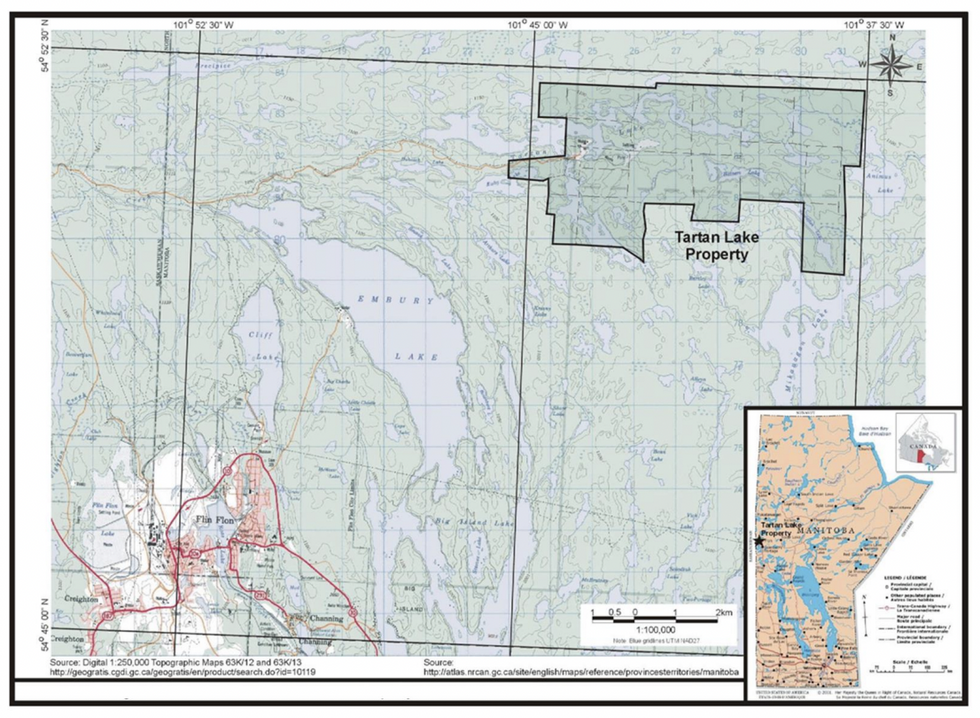 The project has an existing 450 mt/day processing plant along with a decline that provides access to developed mining blocks. Satori Resources can leverage the existing infrastructure to achieve quicker production timelines. The project already contains a 450 TPD mill complex (refurbishment required), a 2,100-meter ramp, and a vent raised from the surface down to level 260. Additionally, the project area has intact and operational hydropower, full road access and an exploration database.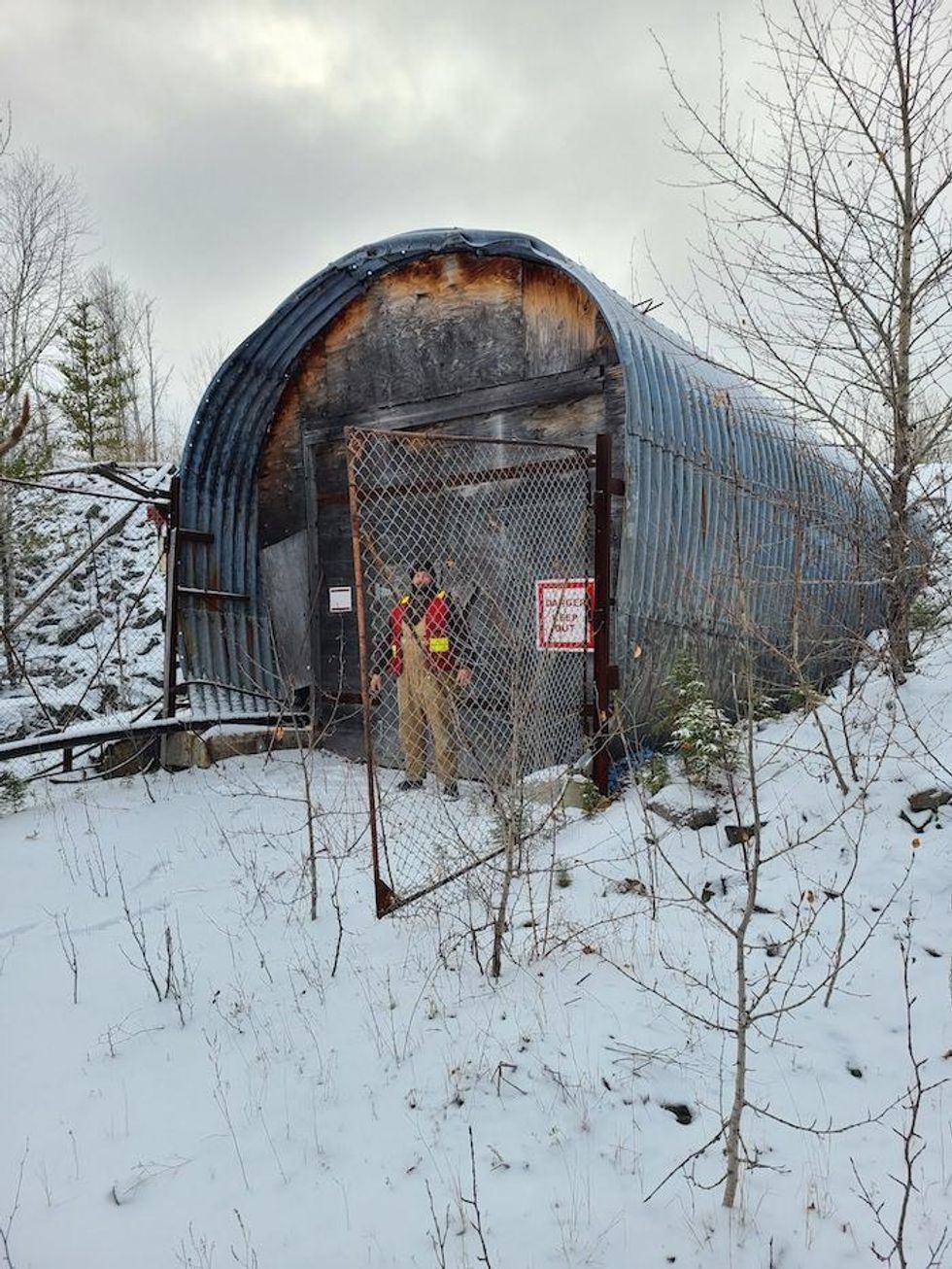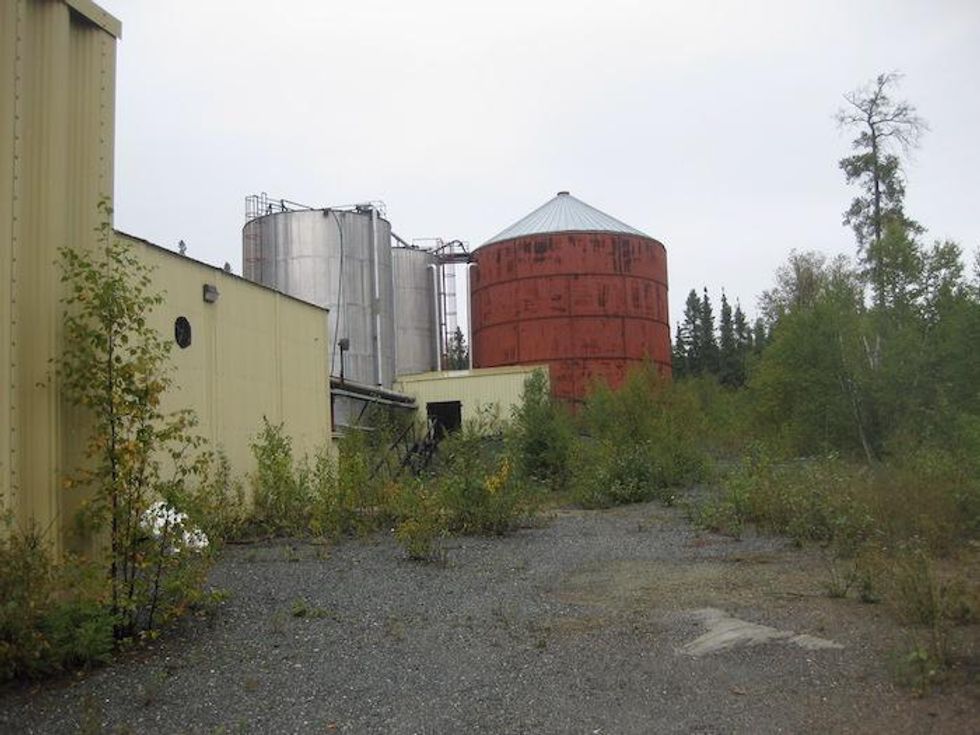 Satori Resources' dual-track strategy includes resource expansion and mine development evaluation. Satori Resources has expanded the main zone by 200 meters, a significant step in the company's roadmap. CEO Jennifer Boyle shared, "The Phase 1 results clearly demonstrate that the Main Zone continues to depth and offers an immediate opportunity to increase the mineral resources at Tartan Lake with additional drilling."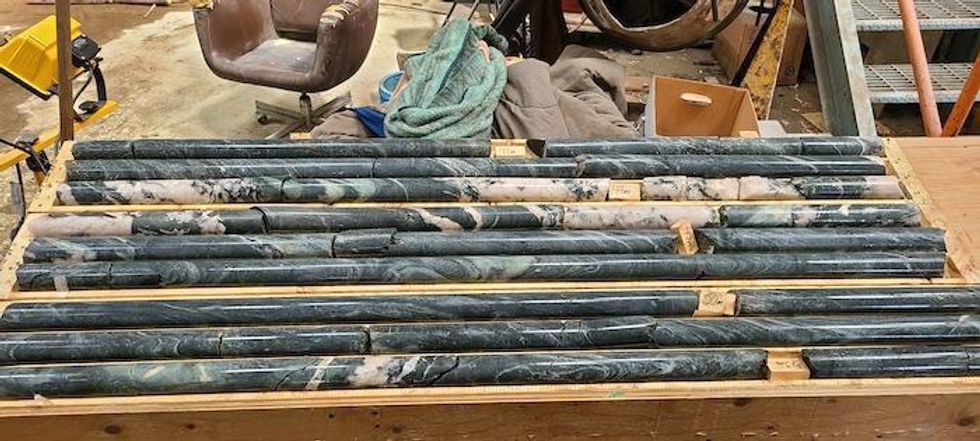 Much of the project's area has remained unexplored or underexplored, providing investor upside on its discovery potential.
Management Team
Peter Shippen - Chairman
Peter Shippen is an entrepreneur, investor and capital markets professional with 20 years of experience. Peter Shippen is the Chief Executive Officer of Britannia Life Sciences Inc., an international product development platform integrating services to companies launching products in the cosmetics, food and wellness industries. Peter was formerly senior executive at Purpose Investments, following Purpose's acquisitions of Redwood Asset Management. Peter was President and CEO of Redwood until its amalgamation with Purpose in March 2018. Prior to founding Ark Fund Management in 2007, Peter worked in investment research roles at BMO Nesbitt Burns and TD Waterhouse Canada Inc.
Peter Shippen holds a CFA designation, a CAIA designation and earned BA, Economics from Wilfrid Laurier University.
Jennifer Boyle - President and CEO
Jennifer Boyle is a Director and Founder, and former Executive Chair of Satori. Jennifer sat as a member of the board of directors of Carlisle Goldfields Limited (TSX:CGJ) before it was acquired by Alamos Gold Inc. in January 2016, and she sat as a member of the board of directors of Nevada Exploration Inc. (TSXV:NGE) (2010 to 2015). Boyle is a former securities lawyer who has been, for the past 22 years, working at founding or re-organizing early-stage junior resource issuers, and developing various growth strategies for various clients. Formerly, Boyle was Chief Executive Officer of St. Eugene Mining before the company was bought by Claude Resources Inc. and she was a founding director and Executive Vice President of Canadian Royalties Inc. (1997 to 2006); co-founder and Executive Vice President of Golden Valley Mines Ltd. (2002 to 2005); and co-founder and Chief Executive Officer of Takara Resources Inc. (2006 to 2013). She currently sits as a member of the national and the Toronto local advisory committee for the TSX Venture Exchange, and is General Counsel at an Institutional Forex and IIROC dealer.
Doug Flegg - Director
Doug Flegg is a former Managing Director of Global Mining Sales for BMO Capital Markets, having over 30 years of mining and mining finance experience, supported by a technical background in Geology, augmented with over 20 years of mining-related capital markets experience in portfolio management and global equity sales. Doug started his career as an exploration geologist in Canada, and has more recently transitioned into a mining advisory and strategic consulting role, having built strong expertise and a solid network in the mining industry.
Wes Hanson – Lead Technical Director
Wes Hanson worked at the Tartan Lake Gold Mine as Chief Geologist during the time that it produced gold in the late 80's. Subsequently, when the Tartan Lake Gold Mine was owned by Satori's predecessor company (St. Eugene Mining Corporation, prior to its acquisition by the then Claude Resources Inc.), Wes was involved with Tartan (2010-2012) as a board member of St. Eugene Mining. Wes Hanson re-joined the Tartan Lake team in 2020 as lead technical director, this being his third time working on the project
Wes Hanson is the Chief Executive Officer of Xplore Resources Inc., a junior exploration company listed on the TSX Venture Exchange. He has been directly involved in the engineering, construction, and commissioning of numerous mining projects locally and internationally, having worked on large capital projects as a consulting geologist with Kilborn - SNC Lavalin, and before transitioning into senior management roles with Kinross Gold, Western Goldfields and Silver Bear Resources. Wes served as President and CEO of Noront Resources from 2009 through 2012 and since then he has provided contract geological services for various junior companies listed on the TSX Venture Exchange, including Unigold Inc. as Chief Operating Officer.


Jeff Kilborn – Director

Mr. Kilborn currently holds the position of Chief Financial Officer at a private technology company, and previously held the position of Business Advisor, High Impact Firms, BDC Advisory Services, and also Chief Financial Officer of Satori Resources during the period 2011 through to 2016. Jeff has over nineteen years of finance experience, having held progressively senior positions at Canadian subsidiaries of two U.S.-based investment banks as well as well as a mid-market Canadian private equity firm. Mr. Kilborn has broad financial experience, including debt and equity capital raising and mergers and acquisitions advisory.
Request an Investor Kit
EXCITING upcoming projects!
IN-DEPTH reliable insights!
SUCCESSFUL growth strategies!
VALUE-BASED content!
Satori Resources