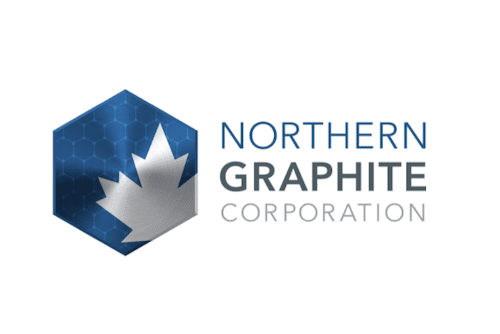 Northern Graphite
Canada's Contribution to the Green Economy
Overview
Graphite is often overlooked as an essential component in electric vehicle battery production compared to the attention that is being paid to cobalt, nickel and lithium. However, it is the largest single component. While there are many new innovations in battery technology being announced, most experts predict that this essential raw material will remain a dominant element in electric vehicle batteries for the foreseeable future. As more sustainable green energy sources and technologies become integrated into our everyday lives, so too will the demand for the vital materials like graphite that are critical to enabling this trend.
Most electric vehicle batteries contain between 40 to 60 kilograms of graphite which makes up the battery's anode. Graphite is one of the most important components of a lithium-ion battery. Elon Musk stated that they should more accurately be called graphite/nickel batteries. As the electric vehicle market continues to grow, so too will battery and graphite demand. Benchmark Mineral Intelligence estimates that by 2030 graphite demand could increase over 10 times from current levels.
Northern Graphite (TSXV:NGC) is an Ottawa based, Canadian development company focused on its ready-to-build Bissett Creek graphite project in Ontario, Canada. The company's flagship project will take advantage of growing demand for this raw material within industrial, metallurgy and lithium-ion battery markets. Northern Graphite holds a 100 percent interest in Bissett Creek mining leases and surrounding claims.
This high-quality project will also provide a much needed, secure source of graphite supply for western countries and positions Northern as a significant emerging player in a market that has historically been dominated by China, the biggest worldwide producer of graphite.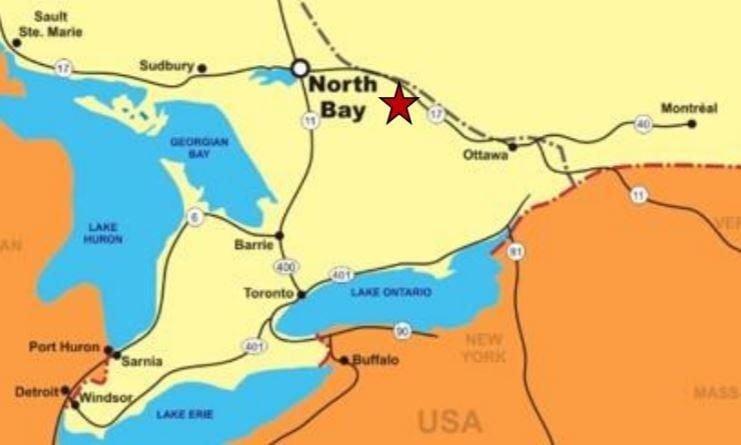 The Bissett Creek project is development ready, subject to full project financing, and represents an opportunity to fast-track mining and development operations. The project has ready access to labor, equipment and supplies, natural gas and transportation as it is located near the Trans-Canada Highway between Ottawa and North Bay, Ontario.
From 1980 to 2012, the property was the subject of numerous exploration and historical drilling programs which identified highly prospective graphite mineralization. These findings were supported by the company's subsequent drilling programs and the completion of a number of mining and metallurgical studies.
Northern Graphite now has an advanced stage project with a full feasibility study, a PEA for a subsequent expansion as the graphite market grows and has received its major mining permit. Conclusions from the feasibility study forecast the robust financial returns necessary to justify the required investment for commercial production.
"According to an independent study, Bissett Creek will have the highest margin of any current or potential graphite producing project," noted Northern Graphite CEO Greg Bowes.
The geology of Bissett Creek indicates that the company has been dealt a very attractive hand. The deposit's simple metallurgy and low variability reduces capital and operating costs and technical risk. It also enables the company to produce high purity concentrates with 97 per cent levels confirmed by testing. Furthermore, mother nature has provided the company with a deposit that has very high percentages of large, XL and XXL flake graphite which attracts premium pricing. With 25,000 tonnes per year of graphite concentrate production expected, the company is in a position to generate substantial cash flows.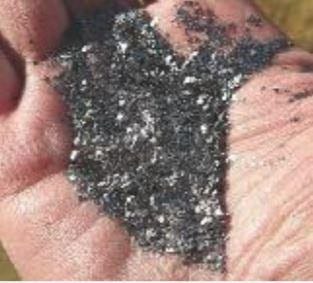 The potential near term development of Bissett Creek provides investors with an early entry opportunity into the growing graphite industry. Currently, Northern Graphite has 65 million outstanding shares and a market cap of less than C$30 million. With C$1.8 million in cash and investments, the proceeds of a recently announced $2.8 million financing and no debt, the company is well positioned to advance its flagship project.
The Northern Graphite management team brings years of professional and field experience in the resource, engineering and financial sectors. Together, the team provides the company with the leadership necessary to achieve significant economic success in the drive to meet the world's increasingly high demand for graphite.
Northern Graphite's Company Highlights
Northern Graphite is an Ottawa-based mine development company focused on developing its highly prospective Bissett Creek graphite project in Southern Ontario.
The high-quality Bissett Creek project will fill a gap in Western graphite production, a market that has historically been dominated by China.
Its flagship project also presents an opportunity to meet the growing demand for graphite in the lithium-ion battery market as electric vehicle sales continue to rise.
Bissett Creek is an advanced stage, ready-to-build project with a feasibility study, expansion plan PEA and its major mining permit.
A very high percentage of the contained graphite is either large or extra-large graphite flake types which will enable the company to pursue high value, high margin industrial markets as well as battery markets.
Northern Graphite's market cap is currently less than C$30 million with 65 million outstanding shares.
The Bissett Creek Graphite Project
The Bissett Creek property is located in Southern Ontario, Canada, and 15 kilometers from the Trans-Canada highway between the cities of Ottawa and North Bay. The project's strategic positioning gives Northern Graphite transportation to major markets in the Northern United States and as well as the port city of Montreal to the east. It also provides ready access to labor, materials and supplies and natural gas.
A feasibility study was first done in 1989 based on extensive drilling and metallurgical work from engineering firms like Kilborn and Cominco Engineering. Since then, resources have been more than doubled to approximately 69.8 million tonnes of measured and indicated graphitic carbon with a grade of 1.74 percent and all technical reports have been updated to NI 43-101 standards. Most of the deposit is at or near-surface level, with maximum depths of 80 meters.
The Bissett Creek project has a unique advantage in that 90 percent of the contained graphite is categorized as large and extra-large flake, one of the highest ratios in the industry. The associated price premium and low operating costs (estimated at US$675 per tonne of concentrate) will result in Northern Graphite have the industry's highest margin according to an independent source.
The company intends to approach this exciting project in two phases. Phase One consists of an open-pit mine and 3,500 tonne per day processing plant operation producing 25,000 tonnes of graphite concentrate per year. Phase Two would expand development and resource production and could see output increase by up to 40 percent to meet growing demand in the company's target markets.
Northern Graphite's Management Team
Gregory B. Bowes B.Sc. (Geology), MBA, P.Geo.—CEO & Director
Gregory Bowes has over 30 years of experience in the resource and engineering industries. He holds an MBA from Queen's University and an Honours B.Sc., Geology degree from the University of Waterloo. Bowes was senior vice president of Orezone Gold Corporation from February 2009 to June 2010 and was vice president of Corporate Development of its predecessor, Orezone Resources Inc., from January 2004 until September 2005. Prior, Bowes held the CFO position from October 2005 to March 2007 and from April 2008 to February 2009. In between, Bowes served as president, CEO and director of San Anton Resource Corporation, which was then listed on the TSX.
W. Campbell Birge, B.A., B.Ed., M.Sc.—Director
Campbell Birge has over 20 years of experience advising public and private companies specializing in the resource, real estate and cannabis industries in Canada, the United States and Mexico. He also has over 20 years of experience in public and private education, including five years as adjunct professor of Business and twice elected Head of the Graduate Business Department at United States International University, Mexico City campus. Birge was the founder of Industrial Minerals Inc., the Bisset Creek graphite project's original owner. He was also responsible for the management change that led to Northern Graphite Corporation's formation.
Birge previously was the vice-president of the Trust for Sustainable Development and was instrumental in successfully negotiating the US$3 billion Loreto Bay development project with the Mexican federal government. He previously served as CEO, president and director of Industrial Minerals Inc.; CEO, president and director of Ammex Gold; and CFO and Director of Wind Works Power Corp.
Donald H. Christie, CPA — Director
Donald H. Christie is the president, CEO and director of Norvista Capital Corporation, a Director of Rockcliff Metals Corporation and the CFO and a Director of Nevada Zinc Corporation and Generic Gold Corp. Christie is also a Chartered Professional Accountant – Chartered Accountant and formerly held the role of CFO at Rockcliff Copper Corporation and continental Gold Limited. Before his involvement with Continental Gold Limited, Christie co-founded Ollerhead Christie & Company Ltd., a privately held Toronto investment banking firm that sourced, structured and syndicated debt private placements and provided financial advisory services to a client base comprised primarily of colleges, universities, schools boards and provincial government agencies.
Christie served as a managing director of Newcourt Credit Group (then listed on the TSX and the NYSE), which subsequently combined with the CIT Group, Inc. While at Newcourt, he was involved in the structuring and syndication of over $1.5 billion of transactions. Christie holds an Honours B.Comm. Degree from Queen's University.
K. Sethu Raman, Ph.D. — Director
Sethu Raman is a serial mine finder and a successful entrepreneur with more than 46 years of international experience in all phases of exploration, mine development, acquisitions and operations, as well as experience in related financial and legal areas. Dr. Raman is currently a director of CBD Med Research Corp. and SGX Resources Inc.
He has pioneered many new exploration concepts and strategies that have led to discovering 11 significant gold, silver, copper, zinc, phosphate and uranium deposits located near established mining camps, seven of which went on to become producing gold mines in Canada. As president and CEO of Holmer Gold Mines Ltd. and director and advisor to Lake Shore Gold Corp, Dr. Raman has been the driving force behind the Timmins West gold mine's discovery and development. Dr. Raman previously spent 13 years with Campbell Chibougamau Mines/Campbell Resources and the Royex Gold Mining Group of companies controlled by Ned Goodman. He joined as a Research Geologist and held various management positions, including Vice President from 1980 to 1986.
Dr. Raman holds a Ph.D. in Geology from Carleton University, Ottawa and a Post-Graduate Diploma from the University of Vienna, Austria.
Iain Scarr, B.Sc. (Geology), MBA — Director
Iain Scarr is COO and vice president of Development & Exploration for Millennial Lithium Corp. He is also the founder and principal of IMEx Consulting, which provides business development, mining and marketing services to the industrial minerals industry. Scarr previously was project director for Enirgi Group at the Rincon lithium project in Argentina. Prior to that, he was the country manager and general manager of Development for Galaxy Resources Limited's Sal de Vida lithium and potash brine project. Scarr has spent 30 years with Rio Tinto Exploration and was most recently commercial director and vice president of Exploration for Industrial Minerals Division.
Sccar holds a B.Sc. in Earth Sciences from California State Polytechnic University and an MBA from Marshall School of Business at the University of Southern California.
John McNeice CPA, CA — CFO & Corporate Secretary
John. McNeice provides financial consulting and chief financial officer services to emerging private and junior public companies in the resource sector. Presently, McNeice is also CFO of Aura Resources Inc. and Carube Copper Corp., where he is responsible for financial and regulatory reporting and day-to-day financial management. From September 2004 to May 2007, McNeice was CFO of Ur-Energy Inc., a uranium exploration and development company turned US-based producer of uranium. He was a vital member of the management team directly involved in the initial public offering on the TSX. From 1990 to 2003, McNeice worked in public accounting with PricewaterhouseCoopers LLP, where his primary focus was providing audit and regulatory reporting advisory services to Canadian and US publicly listed clients.
McNeice holds an Honours B.Comm. Degree from McMaster University and is a Chartered Professional Accountant (Ontario).
---
*Disclaimer: This profile is sponsored by Northern Graphite (TSXV:NGC). This profile provides information which was sourced by the Investing News Network (INN) and approved by Northern Graphite in order to help investors learn more about the company. Northern Graphite is a client of INN. The company's campaign fees pay for INN to create and update this profile.
INN does not provide investment advice and the information on this profile should not be considered a recommendation to buy or sell any security. INN does not endorse or recommend the business, products, services or securities of any company profiled.
The information contained here is for information purposes only and is not to be construed as an offer or solicitation for the sale or purchase of securities. Readers should conduct their own research for all information publicly available concerning the company. Prior to making any investment decision, it is recommended that readers consult directly with Northern Graphite and seek advice from a qualified investment advisor.