Overview
Attitudes about sexual wellness are changing, and the market is directly reflecting these changes. Sexual wellness is a general term that refers to the physical, mental and social well-being of an individual. This broad market is made up of any product related to sexual wellness, such as supplements, contraceptives, lingerie, and other holistic products.
A report conducted by KBV Research estimates that the global sexual wellness market size will reach US$125.1 billion by 2026, with the potential for a 12.4 percent CAGR during this period. This steady growth has been driven by a renewed interest in sexual discovery, rising prevalence of sexually transmitted diseases, and the broader shift to ecommerce.
Love Pharma (CSE:LUV) creates innovative science-driven products to cater to the ever-evolving space of sexual health and wellness. It aims to deliver breakthrough products that enhance the everyday life of the end-user by increasing intimacy and pleasure.
The company is on a mission to offer new and trustworthy products that make use of "new age" pharmaceuticals that are backed by thorough scientific research. Love Pharma will launch with products that focus on nutraceuticals, which are pharmaceutical alternatives that have naturally occurring benefits, such as CBD and THC. It will launch with two products: Bloom and Auralief. Additional products are already under development.
Bloom is a CBD and/or THC-infused arousal gel that is intended for female pleasure. According to the KBV report, women are the fastest-growing segment of the sexual wellness market. They attribute this trend to the increase in working women along with more availability of sex education. While female contraceptives will make up a large part of this growing segment, other products for women may perform well. The Bloom arousal gel does not have any psychoactive effects and is designed to enhance blood flow, creating physical stimulation with the ultimate goal of increasing pleasure.
In May 2021, Love Pharma partnered with Potent Ventures (OTCMKTS: POTVF) to help launch Love Pharma's flagship projects in the United States. The United States sexual wellness market is expected to reach US$15.9 billion by 2027, making this a key partnership for the success of Love Pharma's initial product launch.
Love Pharma's Company Highlights
Love Pharma specializes in sexual health and wellness by distributing products infused with CBD and THC directly to consumers. It holds exclusive licenses to produce, market, package, sell and distribute these patent-protected products throughout North America, the United Kingdom and Europe.
The company is investing in creating sustainable long-term sales through strategic distributor partnerships
The launch products, Bloom and Auralief, are licensed for retail sales, creating an immediate opportunity for revenue
Love Pharma has already planned domestic and international expansion
The management team has an established history of success with cannabis and pharmaceutical products
The company plans to create research-backed products that make use of psychedelics and nutraceuticals
Once the company is publicly listed, plans are already in place to rapidly distribute products and quickly generate revenue
Love Pharma's Key Projects
Bloom
This topical gel is infused with CBD and/or THC with the purpose of increasing blood flow and sensitivity. The product is applied to the vaginal area and quickly generates blood flow, which is followed by physical stimulation. The company reports having clinical success with increasing the speed to orgasm and the number of orgasms, both of which are important when discussing physical intimacy.
The initial version of this product that launches will only contain CBD. Love Pharma has a medical advisor on the product creation side of the company who indicates that CBD enhances the nerve receptor interaction and blood flow, both of which create more pleasure. Future versions of this product will contain THC.
Auralief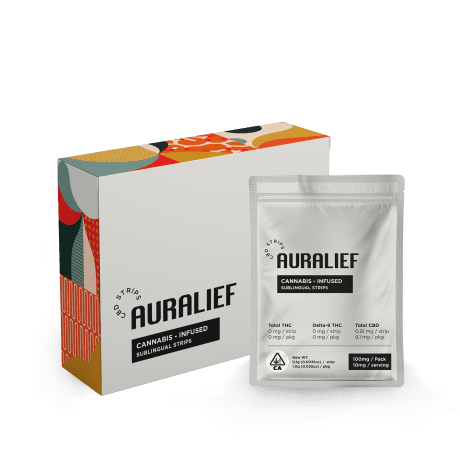 Auralief is designed to provide relaxation and pain relief. This product is a mucoadhesive strip that is applied under the tongue, similar to popular breath-freshening strips. This creates constant contact with this soft membrane that will allow for maximum absorption of the CBD within the product. Auralief is backed by a recent human trial that showed a 30% increase in efficacy and speed to performance of CBD and THC.
Love Pharma's Management Team
Zachary Stadnyk – Director and Chief Executive Office
Zachary Stadnyk is a corporate finance and advisory professional specializing in taking companies public in emerging markets. Stadnyk served as the head of corporate finance for The Supreme Cannabis Company from 2014-1018 which raised over $300,000,000 and was later acquired by Canopy growth in 2021 for $435M. Stadnyk was the founder, director and chief executive officer of DC Acquisition Corp, a Capital Pool Company ("CPC") that raised an initial $3,000,000 on its IPO and listed on the TSX.V. The issuer completed its qualifying transaction with Kiaro Brands, a leading cannabis retailer, in October 2020, which is targeting doing $50,000,000 in revenue in fiscal 2022. Stadnyk also serves on the board of Health Logic Interactive (CHIP – TSXV) an early-stage medical device company.
Tatiana Kovaleva – Chief Financial Officer
Tatiana Kovaleva is a Vancouver-based finance executive with international and trans-border expertise and credentials as a CPA. Kovaleva has extensive experience in capital markets, where for over twenty years she served in multiple capacities, including chief financial officer for publicly traded companies such as M Pharmaceutical Inc. and 360 Blockchain Inc
Kovaleva utilized her specialized executive management experience in public company financial planning and demonstrated a successful track record with timely and accurate financial forecasting, budgeting, reporting and consolidations, IFRS and GAAP accounting.
Joshua Maurice – Chief Operating Officer
Following four years at Callitas Therapeutics-during which time he quickly rose through the ranks from Director of Sales & Marketing to VP of Sales & Business Development and then to President-Mr. Maurice comes to Love Pharma with 20 years of experience in consumer goods with a focus on the development of over-the-counter drug and nutraceuticals, including efficacy, clinical research, branding, marketing, advertising, and global retail distribution.
Douglas Taylor – Director
Douglas Taylor has over 30 years of extensive experience in managing projects, services and facilities in the public sector. His previous work included community engagement, strategic planning, business planning and implementation for a wide range of recreational facilities and services. Implementation encompassed budgeting, financial planning, auditing and managing human resources. Taylor's degree includes two levels of managerial accounting. He has served on the Glenbriar Board as CEO for three years and as president for the past two and a half years.
Mark Tommasi – Director
Mark Tommasi has worked as a senior officer, director, financier and consultant with over 25 years of experience in corporate development, equity, private equity and venture capital financing, IPO's and private placements, marketing, investor relations and board and committee activities for numerous public and private companies (agriculture, technology, junior exploration, and oil and gas) in both the United States and Canada. Tommasi has been noted for his ability to help young companies get to the next level.
Request an Investor Kit
EXCITING upcoming projects!
IN-DEPTH reliable insights!
SUCCESSFUL growth strategies!
VALUE-BASED content!
Love Pharma