Contakt World
Developing Technology Driven Solutions to Public Health
This Contakt World profile is part of a paid investor education campaign.*
Overview
COVID-19 has helped us realize the limitations of traditional healthcare systems and structures. This extends to the ways in which public health agencies communicate information with the general public, and the inaccessibility of many current contact tracing apps. With innovations to meet the demands of an increasingly digital world, public health is transforming for the better.
The global healthcare market is projected to grow to US$11.9 trillion by 2022. Given the immense importance of contact tracing and vaccine distribution management, optimizing public health through new technology should prove to be a lasting trend.
Contakt World (CSE:HELP) is a technology and media company focused on improving community health by working with public health agencies, employer establishments, healthcare providers and the public. Its digitally driven approach tackles public health programs involving pandemic response, vaccine distribution and case management.
The company's patent-pending technology — which was built with input from public health agencies — works to bridge the gap between public health agencies and the public. They have a particular focus on making sure their information and technology reaches marginalized populations who might lack access to the latest smartphones. Its combination of robust research and development, human-centered design, next-gen data integrations and strategic health partnerships primes the company for economic growth and expansive reach.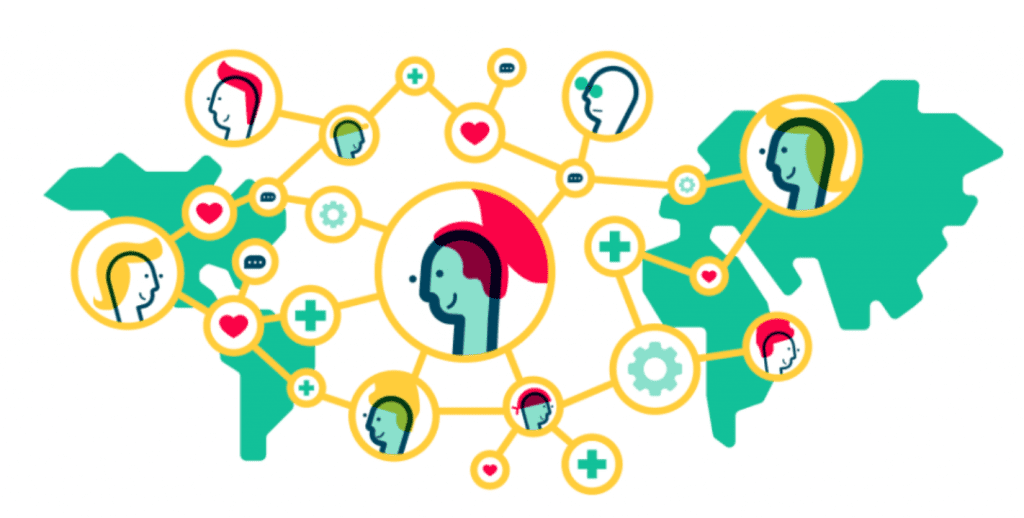 In 2020, Contakt World's leaders saw the urgent need for pandemic management and sought to develop innovative contact tracing and case management spanning multiple modes of communication, including apps, text, email and websites.
A year later, the company's goal remains to become the most reliable, accessible and scalable digital public health and safety platform globally, even after the world gets a handle on COVID-19. Contakt World intends on providing lasting tech solutions that will empower public agencies with workforce and resource multipliers for more efficient contact tracing in the future.
While most companies have been releasing contact tracing apps that only work with the latest smartphones, Contakt World has partnered with MeshTek, which has hardware that works with significantly older cell phone hardware while still being accurate. As part of its commitment to serving marginalized populations, Contakt World has also dedicated a division of the company to support local health agencies with grants, stimulus funds and other grassroots initiatives to improve overall public health.
Plans for the company's pipeline include its partnership with LogicInk for the adaption of a technology-based temporary tattoo. While the technology is used initially to monitor UV exposure, Contakt World intends to adopt it for COVID-19 testing and contact tracing, especially at high-volume venues like festivals or large events.
The company also provides an up-to-date discussion on hot-button issues surrounding COVID-19, public health, healthcare system innovation and more through its podcast. This vehicle for transparent communication often includes expert scientists, researchers and thought leaders.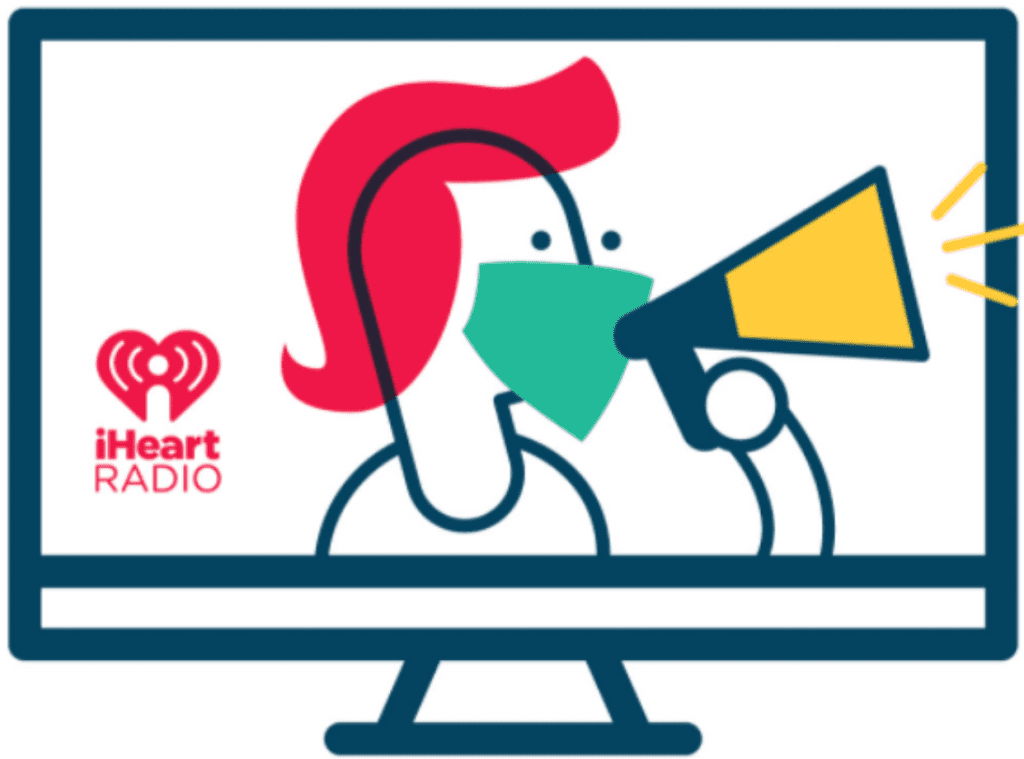 Contakt World's management team combines world-class professionals and experts in the world of public health, research, health equity and technological innovation. This dedicated team primes the company for significant growth, global outreach and success.
Contakt World's Company Highlights
Contakt World is a technology and media company focused on providing digital solutions and public health programming, empowering connections between public health agencies and marginalized communities.
The Contakt World platform combines several communication fronts to enable innovative contact tracing and case management, including text, phone, email, websites and more.
The company has several key partnerships with public health agencies, NGOs and technology companies to develop accessible solutions for contact tracing. This portfolio includes iHeartRadio, LogicInk and more.
The company is currently working with LogicInk to adopt innovative wearable tech for contact tracing capabilities in dealing with COVID-19 and future applications at high-volume venues.
Contakt World Platform
The Contakt World platform combines a blend of technologies both inside and outside mobile apps to maximize accessibility for all users. Its centralized dashboard and health surveillance have real-time data integrations. Contakt World also conforms to CDC guidelines on digital contact tracing.
The company has partnered with iHeartRadio, the largest audio company in the US, to produce and distribute national and regional content to increase community use and identify hot spots depending on local user registration. Constant internal feedback loops also enable real-time innovation and platform improvements.
Likewise, the company is working with MeshTek, a large-screen touch technology research and development manufacturer, to deploy hardware that will provide accurate contact tracing information to marginalized communities who may not have the latest smartphones. Combining hardware and Contakt World's platform could provide much higher accuracy for contact data and notification functionality.
Contakt World intends to continue its valuable partnerships with tech giants, NGOs and small- and large-scale public health agencies to provide scalable and accessible solutions that better connect people with the healthcare functions and information they need.
Contakt World's Management Team
Justin Beck — Founder, CEO, Chairman & Executive Producer of Contakt the World Podcast Series
Justin Beck is an entrepreneur with 20 years of forming and building growth-stage companies. Beck's most recent efforts included co-founding, capitalizing and building a licensed cannabis company in California as well as an M&A and consulting practice. His story is overcoming adversity, including a lack of formal education, a (since-expired) SEC injunction and frivolous litigation.
Beck is driven by socioeconomic impact, namely advancing opportunities and empowerment for LGBTQ+ and marginalized populations from the main street to Wall Street. He has a diverse skill set, ranging from team building, investor relations, advancing state legislation, innovation, operations and corporate development to fundraising, mergers and acquisitions. He is also passionate about human rights, health equity, drug reform, racial equality, world travel, low-cost housing, access to healthcare as a fundamental human right and legal, religious use of entheogens.
Andre Basbaum — Co-founder & Strategic Advisor
Andre Basbaum is a serial entrepreneur and was instrumental in the formation and growth of multiple technology companies. His passion for innovation has led him to a broad range of pursuits, including the development of therapies for cancer and viral diseases, the commercialization of tumor profiling molecular diagnostics tests, the creation of mobile health applications for the management of chronic diseases, and the development of novel biofuel crops as an alternative to carbon fuels.
Basbaum is a big believer in paying-it-forward and, over the last decade, has coached and mentored young, foreign professionals looking to build their lives and careers in the US, with the only condition that one day, they do the same for the next generation.
Robin Coleman — Co-founder, Chairman of Contakt World's Global Health Advisory Panel
As a part of Contakt World's executive team, Robin is also an editor with Johns Hopkins University Press and has published books on public health and health policy from national and global thought leaders, focusing on intersectional drivers of health inequities. Among many significant publications, highlights include The Political Determinants of Health, The Fears of the Rich, The Needs of the Poor, My Quest for Health Equity, Preventing the Next Pandemic, and Separated. As a publisher, member of the Health Equity Task Force at Morehouse School of Medicine, and collaborator at Contakt World, Robin brings esteem for public health professionals dedicated to improving health equity and practical creativity.
Deepti Pahwa — CIO & Co-Host of Contakt the World Podcast
Leveraging design thinking, human-centricity, ethical frameworks, behavioral science and the purpose-driven mindset, Deepti Pahwa is driven to design innovative digital solutions for public health. At Contakt World, her role spans from driving product and platform innovations, brand strategy and community narratives for storytelling, and building a culture for innovation. As a design, innovation and brand strategist, she has nearly two decades of shaping and building multinational brands such as Calvin Klein, Swatchgroup and Swarovski. She is also a well-recognized Stanford GSB LEAD alum with extensive executive experience in building disruptive digital solutions that design for marginalized communities' needs and reduce the gap between developing and developed worlds.
Riaz Ferdaus, Ph.D. — Co-founder & VP
In his role with Contakt, Ferdaus oversees the research, development and training division of the company. As a doctoral student, Ferdhaus worked for the Louisiana Office of Public Health, where he had the privilege to conduct contact tracing activities at the grassroots levels. He is an associate professor of health administration at the Franciscan Missionaries of Our Lady University. He holds an Adjunct Faculty position at the Flores MBA Program at the Louisiana State E.J.Ourso College of Business. He is also a member of the Association of University Programs in Health Administration (AUPHA), Bangladesh Medical Association of North America (BMANA), and the National Association of County Health Officials (NACCHO).
Ricardo Lachac — Chief Revenue Officer
Ricardo Lachac is a seasoned global multilingual executive with 30 years of experience, 20 in C-level, in Technology, Data, Analytics, and Risk Management leading go-to-market strategies and revenue growth. He was recently Vice President, Business Development & Chief Executive Officer, Brazil, for LexisNexis Risk Solutions (LNRS). Mr. Lachac launched LNRS Brazil, where the company had no footprint and quickly captured more than 50% of the market share in high-tech niches like Auto Insurance Telematics. Previously, he was Chief Operating Officer at Seguros Unimed, which belongs to the #1 Health System in Brazil and #1 Medical Co-Op globally, with 17MM customers. His career also includes executive positions at IBM, AIG and Indiana, a Liberty Mutual subsidiary. Mr. Lachac is an Electrical Engineer from the University of Sao Paulo (USP), with an MBA from Fundacao Getúlio Vargas (FGV) and The University of Texas at Austin.
Sid Senroy—Board Member, Special Advisor to Chief Visionary Officer, Commercial Advisor For International Markets
Mr. Senroy is a leader in the global biotech and pharmaceuticals industry, with an MBA from Pepperdine University. His expertise centers on helping companies pass compliance assessments, develop robust quality systems and prepare for global health authority reviews and inspections.
As president and founder of RegDev, a global drug development consulting firm focused on regulatory compliance and processes, he has helped small to large, public and private pharmaceutical companies achieve their goals, including support of bioresearch monitoring inspections, and 30+ successful NDA / BLA Submissions / Review / Approvals leading to $30+ billion USD in annual sales from those products.
---
INN does not provide investment advice and the information on this profile should not be considered a recommendation to buy or sell any security. INN does not endorse or recommend the business, products, services or securities of any company profiled.
The information contained here is for information purposes only and is not to be construed as an offer or solicitation for the sale or purchase of securities. Readers should conduct their own research for all information publicly available concerning the company. Prior to making any investment decision, it is recommended that readers consult directly with Contakt World Canada and seek advice from a qualified investment advisor.