Overview
Mining in Arizona is flourishing as the demand for metals and minerals soars. Demand for critical metals stems from the consumer electronics, military operations and renewable energy markets. As experts put it, the demand is expected to continuously grow in the 21st century.
Why is Arizona a mining hotspot? Arizona is widely known for its mining-friendly policies and high gold, silver, and copper mineralization outputs. In 2019, Arizona ranked in the top 10 jurisdictions in the world for both the investment attractiveness index and the policy perception index, according to the Fraser Institute. As a result, Arizona has ranked the number one state for exporting metal ores in the United States and has rightfully attracted the attention of major mining companies and investors alike.
Arizona Silver Explorations Inc. (TSXV:AZS,OTCQB:AZASF) is a junior mineral exploration company focused on exploring, identifying, and acquiring high-grade gold and silver in Arizona and Nevada in the United States of America. The company is led by an experienced management team CEO Mike Stark who has over 35 years of experience and worked with Exeter Resources (TSX: XRC,NYSE-MKT: XRA,Frankfurt: EXB), Extorre Gold Mines Ltd. (TSX:XG), and Canamex Gold Corp. (TSXV:CSQ,OTCQX:CNMXF,FSE:CX6).
"We have four very promising properties, we are not a one-property ownership," said Arizona Silver Explorations CEO Mike Stark.
The company's flagship Philadelphia project is an early-stage project in Arizona and is strategically located near multiple high-yielding gold and silver mines. Nearby mines in the region include the Moss Mine, which is approximately 6 miles away and owned by Northern Vertex Mining Corp. (TSX.VNEE), which has 4,463,000 ounces of measured and indicated gold as well as 360,000 ounces of measured and indicated silver.
The Gold Road mine owned by Aura Minerals Inc. (TSX:ORA) is 10 miles away and has historically produced 746,000 ounces of gold. In addition to its flagship project, the company has three other projects in its portfolio located in Arizona and Nevada including Ramsey Silver, Silverton Gold and Sycamore Canyon.
Since the company acquired the Philadelphia Property in February of 2019, they have successfully completed multiple drilling campaigns. The property sits on the prolific high-grade Arabian vein fault and has produced gold as high as 41.6 gold per ton (gpt) and silver as high as
97.2 gpt. The company plans to continue drilling to test the continuity of the high-grade vein based on the pending results.
Arizona Silver Exploration fully owns all of its projects. The company also has a strong share structure with 57,839,096 shares issued and outstanding, 6,011,758 warrants outstanding and 5,252,250 options outstanding for a total of 69,103,104 fully diluted shares, as of December 20, 2020. The company's management team believes in its projects as its ownership includes 42 percent with family and friends, 24 percent with retail, 30 percent with insiders, and 4 percent with institutions.
Company Highlights
Arizona Silver Explorations Inc. (TSXV:AZS,OTCQB:AZASF) is a junior mineral exploration company focused on exploring, identifying, and acquiring high grade gold and silver in Arizona and Nevada in the United States of America.
The company's flagship Philadelphia property in Arizona has drill results showing gold as high as 41.6 gpt, silver as high as 97.2 gpt and beryllium as high as 344 gpt and it is strategically located near other gold- and silver-yielding mines.
The company has a portfolio consisting of three other early-stage projects in Arizona and Nevada including Ramsey Silver, Silverton Gold and Sycamore Canyon.
The company is fully budgeted and fully owns all of its properties.
The company has a strong structure with 57,839,096 shares issued and outstanding, 6,011,758 warrants outstanding and 5,252,250 options outstanding for a total of 69,103,104 fully diluted shares, as of July 15th 2021
The company's management team is highly experienced with decades of experience mining and exploration as well as finance.
Key Projects
The Philadelphia Property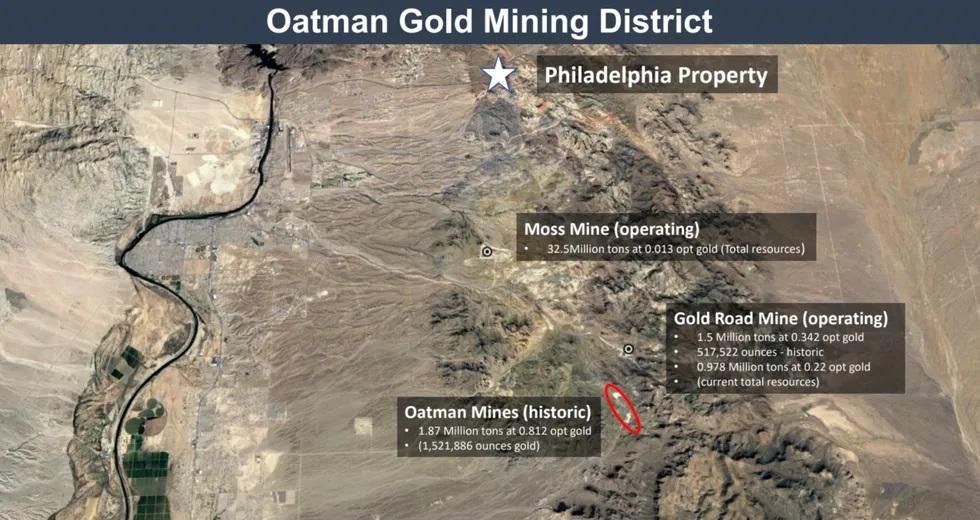 The flagship Philadelphia property is located in Mohave County in northwestern Arizona and consists of 20 claims on the prolific high-grade Arabian vein fault. The property is readily accessible as it is less than 100 metres from paved road access. The region is home to the Oatman Mining District which has produced over 2.5 million ounces of gold from high-grade veins from underground mining. The Philadelphia property is approximately six miles from Northern Vertex's Moss mine and 10 miles from Aura Minerals' Gold Road mine.
The property has a mining history dating back to 1915 involving the Arabian-Philadelphia mine which produced 44,000 ounces of gold at an average grade of 0.3 to 0.79 opt. Historic silver grades in the production shaft averaged 420 gpt of silver. Arizona Silver Exploration's October 2019 core drill program produced gold as high as 41.6 gpt and silver as high as 97.2 gpt. The September 2020 core drill program showed 33.56 gpt of gold and 54.7 gpt of silver over 2.35 metres, within a thicker interval of 10.76 metres containing 9.26 gpt of gold, 79.8 gpt of silver, and 344 gpt of beryllium beginning at a depth of 27.96 metres.
In November 2020, Arizona Silver Exploration Inc. announced that it bought out the existing 1 percent NSR on the property. The property is now fully owned and is free of all financial obligations. Currently, there is 1.5 km of strike untested to the north and 2 km of strike untested to the south. The company reported additional drill results of 3.7 ft. grading 6.79 gpt gold and 258 gpt silverfrom after completing its core drilling in April 2021.
The Silverton Gold Project
Silverton Gold is a Carlin-type gold exploration project located in Nye County in Nevada and consists of 77 unpatented lode mining claims on the 1540 acre property. The project is 100 km from the old Silverton Mine property which is northeast of Tonopah in Nevada. The property has brecciated and silicified dolomitic limestone and faults. The company believes the dolomite breccias identified on the property are the primary exploration opportunity which is structurally similar to the gold-rich zones at the Long Canyon gold deposit which has reserves and resources of 3.19 million ounces of gold including measured, probable, and inferred.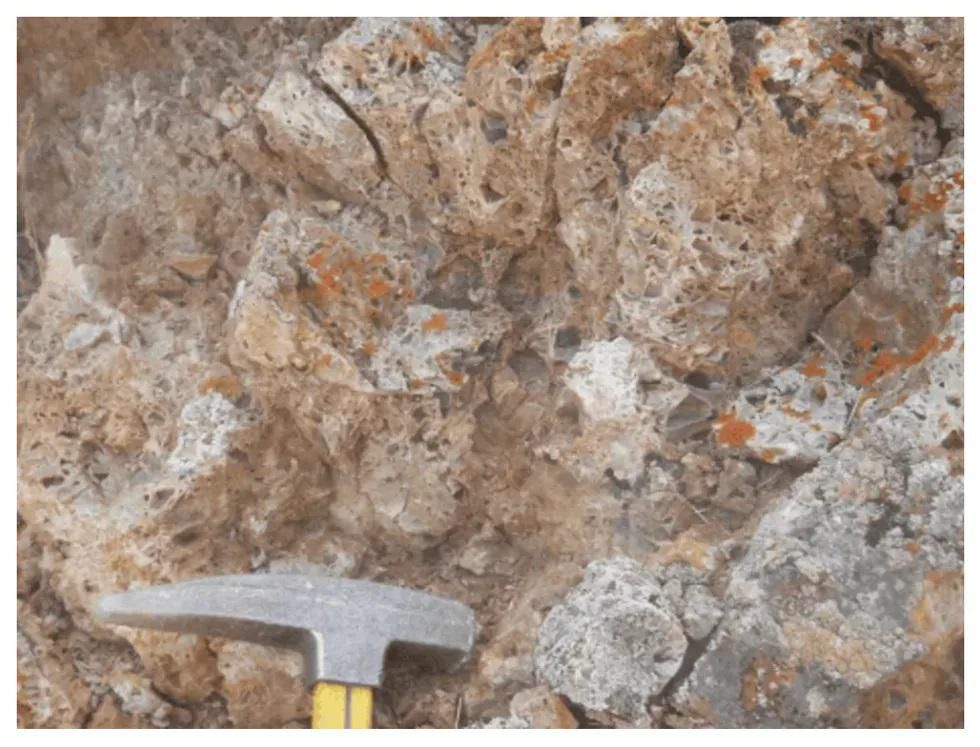 The property has had intermittent exploration since the early 1980s with a large gold anomaly identified that contains greater than 100 ppb of gold. In 1988, a few holes were drilled peripheral to the gold anomalies in brecciated dolomites and intersected 40 to 100 feet carrying 300 to 1000 ppb of gold in almost every hole. As such, the company expects that mineralization will be even higher at the heart of the gold mineral system. Past drill results on the property also contained 1 to 16 grams of gold.
The company fully owns the property after previously entering into a lease with the option to purchase an agreement. Arizona Silver Exploration will be doing exploration work in the summer of 2021 pending permits.
The Ramsey Silver Project
The Ramsey Silver project is located two hours west of Phoenix in Arizona. The property's geology consists of black calcite plus quartz veins in overlying rhyolite at an upward leakage with Ag-Pb-Zn-Ba geochemical signature. Exposure of geology underground found a high-grade vein with open stope and low-grade silver in volcanic breccia.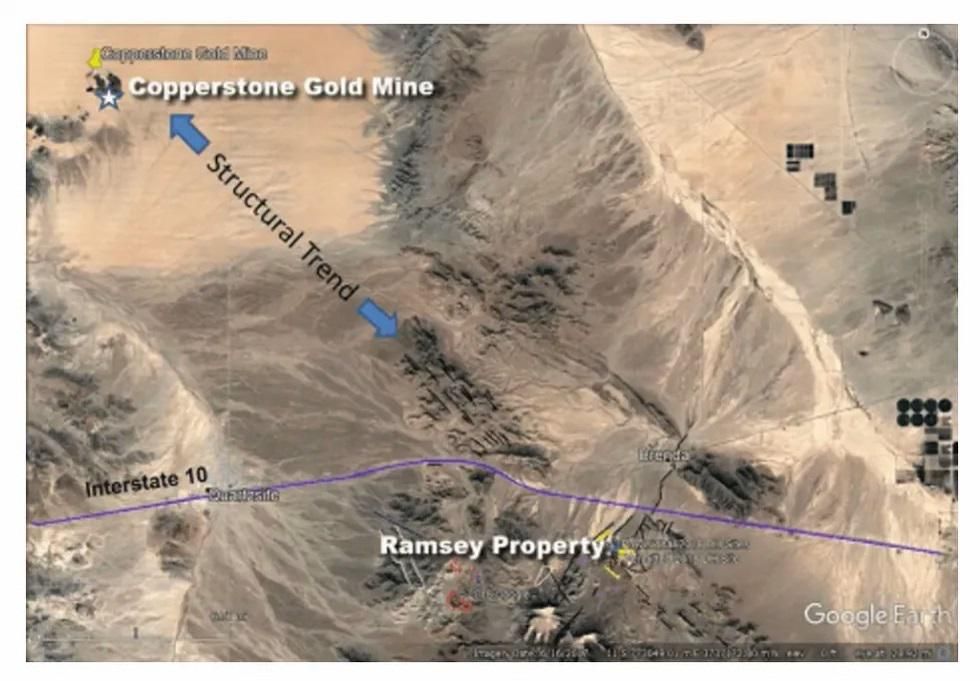 The property has seen historic production of 1370 gpt of gold and samples of high grade silver at 924.6 gpt. It is also home to 41 existing underground drill holes from the 1960s. Intercepts on the property show up 304 gpt of gold at up to 46 metres. Drill results from 18 holes on the Ramsey mine target completed by Arizona Silver to date show average gold mineralization at 31.5 gpt. The drill results also include a thick zone of disseminated silver and lead and zinc presence of up to 1 percent combined. Silver mineralization is open-pittable at depth. There is a large untested adjacent geophysical anomaly.
The property is fully owned with royalty buy-outs. The upcoming drill program on the property is scheduled to happen later this year when temperatures resume to safe operating levels for the crew. The company believes there is an upside potential for a large deposit size on the property.
Sycamore Canyon Project
The Sycamore Canyon property is located 20 miles northeast of the town of Willcox in southern Graham County in Arizona and consists of 10 unpatented lode mining claims on US Forest Service administered public lands. The property is accessible through gravel roads west of a paved divided highway with two large power lines. Sycamore Canyon contains a prominent silicified breccia body that occurs primarily within Precambrian granite as well as several smaller parallel banded silica veins.
Sampling backed by certified assay certificates from reputable laboratories throughout the silicified breccia demonstrates values up to 31 gpt of gold and 458 gpt of silver. From 42 samples collected from within the silicified breccias, values up to 15.45 gpt of gold and 396 gpt of silver was collected with average values at 0.893 gpt of gold and 82 gpt of silver. Historic samples from prospect pits not on the main breccia zone contained up to 50 percent of lead and 74 opt of gold. The property also has strong vlf-em anomaly across the main breccia identified after the 2018 exploration plan.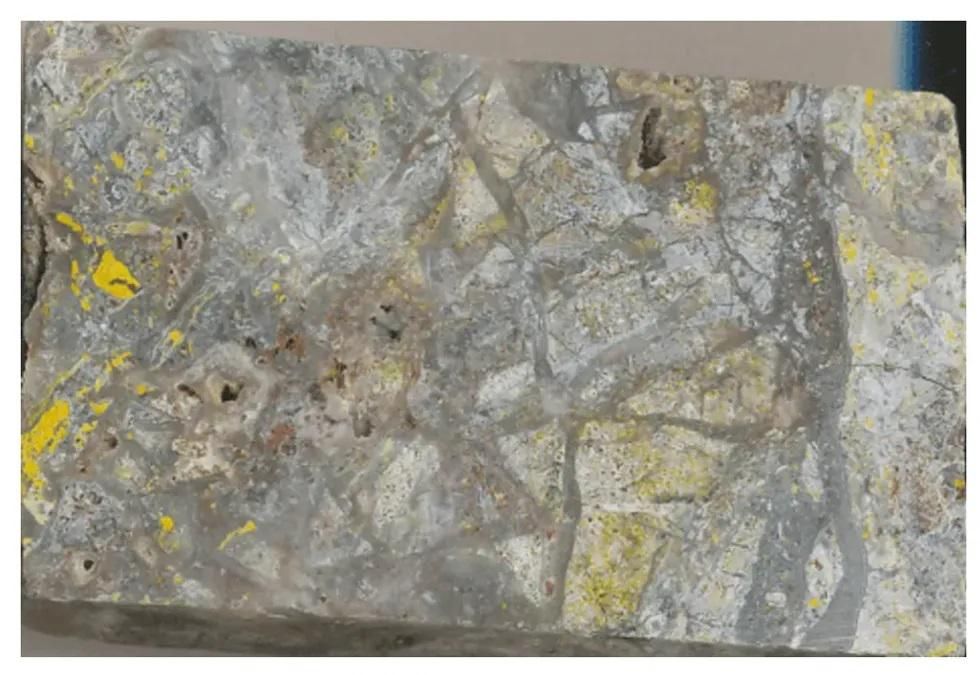 Arizona Silver Exploration fully owns the Sycamore Canyon project after previously entering into a lease with the option to purchase. The company has completed staking of an additional 28 unpatented lode mining claims surrounding the core group of leased claims to protect possible extensions of the silicified breccia and future development sites in the surrounding area. The area has yet to be tested with a drill hole but the company plans to begin an initial eight-hole drilling program, with two holes to test the gold-silver bearing silicified breccia on four initial sections pending a permit.
Management Team
Mike Stark - President, CEO and Director
Mike Stark has over 35 years of business experience in the private sector as an owner and operator of two successful companies and 29 years in the public sector. Stark's background includes corporate financing, investor relations, market support and corporate strategic development. Companies he has worked with in the past includes Exeter Resources and Extorre Resources.
Greg Hahn - VP Exploration and Director
Greg Hahn has over 35 years of experience in exploration and mine development. Hahn has held senior level management positions with several public mining companies. Hahn has taken projects from mine development to financing and through to production, including permitting, engineering, construction and operations.
Dong H. Shim - Chief Financial Officer and Corporate Secretary
Dong H. Shim is a member of the Chartered Professional Accountants of British Columbia and a Certified Public Accountant registered in the State of Illinois, United States. Shim has served as an audit partner on numerous audit engagements with a mid-size firm located in Vancouver, British Columbia, where he audited various publicly traded companies, primarily focusing on junior mining, oil and gas, pharmaceutical and high-tech industries. As an audit partner, Shim also assisted various start-up companies in achieving public listings on the TSX Venture Exchange, Canadian Securities Exchange and the OTC Market.
Shim is currently the President of Golden Tree Capital Corp. and SHIM Accounting Corporation with a primary focus on business advisory, corporate consulting and regulatory filings both in the United States and Canada. In addition, Shim teaches accounting as an instructor at a local college in Vancouver and acts as a facilitator at CPA Western School of Business where he mentors CPA candidates enrolled in the CPA Professional Education Program.
Eugene ("Gene") Spiering - Director
Eugene Spiering is an exploration geologist with over 30 years of international experience in mineral exploration and senior level project management in the Western United States, South America and Europe. As VP Exploration, he participated in the discovery and development of the El Valle and Carles gold mines, and the Aguablanca nickel mine in Spain, along with the discovery of 2 new uranium mineralized breccia pipes in Arizona. He was also responsible for the exploration and definition of two porphyry copper deposits near Yerington, Nevada.
Spiering is a consulting geologist and a Qualified Person (QP) as defined in the National Instrument 42-101. He is a registered member of the Society of Mining, Metallurgy, & Exploration (SME #4164070RM), a fellow member of Australasian Institute of Mining and Metallurgy (FAusIMM #222207) and served as SME 2015-2016 Henry Krumb Guest Lecturer. Spiering is on the Board of Southern Silver Exploration Corp, and acts as Chairman of the audit committee of ("SSV" on the TSX-V), a silver development project in Mexico.
David Vincent, BEng, Dip. FP - Director
David Vincent's background includes consulting and investment banking, corporate advisory, corporate public relations and capital raising services within the resources sector. Vincent was a senior executive with BAE Systems, a global aerospace company, where he gained significant skills and experience in international business development, feasibility studies, market analysis, business planning, project financing, project management and marketing within the United Kingdom, the Middle East and Europe.
He is a professional engineer and commercial pilot with post graduate academic qualifications in management and financial services. Vincent was a senior commissioned officer (engineer and pilot) in the Royal Australian Air Force. He has worked throughout Europe, the Middle East, Africa and Asia for the last 20 years. He holds a Bachelor of Engineering with Distinction from RMIT, a Diploma in Administrative Studies, an Advanced Diploma in Aviation Studies and a Diploma in Financial Planning from Deakin University in Australia.
Brady Stiles - Director
Brady Stiles is an independent investor with a diverse entrepreneurial background. As co-Founder and CEO, he operated a US federal contracting corporation. During the Deep Horizon oil spill, he co-designed and developed a US patented oil spill containment and recovery system. Stiles served as a designer, crew chief and co-pilot for multiple General Motors Motorsport programs. His 20 years of real-estate experience includes land development and timberland management.
Yale Simpson - Advisor
Yale Simpson has a Bachelor of Applied Science in Geological Engineering from the University of British Columbia in Canada and is a professional geologist. Simpson has more than 30 years of experience as a senior geologist, exploration manager and CEO of companies involved in precious metals projects in Australia, Africa, Eastern Europe and South America. Those companies included Pennzoil Company, Chevron Exploration, Australmin Holdings, Argosy Gold Mines and Black Swan Gold Mines Ltd.
He was co-chairman of Extorre Gold Mines Ltd., a successful spinout from Exeter, which was bought by Yamana Gold Ltd. in 2012 and was co-chairman of Exeter until it was purchased by Goldcorp Inc. in 2017. His particular expertise is in strategic resource planning, financing and corporate communications. In addition to Adamera Minerals Corp., Simpson is currently a director of Rugby Mining Limited.
Request an Investor Kit
EXCITING upcoming projects!
IN-DEPTH reliable insights!
SUCCESSFUL growth strategies!
VALUE-BASED content!
Arizona Silver Exploration