Hot Chili Limited
ASX:HCH
Low-Altitude Sizeable Copper Development in South America
Company Highlights
Hot Chili is a senior exploration and development mining company with a consolidated-project focus in a copper-rich region on the Chilean coastline.
The company is in the late exploration stages and is currently completing a preliminary economic assessment of the Costa Fuego Project, expected to be delivered in the first half of 2023.
The recently secured western extension to the Cortadera deposit is being drilled in the first half of 2023, with a subsequent update to the resource planned for the second half of the year.
Delivery of a pre-feasibility study on Costa Fuego is then scheduled for the first half of 2024.
Hot Chili has secured opportunities with investors and companies worldwide, including a significant investment and offtake agreement with Glencore.
The Costa Fuego Project is known for its indicated resource of 2.8 million tonnes of copper and 2.6 million ounces of gold, as well as an inferred resource of 0.6 million tonnes of copper and 0.4 million ounces of gold.
Costa Fuego is also within close proximity to a port and major highway.
An experienced management team is leading the company towards becoming a major player in the copper industry.
The company has been granted access to maritime concession land for Costa Fuego
Overview
The world is going electric, and that electricity needs to be stored and transported. Copper is a significant player in the electric future, but we might not have enough to go around. The mining industry needs to look decades ahead, but few major new copper mines will be entering production after 2023. Meanwhile, copper demand is expected to double by 2050. Will supply double by then as well? Considering that the past ten years have only added 500,000 tonnes (a two-percent increase) to annual copper production, it's not likely.
Chile is currently the largest copper producer in the world. The South American country is home to several major players in the copper industry. However, much of the country's copper rests in the Andes Mountains thousands of metres above sea level, making it extremely difficult to reach and naturally, very expensive. High-altitude mining presents several challenges, including access to water, engineering and permitting, and as previously touched on, a significant increase in capital costs. This is why the coastal plain hosting Costa Fuego in Chile is intriguing — it rests in the foothills of the Andes, at low elevation, and is an ideal location to construct a major project to make a significant contribution to annual copper production.
Hot Chili (ASX:HCH,TSXV:HCH,OTCQX:HHLKF) is a senior exploration and development mining company with a consolidated copper asset on the Chilean coastline. The company is completing a preliminary economic assessment( PEA), which it expects to deliver during the first half of 2023, followed by a Mineral Resource Update in the second half of 2023. Costa Fuego's pre-feasibility study is expected to be completed in the first half of 2024.
Hot Chili is advancing its Costa Fuego copper project and has major financial backers. It has secured an offtake agreement with copper giant Glencore (OTC:GLEN) shortly after they became the largest shareholder, buying a 9.99 percent stake in Hot Chili in August 2021.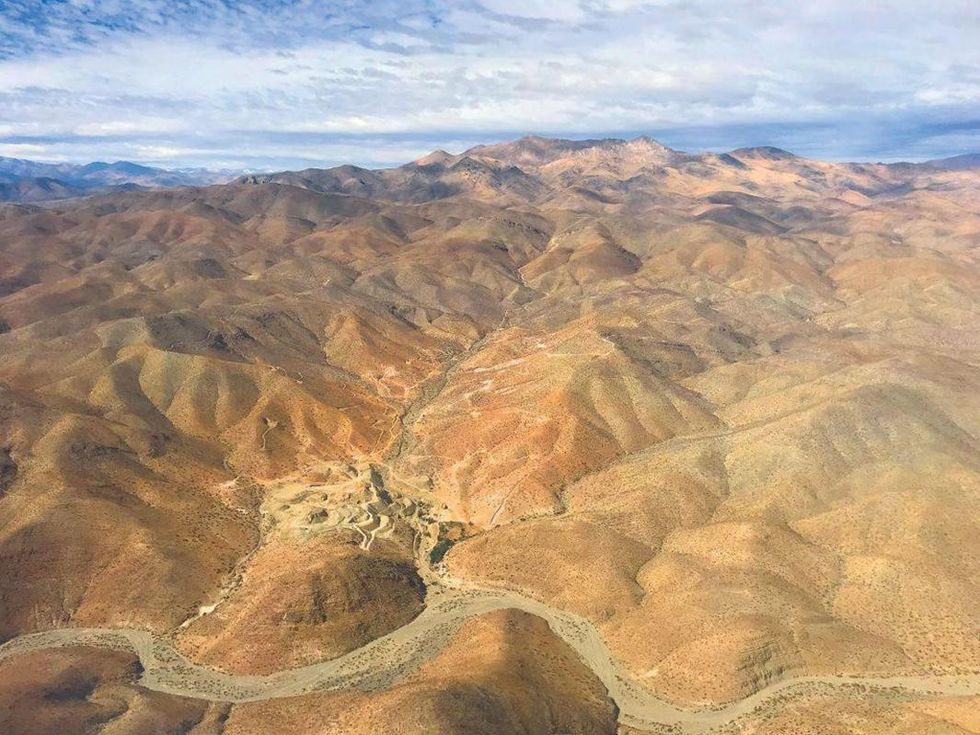 The company's Costa Fuego Project is known for its indicated resource of 2.8 million tonnes of copper and 2.6 million ounces of gold, as well as an inferred resource of 0.6 million tonnes of copper and 0.4 million ounces of gold. Hot Chili has completed a 47,000-meter resource definition drilling program and updated the mineral resource estimate, as a key step in its ongoing pre-feasibility study.
The asset is ideally located with respect to infrastructure: the planned concentrator is only 55 kilometers away from a significant port and seawater pipeline intake (permit granted); and 18 kilometers from a major power substation; the deposits are split by the dual-lane PanAmerican Highway and are 17 kilometers from a significant mining town, while also being shielded from sight by hills.
After more than a decade of exploration, Hot Chili has conducted over 422,000 meters of drilling across Costa Fuego, and the project is poised to declare its production credentials.
In 2022, Hot Chili was granted access to maritime concession land for Costa Fuego by the Chilean Naval Authority. Access to the coastal land surrounding the maritime concession provides yet another government approval in the company's regulatory process to develop Costa Fuego.
Hot Chili is led by an experienced management team that imparts confidence in its ability to become a major player in the copper industry. Christian Easterday, CEO and managing director, is an exploration geologist and leader with 20 years of experience working in top-tier companies worldwide. Grant King, COO, is a mining engineer with over 20 years of experience in the mining industry, including 10 years consulting in tier-1 engineering firms. Jose Ignacio Silva, country manager in Chile and chief legal counsel, combines his 15 years of global legal experience with chief geologist Andrea Aravena, who has more than 14 years of experience in the Chilean mining industry, and leads the field team to effectively and efficiently deploy capital into the ground. Along with additional experts, such as Dr. Steve Garwin (chief technical advisor), Dr. John Beeson (lead structural geologist) and Elizabeth Haren (resource development), the management team has all the right skills to lead Hot Chili to success.
Company Highlights
Hot Chili is a senior exploration and development mining company with a consolidated-project focus in a copper-rich region on the Chilean coastline.
The company is in the late exploration stages and is currently completing a preliminary economic assessment of the Costa Fuego Project, expected to be delivered in the first half of 2023.
The recently secured western extension to the Cortadera deposit is being drilled in the first half of 2023, with a subsequent update to the resource planned for the second half of the year.
Delivery of a pre-feasibility study on Costa Fuego is then scheduled for the first half of 2024.
Hot Chili has secured opportunities with investors and companies worldwide, including a significant investment and offtake agreement with Glencore.
The Costa Fuego Project is known for its indicated resource of 2.8 million tonnes of copper and 2.6 million ounces of gold, as well as an inferred resource of 0.6 million tonnes of copper and 0.4 million ounces of gold.
Costa Fuego is also within close proximity to a port and major highway.
An experienced management team is leading the company towards becoming a major player in the copper industry.
The company has been granted access to maritime concession land for Costa Fuego
Get access to more exclusive Resource Investing Stock profiles here
Investing News Network websites or approved third-party tools use cookies. Please refer to the cookie policy for collected data, privacy and GDPR compliance. By continuing to browse the site, you agree to our use of cookies.