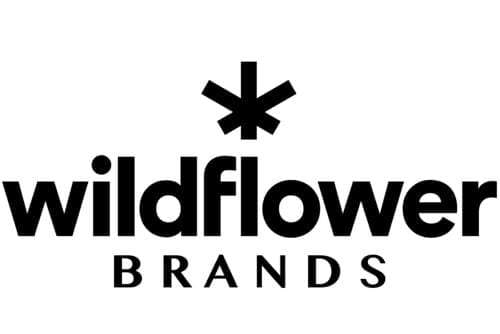 Wildflower Brands
Global Cannabis Brands for the Wellness Sector
Overview
Wildflower Brands Inc. (CSE:SUN, OTCQB:WLDFF, FWB:RSP) is a cannabis company focused on developing and designing plant-based products for the wellness and health markets. The company utilizes an organic growth and holistic business model that encompasses R&D, manufacturing, distribution, marketing, and retail to bring its products and brands forward in the US. To date, Wildflower Brands has developed multiple brands and revenue streams and is working on expanding its presence in the US, Canada, Europe and Asia.
Wildflower Brands' focus is on building its brand awareness across the US and Canada. To this aim, the company is acquiring City Cannabis Corp., a premier licensed cannabis retailer in British Columbia with two of the three legal cannabis retail licenses in Vancouver. City Cannabis has a third location in Vancouver along with one on Vancouver Island pending inspection that brings City Cannabis to a total of four licenses in the province. City Cannabis also has multiple retail license applications pending throughout British Columbia and Ontario, making the company the most extensive legal cannabis retailer coming out of British Columbia.
Wildflower Brands' full-spectrum hemp CBD products are distributed by over 300 stores across the US, including major retail chains like Dilliard's. Wildflower was recently featured in a Forbes article announcing the launch of a CBD salon in Saks Fifth Avenue's New York City flagship store. Wildflower Wellness CBD+ products were also present at a well-publicized Kim Kardashian CBD themed baby shower.
Wildflower Brands has cannabis licenses for manufacturing, distribution, cultivation, retail and delivery in California and the city of Los Angeles. Two partnerships have been formed to make use of the delivery license creating a new revenue stream for the company.
After conquering the North American markets, Wildflower Brands intends to shift its focus to the markets in Europe, Africa and Asia. To this aim, the company has signed an agreement with Two Towers, a wholesale prescription health and over-the-counter wellness distribution company in Poland, to expand the Wildflower Wellness brand into Europe. The company has also entered South Africa through an African distributor of North American hemp products.
Wildflower Brands' Company Highlights
Online sales have grown by 300 percent in the last year.
Continued high monthly revenue performance over the last year.
City Cannabis is the largest multiple retail legal cannabis operator to come out of British Columbia.
City Cannabis is the largest legal cannabis retailer in British Columbia.
Research sponsorship partner with Highmark Interactive.
Developed three proprietary brands that are generating revenues across America (top three sources of revenues: Washington, California and New York states.)
Wildflower Wellness is distributed through over 300 stores throughout the US.
Wildflower Brands has received a purchase order from Dillard's, expanding the company's brand presence into Florida and Texas.
International expansion opportunity to Europe through Poland. Other target markets include Canada, South Korea and Japan.
The company has recently expanded into South Africa.
Wildflower holds licenses that cover manufacturing, distribution, cultivation, retail and delivery in the state of California and the city of Los Angeles.
Global cannabis market to surpass $31 billion by 2021.
Global wellness market reached $4.2 trillion in 2017.