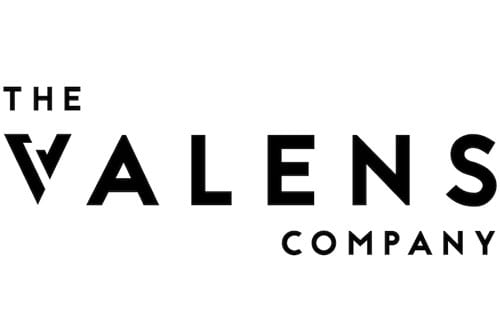 From Plants to Premium Cannabis Products
This Valens Company profile is part of a paid investor education campaign.*
Overview
The Valens Company (TSXV:VLNS, OTCQX:VLNCF) is a vertically-integrated provider of cannabis products well-positioned to become a leader in the emerging global-wide cannabis nutraceuticals market which includes cannabis oils, extracts, beverages and edibles. The company has assembled a portfolio of profit centers in Canada including cannabis extraction and processing facilities, testing facilities, and product development facilities which have the potential to serve both medical and recreational markets in the forms of products and services.
Valens' Plants to Premium Products (P2P) strategy includes:
Largest available scale in Canada and most diverse offerings of best-in-class extraction services including organic capabilities;
Diverse types of derivatives services;
Various product development and manufacturing capabilities;
State-of-the-art research and development and consumer and industry education.
In May 2017, Valens received its dealer's licenses for cultivation, extraction, testing, research and development through its wholly-owned subsidiaries Valens Agritech and Valens Labs, an ISO 17025 accreditation holder. In March 2018, the company also began processing and producing cannabis oil, currently running at a maximum capacity of 240,000 kilograms of input per month. In October 2018, Health Canada granted Valens it's ACMPR license to cultivate and process oil which allowed the company to transition into the Cannabis Act shortly after. In September 2019, Valens received an amended license from Health Canada, allowing the company to manufacture and supply oil products directly to provincial distributors and other authorized Canadian retail supply chains.
In anticipation of the eventual commoditization of cannabis production, Valens is also focusing on supplying premium products to the high-margin nutraceutical industry, expected to become one of the strongest sectors in the medical cannabis industry, expecting to capture an early share of the emerging global cannabis market. The crucial factor in the successful commercialization of cannabis nutraceuticals products is data. Valens wants to set an example and support the government health agencies by going above and beyond the current regulations in terms of overall accuracy, consistency and potency of cannabis ingredients and products.
For these important reasons, Valens is dedicated to best-in-class extraction, product development and analytical testing. With a state-of-the-art testing laboratory in partnership with US$100 billion scientific instruments company, Thermo Fisher Scientific, Valens Labs is focusing on setting global standards by publishing methodologies for cannabis testing. Its extraction and product development facility is equipped with five types of extraction and multiple finished product offerings for its clients. Valens has signed cannabis and hemp extraction services agreements with licensed producers including HEXO (TSX:HEXO), GTEC Holdings (TSXV:GTEC), Canopy Growth (TSX:WEED), Organigram Inc. (TSXV:OGI,OTC:OGRMF), Harvest One (TSXV:HVT) and Tilray (NASDAQ:TLRY), among others.
In March 2019, Valens entered into a bought equity financing agreement with AltaCorp Capital Inc. for $43.125 million. The proceeds from the financing are expected to be used to expand Valens' Canadian presence, geographic expansion, increase production capacity as well as white label product offerings.
Valens is led by an experienced management team and advisory board. The company's CEO Tyler Robson has extensive expertise in plant genetics and cultivation techniques for the production of consistent medical-grade cannabis. Robson's unique skill-set and operational knowledge have been key drivers for the expansion of the company's growing Canadian and international commercial interests. Robson's robust relationship network and exceptional commercial cannabis cultivation record enhances the company's ability to engage in strategic transactions, and to attract both licensed producers and selected late-stage licensed producer applicants seeking support and partnership alternatives.
Valens Company Highlights
Seasoned team with hundreds of years of combined medical cannabis experience and product knowledge
Developing production capacity for premium organic cannabis products in legal jurisdictions
Targeting both medical and recreational marijuana markets, wholesale and export
Assembling a portfolio of fully-licensed cannabis companies for horizontal integration as part of Valens' "plants to premium products" strategy
Cannabis and extraction services agreements in place with Canopy Growth, The Green Organic Dutchman (TSX:TGOD), Organigram, Tilray and Harvest One, among others
Extraction input capacity of 240,000 kilograms per month at Valens Agritech
Scalable operations for cost-controlled expansion
Multiple research collaborations and leadership initiatives
Bought equity financing agreement in place with Altacorp for $43.125 million
The Global Cannabis Market
Recent Health Canada data shows that sales of dried flower are decreasing month-to-month while cannabis oil sales are increasing month-over-month at an average rate of 10 percent. Analysts at Eight Capital estimate that by 2024, the medical cannabis
market in Canada is expected to reach $3 billion in annual sales.
Following legalization of the recreational market, the Canadian retail cannabis market is projected to be between $4.9 billion and $8.7 billion annually, according to Deloitte's recent report, titled "Recreational Marijuana: Insights and Opportunities". The consulting firm is projecting a supply shortage as the total current capacity of existing licensed producers is far from matching the expected demand levels. Satisfying the recreational cannabis market alone is expected to require 600,000 kilograms of dried cannabis production annually.
Valens Agritech: Cannabis Research and Cultivation
Valens Agritech anticipates participation in selective clinical trial programs researching the efficacy of medical cannabis.
Valens Agritech Ltd., a wholly-owned subsidiary of Valens, is a state-of-the-art cannabis research, extraction and product development center located in Kelowna, British Columbia. Valens Agritech received a dealer's license in May 2017 allowing them to analyze, cultivate, process, sell, import and export cannabis and cannabis-related materials. Valens also received a producer's license (under the ACMPR) for cannabis cultivation and oil processing, which was updated in November 2018. It allows the company to sell cannabis and cannabis products and engage in B2B sales.
In September 2019, Valens received an amended sales license from Health Canada. It allows the company to manufacture and supply oil products directly to provincial distributors and other authorized Canadian retail supply chains.
The 25,000-square foot facility has Health Canada Schedule 7 security level clearance that allows for vault-secured storage of up to $6.25 million in product. Valens' pending Schedule 10 security level allows the company to store as much as it desires within the vault (upwards of $100 million).
Having received its dealer's license, Valens Agritech began carbon-dioxide-extracted cannabis oil production in March 2018 for research and development. The company started with an extraction processing rate of 400 kilograms per month and has since raised the processing rate to 35,000 kilograms per month.
Valens Agritech also plans to offer contract R&D services including third-party clinical trial management, custom formulation and production, derivative formulations and extraction technology and pharmacology absorption optimization.
In May 2018, when it was cultivating, Valens reported the success of its first cannabis harvest. It exceeded expectations in terms of THC content, coming in above the industry average for the strain produced.
The Valens Agritech center's Head of Quality Assurance is Dawn Visintainer, a highly-accomplished scientist in the field of microbiology and biochemistry with years of experience in ISO 17025 accredited laboratories. She oversees the customized extraction processes at the Kelowna facility in the production of cannabis oils and edibles as well as other natural health products.
Valens Labs
In October 2018, Valens launched its subsidiary Valens Labs. Valens Labs is the company's lab service.
With the aim of setting the standard of third-party product verification, Valens Labs is a specialist in the testing of metals, residual solvents, pesticides, mold, terpenes and cannabinoid profiles. Valens Labs also conducts academic and commercial research projects for itself and its clients.
Partnership with Thermo Fisher
In September 2017, Valens partnered with Thermo Fisher Scientific Inc. (NYSE:TMO), a US$100 billion market cap scientific instruments company, to develop a 'Center of Excellence in Plant Based Science' in Kelowna, British Columbia. Under the partnership, Valens is expected to make use of Thermo Fisher's instrumentations to provide analytical services, R&D, forensic analysis and support for clinical trials.
Valens expanded its original R&D agreement with Thermo Fisher in November 2018. As part of the new agreement, Valens plans to use Thermo Fisher's instruments and consumables to develop and validate analytical methods for the study of cannabis. Findings from the study are expected to be co-promoted and published for global use.
"We are excited to expand our partnership with Thermo Fisher Scientific and capitalize upon our mutual interests to strengthen industry testing standards and increase patient safety," said Robson. "This research collaboration showcases the level of expertise of our scientific personnel and their drive to lead the industry in the analysis of cannabis. Our ISO 17025 accredited laboratory combined with the resources and scientific experience available from Thermo Fisher puts us in a great position to execute on our initiatives in the analytical testing space."
Valens' Strategic Agreements
Eticann
In August 2018, Valens signed an LOI with Colombia-based licensed producer Eticann SAS Zomac. Under the LOI, Valens is expected to have access to purchasing cannabis materials from Eticann and the exclusive right for the company to provide extraction services for Eticann's premium cannabis oil offerings. Valens also intends to provide extraction service expertise to Eticann as part of a toll service agreement, increasing the company's footprint into Colombia and other nearby markets. Lastly, Valens has the option to acquire up to 50 percent of Eticann's issued and outstanding shares.
Medigrowth Australia
In September 2018, Valens signed another LOI with Medigrowth Australia Pty Ltd., a medicinal cannabis company based in Victoria, Australia. Under the three-year agreement, Valens is expected to supply Medigrowth with cannabis flower and oil products for sale and distribution in Australia and for R&D purposes. Valens plans to also provide cultivation, extraction and lab service expertise to be used in R&D partnerships and collaborations with Australian universities, governments and more.
Takurino Holdings
Solidifying the company's presence in the extracts market, Valens has entered into a two-part, multi-year agreement with Tarukino Holdings, an R&D company that licenses technology and brands to licensed producers and processors. The agreement allows the company to enter into the cannabis-infused beverage, edible and topical categories.
Tarukino has developed a proprietary emulsion technology called SōRSE™, which transforms cannabis oil and oil-based terpenes into water-soluble forms that can be used in beverages, edibles, topicals and other consumer products. Cannabis products that use this technology can maintain potency when heated, chilled or frozen, and are not plagued with a strong taste or smell.
Under the agreement, Valens is expected to have long-term, exclusive Canadian rights to the production and distribution of SōRSE™, allowing the company to develop innovative branded products of their own.
"One of the many key benefits of utilizing SōRSE™ technology in edibles and infused beverages includes being able to dramatically decrease the time for onset and how long it lasts after consumption. This will improve the experience for our consumers and ultimately paves the path for how we believe cannabis will be consumed in the future," said Robson.
Valens is also expected to have the exclusive rights to produce, sell and distribute all of Tarukino's branded products to the Canadian market including top sellers Happy Apple™, a cannabis-infused sparkling cider, and Pearl2.0™, a cannabis-infused food and beverage mixer.
GTEC Holdings
In November 2018, Valens signed a multi-year cannabis extraction services agreement with GTEC. Under the terms of the agreement, GTEC is expected to ship bulk quantities of cannabis to Valens over a four-year period. Valens is to receive and process the cannabis on a fee-for-service basis before shipping the finished product to GTEC for final sale and processing.
Harvest One
In November 2018, Valens signed a multi-year cannabis extraction services agreement with Harvest One for cannabis extraction and value-added services. Under the terms of the agreement, Harvest One's subsidiary, United Greeneries, is expected to ship bulk quantities of cannabis to Valens for processing for a three-year period. Valens expects to receive a fee for its processing services. Valens also plans to conduct R&D services to support Harvest One's development of cannabis-based health and wellness products, beverages, vape pens and nutraceutical products.
"We are excited for the opportunity to utilize our extraction services and R&D technology platform to support Harvest One in delivering innovative, high-quality consumer packaged goods to the market," said Robson. "Valens' expertise in both cannabis extraction and cannabis derivatives offers Harvest One a competitive advantage in the marketplace, especially considering the proven consumer uptake and shelf-life stability benefits we are able to make available through the use of SōRSE™ technology. The team at Valens intends to work closely with Harvest One to put the best possible products on the shelves for Canadian consumers."
Canopy Growth
In October 2017, Valens Agritech entered into a supply and sale agreement with Canopy Growth, Canada's preeminent cannabis company, which has developed a strong network of partnerships in the cannabis space. Under the agreement, Canopy Growth is expected to distribute, market and sell the company's branded products by utilizing Valens' extraction process across its extensive CraftGrow distribution network, including Tweedmainstreet.com.
Valens has also signed a multi-year extraction services agreement with Canopy Growth. Under the terms of the agreement, Valens is expected to complete its extraction services to provide Canopy Growth with high-grade cannabis resin.
"We are pleased to provide specialized extraction services to support Canopy Growth's innovative product offerings, while also capitalizing on our CraftGrow partnership to bring Valens branded products to market in the new year," said Robson. "We take pride in our proprietary extraction processes and are honored to be recognized for our capabilities in supporting the growth of the cannabis market, particularly with the increasing role cannabis oils will soon play in the edibles space."
Sundial Growers
In January 2019, Valens signed a three-year extraction services agreement with Sundial Growers Inc., a privately held, Alberta-based licensed cannabis producer. Valens plans to provide its extraction services as well as R&D service to support Sundial's product development initiatives.
Organigram
Later that month, Valens signed a multi-year extraction services agreement with Organigram. Under the terms of the agreement, Valens is expected to process cannabis and hemp from Organigram's operations. Organigram is to then use the concentrate to produce oils, edibles and vaporizable cannabis products. Valens also plans to provide lab services for Organigram on an as-needed basis.
Tilray
In February 2019, Valens signed an initial and renewable two-year cannabis and hemp extraction services agreement with Tilray, a global leader in cannabis research, cultivation, production and distribution. Under the terms of the agreement, Valens is expected to process a minimum of 15,000 kilograms of dried cannabis flower and hemp annually. Tilray plans to complete the final processing and sale of the cannabis distillate and oil produced by Valens.
"Partnering with Tilray to support their existing and emergent product offerings marks another milestone for Valens," said Robson. "We take pride in our proprietary extraction processes and are honoured our best in class extraction capabilities have been recognized by Tilray, a pioneer in the global cannabis market, which we believe is a testament to the quality and reliability of our services."
Green Organic Dutchman
The following month, Valens signed a two-year cannabis and hemp extraction services agreement with The Organic Green Dutchman (TGOD), a premium global organic cannabis company with operations in Canada, Europe, Latin American and the Caribbean. Under the terms of the agreement, TGOD is to supply Valens with a minimum of 30,000 kilograms of cannabis in the first year and 50,000 kilograms the second. TGOD plans to use the concentrated cannabinoid resins and distillates to produce oils, sprays, capsules, edibles, beverages and topical products.
Valens is also working with TGOD to expedite the process of gaining organic certification for the company's organic processing methods. Once Valens obtains its certification, the company plans to offer a one-year exclusivity to TGOD for organic extraction processing services.
"We are excited to work with TGOD, Canada's premier certified organic producer," said Robson. "Organic resonates with consumers, and Valens looks forward to helping accelerate TGOD's time to market with the launch of its hemp-derived CBD product line in the coming months."
Iconic Brewing
Valens has signed a binding, five-year agreement, white-label cannabis-infused beverage contract with a division of Iconic Brewing Co., one of the leading innovative beverage companies in Canada. Valens is to provide its high-quality extracts and formulation services as well as its SōRSE™ emulsion IP for its cannabis-infused beverages. Iconic is expected to brand and market the finished product across Canada.
Under the terms of the agreement, a minimum of 2.5 million cannabis-infused beverages are expected to be produced over five years. The agreement also facilitates the opportunity to expand the partnership with new product offerings in the future.
Shoppers Drug Mart
In September 2019, Valens announced a supply agreement with Shoppers Drug Mart for cannabis derivative products. These products are expected to be sold through Shoppers Drug Mart's e-commerce site. Valens is expected to immediately start producing gel caps and tinctures for Shoppers Drug Market and expects to expand its product offerings to include vaporizer cartridges and topicals, among other products.
"Valens is proud to be chosen as the first third party extraction and product development company to supply cannabis oil products to one of the most recognized pharmacy retailers in Canada," said Robson. "Shoppers Drug Mart is a highly respected, trusted brand that consistently delivers premium products that patients can trust."
BRNT
Valens has also signed an initial two-year white label agreement with BRNT Ltd., a leading cannabis ancillary company looking to launch a line of unique cannabis vape pens in Canada. As part of the agreement, Valens is to provide over 2 million high-quality cannabis extracts over two years, filling services and national distribution of the custom formulated BRNT-branded vape pens. BRNT is known for its rapid national growth, brand quality, industry experience and commitment to product excellence.
Valens' Management Team
Tyler Robson — CEO and Director
Tyler Robson, Chief Executive Officer, is the former Chief Operating Officer of the Company as well as Director of Operations at Valens Agritech Inc. He attended the University of Saskatchewan on a football scholarship, graduating with a Bachelor of Science degree to return to Kelowna to pursue research and development, plant innovation and life sciences, with an emphasis on medical cannabis and its applications in the treatment of seizures, chronic diseases, pain control, and neurological symptoms.  With over a decade of experience and well-earned respect in the sector, Robson has a heavy hand in the company's plant genetics, growing methods, and facility operations that ensures consistently produced medical and recreational cannabis products and services of the highest quality.
Jeffrey Fallows, LLB/MBA — President
Mr. Fallows is an accomplished finance professional with over 17 years of experience working on a wide range of financial advisory mandates in the cannabis, consumer products and industrial products industries including mergers and acquisitions, initial public offerings, private placements, and strategic reviews both domestically and internationally. Prior to joining Valens, Mr. Fallows was a Managing Director at AltaCorp Capital Inc. where he was the Head of the Life Sciences and Diversified Industries investment banking teams.
Chris Buysen — CFO and Director
Chris Buysen has held numerous senior financial positions with reporting issuers over the past 15 years including his current role as Chief Financial Officer of the Company. He has also held a leadership role in a multi-family office, advising high net worth families on investment, business and other financial matters. Buysen has a Bachelor of Commerce degree from the University of Alberta, a Master of Professional Accounting degree from the University of Saskatchewan and is a CPA, CA.
Chantel Popoff – COO
In 2007, Chantel Popoff was appointed Director of Operations, then Director of Marketing for a fast-growing Western Canadian retail pharmacy chain. She was responsible for overseeing operations, financial performance, and marketing for 21 locations. The pharmacy chain's success led to an acquisition in 2012 by Shoppers Drug Mart. In January 2013, she took the opportunity to join a Canadian natural health food company for a more fast-paced, entrepreneurial environment, leading the operations and marketing of a national product launch.  By late 2015, Popoff and her team had gained shelf placement in over 8,000 stores, while implementing standard operating procedures, financial reporting structure and national consumer and trade marketing programs to grow the brand and prepare the company for further growth. She was promoted to President of the company in 2016.
Everett Knight — EVP of Strategy and Investments
Everett Knight has analyzed hundreds of cannabis companies and toured countless facilities globally. He has managed one of the only institutional investment mandates focused on the cannabis industry. His investment experience in the sector began in 2014 and since that time, he has accumulated a thorough understanding of the industry, regulations, subsectors, and the companies involved in this fast-growing space.
Quinn Shiskin – Head of Production
Quinn Shiskin's career emanates around production as a multi-ticketed Red Seal tradesman; where he worked in a variety of industries including mining, oil sands, LNG, pulp and paper and construction. In 2015, he had the foresight to enter the rapidly growing cannabis industry where he took extraction training in multiple facilities around North America. Upon gaining an in depth understanding of the specific process of extraction, he began designing and fabricating a variety of high throughput extraction systems. With his ever-growing knowledge of plant science and extraction processes, he is now the extraction process manager at Valens Agritech.
Ashley McGrath — Director
Ashley McGrath has been involved in real estate development for 14 years as the President and Owner of Glencoe Developments Inc. He has overseen all aspects of the development business including land acquisition, finance and sales of over 850,000 square feet of development space.  He oversees the management of a large rental portfolio of residential and commercial real estate and is a shareholder in an agribusiness operating over 400,000 square feet of indoor livestock production as well as a 23,000-acre grain farm.
Chris Irwin — Director
Chris Irwin is a partner in the Toronto law firm of Irwin Lowy LLP focused on securities and corporate/commercial law. He advises a number of public companies on a variety of matters including continuous disclosure and regulatory matters, reverse takeover transactions, initial public offerings and takeover bids. Mr. Irwin is also a director and officer of several public companies.
Nitin Kaushal —Director
Nitin Kaushal serves as Managing Director, Corporate Finance at PwC Canada. He has over 30 years of finance and investment expertise including having held a number of senior roles with Canadian investment banks as well as various roles within the private equity/venture capital industry. Mr. Kaushal sits on the boards of numerous public and private companies. He holds a Bachelor of Science (Chemistry) degree from the University of Toronto and is a CPA, CA.
Deepak Anand – Director
Deepak Anand is recognized as a thought leader in the global cannabis space. He currently serves as the co-founder and CEO of Materia Ventures, a European-focused supply and distribution company for medical cannabis and CBD products. He previously served as vice president of business development and government relations at a Canadian cannabis consulting firm; vice president of a Health Canada-licensed producer; and as a board member for various pharmaceutical associations across Canada, the US and Europe.
Advisory Board
Phil Donne
Phil Donne's background in the food and brand / communication industries extends over 30 years, spans 8 countries and incorporates rebrands, restructures, re-launches and bold brand and communication initiatives. From foundation experience at General Mills and Coca Cola up to his last role as President / CEO of Campbell Company of Canada, Mr. Donne's bias has been to truly push the status quo and to spark innovation to achieve new levels of potential and awareness. His years at Campbell's witnessed a spurring of the health and wellness renovation and relaunch of the entire soup portfolio. At Campbell's, Mr. Donne also led the first "meal replacement" offering in a can that was used to help in the fight against hunger both domestically and abroad. With Kellogg's, Mr. Donne gained experience across Europe as President in several posts. Returning to Canada as CEO of Kellogg Canada, he led a relaunch of the business that featured the breakthrough introduction of North America's first "meal replacement" cereal, Vector which remains the single largest new cereal product of the last 20 years.
Brett Channer
Brett Channer has over 25 years of marketing industry experience leading businesses as the CEO, President, and Chief Creative Officer and is now the founder of Mass Minority, a media studio with patent pending technology that works with creative content to outperform the market. Mass Minority is enjoying exponential growth and in less than three years has become a top agency in Canada. Before starting Mass Minority, Mr. Channer created the agency start up Red Lion for the Publicis World Wide Group, a digitally rooted company that shaped brand behaviour. Profitable in its first year, Red Lion became a change agent for Publicis and for clients seeking a new way to connect with customers. At Saatchi & Saatchi, Mr. Channer worked into the role of CEO and CCO. He was responsible for leading Saatchi Canada to "Most Improved Agency in Canada" as recognized in Strategy Magazine, as well as one of the top 10 most creative agencies in Canada. Becoming one of the top performing offices for growth in the Saatchi Network, Mr. Channer was the first Canadian to be invited onto the Saatchi Worldwide Board where he had shared responsibilities in the company's global performance.
---
*Disclaimer: This profile is sponsored by The Valens Company (TSXV:VLNS, OTCQB:VGWCF). This profile provides information which was sourced by the Investing News Network (INN) and approved by The Valens Company, in order to help investors learn more about the company. The Valens Company is a client of INN. The company's campaign fees pay for INN to create and update this profile.
INN does not provide investment advice and the information on this profile should not be considered a recommendation to buy or sell any security. INN does not endorse or recommend the business, products, services or securities of any company profiled.
The information contained here is for information purposes only and is not to be construed as an offer or solicitation for the sale or purchase of securities. Readers should conduct their own research for all information publicly available concerning the company. Prior to making any investment decision, it is recommended that readers consult directly with The Valens Company and seek advice from a qualified investment advisor.