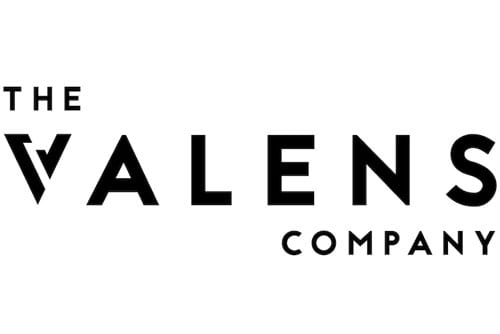 The Valens Company
From Plants to Premium Cannabis Products
Overview
The Valens Company (TSX:VLNS, OTCQX:VLNCF) is a vertically-integrated provider of cannabis products well-positioned to become a leader in the emerging global-wide cannabis nutraceuticals market which includes cannabis oils, extracts, beverages and edibles. The company has assembled a portfolio of profit centers in Canada including cannabis extraction and processing facilities, testing facilities, and product development facilities which have the potential to serve both medical and recreational markets in the forms of products and services.
Valens' Plants to Premium Products (P2P) strategy includes:
Largest available scale in Canada and most diverse offerings of best-in-class extraction services including organic capabilities;
Diverse types of derivatives services;
Various product development and manufacturing capabilities;
State-of-the-art research and development and consumer and industry education.
Valens is led by an experienced management team and advisory board. The company's CEO Tyler Robson has extensive expertise in plant genetics and cultivation techniques for the production of consistent medical-grade cannabis. Robson's unique skill-set and operational knowledge have been key drivers for the expansion of the company's growing Canadian and international commercial interests. Robson's robust relationship network and exceptional commercial cannabis cultivation record enhances the company's ability to engage in strategic transactions, and to attract both licensed producers and selected late-stage licensed producer applicants seeking support and partnership alternatives.
Valens Company Highlights
Seasoned team with hundreds of years of combined medical cannabis experience and product knowledge
Developing production capacity for premium organic cannabis products in legal jurisdictions
Targeting both medical and recreational marijuana markets, wholesale and export
Assembling a portfolio of fully-licensed cannabis companies for horizontal integration as part of Valens' "plants to premium products" strategy