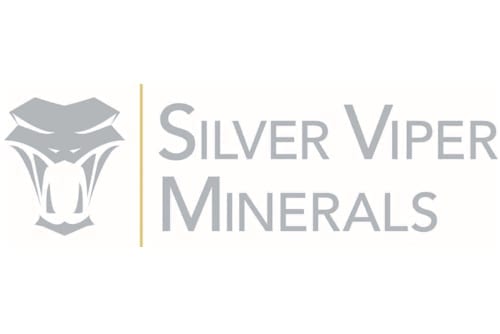 Silver Viper
Developing High-Prospect Properties Through Exploration
Overview
Silver Viper Minerals Corp. (TSXV:VIPR, OTCQB:VIPRF) is a mineral exploration company focused on the acquisition and advancement of high-quality, early-stage projects. The group aims to build value through discovery and deposit definition with the goal of attracting the interest of senior resource companies looking to acquire advanced mineral properties. Silver Viper establishes strict minimum thresholds for resource target size, ensuring that they make effective use of the company's capital and deliver as much value as possible to its shareholders.
Silver Viper is currently focused on exploring and advancing the La Virginia gold–silver project in Sonora, Mexico. The project's current form was achieved by the combination of two groups of claims acquired by the company. The first claims were acquired 100 percent from Pan American Silver Corp. (NASDAQ:PAAS,TSX:PAAS), which retains a royalty and right of first offer on any deal should Silver Viper successfully define an economic deposit. The second group is internal to the Pan American claims and Silver Viper has the right to earn 100 percent interest by way of an option agreement. The gold-silver exploration project has seen significant work in certain parts, though much of the mineralized trend remains untested. Historically reported high-grade findings from previous work include a 23.5-meter interval grading at 13.69 g/t gold equivalent.
Silver Viper recently completed an initial drill program comprising 20 holes for a total of 4,753 meters. Five distinct prospect areas along the mineralized corridor had received an initial drill test by the time the program broke for the winter break. Results from the second half of the program are still outstanding and will be released when available. Areas tested during this program were Las Huatas, Con Virginia, La Gloria, Huarache and El Rubi. The company's 2019 exploration program is currently underway.
The Silver Viper management team has a proven ability of discovering and developing quality exploration projects with large returns for their shareholders. The management team are members of the Belcarra Group, a team of industry professionals who have technical and capital markets experience in developing projects, including those associated with Orko Silver, Orex Minerals (TSXV:REX), Dolly Varden Silver Corp. (TSXV:DV) and Barsele Minerals (TSXV:BME). They have a strong history of entering agreements with major mining companies such as Pan American Silver Corp. (TSX:PAAS), Coeur Mining (NYSE:CDE), First Majestic Silver (NYSE:AG,TSX:FR,FWB:FMV), Fresnillo (LSE:FRES), Agnico Eagle (NYSE:AEM,TSX:AEM) and Hecla Mining Company (NYSE:HL).
Silver Viper Company Highlights
Actively working one exciting exploration project in a prolific mining jurisdiction while constantly reviewing other property submissions.
La Virginia is an exploration property with a recent exploration history including approximately 52,000-meters of drilling over 188 drill holes.
Publicly-reported drill tests at La Virginia reported findings as high as 23.5 meters of 13.69 g/t gold equivalent.
Experienced technical and management team with proven ability to unlock value by developing projects through exploration.
Management and institutional shareholders own 39 percent and 35 percent of the shares respectively.
La Virginia Gold-Silver Project
In June 2018, Silver Viper entered into an option agreement with a syndicate of individual claim owners. The agreement gives Silver Viper the right to earn a 100 percent interest in the 2,102-hectare Rubi-Esperanza property for $4.5 million dollars in staged, escalating payments over four years. To further consolidate the company's land position, in December 2018 Silver Viper acquired the surrounding mineral claims and a proprietary dataset covering previous drilling on Rubi-Esperanza from Pan American Silver. In June 2019, Silver Viper renegotiated its Rubi-Esperanza option agreement to purchase the three concessions that comprise the La Virginia project for a lesser amount and with an extra year to complete the payments. The two agreements form the current 35,598-hectare property which encompasses almost 40 kilometers of a prospective mineral trend.
The La Virginia property is located 220 kilometers east-northeast of Hermosillo in the state of Sonora within the Sierra Madre Occidental. The property is also 100 kilometers north of the Dolores gold-silver operation and 90 kilometers south of the El Tigre gold-silver operation.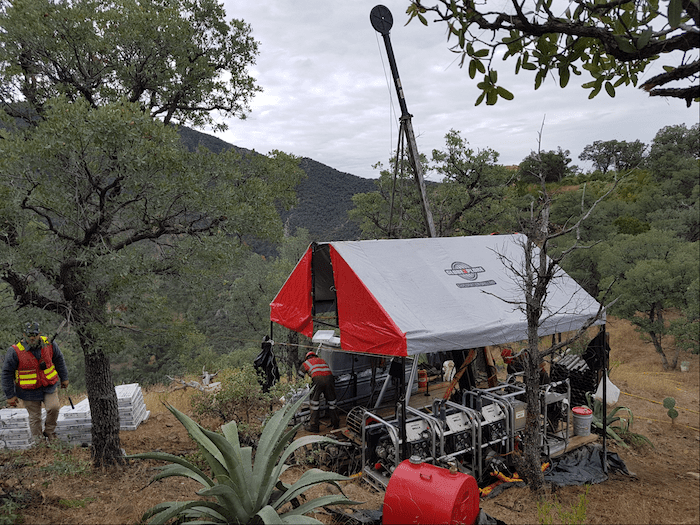 Historic exploration
There is evidence of small-scale underground mining in several locations on the property in the 1970s and totals approximately 210-meters of underground development. However, the property was officially identified by Minefinders Corp. in 2007, during a regional targeting program.
Following a period of surface mapping and geochemical sampling, Minefinders initiated a drilling program from 2010 through to early 2013. Publicly available data is limited, though MD&A documents indicate that Minefinders spent as much as $3.5 million on 48 diamond drill holes totaling 15,686 meters in 2011 alone. Grades reported by Minefinders include 23.5 meters of 13.69 g/t gold equivalent and 15 meters of 6.14 g/t gold equivalent.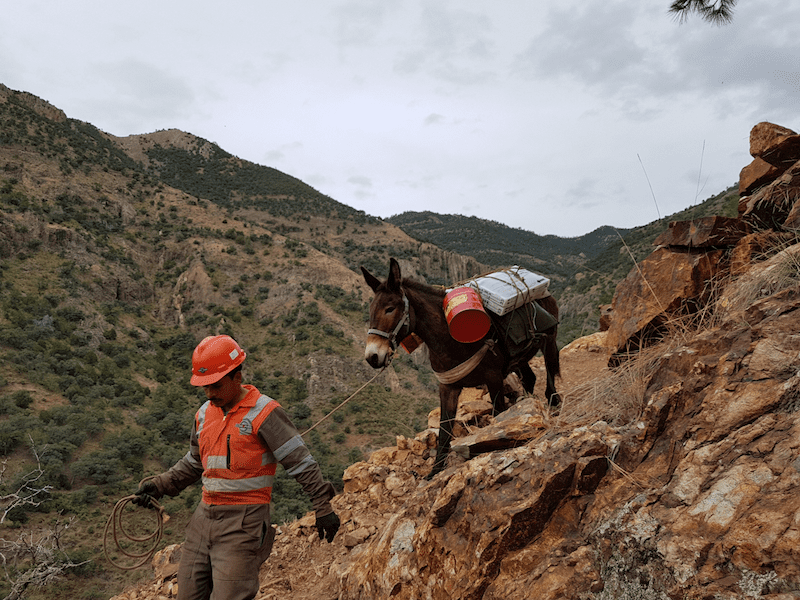 Minefinders was acquired by Pan American in January 2012, largely for the operating Dolores silver-gold mine. Minefinders drill tested La Virginia during the acquisition process, with Pan Am continuing exploration drilling into early 2013. At the commencement of Silver Viper's involvement, there were 188 diamond drill holes completed on the property.
Historical exploration work identified anomalous gold and silver mineralization in structures ranging numerous kilometers from known showings. Silver Viper has reviewed existing data on the project, including an overview of existing drill core and logging. The company is also conducting an ongoing regional reconnaissance survey on the greater claim area to identify prospective areas for follow up exploration.
The drilling program was designed to provide several confirmation holes in areas of known mineralization and to test previously undrilled mineralized showings. Over the course of 2018, Silver Viper completed 4,753 meters of drilling over five prospect areas that distributed along 11 kilometers of a structural trend, resulting in the discovery of the El Rubi and Con Virginia zones.
Ongoing exploration
Silver Viper's 2019 work programs are expected to focus on continued prospecting and geochemical sampling to identify and refine future targets for exploration along trend and on parallel zones. Additional drilling is also likely to be completed to further explore the newly discovered El Rubi and La Gloria targets.
To date, the company has tested the areas to the north, south and east of the El Rubi discovery. The company intends to complete a 720-line-kilometer magnetic and radiometric survey over the El Rubi and La Gloria targets.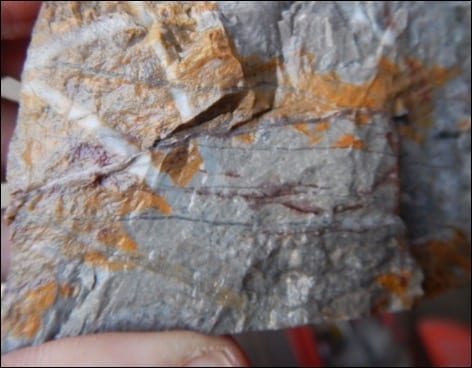 Core from LV11-050C, 250.8 meters to 253.8 meters, 3 meters averaging 12.55g/t gold and 747g/t silver. Photo taken in February 2018.
The Silver Viper management team has a proven ability of discovering and developing quality exploration projects with large returns for their shareholders as demonstrated with the discovery of Orko Silver Corp's La Preciosa silver-gold deposit in Mexico as well as the Barsele gold project in Sweden. They have a strong history of entering agreements in the past with major mining companies such as Pan American Silver, Coeur Mining, First Majestic Silver, Fresnillo, Agnico Eagle and Hecla.
Silver Viper's Management Team
Steve Cope—CEO and Director
Steve Cope has 12 years' experience in the mining sector. He has worked in corporate development for Orko Silver Corp, Barsele Minerals Inc., Orex Minerals Inc. and Timmins Gold Corp. His responsibilities with these companies have covered a wide range of areas including financing companies, project evaluation, investor relations and mergers and acquisitions.
Carla Hartzenberg—CFO and Director
Carla Hartzenberg, CPA, CA, is a Chartered Professional Accountant with 10 years of experience primarily focused on the natural resources sector. She possesses significant experience in mining exploration, real estate, manufacturing and clean technology. She has held management positions in the resource sector as well as real estate. In addition, she gained extensive experience through a Canadian audit firm providing assurance services to publicly traded companies on the TSX, TSXV and OTC markets. She holds a Bachelor's degree in Economics from the University of Victoria.
Dale Brittliffe, P.Geo.—VP Exploration
Dale Brittliffe is a professional geologist with 20 years of experience in design and management of mineral exploration programs in Australia, Canada, Mexico and Brazil. He has particular expertise in identifying and upgrading early stage projects and boasts a solid track record of successful stakeholder negotiations resulting in amicable and productive land access agreements. Based in Vancouver, he has eight years of experience managing exploration projects in northern Mexico and has previously completed such work for Kootenay Silver, Astral Mining and Orex Minerals Inc. He holds a Bachelor of Applied Geology degree from Curtin University of Western Australia and a Bachelor of Science (Environmental) degree from the University of Western Australia.
Alex Tsakumis—VP Corporate Development
Alex Tsakumis is a seasoned executive in the mining space with over twenty-five years of investment experience with private and public companies. Prior to joining Silver Viper, he was the Vice President of Corporate Development at Alio Gold Corp. (formerly Timmins Gold Corp.) for nine years, where he played a pivotal role in the development of the corporation from a junior exploration to a production company. He began his career in 1989 with the Barrington Group, representing advanced stage mining companies. He has experience in capital formation and management and growth of listed companies, including mergers and acquisitions, corporate governance, and corporate communications. He is a graduate of the University of British Columbia with a Bachelor's Degree in Economics.
Melissa Martensen—Secretary
Melissa Martensen has served as corporate secretary to junior mining companies since 2008 with Orko Silver Corp and others. Currently, she serves on the Boards of Orex Minerals Inc., Barsele Minerals Corp, Silver Viper Minerals Corp, and Dolly Varden Silver Corp. She has a B.Comm. (Finance) from UNBC.
Gary Cope—Chairman and Director
Gary Cope has accumulated over 33 years of experience in corporate management and strategy, with a specific emphasis on public company finance. He arranged financing for the South Kemess project and later became heavily involved with the negotiations and selling of the deposit to Royal Oak Mines. In the past 12 years, he has acted as a senior officer and director for various publicly held companies, such as St Phillips Resources. Cope served as the president, CEO and director of Orko Silver Corp, and was instrumental in negotiating and arranging the sale of Orko Silver to Coeur d'Alenes Mine Corp in 2013. He currently holds those same positions with Orex Minerals Inc. and Barsele Minerals Corp.
Art Freeze, P.Geo.—Director
Art Freeze has an impressive 45 years of experience in mineral exploration and project management. Until 2007, he served as the primary consulting geologist for Goldcorp Inc., and has held consulting, management and supervisory positions with international mining companies such as Cominco Ltd, Pasminco Exploration, Echo Bay Mines and Pan American Silver Corp. He is a member of the Association of Professional Engineers and Geoscientists of British Columbia (APEGBC) and was a consulting geologist and advisory board member for Orko Silver Corp.
Ross Wilmot, CPA, CA—Director
Ross Wilmot is a chartered accountant who has provided public companies with senior financial management services for more than 20 years. He offers exhaustive knowledge of reporting practices and requirements for public companies based in Canada and the United States. Wilmot has been involved in numerous business valuations and acquisitions, high tech start-ups and international mining operations.
---
*Disclaimer: This profile is sponsored by Silver Viper Minerals Corp. (TSXV:VIPR). This profile provides information which was sourced by the Investing News Network (INN) and approved by Silver Viper Minerals Corp., in order to help investors learn more about the company. Silver Viper Minerals Corp. is a client of INN. The company's campaign fees pay for INN to create and update this profile.
INN does not provide investment advice and the information on this profile should not be considered a recommendation to buy or sell any security. INN does not endorse or recommend the business, products, services or securities of any company profiled.
The information contained here is for information purposes only and is not to be construed as an offer or solicitation for the sale or purchase of securities. Readers should conduct their own research for all information publicly available concerning the company. Prior to making any investment decision, it is recommended that readers consult directly with Silver Viper Minerals Corp. and seek advice from a qualified investment advisor.