Overview
Market research projects the global games market to generate over US$175.8 billion in 2021 and surpass US$ 200 billion in 2023. With so many options for online gaming, wide droves of gamers are turning to games with more substance, strategy and skill needed to win.
Skill-based games are online games that base heavily on the player's skill to determine their chances of victory. For the growing audience of experienced gamers, pure skill games provide an opportunity for a unique gameplay that is unlike anything on the market.
Royal Wins Pty Ltd. (CSE:SKLL) is the world's first licensed real-money pure skill gaming platform. The company operates an innovative digital games studio pioneering skill game wagering and betting on mobile casual games. Its flagship skill gaming app, Kash Karnival, offers players in 147 countries the chance to win real money.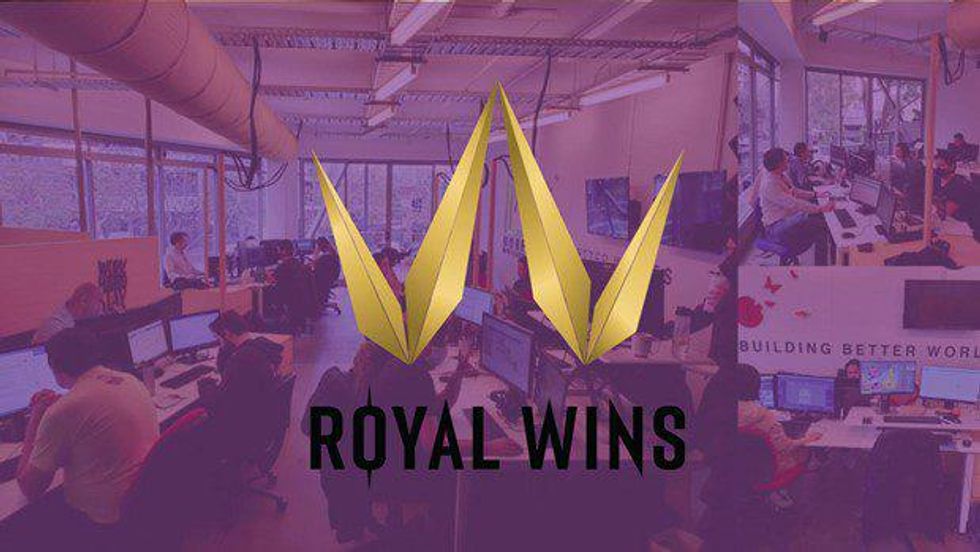 Established in 2014, Royal Wins designs, develops and operates real-money wagering skill games to disrupt the online gaming space. The company delivers exciting gameplay to its users and chances to win life-changing jackpots and prizes on their skill with new game releases quarterly. The company's primary innovation and intellectual property centers around solving big data problems around skill gaming difficulty and mechanics, balanced cash jackpots algorithms and maintenance of Return-to-Player (RTP) percentages.
Royal Wins has released an exceptional suite of pure skill mobile games on Android and iOS mobile and tablet platforms via their skill gaming app, Kash Karnival. The company continues to innovate the online and mobile wagering and gaming industry by developing new products to be consumed by the ever-evolving base of gamers. It stands as the emerging leader in pure skill real-money gaming and is the recipient of the world's first gaming license for games of skill.
The company's key drivers involve utilizing the rapid rise of social and mobile gaming amongst millennials and the uptick of wagering on skill games across mobile, PC & console platforms. As Royal Wins' adds more games to its flagship app Kash Karnival, players will have more choice & control over how their wins, gameplay, and player-to-player gaming experience.
The next steps for the company include growing its user base across APAC & EMEA. This expansive move would expose gamers to Royal Wins platforms of hyper-casual games and grow the company's over 1.6 million gamers licensed for cash prize pools, wagers and non-cash rewards. It expects to launch its Player vs. Player (PvP) iteration, Kash Royale, this calendar year to cater for competitive players who prefer playing head-to-head. Royal Wins also seeks to add additional games to its non-cash prize product, Arcade Corner, given the success of Betty's Bakery that was launched on May 26th, 2021.
As a leader of pure-skill gaming, the company has an early-mover advantage in emerging economies where traditional gambling establishments are scarce but wagering appetite is high. Although Royal Wins enjoys substantial reach in active Asian markets, its strategic positioning in Canada allows it to operate expansive opportunities across Europe & the Americas.
Royal Wins is backed and supported by gaming industry leaders and top-tier developers. The company's management team comprises a robust group of professionals in gaming, tech and start-up development. Together, they prime Royal Wins for exceptional commercial growth and leading innovations in skill-based games.
Royal Wins' Company Highlights
Royal Wins is the world's first licensed real-money pure skill gaming platform
The company stands as the emerging leader in pure skill real-money gaming and is the recipient of the world's first gaming license for games of skill.
Royal Wins has released a suite of pure skill mobile games on Android and iOS mobile/tablet platforms via their skill gaming app, Kash Karnival.
The company's key drivers include the rapid increase of mobile and social gaming, which has the potential to push its over 1.6 million user base to new heights.
Royal Wins is led by a team of industry stars in game development and internet gaming. Collaboration with a proven management team poses exceptional economic and user growth potential for the company.
The company signed a Memorandum of Understanding to acquire Antics Gaming LLC, a Las Vegas, Nevada based developer of skill-based games for Android and iOS platforms.
Royal Wins' Key Project
Kash Karnival
Kash Karnival is an immersive real-money skill gaming hub targeting millennial markets. Royal Wins' innovative gaming platform has been built by top-tier developers and offers unique gameplay that utilizes player skills to win. The flagship app is available in 147 countries and utilizes drop-on wagers, in-app purchases and advertising to maximize revenue.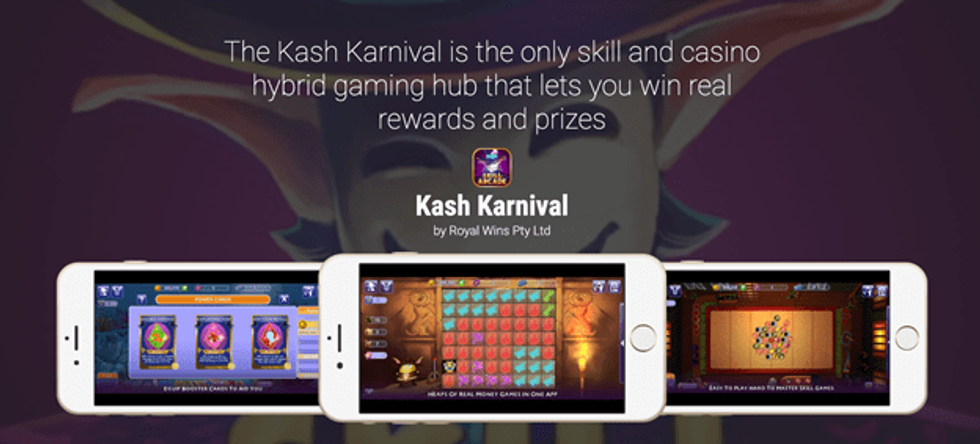 Kash Karnival provides a fun, thematic place where players can bet and win real money and item prizes playing a variety of casual games such as match-three, puzzles, arcade, and action games.
Royal Wins' Management Team
Peter Gan - CEO
Peter Gan is a proven senior executive with experience in various CEO and managing director roles. Gan has over 15 years in publicly listed companies and had an early career in Accenture and IBM Implementation. He also has expertise in blockchain and digital assets.
Robert Fong - Co-Founder & COO
Robert Fong has over 13 years of experience in gaming and tech startups. He has two successful multi-million dollar exits and multinational experience across a portfolio of leading & growing lean, agile startups to commercialization.
Lukie Ali - Co-Founder & CTO
Lukie Ali has extensive expertise in advanced tech systems, artificial intelligence, server & security development web, mobile and social media tech. Ali also has high fidelity game engine experience.
Alex Igelman - MD, eSports Capital
Alex Igelman is one of Canada's leading legal experts on internet gaming with over 20 years of experience as a game lawyer and consultant, Igelman is also the founder of Gaming Research Partners.
Jean-Claude Petter - Co-Founder & Advisor
Jean-Claude Petter is the former CEO of Ferrier Lullin Bank (Julius Baer). He has vast experience in funding and managing high-growth. startups, reverse take-overs, M&A and IPO and a strong network of HNWI.
Becky Harris - Advisor
Becky Harris is a thought leader in the gaming and wagering sector. She is a Distinguished Fellow in Gaming and Leadership at the International Gaming Institute of the University of Nevada, Las Vegas and Adjunct Professor of Law at the Boyd School of Law, UNLV.
Luis Goldner - Advisor
Mr. Goldner is a seasoned corporate executive who has managed and operated Fortune 500 companies in the Americas with a focus on global partnerships, consumer trends, and operational best practices. Luis has been a pioneer in bringing Smart Card technology to Brazil and has over 12 years' experience in lottery and gaming industry, including serving as CEO for Intralot do Brazil which he grew to become the number one lottery operator in Brazil. He is currently serving as the Chief Operating Officer of digital media company ICARO Media Group based in New York.
Charles Vycichl - Advisor, Non-Executive Chairman, Member of Board Committees
Mr. Vycichl is a professional lawyer with over 40 years' experience dealing with global projects for complex international legal transactions in the pharmaceutical, chemical, and oil industry, as well as internet and telecommunication fields, including within the legal department of Fortune 100 and Fortune 500 companies. While being a generalist in business law, Mr. Vycichl has an in-depth exposure to the EU competition, intellectual property, acquisitions, and joint venture laws.
---
INN does not provide investment advice and the information on this profile should not be considered a recommendation to buy or sell any security. INN does not endorse or recommend the business, products, services or securities of any company profiled.
The information contained here is for information purposes only and is not to be construed as an offer or solicitation for the sale or purchase of securities. Readers should conduct their own research for all information publicly available concerning the company. Prior to making any investment decision, it is recommended that readers consult directly with Royal Wins Pty Ltd.. and seek advice from a qualified investment advisor.
Request an Investor Kit
EXCITING upcoming projects!
IN-DEPTH reliable insights!
SUCCESSFUL growth strategies!
VALUE-BASED content!
Royal Wins