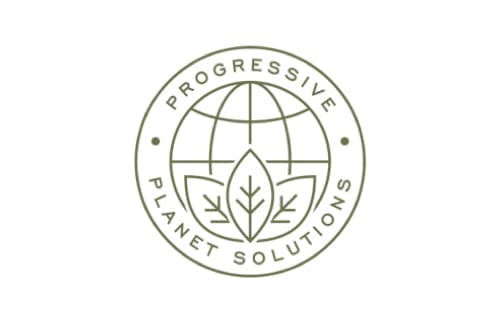 Progressive Planet Solutions
Exploration and Production of Energy Storage Materials
Overview
Progressive Planet Solutions Inc (TSXV:PLAN) is a Canadian company dedicated to the exploration for and development of industrial mineral deposits. In addition, Progressive Planet is concurrently conducting product development initiatives for materials made using zeolite. The company holds three Canadian properties: the Z-1 zeolite quarry in British Columbia, an option to earn a 20 percent stake in the Thomson Bros. lithium project in Manitoba and the Buckingham graphite project in Quebec.
The global zeolite market is expected to reach US$33.8 billion by 2022. Zeolite is an adaptable, flexible and environmentally-friendly material with applications in the industrial, consumer and environmental sectors. The zeolite industry has been on the rise since its discovery in the 1950s, and the space has seen continued research and development.
At its Z-1 zeolite quarry in British Columbia, Progressive Planet has extracted and crushed a stockpile of thousands of tonnes of zeolite that is ready to be transported to clients in various industries. Progressive Planet is also using material from this stockpile to conduct its own product development initiatives. Having fulfilled the expenditure requirements to acquire 100 percent of the property, the company has commenced purchasing equipment to store the zeolite as well as crush and screen it to the various sizes required in multiple industries.
Progressive Planet has procured a processing and product development facility in Vernon, British Columbia. The site was the former home of the Motoplex Speedway. It provides three phase power and the utilities required to process zeolite into the various particle sizes needed by various end users. The facility also houses Progressive Planet's Advanced Materials Center (AMC) product development lab. The lab is expected to be equipped with specialty equipment used to create blends of concrete using zeolite and other additives.
Progressive Planet has partnered with InnoTech Alberta to conduct a comprehensive zeolite efficacy trial using hemp plants, two different grow mediums and four different percentages of zeolite in the grow mediums. As an additional component to the study, the companies sought to determine whether zeolite can conserve water while providing benefits to the plant and soil. Initial results from the trial indicated that zeolite plays a role in improving water conservation in the soil, nutrient retention and flower bud yield. Zeolite is also capable of improving the production of 10 tested cannabinoids in the plant.
Progressive Planet is led by a strong management team that is leading the company's transition towards developing markets for zeolite and products made from zeolite while seeking to optimize the value of its minority interest in a lithium deposit and its interest in a graphite property. Progressive Planet's CEO and its advisory board members have over 50 years of combined experience in product and technology development including the procurement of many patents.
The company's CEO, Steve Harpur, was responsible for designing the first mechanical food de-packaging plant in Western Canada. He is supported by a strong advisory board whose members include:
Dave Richardson, who has procured over 20 patents and developed a global business in Finished Concrete Forms;
Earl Jenson, an engineer and senior executive at InnoTech Alberta responsible for developing technology for commercialization; and,
Quak Lee, a highly qualified chemical engineer with over 15 years of experience in engineering, management and data science.
Progressive Planet Company Highlights
Three projects in safe and stable jurisdictions in Canada.
Zeolite:

Completed earn in requirements for Z-1 zeolite quarry in Cache Creek, British Columbia.
Developing markets for zeolite and value-added products containing zeolite.
Focused R&D program on efficacy of zeolite for use in emerging cannabis production.
Thousands of stockpiled tonnes of zeolite ready to be trucked to customers.
Procured facilities within a three-hour drive of the mine to size reduce, dry and store zeolite for shipping to customers as well as to work on value-added products containing zeolite.
Agreement with the University of Alberta to modify the rheology of its zeolite from the Z-1 Zeolite Quarry

Lithium:

New NI 43-101 technical report being completed on Thompson Bros. lithium project by Nova Minerals Ltd. (ASX:NVA).
Results of NI 43-101 are expected to dictate the next steps for Progressive Planet and its majority partner, Nova Minerals.

Graphite:

Advanced exploration including drill programs have been completed.
Graphitic carbon intersects of eight meters of 17.70 percent graphitic carbon and 16 meters of 11.90 percent graphitic carbon reported at the Buckingham project.