This profile is part of a paid investor education campaign.*
Resource Investing News Featured Stock
Overview
Phivida ["fiii-vee-daa"] Holdings Inc (CSE:VIDA) is a publicly traded company listed on the Canadian Securities Exchange under the ticker symbol "VIDA" and in the United States as PHVAF. Phivida is a premiere brand of cannabidiol ("CBD") infused functional foods, beverages and clinical health products, poised for global distribution. Using nanoencapsulation technology, Phivida converts lipid based cannabinoids into water soluble delivery format, enhancing bioavailability, and timed released within the body.
Phivida's nanoencapsulated CBD is infused into CBD beverages, foods and supplements containing a proprietary blend of phytonutraceuticals studied to target a range of health conditions, from chronic pain to terminal diseases. Phivida Enhanced Inc. (a wholly owned subsidiary of Phivida Holdings Inc.) is the clinical division of Phivida responsible for the formulation, manufacturing and distribution of the professional line clinical products under the brand name Vida+. These clinical grade CBD products include sublingual's, hard capsules and other full spectrum CBD-hemp oil extract infused nutraceuticals and natural health products. The Vida+ label is a professional line of products clinical grade for higher potency and are third party laboratory tested for cannabinoid potency, terpenes, residual solvents, bacteria and pesticides.
Phivida Nutrition (a wholly owned subsidiary of Phivida Holdings Inc.), is the cannabinoid infused functional foods and beverage division sold under the brand name "Phivida". The Phivida label cannabinoid infused beverage products target daily preventative health and enhanced performance, and include; CBD-Iced Teas, CBD Vitamin Juices and Shots, and CBD-Vegan Nutritional Shakes with up to 25 mg of CBD in every bottle.
CBD studies include exploration into the following medical properties: Anti-convulsion, inflammation, anxiety, and nausea in animal studies, antitumor activity on human breast carcinoma by inhibiting cancer cell growth. Cannabinoids, (especially CBD) are widely studied for their general preventative and therapeutic effects on inflammation based disorders such as; pain, anxiety, insomnia, appetite, and researched for their potentially curative properties on; glandular cancer (brain, breast, thyroid, prostate, etc.) and Neurodegenerative diseases (MS, Alzheimer's, Epilepsy, etc.). The lack of psychoactivity of CBD-rich cannabis varieties make it an appealing treatment option for patients seeking natural plant treatments without the side-effects of THC and the fact that Phivida uses hemp derived CBD from permitted farms protected under the 2014 Farm Bill and Cole Memorandum, Vida+ products are eligible for sale in alternative health care clinics across the United States.
Celebrating; Health and Wellness, In Harmony™, Phivida's mission is to lead the alternative health care sector as the benchmark quality standard in premium cannabinoid infused foods, beverages and clinical products, with a dedicated to research, education and investing back into the communities we so proudly serve.
Investment Highlights
Board: former CEO of Redbull, SVP of P&G, current SVP of the BDC, and Partner at Gowlings Law
Chairman of the Advisory is former EVP/COO at Seagrams Int. and EVP at Grupo Empresarial Bavaria
Clinical Advisory Board includes, PhD's, MD's and the former President of the BC College of Naturopaths
Phivida Organics selling B2B wholesale supply of CBD hemp oil extracts, including water solube nanoCBD
Phivida Nutrition entering the functional food and beverage market with CBD-infused iced teas, vitamin juices and shakes
Phivida Enhanced targeting the clinical space with CBD-infused supplements, tinctures, vitamin shots, drops and salves
WHO Reports CBD as Safe, Medicine and Non-Psychoactive, WADA Removes CBD from Prohibited List
Full Spectrum CBD Hemp Oil Products, Nanoencapsulated for Enhanced Bio availability
Product distribution across the USA, with partners in California and Washington
The Cannabidiol (CBD) Market
CBD is a non-psychoactive cannabinoid proving to be useful as an anti-inflammatory, antioxidant and neuroprotectant. As such, CBD is being used in the treatment of a number of conditions including cancer, pain and inflammation and GI tract issues, among others.
As researchers and institutions have developed a better understanding of its positive impacts, there have been regulatory changes aimed at breaking down the entry barriers into the CBD market. One notable instance of this is the recent announcement from the World Anti-Doping Agency (WADA) in which the organization removed CBD from its prohibited substances list. Its reasoning is that CBD does not mimic the effects of tetrahydrocannabinol (THC)—the psychoactive component of cannabis. This shift in regulation enables Phivida to expand its supply to the sports medicine market, competitive athletes, multinational supplement retailers and licensed healthcare clinics.
Phivida's Market Strategy
Phivida Organics Inc.
The first line of business that Phivida developed was through its wholly-owned subsidiary, Phivida Organics Inc. The company legally secured a stream of organic wholesale CBD hemp oil extract from large-scale suppliers in Europe and the US to sell to product manufacturers. Under this approach, Phivida is providing high-quality, pharmaceutical-grade material with high bioavailability at competitive prices. Orders for this wholesale product are processed and distributed from the company's operations center in Colorado.
Now that the company has launched its two other business streams focused on the development of FFNHPs, Phivida is utilizing a portion of this wholesale CBD hemp oil extract to infuse its own products.
Phivida Nutrition Inc.
Phivida Nutrition Inc is focused on developing functional foods and beverages infused with CBD hemp oil extract designed with the help of naturopaths and nutritionists. This includes the currently-produced iced teas and vitamin juices, as well as a selection of protein shakes scheduled to be released in the near future.
Phivida's iced teas come in three natural flavours designed to target GI disorders and indigestion with the help of a nutraceutical blend combined with nanoencapsulated CBD hemp oil. The company's vitamin juices have been developed to target cognition, state of mind and the immune system in order to enhance daily performance. This is done with a proprietary nutraceutical/hemp oil blend.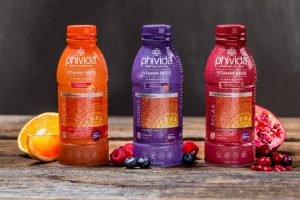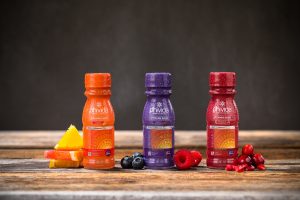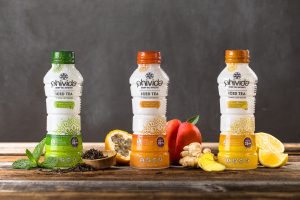 Phivida is also developing a line of vegan protein shakes that will target muscle and joint repair for active and sports-oriented users.
Phivida Enhanced Inc.
Phivida Enhanced Inc. is the company's clinical arm dedicated to the production of enhanced foods and supplements for patients. Designed to deliver CBD effectively, Phivida's clinical products include tinctures, vitamin shots and salves, each with a range of potencies and flavours.
Phivida's Vida+ tinctures are professional-grade hemp oil extracts and their packaging has been specifically designed to be tamper and childproof. The vitamin shots are—like the vitamin juices produced by Phivida Nutrition—meant to boost cognition, mental state and the immune system. Lastly, the clinical CBD drops are quality-tested solutions that have been designed for integrated healthcare professionals to use at their discretion.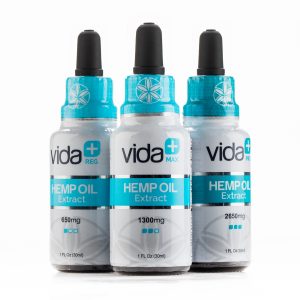 As it deploys its current products and grows into the available markets, Phivida is continually conducting research and development activities so as to add further product lines to its repertoire. Potential future products include CBD hemp oil extracts in the form of pills that could target muscle, bone and joint pain.
Product Distribution
Looking to enter the $400 billion functional beverage market and to help supplement the opiate replacement market, Phivida products are licensed for sale both online and through traditional retail channels across the US. Phivida is also exploring partnering opportunities with large beverage companies looking to enter the cannabinoid market while avoiding the regulatory risk of THC. Additionally, with the recent acceptance of CBD products from WADA, there are also vast opportunities within the competitive-athlete consumer base .
In order to effectively deploy its products to these expanding markets, Phivida has identified five primary distribution channels for its CBD-infused products. These include making use of e-commerce tools; developing partnerships with dispensaries and vape shops, health clinics and speciality grocery stores; and deploying mass marketing campaigns.
Phivida has begun establishing its distribution routes in Western USA, and has entered into partnerships with distributors in Washington, Oregon and California. As it continues to expand within the US, the company also has its sights on expanding into sophisticated markets within Asia and Europe, making Phivida a global leader in the FFNHP sectors.
Management
John-David Belfontaine—CEO
John-David Belfontaine has 15 years of experience in corporate development, management, corporate finance, public relations and marketing. He specializes in new brand development, customer loyalty, channel strategy and affiliate and distributor management. His experience includes conducting national marketing campaigns for Fortune 500 CPG companies, filling the role of marketing manager for Sodexo Canada and acting as an assistant retail wealth product manager for Empire Life Financial. Belfontaine has a BA (Hons) from McMaster University.
Carmelo Marrelli, CPA, CA, CGA—CFO
Carmelo Marrelli has 18 years of experience in financial management for publicly traded companies. As the principal of Marrelli Support Inc, he specializes in accounting and regulatory compliance for publicly listed companies on the TSX and the CSE. He is a chartered professional accountant (CPA, CA, CGA) and a member of the Institute of Chartered Secretaries.
George Kovalyov, CA—VP Finance, Director
George Kovalyov is the founder and president of Schindlers and Co Chartered Accountants. He is an experienced financial controller and has conducted various public company audits. He has vast experience developing financial statements to GAAP and IFRS standards. Kovalyov has six years of experience in various industries ranging from private companies to junior start ups. He has a BBA with a diploma in accounting from Kwantlen University and has a chartered accountant designation through the Institute of Chartered Accountants British Columbia.
Kyle Johnston—VP Business Development
Kyle Johnston has 10 years of experience operating financial media companies with expertise in digital marketing. He is the former CEO of VantageWire and the former Chief Revenue Officer of Equities.com Inc.
Bill Ciprick—Independent Director
Bill Ciprick is a Senior VP at the Business Development Bank of Canada. He has 24 years of experience and has spent time working at Procter & Gamble Healthcare, and in SMART Technologies. His specializations include sales, operations and marketing.
James Bailey—Independent Director
James Bailey has 15 years of experience specializing in marketing and distribution for Fortune 500 CPG companies. His expertise lies in experience within the consumer packaged goods industry, business development and executive leadership.
Peter Simeon, LLB—Independent Director
Peter Simeon is a partner at Gowling WLG LLP. He has 15 years of experience focused on securities, corporate finance and mergers and acquisitions. He has a BA from Queen's University and an LLB from Osgoode Hall Law School at York University.
---
*Disclaimer: The profile provides information which was sourced and approved by Phivida Holdings Inc in order to help investors learn more about the company. Phivida Holdings Inc is a client of the Investing News Network (INN). The company's campaign fees pay for INN to create and update this profile page, to which links are placed on Investingnews.com and channel newsletters.
The company description, investment highlights and catalysts were sourced by INN and approved by the company. INN does not guarantee the accuracy or thoroughness of the information contained on this page.
INN does not provide investment advice and the information on Investingnews.com profile should not be considered a recommendation to buy or sell any security.
INN does not endorse or recommend the business, products, services or securities of any company profiled.
Readers should conduct their own research for all information publicly available concerning the company.