Next Green Wave
Seed to Consumer Premium Cannabis Products
Overview
Next Green Wave Holdings Inc. (CSE:NGW,OTCQX:NXGWF) is a vertically-integrated seed-to-consumer producer and reseller of cannabis products. The company is building a premium portfolio of brands in California. Led by a multiple Cannabis Cup winner for producing seeds and hybrids, and a team of seasoned executives, Next Green Wave strives to distinguish itself as a dominant cannabis products and services provider.
In January 2018, Proposition 64 came into effect, allowing adults aged 21 years or older in California to possess and use cannabis for recreational purposes. California is the fifth-largest economy in the world and provides legal cannabis companies a unique opportunity. In 2017, cannabis sales in California were estimated at US$2.76 billion and t is expected to more than double to US$6.3 billion by 2021, according to Statista. Next Green Wave is well-positioned to take advantage of the growth of a fragmented cannabis industry that is moving from the grey market to the legal market.
As of August 2018, Next Green Wave has raised nearly C$27 million through investments from Canada, the US, Europe and Australia to fund the development of the company. The investment has aided Next Green Wave in the acquisition of cannabis-zoned development land, phase one construction, equipment and building acquisitions, branding and marketing as well as potential corporate expansion.
Next Green Wave's Company Highlights
Fully licensed for medicinal and recreational cannabis operations
100 percent owned, 15-acre cannabis-zoned property
Up to 350,000 square feet of operational capacity in the company's cultivation facility which commenced production in Q2 2019.
Premium product: award-winning seeds and plants
Currently holds over 120 cultivars in its genetic archive
Agreement with Colombian medical cannabis company, OMG3
Launching products through newly acquired major California brand developer SDC
Signed agreement with global biotech company Intrexon
Building out research and innovation facility, licensed for nursery and extraction
Internationally experienced management team with a focus on brand development
Sale of sauce cartridges in California launched in September 2020
US$100,000 in revenue from sauce cartridge sales in first 30 days
Next Green Wave has secured multiple licenses for both recreational and medicinal cannabis operations in Coalinga, California, which are fully compliant with the Medical Marijuana Regulation and Safety Act (MMRSA). The company has acquired a license for nursery, cultivation, volatile and non-volatile extraction and distribution. Possessing multiple licenses in California is uncommon and can vary from municipality to municipality. Together, the licenses allow Next Green Wave to provide its services from production to distribution throughout California to fulfill the seed-to-consumer experience.
Next Green Wave has entered into a strategic licensing agreement with Intrexon Corporation (NASDAQ:XON) to use Intrexon's Botticelli™ next-generation plant propagation platform to enable rapid production of Next Green Wave's proprietary cannabis cultivars. Phase 1 of the agreement began in Q1 2019 and includes optimizing the Botticelli™ tissue culture technology to Next Green Wave-specific cannabis cultivars to show this platform offers cost-effective cannabis plantlet production compared to traditional cloning. The company completed the installation and activation of the R&D laboratory in September 2019.
"This program enables Next Green Wave to improve its library of award-winning premium genetics through a next-generation tissue culture platform, Botticelli™, and serves two vital functions for our company," said Next Green Wave CEO Mike Jennings. "First, it is a step toward ensuring that all of our flowering facilities are filled with the highest quality of nursery stock resulting in higher yields and overall cannabinoid content than traditional clones. Second, it offers the potential that our nursery will have state of the art top quality nursery stock to sell to other commercial growers, providing a long-term pathway to increase market share and revenue on a statewide scale."
In September 2020, Next Green Wave soft launched its sauce cartridges in California. During the soft launch, the company generated over US$100,000 in revenue from its sauce cartridge sales in less than 30 days. As a result, Next Green Wave plans to expand distribution of the carts to its current retail partners. The sauce carts differ from vapes or other types of sauce carts. They are non-distilled, and the certificates of analysis show as high as 85 percent THC and 95 percent total cannabinoids. These cartridges also give the full experience of terpenes, cannabinoids and flavonoids because they aren't distilled.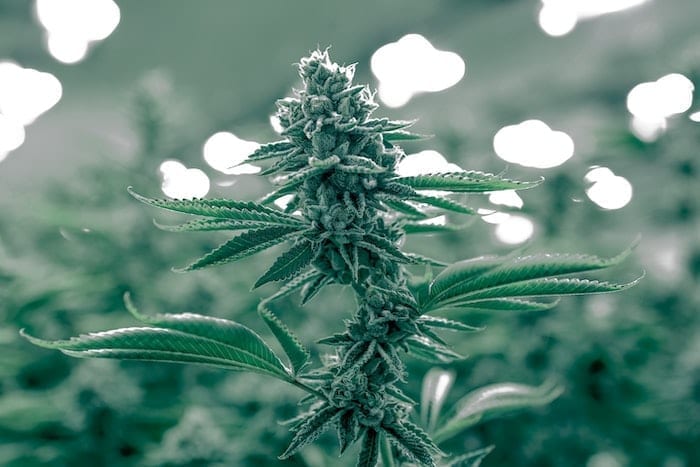 Next Green Wave has invested in Organic Medical Growth OMG3 Inc. (OMG), a Canadian-based company focused on producing and commercializing CBD products derived in Colombia. The agreement facilitates Next Green Wave's entrance into Colombia's medical cannabis market, which serves approximately six million patients. OMG has a distribution channel that services 7,300 pharmacies.
Additionally, Next Green Wave has acquired SDC Venture LLC, which owns eight leading cannabis brands with 45 CBD and THC products. The company also has over 25 million followers on its social media accounts and has over 100 million views on YouTube. SDC has a growing network of retail and online sales channels including 700 Zumiez (NASDAQ:ZUMZ) stores.
Along with brand partner Loki the Wolfdog, Next Green Wave has two revenue-generating CBD pet products, Loki Naturals Love Biscuits and Loki Naturals CBD Tincture. The biscuits contain 100 percent natural and locally-sourced ingredients and are free of preservatives and fillers. The CBD tincture contains a Colorado-grown, single-origin cannabidiol formula free of GMOs and rich in essential fatty acids.
Next Green Wave's management team is headed by Mike Jennings, who has worked in the cannabis industry for 20 years. He is the co-founder of the highly acclaimed Loud Seeds breeding and cultivation company. Loud Seeds has won the High Time Cannabis Cup five years in a row and has been named one of the top 40 seed banks of all time by High Times magazine. On top of this, Jennings has extensive experience within the cannabis industry, which provides Next Green Wave with access to multiple commercial and retail channels to sell and distribute its products. Showing their investment in the company, management also notably holds 45 percent of the company's shares.