This profile is part of a investor education campaign. The profile provides detailed information which was sourced and approved by Lomiko Metals Inc. in order to help investors make better investment decisions. The Company's support of Investing News Network ensures we can continue to bring you unbiased, independent news and information.
Resource Investing News Featured Stock
Overview
Lomiko Metals Inc. (TSXV:LMR,OTCQX:LMRMF,FSE:DH8B) is a Canadian energy and industrial metals company with a focus on minerals for the new economy, including graphite, gold andzinc.. Through its wholly-owned affiliate Lomiko Technologies Inc., the company is also betting on the future of graphene, a graphite derivative that is 200 times stronger than steel, 10 times more conductive than copper, and is used in electronics, 3D printing and aerospace.
Lomiko's mineral exploration assets include the La Loutre (optioned to100 percent), Lac Des Iles (option to 100% percent), and Quatre Milles (100 percent owned) graphite properties in Quebec.. It also holds a 100 percent interest in the Vines Lake silver-zinc-gold property, located in the Cassiar Gold Mining camp in northwestern British Columbia.
Aside from its mining assets, Lomiko has strategic partnerships with technology companies to research and develop high value end uses for graphite
Lomiko Technologies controls 40 percent of Graphene Energy Storage Devices Corp. (Graphene ESD), which has a research agreement with the Research Foundation of Stony Brook University (SBU), New York, to develop new supercapacitor designs for energy storage. Supercapacitors are promising energy storage devices. Due to their fast charge-discharge characteristics, low equivalent series resistance, long life cycle, wide operating temperatures, supercapacitors are being used in transportation, industrial and grid energy storage.
Lomiko is also an 23 percent holder of Smart Home Devices Ltd., which is planning to develop and manufacture, distribute and sell USB Spider Chargers and related devices. Smart Home Devices aims to penetrate the smart home market for Internet of Things and seek out revenue streams. It sees offices, hotels, and coffee shops as potential markets for USB charging devices.
Investment Highlights
A mining exploration and technology play offering a window on the exciting potential of graphene, a new "wonder material" that boasts a vast array of ground breaking properties, including extraordinary strength, conductivity and transparency.
Lomiko aims to capitalize on growing demand for electric vehicles, a key driver of investor interest in lithium and graphite, two of the major components of a lithium-ion battery.
Lomiko's key properties are located in established mining jurisdictions in Quebec and British Columbia.
The proximity of Lomiko's La Loutre property to Imerys Graphite & Carbon's graphite mine near Lac de Iles, Que., means the Swiss company might see La Loutre as a potential target now that it is running out of open-pittable graphite.
Graphite Properties in Quebec
The La Loutre Property consists of one large block of 42 mineral claims covering 2.5 million hectares. It is located approximately 53 kilometers east of Imerys Graphite & Carbon's graphite mine near Lac de Iles in southern Quebec. The Imerys mine is North America's only operating graphite mine.
Lomiko recently announced the signing of an option agreement with Canada Strategic Metals Inc. (TSX-V:CJC) on the La Loutre property and Lac des Iles property allowing Lomiko to acquire up to a 100 percent interest in the property.
On February 9th, 2016, Lomiko Metals and Canada Strategic announced resource for the La Loutre Flake Graphite Property of 18.4 M Tonnes of 3.19% Indicated and 16.7 M Tonnes at 3.75% Flake Graphite Inferred with a cut-off of 1.5%. The sensitivity table also features 4.1 M Tonnes of 6.5% Indicated and 6.2 M Tonnes at 6.1% Flake Graphite Inferred with a cut-off of 3%.  The results are all focused on the Graphene-Battery Zone.
The new area of mineralization appears to be 200 metres wide, have a current strike length of over 400 metres in a north-west to south east direction and is open in both directions.  The table below is showing the results from infill drilling from Hole LL-16-01 to LL-16-06.  A map of drill holes at the Refractory Zone which includes 2015 and 2016 results and highlights included 7.74% graphite over 135.60 metres including 16.81% graphite over 44.10 metres from hole LL-16-01, two different intersection in hole LL-16-02 reporting 17.08% graphite over 22.30 metres and 14.80% graphite over 15.10 metres and 110.80 metres of 14.56% Graphite in Hole LL-16-03.
Quatre Milles Graphite Property
The Quatre Milles Property is road accessible and is located around 175 kilometers northwest of Montreal, about 17 kilometers north of the village of Sainte-Veronique, Que. The East Claim Block covers 1,641 hectares, and the West covers 2,183 hectares. All are 100 percent owned by Lomiko. A survey carried out in 2014 was designed to identify graphite mineralized occurrences. Surface samples collected from the Quatre Milles East property returned results of 14.16 percent graphitic carbon (Cgf), 18.06 percent Cgf and 20.35 Cgf.
Lac des Iles West Quebec
The property consists of 104 mineral claims covering 56 square kilometers and borders the western limit of the Imerys Lac Des Iles graphite mine and processing facility. The property is close to the town of Mont-Laurier, 150 kilometers north of Montreal. In June 2015 Lomiko said it was planning a phase one exploration program comprised of prospecting, mapping and sampling with a focus on determining the strike length of graphitic mineralization during a 2012 prospecting program conducted by Canada Strategic Metals and magnetic- electromagnetic survey.
Gold and Zinc Property in British Columbia
Lomiko holds the rights to the 5,403-hectare Vines Lake Project in the southwestern corner of the Cassiar Gold District of British Columbia. Past production in the district includes approximately 316,000 ounces of gold at the adjacent Table Mountain Mine between 1979-2007 under various companies. A 87-gold-ounce nugget was also reportedly found at McDame Creek near the Vines Lake property.
Lomiko announced in June 2016 that it is currently seeking a partner to explore the eastern portion of the Vines Lake Project for gold and silver. Lomiko CEO Paul Gill said the announcement was prompted by speculation that the Brexit vote could spark renewed interest in mining juniors seeking commodities with good demand outlooks such as gold, silver, lithium and graphite.
Technology Partners
Graphene Energy Storage Devices Corp.
Lomiko is a founding shareholder of Graphene ESD and controls 40 percent of the R&D company through its subsidiary Lomiko Technolgies. In February 2016 Graphene ESD signed a research agreement with the Research Foundation of Stony Brook University (SBU) to partner with SBU Center for Advanced Sensor Technologies to develop new supercapacitor designs for energy storage. The target applications for this technology include grid-tied inverters, grid stabilization systems and automotive and locomotive drive trains.
Smart Home Devices Ltd.
Previously, Lomiko Technologies was the exclusive licensee of three devices designed by MegaHertz Power Systems Ltd. under a deal announced in October 2014. However, MegaHertz Power Systems has amalgamated a number of new concept designs, technology licenses, patent applications, and intellectual property into Smart Home Systems in order to penetrate the smart home market for Internet of Things (IOT) and seek out revenue. Lomiko has agreed to contribute the trademark and jointly develop Spider Charger and become a shareholder ( 23 percent) of Smart Home.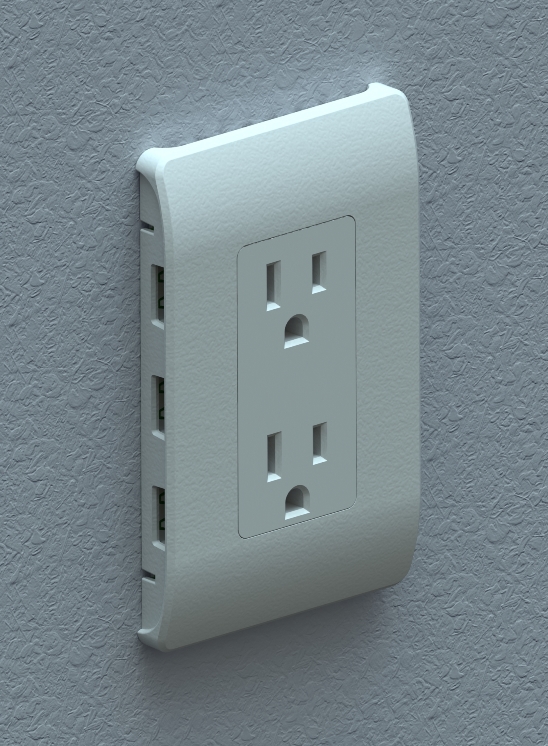 In September 2017 Lomiko Metals announced it has received a Canadian Trademark application for the Spider Charger. Smart Home Devices plans to enter into negotiations to sell the Spider Charger and other related devices in North American markets with IOT distributors and builders.
Management
Paul Gill – Chief Executive Officer
Paul Gill is the President of AJS Management Inc., a company providing managing consulting to private and public companies. From November 2003 to October 2006, Gill was heavily involved in the dynamic growth stage of Norsemont Mining (TSX: NOM) as an officer and director and vice=president Business Development while the company grew from a market capitalization of $1 million to $50 million with a final buyout of $512 million. Gill is also the VP Business Development of SHD Smart Home Devices.
Jacqueline Michael – Chief Financial Officer
Jacqueline Michael has over 20 years if financial and administrative experience. In 1988, Michael co-founded the Conac Group, a software development company for construction management, where she acted as President and CEO. In 1997, she was successful in taking the company public on the CDNX Exchange and helped raise over $5 million in private placement financings for the company. Michael has acted in the role of President and Chief Executive Officer for public companies for over 10 years.
Julius Galik – Director
A businessman and financial advisor with PFSL, Julius Galik has been involved in start-up situations within the mining exploration industry in Western Canada since 2002, and during the past 8 years has been instrumental in the development and financing of various small capitalized companies both private and public. Between 2006-2007 Galik served as director of Dorex Minerals Inc. (TSX-V: DOX), and in September 2009 was elected Dorex President and CEO.
Brian Gusko – Director
Brian Gusko has significant international business experience at the highest level. He was the CFO of UC Resources Ltd., an emerging producer of silver and gold in Mexico. Years ago, he was a research associate with the U.S. Department of Commerce at an embassy posting. His international experience includes working in corporate planning with Mitsubishi Group company in Tokyo, Product Management at a Vodafone spin-off in the Netherlands, and being Managing Director of Palm South Africa's wireless subsidiary. Gusko received a Bachelor of Arts in Biology (1990) from Carleton University, and an MBA from the University of Calgary (2003). He currently serves on the Board of Directors of Emergent Waste Solutions, and is an Advisor to the Board of Solegear Bioplastics (a bio-plastic company). He is a Partner at Vancouver-based Sustainable Capital Corp., a capital markets advisory firm.