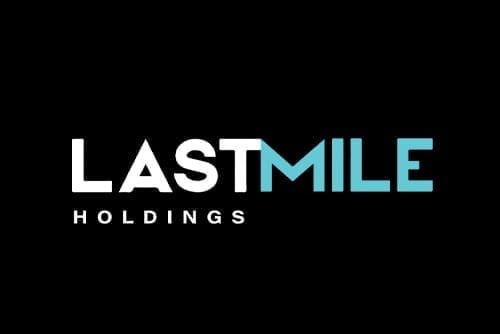 Last Mile Holdings
Consolidating the Micro-Mobility Space
Overview
Last Mile Holdings (TSXV:MILE; OTC:AZNVF) is a technology-driven micro-mobility company that designs and manages turnkey solutions for a multi-modal future of urban transportation aimed at reducing traffic congestion and carbon emissions.
One of the largest micro-mobility companies in the United States by locations, Last Mile's growth strategy focuses on consolidation through the acquisition of micro-mobility brands and technologies as well as exclusive shared mobility contracts with universities and municipalities. The company offers a broad product suite of proprietary e-mobility product types for rideshare programs and delivery services, including bikes, stand-up scooters, seated scooters and trikes. "Offering multi-modal solutions is key to expanding our network of exclusive contracts," said Last Mile CEO Max Smith.
Last Mile Holdings was formed through the merger of OJO Electric and Gotcha Mobility in Q1 2020. The combined OJO and Gotcha footprint and pipeline provide a near-term growth opportunity and effectively positions Last Mile as the leading micro-mobility industry consolidator. Last Mile is leveraging the strong brand, partnership networks and consumer base built by the Gotcha Mobility team over 11 years in the micro-mobility sector. The consumer-facing rideshare brand will continue to operate under the Gotcha Mobility name. Last Mile is currently integrating the tech platform so that its entire branded suite of products will be available on the Gotcha app. Formerly a separate public entity, OJO now represents a branded product offering available through the Gotcha Mobility network.
Last Mile is expected to continue to invest in and acquire other brands and technologies that can operate independently or through the Gotcha brand as well as technologies that can be licensed out to other micro-mobility partners. This structure also allows for the acquisition of global brands under the Last Mile umbrella.
Alongside the closing of the Gotcha Mobility acquisition, Last Mile completed financing totaling C$8.3 million. The proceeds funded the acquisition and are expected to go toward funding the subsequent strategic rollout of approximately 11,000 additional mobility units across 80 locations in the United States in 2020. Case in point, in October 2020 the company announced Gotcha will deploy 2,500 E-bikes, 1,000 E-scooters and 400 cruisers across 10 cities and four universities in the United States before the end of Q4 2020.
New markets Gotcha is expanding into includes Birmingham, Alabama; Little Rock, Arkansas; Richmond, California; Sonoma and Marin Counties, California; Springfield, Missouri; Missouri State University and St. Augustine, Florida.
Existing markets for Gotcha's expansion are Auburn University, Alabama; Baton Rouge, Louisiana; Mobile, Alabama; San Gabriel Valley, California; Syracuse, New York; University of Alabama; and University of North Carolina at Charlotte
The company aims to increase its number of total deployed units to 27,000 by the end of 2021.
Last Mile's management team is bolstered by members with a track record of accomplishments in the shared mobility industry, in raising funding for publicly-traded companies and in the organic growth of start-ups into multi-million dollar companies. The company's Chairman is Louis Lucido, a 50-year veteran of the financial services industry and the founding partner of the US$148 billion investment management firm DoubleLine Capital.
Last Mile Holdings' Company Highlights
Deploying a broad suite of electric mobility products in exclusive markets.
Proven business model consisting of exclusive mobility program partnerships with 35 universities and 45 mid-size municipalities, 80 percent of which are long-term contracts.
Exclusivity and long-term nature of contracts allow for scalability with lower capital needs and the potential to deliver better ROI.
Strong reputation in the shared mobility industry established through community engagement prior to each program launch that differentiates Last Mile's Gotcha Mobility subsidiary from competitors in the shared mobility market.
As of October 2020, Gotcha will deploy 2,500 E-bikes, 1,000 E-scooters and 400 cruisers will be deployed in 10 cities and four universities in the US before the end of 2020,with a goal of 27,000 units by the end of 2021.
Approximately 80 percent of the company's active programs are cash-flow positive.
Strong management team of industry and capital market professionals.