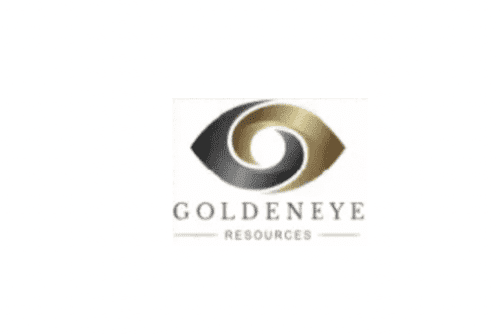 Goldeneye Resources
Exploring Newfoundland for High-Grade Gold, Silver and Copper
This Goldeneye Resources profile is part of a paid investor education campaign.*
Overview
Newfoundland's rich geological history makes it a rich and unique province for mining. The province supports the mineralization of gold due to the presence of shale, gypsum and sandstone. It's also home to large deposits of copper, nickel and iron ore. Many experts say Newfoundland benefited from the continental separation that occurred approximately 600 million years ago, which likely played a key role in the formation of these large mineral deposits.
Small-scale mining in the province is believed to date back to the 1770s, but it didn't become a major industry until the 1860 discovery of a major copper deposit. Additionally, gold did not become an integral aspect of Newfoundland's mining history until 1976 when gold mineralization was discovered near Cape Ray. Between 1986 and 1997, the first major gold mine in the area produced 752,000 ounces of gold.
Goldeneye Resources (TSXV:GOE) is a mineral exploration company that is engaged in the exploration of base metal and precious metal projects within North America. Goldeneye currently has projects located within Newfoundland that cumulatively encompass approximately 148 square kilometers. Goldeneye's projects will enable the company to produce gold, copper and silver. Goldeneye Resources also has a fourth project located in Red Lake, Ontario, that has a history of gold production.
Goldeneye Resource's flagship project is its Gander River Ultramafic Belt East, known as GRUBE. There was a recent gold discovery in the Keats, Knob and Lotto Zones that are located approximately 20 kilometers to the north. The GRUBE project has similar geology to these zones, creating the potential to host additional gold deposits.
Recently, Goldeneye Resources signed definitive agreements with Unity Resources Inc. to acquire 100 precent interest in the mineral claims located in Gander River Ultramafic Belt East, Roberts Arms and Grand Lake. Each of these projects are located within Newfoundland, which has recently become a hotbed for mining activities for various minerals, including gold. This agreement must still be approved by TSXV.
Jack Bal, Chief Executive Officer of Goldeneye, commented, "Newfoundland has gained a lot of
attention with new high-grade gold discoveries such as the Keats Zone. Our GRUBE Project has geologic attributes similar to that area and we are excited to learn more about the project this field season. The Roberts Arm and Grand Lake Projects have proven targets to be followed up on for high-grade copper and gold. We plan to conduct work on all properties once the definitive agreements have been signed and approved by the regulatory bodies."
Goldeneye Resources' Company Highlights
Goldeneye Resources has three projects located in Newfoundland, which has become a hotbed for mining activities. Newfoundland has a long history of mining, however, recent discoveries have created a new influx of mining businesses in the area.
Their flagship project, GRUBE, is located approximately 20 kilometers south of the Keats Zone. Gold has recently been discovered in the Keats Zone. The similar geological history of the GRUBE location leads Goldeneye Resources to believe it will contain high-grade gold deposits.
Goldeneye Resources recently signed definitive agreements with Unity Resources Inc. that will allow them to acquire 100% interest on their claims in Newfoundland. These agreements must still be approved by TSX-V.
Goldeneye Resources will immediately execute a phase one reconnaissance program on all three Newfoundland projects once they receive exchange approval.
Goldeneye Resources' Key Projects
Gander River Ultramafic Belt East (GRUBE)
Goldeneye Resouce's flagship project has a total land area of 76.5 square kilometers and is adjacent to the productive New Found Gold's Queensway project. The geology of the GRUBE project is composed of polydeformed psammites, shale, and siltstone.
This project is believed to be located on a corridor for the transportation of gold mineralization due to previous discovery of gold in the Keats Zone. The geology of the GRUBE project has the potential to host similar structures that may mean gold is in the region.
Grand Lake
The Grand Lake project is located on a total land area of 52 square kilometers. This project is accessed by helicopter or by boat, plus an additional 2.5 kilometers to travel through Ridge Creek.
A historical high-grade grab sample indicated that the area has 1,234 g/t gold. Another seven kilometers southwest of this project is the Glover Island Project, which is believed to contain an estimated 4.5 million tonnes of 1.7 g/t gold.
Roberts Arm
The Roberts Arm project is adjacent to the town of Roberts Arm. The project encompasses a total land area of 19.5 square kilometers. The entire property is 100% accessible by paved roads and forest service roads.
Approximately one kilometer east of the Roberts Arm project is eight historic copper and gold mineral occurrences. The exact historic production data at these mines is unknown, but ore dumps at the project location contained 4,430 tons at a grade of 0.92% copper and 0.35 oz/t/silver. Additional historical grab samples indicate up to 2.27 g/t gold and 4.56% copper.
Corallen Lake
Corallen Lake is located in Red Lake, Ontario, and is currently the only Goldeneye Resources project located outside of Newfoundland. This property was acquired through a deal with Windfall Geotek, in which Goldeneye Resources has a 4-year option to earn 95% of the project. Windfall Geotek will assist Goldeneye Resources with AI digital exploration services.
Corallen Lake is road-accessible and is close to major infrastructure. There is potential for brittle-ductile structures, which are known to host gold deposits in this region. There are other geological units present within the property boundary that further indicate the presence of gold deposits.
Goldeneye Resources' Management Team
Jack Bal — Chief Executive Officer
Jack Bal has worked in natural resource exploration since 2009. He has successfully led natural resource exploration and extraction companies ever since. Bal currently serves as the President of Cardiff Energy Corp, an oil and gas company, as well as the Chief Executive Officer of Goldeneye Resources.
---
INN does not provide investment advice and the information on this profile should not be considered a recommendation to buy or sell any security. INN does not endorse or recommend the business, products, services or securities of any company profiled.
The information contained here is for information purposes only and is not to be construed as an offer or solicitation for the sale or purchase of securities. Readers should conduct their own research for all information publicly available concerning the company. Prior to making any investment decision, it is recommended that readers consult directly with Goldeneye Resources and seek advice from a qualified investment advisor.