Overview
---
Cannabis sales in Michigan have been soaring since its legalization in 2019. In 2020 alone, the state saw a combined US$985 million in sales from medical and adult-use, according to the Michigan Marijuana Regulator Agency. Sales in January 2021 alone reached a combined US$108 million, with adult-use alone hitting a record US$67.5 million. On the medical side, there are over 245,000 medical marijuana cardholders, representing 2.6 percent of the Michigan population. While other sales in other industries fell in 2020 with the pandemic, Michigan cannabis sales continued to climb.
The Michigan market is large and has a robust history of being a strong cannabis market. Michigan was only behind California in terms of the number of medical cardholders until the state went recreational. Michigan is expected to be a top 5 cannabis market that employs 18,000 people — as many people as there are car mechanics working in the famously automotive-focused state. These numbers show that Michigan's emerging cannabis market already has a robust consumer base and a strong presence, presenting a massive opportunity for investors.
The United States continues to see the growing de-stigmatization of cannabis use amongst adults and an increasing number of states has legalized the recreational use of cannabis, most recently Arizona, Illinois and New Jersey to name a few. With this cultural and political shift, sales are expected to increase significantly.
Gage Growth Corp. is a premier cannabis cultivator, retailer and brand in Michigan that operates on the idea that "good is just not good enough." Its core values of providing premium cannabis to market, positively shaping cannabis culture and nurturing the community primes the company for success and rapid economic growth.
The company operates three licensed cultivation and processing facilities in addition to 10 contract grow agreements in place. Gage also operates seven dispensaries throughout the state, including two Cookies branded dispensaries, with plans to open 20+ locations by the end of 2021.
Operating in Michigan strategically positions Gage to leverage the first-mover opportunities of the state's booming cannabis market. "We realized in the early days that Michigan was going to be a top five cannabis market in the US, and we invested heavily in our human capital and hard assets so that the company is well positioned to dominate this market," Gage CEO Fabian Monaco said.
The company is currently one of the largest vertically integrated cannabis companies in the state of Michigan. Gage has control of the cultivation, processing and retail aspects of its business. This vertical and centralized business model ensures the best customer experience and the consistency of Gage's high product quality when selling directly to consumers.
Gage has developed exclusive partnerships with some of the most prolific and well-respected cannabis lifestyle brands in the United States such as Cookies. From seed to sale, the company holds itself to the highest possible standards to ensure customer and stakeholder satisfaction.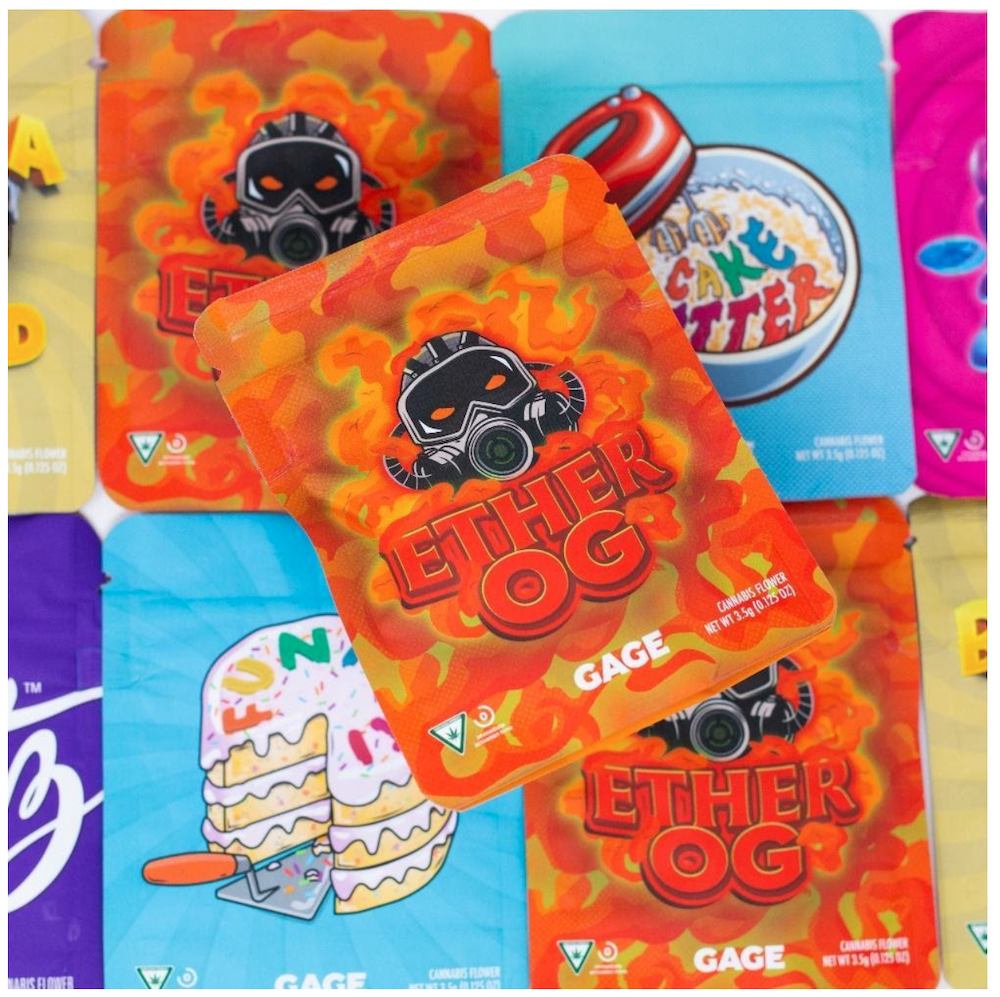 Gage has demonstrated strong performance with the start of recreational sales in Michigan. In addition to fully operating its three owned cultivation facilities, the company has established 10 contract grow agreements spanning 10 cultivation facilities growing and producing Gage and Cookies branded products. In light of these exciting developments, Gage has achieved over 1,000 pounds of cannabis flower production for the month of January 2021 and the number is expected to grow to 3,000 pounds a month by June 2021. The number could potentially ramp up to over 5,000 pounds on a monthly basis by the end of 2021.
Gage Growth is also backed by Jason Wild of JW Asset Management, a widely recognized premier investor in the cannabis sector. Jason Wild was notably an early investor of some of the largest cannabis companies including Canopy Growth and TerrAscend. JW Asset Management, a US$2 billion fund where Jason Wild is the president, has averaged 27 percent annualized returns for over 20 years. With strong support from JW Asset Management, Gage's world-class management team brings years of experience in capital markets, regulatory affairs and cannabis markets.
Gage Growth's Company Highlights
Currently operates seven provisioning centers (dispensaries), and plans to have 20+ open and operational by year end.
Operates three owned cultivation facilities today in addition to entering into 10 contract grow agreements spanning 10 different facilities, boasting a monthly production capacity of 3,000 lbs/month by June 2021.
Gage is the exclusive brand partner of Cookies in Michigan, one of the most well-respected cannabis lifestyle brands in the United States.
Average basket size of Gage retail customers was US$164 in 2020 compared to the state average basket size of US$85 — almost double the state average.
Gage operates two Cookies branded dispensaries: the 8 Mile Cookies location in Detroit and the Kalamazoo Cookies location.
Gage recently completed its Regulation A, Tier 2, equity financing, raising a total of US$50 million at US$1.75 per share.
Offers premium product SKUs, exclusive brand partnerships and high-quality products, which all contribute to the company's exceptional growth potential since its inception.
Gage announced an exclusive partnership agreement with multi-platinum-selling, GRAMMY® Award and Golden Globe® Award-nominated recording artist Wiz Khalifa's brand, Khalifa Kush ("KK").
The company entered into an exclusive five-year partnership agreement with Pure Beauty
Gage added two provisioning centers (dispensaries) located in Flint and Burton, Michigan
Terrascend Corp. and Gage Growth Corp. have entered into a definitive arrangement agreement pursuant to which Terrascend will acquire all of the issued and outstanding subordinate voting shares of Gage.
Gage Growth's Key Projects
Provisioning Centers
Gage currently has three licensed cultivation and processing facilities serving seven provisioning centers (dispensaries) throughout the state of Michigan. This has enabled widespread exposure to the entire Michigan cannabis market. It intends on expanding its provisioning operations with plans to operate 20+ locations by the end of 2021.
The company is committed to providing elevated cannabis offerings. The company grows its plants in small batches using 100 percent hydroponic cultivation methods for sustainable and responsible operations. This high-quality, low-cost, indoor production method allows the company to operate at scale.
Premium Retail Brand
Gage currently has seven operating storefronts with more on the way. Managing the retail process ensures highly curated customer experiences, highly trained staff and premium service.
Gage and Cookies branded retail locations offer a variety of cannabis products to maximize its exposure to strategically targeted markets in Michigan. Likewise, well-positioned retail locations provide the company with coverage of 90 percent of the population being within a one hour drive from a location, with plans for expansion nationwide. The company expects to have over 20 stores operating by the end of 2021.
Gage Growth's Management Team
Bruce Linton — Chairman
Bruce Linton is a foremost pioneer in the global cannabis industry and was the former CEO and chairman of Canopy Growth Corp. He holds unparalleled strategic and capital markets support and extensive executive and board experience in a variety of related industries.
Fabian Monaco — CEO & Director
Fabian Monaco has over ten years of experience in capital markets, investment banking and legal operations. He also has extensive advisory experience in the cannabis industry and has previously worked at XIB Financial Inc, GMP Securities L.P., and Scotiabank.
Mike Finos — President (USA) & Director
Mike Finos has over 20 years of operations leadership experience in various industries, including supply chain, manufacturing and information technology. Fino was the former COO at Horizon Global and has an extensive start-up, business integration and M&A experience with both private and publicly traded companies.
David Watza — Chief Financial Officer
David Watza is an experienced financial executive with over 20 years of experience. Prior to joining Gage, Watza was the President and Chief Executive Officer of Perceptron, Inc., a Michigan-based industrial automation company with subsidiary operations throughout the world, from November 2016 until November 2019. He served as a Board Member of Perceptron from June 2018 to November 2019, and Chief Financial Officer of the company from October 2015 until November 2016.
Michael Hermiz — Co-founder & Director
Michael Hermiz is the founder of a federally licensed producer in Canada and is the founder of Gage. He has succeeded in various industries, including the mortgage and real estate industry, the import/export industry and the telecommunications industry.
---
Request an Investor Kit
EXCITING upcoming projects!
IN-DEPTH reliable insights!
SUCCESSFUL growth strategies!
VALUE-BASED content!
Gage Growth