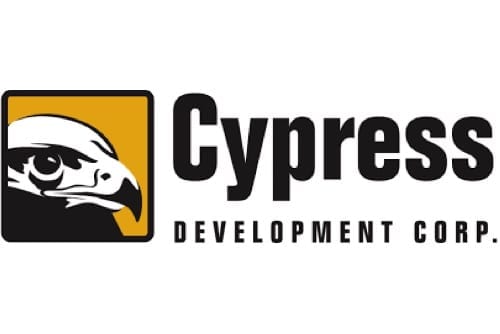 Cypress Development
Unique Approach to Lithium Exploration in Nevada
Overview
Cypress Development Corp. (TSXV:CYP, FRA:C1Z1,OCTQB:CYDVF) is a junior resource company focused on lithium exploration in Nevada's lithium-rich Clayton Valley, home to Albermarle's (NYSE:ALB) Silver Peak Mine. Cypress Development's flagship projects are the Dean and Glory Claystone/Brine projects located nearby the wells at the Silver Peak Mine and adjacent to Pure Energy Minerals' (TSXV:PE) Clayton Valley South Project.
Nevada's Clayton Valley is a rich jurisdiction for lithium exploration. The area is well served with maintained state highways that connect Silver Peak to the main road network in the state. As a whole, Nevada is considered to be the best mining jurisdiction in the US and ranked third worldwide by the Fraser Institute's annual Survey of Mining Countries. Cypress' projects also have access to electrical connection and water supply from the municipality of Silver Peak.
Lithium demand is on the rise due to the growth of the electric vehicle market. In Nevada, Tesla (NASDAQ:TSLA) has constructed a $5 billion Gigafactory, which is slated to increase demand for lithium in the state. Further large-scale lithium-ion battery factories are under construction around the world and are prompting increased production from companies already delivering on lithium, prompting companies like Albermarle to enter the Clayton Valley region.
Company Highlights
Flagship Clayton Valley lithium project located in the heart of the Clayton Valley lithium brine exploration area of Esmeralda County, Nevada—adjoining the Albemarle Silver Peak lithium mine.
Resource estimate of 3.84 million tonnes of lithium carbonate equivalent indicated and 5.126 million tonnes of lithium carbonate equivalent inferred.