Overview
Analysts project the plant-based meat market has the potential to grow by US$7.21 billion by 2025, with the market's growth potential to accelerate at a CAGR of 25.14 percent. Consumers and national governing bodies have seen the appeal of more sustainable, plant-based meat alternatives as a long-term food production solution. Put in your source for the above stats
Canada, a global leader in plant protein, has invested over C$950 million in its SuperCluster initiative, with Protein Industries Canada standing as one of five sector recipients of that investment. With rapid popularity in plant-based food alternatives, investors could see exceptional early economic upside in these emerging markets across North America and the rest of the world.
Boosh Plant-Based Brands ((CSE:VEGI, OTCQB:VGGIF, FSE: 77I) is a plant-based ready-to-eat food company that distributes and sells plant-based fresh-frozen meals to grocery outlets and independent grocery stores throughout Canada. Founded in 2017 in Vancouver, British Columbia, the company aims to become a leader in delivering plant-based meals, which are sustainably packaged, convenient and tasty for complete customer satisfaction.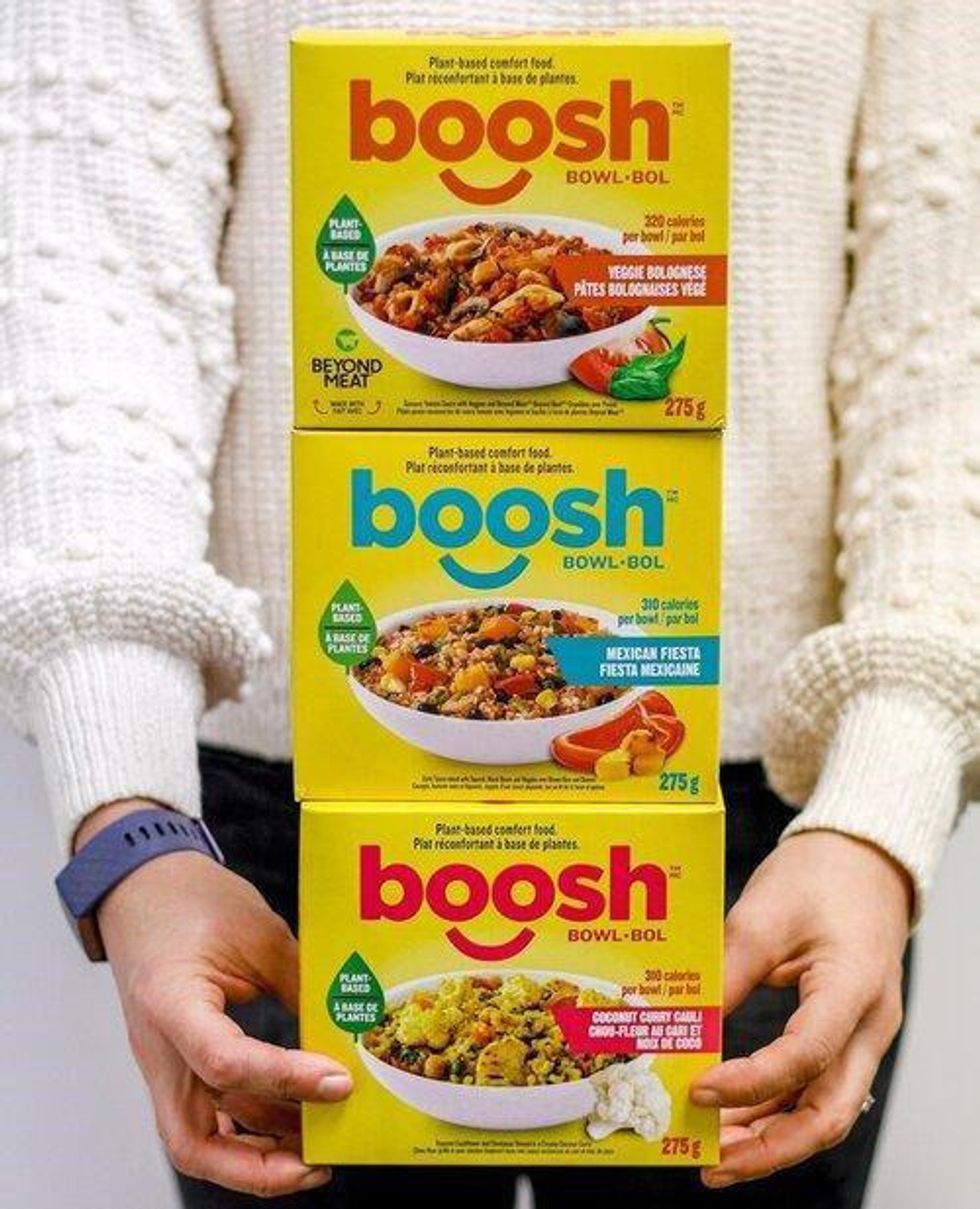 Boosh offers an award-winning product line featuring six fresh-frozen "Heat'n Eat" meals, including entrees for one, two and "Booch Pouches," which are easy-warmed and hearty stews and sauces.
Boosh also provides a fuller range of competitive perks compared to other plant-based competitors. All Boosh meals are 100 percent plant-based, gluten-free, dairy-free and non-GMO. Likewise, the Canadian-based company offers complete composed dishes and two different meal sizes to satisfy individual and family dining wants.
The company has a highly strategic branding supply alliance with Beyond Meat®, one of the leading plant-based meat companies on the market. Numerous benefits have developed from this relationship including utilizing Beyond Meat® in two of Boosh's dishs, as well as allowing Boosh to market both companies on Boosh packages, which significantly expands brand awareness for both notable companies.
In late 2020, UNFI, one of the largest natural food distributors in North America, began expanding Boosh distribution throughout Canada to over 300 locations and growing. Consumers can find Boosh meals in their local grocery and big box stores like Whole Foods Market, Metro, IGA, Safeway, SPUD.ca and more. With a strong in-store and online presence, Boosh gains exposure across multiple demographics at competitive price points.
The next steps for the company include the exciting launch of Boosh Pouches across grocery outlets in the Summer of 2021, which would introduce new offerings like Sloppy Joes, Mushroom Gravy and Chili. Also, Boosh intends to prepare for its expansion into US markets and roll out a more comprehensive commercial strategy targeting lifestyle channels in the Fall.
Boosh entered into an Asset Purchase Agreement with Saltspring Harvest to acquire the assets comprising Saltspring Harvest's business. Founded in 2016 by Chef Zoe Currelly, Saltspring Harvest was formed to prove a plant-basprotein-richrich alternatives to meat and dairy focused pâtés and spreads.
With its established 8,500 square foot multi-use facility, the company expects to create extensive promotional content and educational material on the benefits of plant-based lifestyles, which will aid its introduction to new markets.
The Boosh ecosystem is a highly curated chain containing avenues of sourcing, product development, creative direction, distribution and retail store commercialization. With leading executives and industry greats like Boosh's president, director and founder, Connie Marples, the company is primed for exceptional growth potential and economic success across its expansion plans.
Boosh Plant-Based Brands' Company Highlights
Boosh Plant-Based Brands Inc. is an emerging plant-based comfort food company. It offers accessible, convenient and delicious "Heat'n Eat" fresh-frozen meals to a growing audience and plant-based meat market.
Boosh offers an award-winning product line featuring six delicious meals, including Boosh Bowls for One, Boosh Bowls for Two and Boosh Pouches, which will be introduced in Summer 2021.
All Boosh meals are 100% plant-based, non-GMO, gluten-free, dairy-free and offer sustainable packaging for its consumers.
The company has established itself as a major plant-based competitor on the market with its strategic branding and supply alliance with Beyond Meat
Boosh packages are available across over 300 grocery stores Canada-wide through UNFI
The next steps for the company include expansion into US markets and creating a more comprehensive commercial strategy to aid its introduction into new markets.
Boosh's entire line of frozen 'Heat n Eat' bowls and entrees are now available at all Whole Foods Market locations across Canada.
Boosh completed its acquisition of Pulse Kitchen Specialty Foods Ltd.
Plant-Based Brands' Key Products
Boosh Bowls
Its "Boosh Bowls for One," offers a delicious range of meals across a wide set of cuisines like Veggie Bolognese, Mac & Cheeze & Peas, Coconut Curry Cauli, Mexican Fiesta. Additionally, its line of entrees for two offer bigger portions of crowd favorites like Rustic Veggie Pot Pit and award winning Hearty Sheperd's Pie.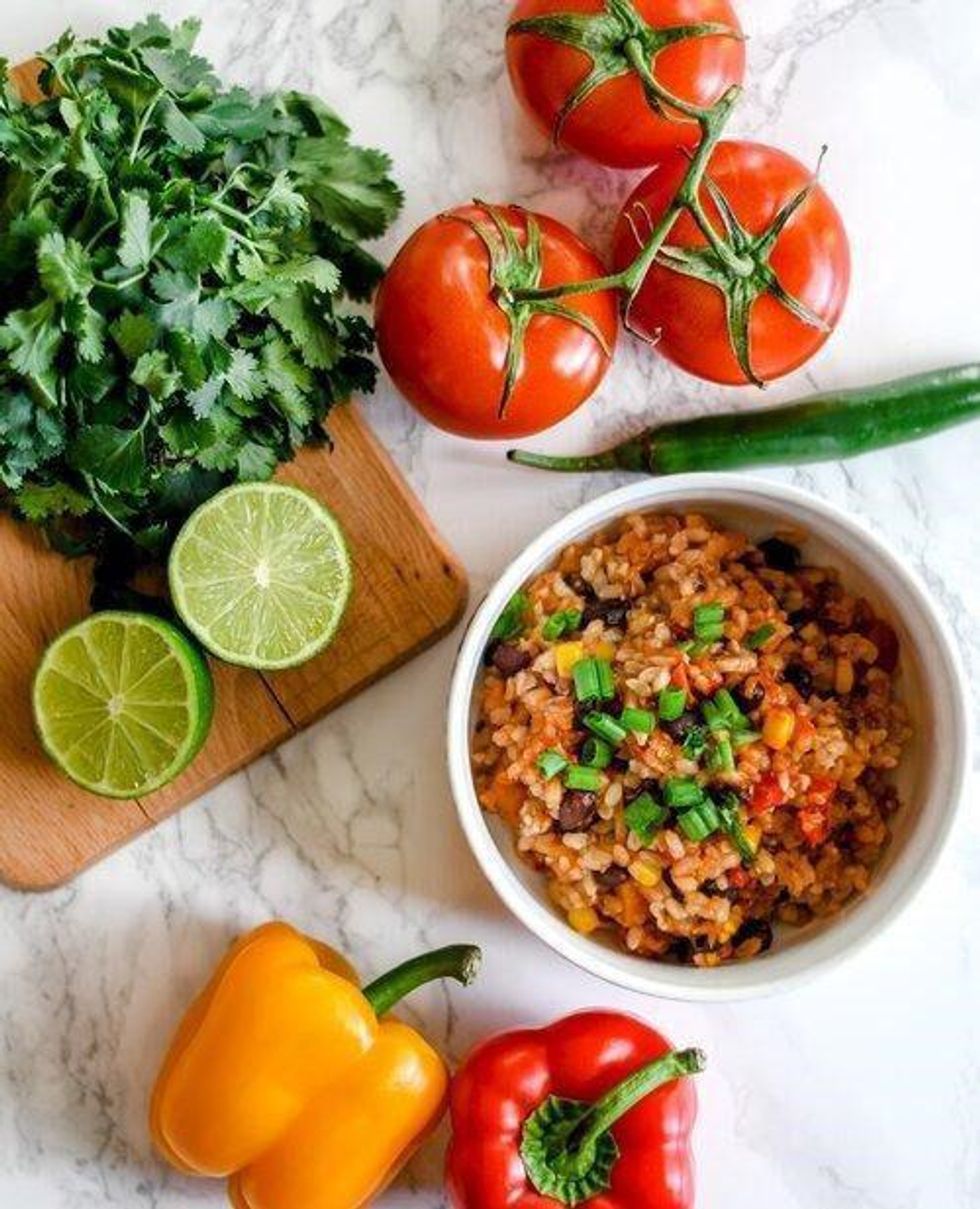 These 100 percent plant-based products contain no dairy, gluten, artificial colors and flavors and are non-GMO. Aimed to attract a wide audience of potential consumers, Boosh Bowls offer competitive pricing, sustainable and fully recyclable packaging and an exceptional plant-based alternative to crowd-favorites.
Boosh Pouches
Boosh's newest plant-based offering is its Boosh Pouches which are a uniquely delicious line of three "Heat'n Eat" dishes, which include Chili, Mushroom Good Gravy and Sloppy Joe. The company is to begin production on July 30th, 2021 and the products will be distributed in Canada through UNFI.
Plant-Based Brands' Management Team
Connie Marples – Founder, Director & President
Connie Marples is a seasoned executive and entrepreneur with an emphasis on the food and beverage industry. She has held several senior management positions in sales, promotions, marketing and fine dining. In 2003, Marples opened Vintropolis, a Vancouver-based wine bar and bistro/VQA Wine Store and in 2005 Vintropolis received the coveted position of being on the list of Condé Nast Traveller's Best New Restaurants in the World. She also launched Okanagan Experience, an Entertainment style fundraising coupon book in Kelowna which was later sold to "Entertainment Book".
As a sales representative, Marples helped launch New York Seltzer, oversaw corporate travel accounts such as the Vancouver Canucks, as well as managed grocery vendor programs and promotional departments at numerous large grocery retailers and radio stations. In the fall of 2020, She won the 2020 BC Food & Beverage Rising Star Award for her development and expansion of Boosh Food. She has expanded Boosh Food into a nationally recognized plant-food brand in Canada where Boosh can be found in over 150 major food retail stores and independent grocers.
Jim Pakulis – Director, CEO & Chairman
Ali is a seasoned executive with over 25 years of experience in food processing operations. He has a proven track record of expanding organizations, developing opportunities, and delivering goal-oriented results. His expertise in the food industry includes plant-based products, beverage, dairy, cereals, and snacks. Ali holds a bachelor's degree in food technology and MBA in managerial leadership. He is currently the president of Wiseop Business Partners (a Vancouver based leading consulting firm in food processing operations), advisor to Plenty & Grace Food Hub, and Senior Advisor to Boosh Plant-Based Brands, Inc.
Ali Samei – VP Operations / Consultant
Jim Pakulis has over three decades of experience working with public and private entrepreneurial companies in a variety of emerging sectors. He is the former founder, CEO and chairman of TransCanna Holdings Inc., which through his initiative and execution acquired one of the largest vertically integrated cannabis-focused facilities in California. Pakulis has been in senior management positions for numerous publicly traded entities including CEO and chairman of General Cannabis, Inc. which from 2010 to 2012 wholly-owned Weedmaps. He oversaw the growth of General Cannabis from zero to over CAD$16-million in annual revenue.
Maria Hussaini – CPA, Director & CFO
Maria is a Chartered Professional Accountant with sound financial reporting, assurance and tax experience obtained from various roles in public accounting firms. In addition to being CFO of Boosh, she is a financial reporting manager at an accounting advisory practice where she works closely with various publicly traded companies in several industries.
Dave Richardson – Special Advisor
Mr. Richardson has an extensive background assisting emerging growth companies in numerous industries including the plant-based food sector. Mr. Richardson has experience as an investor, executive and founder of multiple technology companies. He is a proponent and defender for sustainability as well as the environment and is an Advisory Board member to several innovative green technology companies, as well as serving as a Director for GreenPower Motor Company.
---
INN does not provide investment advice and the information on this profile should not be considered a recommendation to buy or sell any security. INN does not endorse or recommend the business, products, services or securities of any company profiled.
The information contained here is for information purposes only and is not to be construed as an offer or solicitation for the sale or purchase of securities. Readers should conduct their own research for all information publicly available concerning the company. Prior to making any investment decision, it is recommended that readers consult directly with Boosh Plant-Based Brands and seek advice from a qualified investment advisor.
Request an Investor Kit
EXCITING upcoming projects!
IN-DEPTH reliable insights!
SUCCESSFUL growth strategies!
VALUE-BASED content!
Boosh Plant-Based Brands