Naturally Splendid Secures Distributor for NATERA Plant Based Foods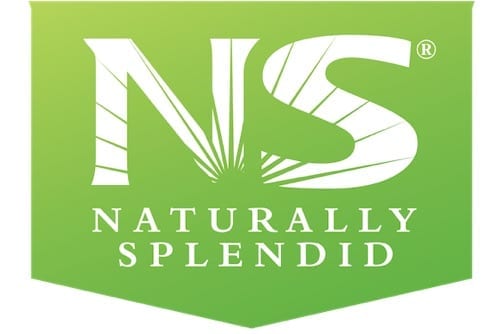 Naturally Splendid Enterprises Ltd. is pleased to announce that the Company has listed three NATERA Plant Based Food entrees with a leading Canadian distributor in their multiple British Columbia distribution centres Orders have been processed and product has been shipped to this leading foodservice distributor. The products listed are, NATERA Plant Based Schnitzel, Seasoned Tenders and Sweet Chili Tenders. These …
(TheNewswire)

Naturally Splendid Enterprises Ltd. ("Naturally Splendid", "NSE" or "the Company") (FRANKFURT:50N) (TSXV:NSP) (OTC:NSPDF) is pleased to announce that the Company has listed three (3) NATERA Plant Based Food entrees with a leading Canadian distributor in their multiple British Columbia distribution centres
Orders have been processed and product has been shipped to this leading foodservice distributor.
The products listed are, NATERA Plant Based Schnitzel, Seasoned Tenders and Sweet Chili Tenders. These items will be carried in this distributor's BC based distribution centres in Vancouver, Kelowna, and Victoria.
Our extensive range of NATERA Plant Based Foods provides foodservice operators with meat-alternative products to meet the growing consumer demand for plant-based menu choices.
Naturally Splendid expects a second container of NATERA Plant Based Foods to arrive in port the first week of December. The second container has three additional plant-based SKUs, 'fish' filets, a panko burger, as well as cheesy bites bringing the total SKUs available to ten.
A growing number of mainstream consumers are buying plant-based, meat-alternative options . In fact, these products are a key driver of growth at grocery retailers nationwide, outpacing overall food growth by more than five times. New SPINS retail sales data released March 3, 2020, shows that grocery sales of plant-based foods that directly replace animal products have grown 29% in the past two years to $5 billion. 1
Naturally Splendid CEO Mr. J. Craig Goodwin states, " We are more than pleased having secured this additional distribution for NATERA Plant Based Foods. Our range of plant-based entrees provides a broad variety of selections to meet growing consumer demand. Currently we have six items in stock at our facilities which will be extended to ten SKUs when the second container arrives. As more and more consumers adopt plant-based alternatives into their diets, we believe the range of offerings will need to expand as well. And this is where NATERA Plant Based Foods excels. By continuing to develop and offer a range of plant-based alternatives to beef, chicken, pork and fish in a variety of entrees, we will meet consumer demand by providing a wide range of plant-based options for their dietary needs".
For more information e-mail info@naturallysplendid.com or call Investor Relations at 604-673-9573
On Behalf of the Board of Directors
Mr. J. Craig Goodwin
CEO, Director
Contact Information
Naturally Splendid Enterprises Ltd.
(NSP – TSX Venture; NSPDF – OTCQB; 50N – Frankfurt)
#108-19100 Airport Way
Pitt Meadows, BC, V3Y 0E2
Office: (604) 465-0548
Fax: (604) 465-1128
E-mail: info@naturallysplendid.com
Website: www.naturallysplendid.com
Forward-Looking Statements
Information set forth in this news release contains forward-looking statements that are based on assumptions as of the date of this news release. These statements reflect management's current estimates, beliefs, intentions, and expectations. They are not guarantees of future performance. Naturally Splendid cautions that all forward looking statements are inherently uncertain and that actual performance may be affected by a number of material factors, many of which are beyond Naturally Splendid's control including, Naturally Splendid's ability to compete with large food and beverage companies; sales of any potential products developed will be profitable; sales of shelled hemp seed will continue at existing rates or increase; the ability to complete the sales of all bulk hemp seed purchase orders; and the risk that any of the potential applications may not receive all required regulatory or legal approval. Accordingly, actual and future events, conditions and results may differ materially from the estimates, beliefs, intentions and expectations expressed or implied in the forward-looking information. Except as required under applicable securities legislation, Naturally Splendid undertakes no obligation to publicly update or revise forward-looking information.
NEITHER TSX VENTURE EXCHANGE NOR ITS REGULATION SERVICES PROVIDER (AS THAT TERM IS DEFINED IN THE POLICIES OF THE TSX VENTURE EXCHANGE) ACCEPTS RESPONSIBILITY FOR THE ADEQUACY OR ACCURACY OF THIS RELEASE.
1 https://www.gfi.org/marketresearch
Copyright (c) 2020 TheNewswire – All rights reserved.
News Provided by TheNewsWire via QuoteMedia