This profile is part of an investor education campaign. The profile provides detailed information which was sourced and approved by YDreams Global in order to help investors make better investment decisions. The Company's support of Investing News Network ensures we can continue to bring you unbiased, independent news and information.
Tech Investing News Featured Stock
Overview
YDreams Global Interactive Technologies (TSXV:YD) is a Canadian post-digital company with expertise in virtual and augmented reality technologies, transformative design, and integrated narratives. With its diverse team spread across offices in Vancouver, São Paulo and Rio de Janeiro, YDreams Global develops an equally diverse array of projects. The multiple award-winning company's creations include an aquarium where kids can create and feed virtual fish; interactive retail displays showing product information when a customer picks up merchandise; immersive Virtual Reality games; and much more.
Today, YDreams Global can cite 16 years' experience harmonizing aspects of design and technology across many different areas of specialization. The company has successfully combined technologies like Intelligent Environments, Internet of Things, Human Computer Interaction (HCI), Virtual Reality (VR), Natural and Multi Touch Interfaces and Augmented Reality — along with data tracking and analysis, to create interactive, immersive retail displays, exhibits and brand experiences.
YDreams Global has completed over 1,000 projects and over 5,000 interactive experiences since its inception in 2000. Clients include Fortune 500s such as Coca Cola, Qualcomm, Intel and Cisco. YDreams became the first Brazilian-based tech company to be listed on TSX Ventures in July of 2016. In the same year, YDreams adopted a new brand identity and look, adding 'Global' to the company name to represent its movement into important markets in the Middle East, Asia and North America.
As part of its aggressive growth strategy, the company recently split into three divisions — Experiences, Futures and Ventures — creating its Product & Ventures division in early 2017 to explore growth opportunities with global audiences.
"The company is aiming high with the goal to have successfully built, strived, and proven ventures ready for global expansion in cutting-edge fields in the next 2 years, including Virtual Reality, Augmented Reality, Artificial Intelligence and Distributed VR Gaming," said YDreams CEO Daniel Japiassu.
In March 2017, the company announced filing preliminary patents for a VR gaming platform which it hopes will guarantee YDreams Global international brand-name recognition.
Investment Highlights
Completed over 1,000 projects and over 5,000 interactive experiences in over 30 countries.
Clients include Fortune 500s such as Coca Cola, Qualcomm, Adidas Intel and Cisco.
Generated C$20 million in revenue over the past 5 years.
3 patents in AR Elements, Virtual Sightseeing and Interactive Shelves technology.
2017 Focus on VR industry; preliminary patents filed for a VR gaming platform.
Digital Dreams: Strategic Growth, Disruptive Technologies
Over the last five years, the company has generated over C$20 million in revenue. YDreams Global plans to increase that number further through several new product lines and projects.
Japiassu said, "Our goal for 2017 is to accelerate our virtual reality growth strategy in North America, focusing on our Fortune 500 relationships in place already. We are extremely pleased upon closing our first project in the United States and we feel this is a great sign that the US market is primed for the rapid and scalable international expansion of YDreams Global."
Immersive VR Experiences
As part of YDream's new Ventures division, responsible for startup acceleration, the company provides the seed capital, mentorship and training for startups in return for a share of the profits. The goal is to develop patented products that preempt market trends — particularly in the field of immersive VR experiences.
In March 2017, as YDream's announced filing for preliminary patents, a report published by Grand View Research forecasts the VR gaming market to grow rapidly until 2025. Driving market growth, according to the study, will be the increasing desire for VR accessories such as head mounted displays, motion sensing devices, treadmills, gloves, masks, backpacks and bodysuits. Demand for these accessories is expected to increase drastically once consumer versions are made readily available.
In January 2017, YDreams Global announced signing a MOU with Chinese CRTV International Media (Beijing), owner of 76 cinemas and an affiliate in another 2,000 theatres across China. The companies plan to combine VR technologies into a cinematic environment to create new immersive experiences for Chinese viewers. In late 2016, the company also announced its work on VR training simulators for the military, education and emergency first responders. Importantly, the authors of the initial YDreams study for VR military simulators found the same technology would be ideal for VR gaming.
"Our goal will be to develop this platform that will deliver one of the most immersive virtual reality experiences in the world anywhere and everywhere," said Japiassu. "The first step will be a highly immersive, multiplayer and multisensory VR gaming arena, designed to scale globally with low investment which aims to create a global network of users to offer never-seen-before connected VR experiences."
The company completed in the end of 2016 a capital injection that will fund the expansion of multiple VR projects as well as the sales team. The company plans to release specific details about its VR gaming platform in the coming months.
Augmented Reality: Enhancing Retail Experiences
According to a May 2016 report by Grand View Research, "Augmented reality technology is in the nascent stage with a huge growth potential, and has attracted large investments contributing to the industry growth." The same report noted gesture-based technologies and Augmented Reality (AR) trial rooms are of particular interest. De Beers, for example, already uses AR technology to let customers virtually try on jewelry.
August 2016 featured the rollout of YDream Global's own line of retail displays — called SKUP — to be sold to retailers across the world. SKUP includes elements like Smartshelves, RFID mirrors, barcode readers, holographic displays, touch screens and more. Many SKUP technologies feature images and information projected onto interactive screens, showcase glass and mirrors, and would be ideal for showcasing luxury items. These devices enable customers to input their personal preferences and tailor their product journey. SKUP devices can also track customer data that can be exploited to improve sales.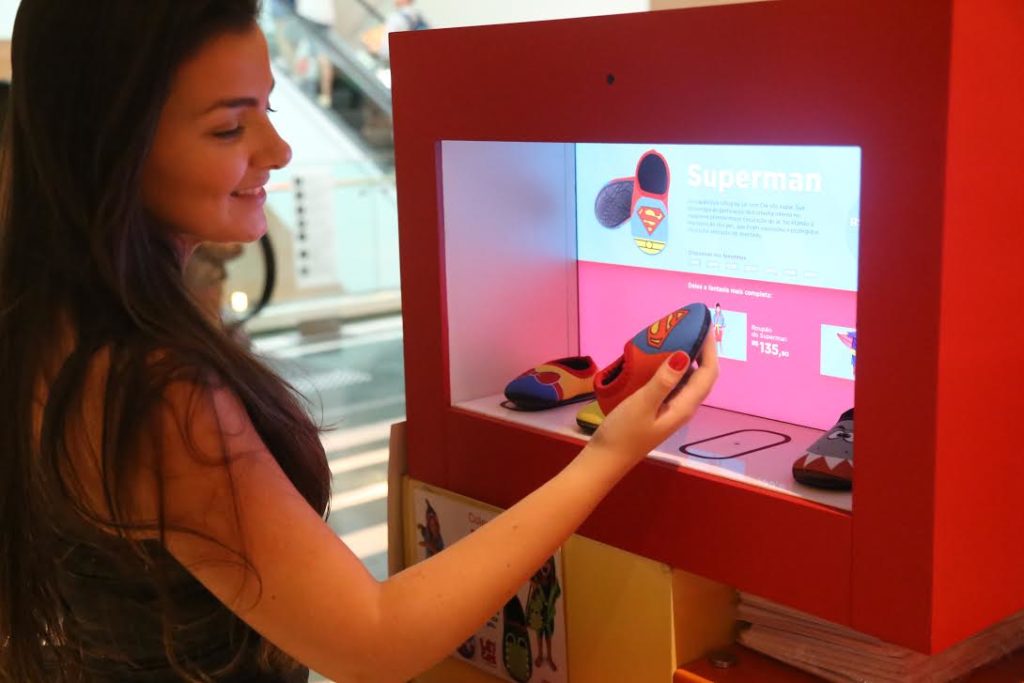 "New consumers want the real experience amplified by the benefits of technologies they have become used to through the internet, social network and mobile phones. They desire satisfaction in their consuming journey and this can mean buying in one shop instead of the other," said Japiassu.
SKUP products were first displayed at the 2016 Latam Retail Show, the largest fair in Latin America for retail, e-commerce, franchising and shopping centers. YDreams Global plans to start a sales program for stores in the United States and Canada by 2017, with a website and sales channels already established.
2016 Interactive Exhibits: Building the Bond Between Brand and Consumer
Olympic City Museum, Rio de Janeiro
In August 2016, the company executed multiple projects for the Rio de Janeiro Olympics. The most significant of these were the Olympic City Museum — the official memorial museum for the games and a significant source of revenue for YDreams Global.
"The increase in turnout has confirmed that the interactive immersive environment that YDreams has created for the Museum has been a success in increasing traffic," Japiassu stated. "This shows that the interactive and virtual reality experiences that YDreams creates tend to generate a significant increase in attendance and potential revenues for our clients."
AquaRio Virtual Aquarium, Rio de Janeiro
To date, YDreams Global has developed similar attractions to its Olympics projects all over the world. These include exhibits for South America's largest aquarium, AquaRio, which opened in late 2016 in Rio de Janeiro, with 350 species in 28 separate tanks. YDreams created AquaRio's virtual aquarium. This brought together a Video Wall, AR, Radio Frequency Identification (RFID) cards and interactive kiosks within an educational setting.  Importantly, the display enables children to create and care for their own virtual pet fish, with a unique species, color and size. These pets can be named and saved using a purchasable RFID card, and afterwards become the child's host throughout the museum, appearing at smaller YFish terminals at various exhibits.
Marcos Alves, Director of YDreams Global Products Division, describes how owners of the virtual pets are enticed to feed their pets, monitor their development and unlock new features. This encourages frequent returns, Alves said, generating new revenue for AquaRio.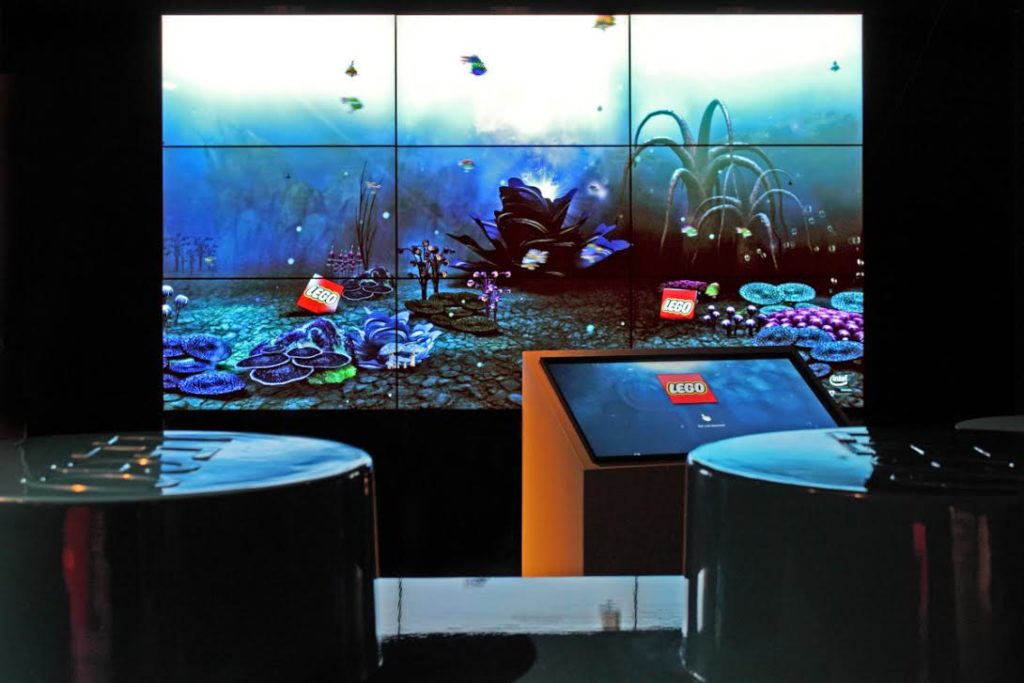 Qualcomm Exhibit at Futurecom, Sao Paulo
Also in November 2016, YDreams Global teamed up with mobile technology creator Qualcomm Inc at Futurecom, the largest Latin American telecommunications fair, hosted that year in Sao Paulo. YDreams created Qualcomm's stand, featuring interactive touch screen displays and exhibits that communicate with one another. The display increased Qualcomm's visibility at the event and promoted the company's patented 5G technology, Japiassu explained, helping Qualcomm establish its brand as part of the future Internet of Things.
Natura Amazon VR Rainforest Tour, New York City
In December of 2016, YDreams Global completed its first project in the United States, another major project on behalf of popular Latin American cosmetics brand Natura. The virtual reality tour, "Natura Brings the Amazon Forest to You", was completed in conjunction with the grand opening of Natura's first North American flagship store near New York City. The experience featured a simulated walk through the heart of the Amazonian Rainforest. Viewers encounter materials used in Natura's Ekos line of body care products during their virtual stroll.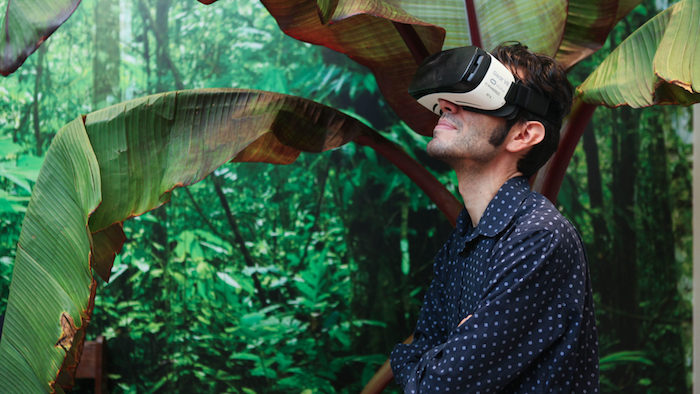 Management
Daniel Japiassu–CEO and Director
Daniel Japiassu is part of the first generation of Brazilians to explore the internet business opportunities. At Media Lab he developed the first corporate websites for clients such as Itaú, Amil and Pepsi among other major brands. Japiassu launched the digital agency AgenteWeb in partnership with three partners with the goal of developing dynamic websites for companies and celebrities. The agency delivered creative projects for clients like Sprite and Pelé and received several awards. Japiassu plays a key role in the successful performance of YDreams leading projects such as Knowledge Vessel for the City of Rio and the Trophy Tour for Coca-Cola. Most recently he and COO Karina Israel were in charge of taking the company public in Canada, on the TSX-V.
Karina Israel–COO and Director
Karina Israel has had an international career over the past 20 years. After two years of experience in the Energy Research Center (CEPEL) in Rio de Janeiro, she led the Media Lab production area between 1996 and 1999. During this period she graduated in Social Communication at UFRJ and became one of the pioneers of internet business development in Brazil. She still worked for Ogilvy Interactive and Tesla in São Paulo before setting off to Europe for a Master´s degree in Technology Science and Society at the Salamanca University, in addition to post graduate studies in Business Administration from the New Lisbon University. In 2004 she joined YDreams in Portugal as a precursor to producing real-time location-based games for mobile devices. Israel spearheaded YDreams' move into the professional advertising sector. She also led the opening of YDreams Brasil in partnership with Daniel Japiassu and achieved a master´s degree at USP for Media, Society and Information. Under their leadership the Brazilian operation soon became independent and has had a leading role in many international projects. She currently leads projects for clients in Brazil such as Bradesco (major Brazilian bank), Audi, Bohemia (popular local beer brand) among others.
Daniel Prado–Technology Director
Daniel Prado is one of the first Brazilian YDreamers. He has a long career leading multimedia projects and internet business for clients such as Xerox, Embratur, Petrobras and the Ministry of Education. He started his career working with network infrastructure and website development before he joined Media Lab where he worked with Karina Israel and Daniel Japiassu. He also took part in Agente Web with Japiassu and other partners. After being a consultant in major projects he worked for the Nacional Health Agency being responsible for internet projects between 2003 and 2007. Always working closely with the creative department, his main role is to elaborate innovative and viable solutions in new projects and manage the IT and development teams. Since 1998 he has been a professor at ESPM (Marketing college) in Rio de Janeiro, lecturing on web marketing and digital creativity.
Ana Monte–Creative Director
Ana Monte, a graduate from the Federal University of Rio de Janeiro, began her career in 1996 at the RNP (National Research Network), the pioneer institution responsible for establishing the commercial Internet in Brazil. This experience became the root of her digital design expertise, consistently focused on user experience. In 1998 she moved to Media Lab to work as an art director. There she was responsible for the accounts of some of the biggest Brazilian companies, such as Petrobras, Pepsi and Natura. In 2001 she moved to the House Agency for Globo.com's internet portal as Art Director for the online campaigns. She had her own design office for five years, where she developed multidisciplinary skills while working on a variety of jobs and clients, ranging from digital to graphic design, brand experience, product design and so on. As head of the YDreams creative department, Monte coaches and directs a multidisciplinary team of designers, always working closely with the technology department.
Marcos Alves–Product Director
Marcos Alves started his career as a programmer at Media Lab. He soon joined Globo TV where he had a key role in the strategic planning, development and management of some of the main websites of the network such as Globo na Copa, Globo Esportes and Globo News. In the Globo.com portal he managed research, development and adoption of new technologies between 1999 and 2002. After this period he became professional services manager at e-Dablio, senior manager at the DBA consulting firm, business director at Dextra and head of sales at Thoughtworks Brazil. Alves' role at YDreams is to lead the sales and new business team.
Renata Lebrão–Finance & Accounting Director
Renata Lebrão has over 20 years of experience in multinationals and is the executive responsible for the YDreams Brasil financial department. With a degree in Economics and Accounting, Renata also did post-graduate studies in Finance at Ibmec and Corporate Law at FGV. She started her career as a trainee in Arthur Andersen in 1992 at the Rio de Janeiro branch where she became manager. After 10 years in the consulting firm, in 2001 she assumed the challenge of helping the Telefônica Group to structure their investments for providing internet providing for mobile phones. In 2004, she became financial director at Gearbulk – a Norwegian Navigating company that has an important branch in Brazil. In 2011 she founded her own consulting firm, Franco-Lebrão to assist clients in accounting, auditing and financial matters. Her main role at YDreams Brasil is to establish financial guidelines and assure the financial feasibility of the company, providing security to shareholders, investors and clients.
Erik Ziegelmeyer–Business Director
Erik Ziegelmeyer is a Business Manager with over 20 years in Communications, Marketing and Business Development in companies such as Creata, Mkt M/TIMwe, Ogilvy Brasil, Ogilvy Peru, Bates and Rede Globo. He has worked in the Business Unit Direction in Brazil and abroad, taking part in the implementation of Ogilvy in the Andean market, leading the operation after that. Experienced in Commercial Strategies and Supplier Development, he graduated from Estácio de Sá University and specialized at the FIU – Florida International University.