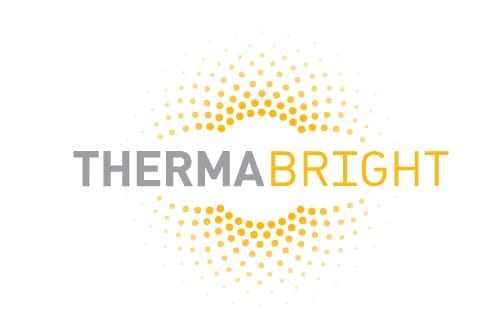 Therma Bright Inc.
Providing Effective Cosmeceutical Skin Care
Overview
Therma Bright Inc. (TSXV:THRM) ("Therma Bright") is a progressive medical device technology company that is focused on serving the $21 billion cosmeceutical industry. The company holds and is seeking various trademarks and patents for its thermal therapy technology that uses heat and light energy to deliver effective, non-invasive and pain-free skincare. This includes their InterceptCS™ device, which helps prevent cold sores from materializing and their TherOZap™ technology, that utilizes thermal therapy to combat the effects of insect bites and stings.
Therma Bright has two products that are commercially available, including the InterceptCS™, which uses infrared light and heat to help prevent cold sores from materializing on the skin. The InterceptCS™ is packaged with two free activators. The activators generate the recurring revenue stream, 'razor and razor blade' model, after the company sells the unit. Currently all additional activators purchased provide one activation, the 'razor blade', a high margin recurring revenue stream to the company. The company has re-engineered the activator to provide multiple activations to support the legacy product. In the future a new device is in the works that will incorporate multiple activations in a seamless purchase process.
Therma Bright's second product is the patent-pending TherOZap™ technology, which uses heat to decrease inflammation, pain and itchiness associated with insect bites and stings. The company's redesigned topical applicator uses controlled heat and an antimicrobial technologyto treat the effects of stings and bites. Additionally, Therma Bright has been testing the device's efficacy in combating mosquito-borne illnesses such as the Zika virus. With promising preclinical trials and initial testing results, Therma Bright is working towards testing the device for treating West Nile and Dengue viruses. The technology is currently in the final stages of testing.
In addition to the R&D being conducted on mosquito borne diseases, Therma Bright is interested in developing a pain relief product that integrates their thermal therapy technology with CBD and THC to provide pain relief to those suffering from back pain, arthritis and other orthopedic-based pain.
Therma Bright Company Highlights
Serving the $21 billion cosmeceuticals market.
Inventory of the InterceptCS™ ready to move.
InterceptCS™ stops cold sores before they materialize.
Multi-use activators have been designed and ready for manufacture to support legacy device.
Second generation InterceptCS™ device to include multiple activations.
Patent-pending TherOZap™ technology is in preclinical and initial testing and has shown promising results
TherOZap™ technology could be used to counteract the effects of the Zika, West Nile and Dengue viruses.
Once testing complete the company will seek FDA approval for potential claims on the TherOZap™ technology for efficacy against mosquito borne diseases.
Additional R&D projects involve a thermal therapy device for pain relief and incorporates medicinal cannabis or CBD from hemp.
Acquired coldsores.com as e-commerce platform for InterceptCS™