Providing Innovative Lithium Processing Solutions
This profile is part of a paid investor education campaign.*
Overview
Standard Lithium Ltd. (TSXV:SLL,OTCQX:STLHF,FWB:S5L.F) is a project development company that is focused on unlocking the value of existing large-scale US based lithium brine resources that can be brought into production quickly.
The company's flagship 180,000-acre project is the South Arkansas Lithium Brine project where it is partnered with global specialty chemical company LANXESS. Standard and LANXESS are working in a phased development approach and aim to eventually produce commercial volumes of battery grade lithium compounds from a brine stream that is a by-product of existing bromine production facilities run by LANXESS in south Arkansas. LANXESS' land operations in Southern Arkansas encompass more than 150,000 acres, 10,000 brine leases and surface agreements and 250 miles of pipelines. LANXESS extracts the brine from their wells located throughout the area, and the brine is transported to the three Arkansas plants through a network of pipelines. Standard released a maiden NI 43-101 resource report of roughly 3.08 million tonnes of lithium carbonate equivalent at the inferred resource category on the 150,000-acre project Standard is also pursuing the resource development of 30,000 acres of separate brine leases located in southwest Arkansas.
South Arkansas Lithium Brine Project
South Arkansas is North America's largest and most prolific brine production and processing region. The area produces approximately 9.4 billion gallons of brine annually, primarily for the production of bromine, according reports from the Arkansas Oil and Gas Commission. Lithium grades in the region range from 50 – 500 mg/l. The key to unlocking this resource is Standard Lithium's breakthrough rapid lithium extraction process that selectively recovers lithium from a variety of brine stream including waste or "tail brine". The process eliminates the use of evaporation ponds and reduces the recovery time of extracting lithium from brine from the current industry method that takes years to as little as several hours. Standard Lithium believes new lithium production can be brought on stream rapidly by minimizing project risks at selection stage by leveraging advances in lithium extraction technologies and processes. The company has minimal requirements for mining, reduced permitting risk and access to low cost chemical reagents.
Standard Lithium chose south Arkansas as a key development target, because it combines a very large resource potential, with well-studied and documented geology and hydrogeology, along with a permitting regime that has a long history of approving operations that remove, process and re-inject massive volumes of brine. The area has significant infrastructure such as power, rail, gas, water, trained workforce, and cheap reagents.
Rapid Lithium Extraction Pilot Plant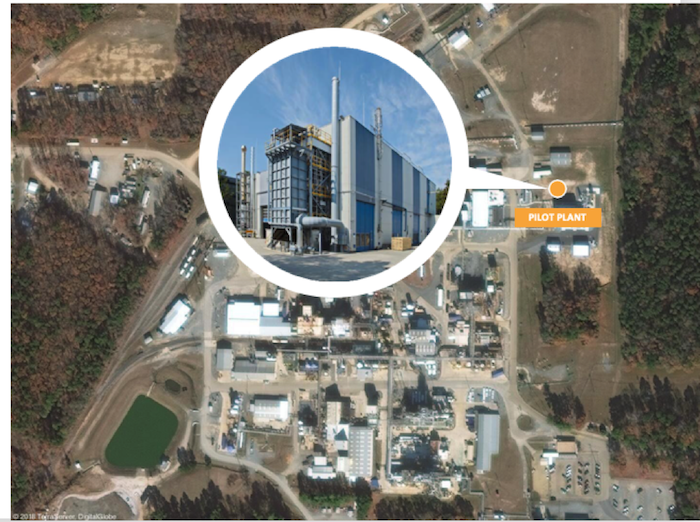 The partnership between LANXESS and Standard Lithium allows the company to locate and operate a demonstration-scale pilot plant inside on of LANXESS' chemical production facilities. The pilot plant will utilize the company's proprietary lithium-ion extraction process and will be used to recover lithium from tail brine that is produced as a by-product of the existing bromine production facility. To provide context of the commercial scale of the opportunity LANXESS processed approximately 126 million barrels of brine per year between Jan 2014 and Dec 2017.
The Company is also pursuing the resource development of approximately 45,000 acres of mineral leases located in the Mojave Desert in San Bernardino County, California.
Company Highlights
US based assets with existing permitted brine production
JV agreement with German chemical major LANXESS
Partnerships in place with the University of British Columbia, SGS Lakefield, Zeton Corp. and Saltworks.
Led by an experienced management that includes B2 Gold Chairman Robert Cross and scientific advisory team that includes Nobel Prize winner Prof. Barry Sharpless.
Management holds approximately seven percent of shares.
Management
Robert Mintak — CEO & Director
Robert Mintak has over 20 years of experience in corporate management, with a particular focus on strategic development and corporate governance. He has global network of lithium industry contacts and is a pioneer in the rapidly evolving lithium space. He previously served as Chairman and CEO at Pure Energy Minerals. During this period, he built a world-class team, launched multiple exploration and development programs and oversaw the development of disruptive extraction process work.
Dr. Andy Robinson — President, COO & Director 
Prior to joining Standard Lithium, Dr. Andy Robinson served as COO and Director for Pure Energy Minerals, leading the first NI 43-101 Inferred Resource assessment for a lithium brine deposit in North America. He developed innovative exploration, sampling and assessment techniques and was responsible for developing a world-class lithium brine process engineering team. The team was able to successfully develop an efficient and effective modern brine processing techniques that help shape the way lithium is extracted from brine. He has held senior technical and executive roles with energy and engineering companies in Europe, Africa, North America and South America. Dr. Robinson holds a PhD in Geochemistry from the University of Bristol.
Robert Cross — Non-Executive Chairman & Director 
Robert Cross is an engineer with 25 years of experience as a financier and company builder in mining and oil and gas sectors. He co-founded and serves as Chairman for B2Gold, a top performing and growing gold producer. He was co-founder and Non-Executive Chairman of Northern Orion Resources Inc. Between 1996 and 1998, Cross was chairman and CEO of Yorkton Securities Inc. He has an engineering degree from Waterloo Uni and received an MBA from Harvard 1987.
Raymond P. Spanjers — Senior Exploration Manager
Ray Spanjers is a Professional Geologist with 36 years of experience and expertise in lithium brine project development. He holds a Master of Science degree from North Carolina State University, is a registered member of the Society for Mining, Metallurgy, and Exploration, has authored several NI 43-101 technical assessment reports and is a Qualified Person. His experience includes 10 years with FMC in lithium pegmatites and brines and evaluated the lithium brines of most Argentinean salars, which led to the selection and development of the Fenix operation on Salar de Hombre Muerto.
Kara Norman, CPA — CFO & Corporate Secretary 
Kara Norman is a CPA with extensive experience in financial reporting for exploration-stage resource companies. She previously held the position of Controller for Strata Gold Corp. and Tintina Resources Inc. She currently hold the position of Interim CFO for Solidus Gold Inc, Asia Base Metals Inc. and Mantra Solar Systems Inc.
Anthony Alvaro — Director
Anthony Alvaro is a co-founder of Standard Lithium and has over 20 years of experience working primarily in the international capital markets. The breadth of his cap markets experience includes roles within wealth management corporate finance, institutional sales, M&A, venture capital and private equity. Over the years, Alvaro developed an interest in helping private companies enter the public markets. To date, he has helped numerous companies across industry sectors raise over $500 million in aggregate. He has also held executive and director positions with a number of private and public companies.
Jeff Barber — Director
Jeff Barber was a co-founder and Managing Partner of a boutique M&A advisory firm in Calgary. Prior to this, he was an investment banker with Raymond James Ltd. for four years. He has also held the roles of investment banker and equity researcher for Canaccord Genuity Corp. He began his career as an economist for Deloitte LLP. Barber is a certified CFA and holds a Masters degree in Finance and Economic from the University of Alberta.
---
*Disclaimer: The profile provides information which was sourced and approved by Standard Lithium in order to help investors learn more about the company. Standard Lithium is a client of the Investing News Network (INN). The company's campaign fees pay for INN to create and update this profile page, to which links are placed on Investingnews.com and channel newsletters.
The company description, investment highlights and catalysts were sourced by INN and approved by the company. INN does not guarantee the accuracy or thoroughness of the information contained on this page.
INN does not provide investment advice and the information on Investingnews.com profile should not be considered a recommendation to buy or sell any security.
INN does not endorse or recommend the business, products, services or securities of any company profiled.
Readers should conduct their own research for all information publicly available concerning the company.