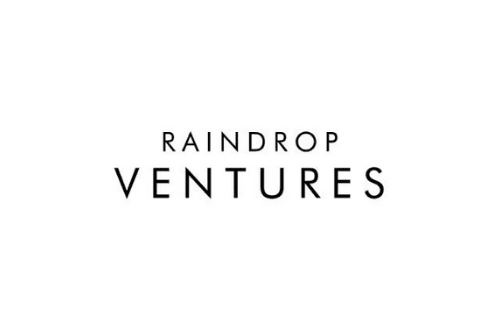 Raindrop Ventures
Former Ivanhoe COO Builds Startup with Great Nevada Assets
This Raindrop Ventures profile is part of a paid investor education campaign.*
Overview
Portfolio diversification is an important strategy when investing in exploration and mining companies as it reduces investment risks and increases the chance of discovery upside across different commodities and projects. However, not all mining companies and their assets are created equally.
Building a robust and diversified portfolio takes finding junior mining companies with attractive projects, but also requires the leadership to raise capital, obtain property and see geological trends worth investing shareholder money into. Investors seek to gain the perfect storm of top mining expertise and highly prospective mineral assets in precious and base metal mining when choosing a company with a strong management team that has a proven track record of success and an outstanding portfolio of projects under its belt.
Investors can find the perfect storm of top mining expertise and highly prospective mineral assets in precious and base metal mining in the Raindrop Ventures Inc (CSE:RAYN), an emerging company of highly experienced mining and capital markets executives whose objective is to create value by exploring and developing mineral properties in North America's top mining districts. The company currently has a robust portfolio of gold, silver and polymetallic projects in the prolific mining jurisdictions of Nevada and Idaho.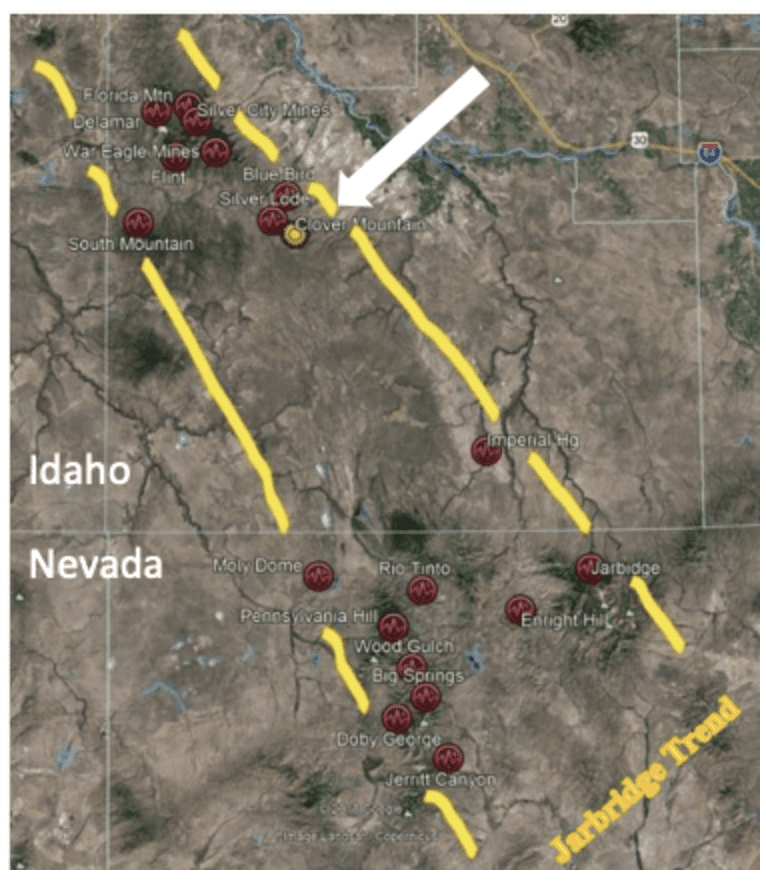 Over the last 20 years, Raindrop's leadership has uncovered major mineral discoveries, built a successful geothermal company and additional business developments valued over US$5 billion in value. Notable figures in this team include the company's chairman, Daniel Kunz, who has been one of the driving forces of several multi-billion dollar valued mining companies such as US Geothermal (NYSE:HTM) and Ivanhoe Mines (TSX:IVN). Mr. Kunz was a part of Ivanhoe Mines' effort in Mongolia where, in 2001, the company discovered Oyu Tolgoi, one of the world's largest copper-gold deposits. During his seven-year tenure, the market capitalization value of Ivanhoe Mines increased from $400 million to $4.4 billion. Mr Kunz is currently CEO of Prime Mining Corp, a member of the TSX Venture 50, a near-term gold-silver producer at the historically productive Los Reyes project in Mexico.
On the technical side of the company, Raindrop's VP of Exploration, G. Peter Parsley brings over 32 years of experience in mining and exploration. Mr. Parsley led the evaluation, drilling and initial economic assessment of the Guarichie Gold deposit in Venezuela, Illinois Creek Gold Project in Alaska, and several projects in the Goldstrike District in Utah and Nevada. He has extensive geologic experience at projects in Nevada, Idaho and Utah.
Raindrop's accomplished management team and portfolio of highly prospective gold and silver projects positions the company as an attractive junior mining exploration company that is being led by mine finders and who have experience at producing significant shareholder returns.
Raindrop's key Clover Mountain project in Idaho leverages exceptional exploration potential across 350 hectares of widespread mineralized land. The property lies in close proximity to successful projects such as Integra Resources' Delamar and LLC's gold mine in Nevada, which has produced over eight million ounces of gold since 1981. Clover Mountain could see similar high-grade gold yield as the company progresses its exploration efforts on the property.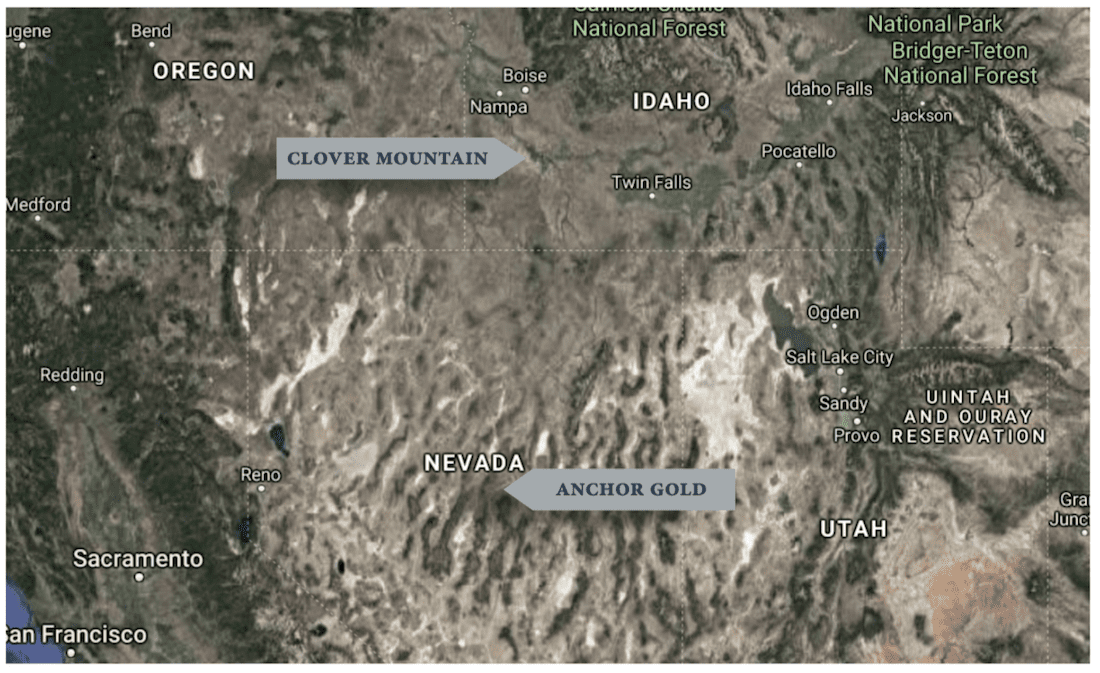 In March 2021, Raindrop Ventures announced the acquisition of Liberty Gold's Nevada gold project portfolio, which consists of three 100 percent owned projects (Anchor, Stateline and Sandy) and three 49 percent owned projects (Brik, Viper and Easter). The acquisition helps expand Raindrop's access to the prolific Great Basin gold exploration projects and pushes the company beyond what other junior companies might achieve in such a short timeframe.
"We are a little bit unique given we have a lower burn rate than most with senior expertise. We're lean and we had financing completed in February of this year, so we're well-funded. That essentially allows us to have more patience and to make decisions without constantly chasing," commented Raindrop Ventures CEO Alexander Kunz.
Building on its highly attractive project portfolio, Raindrop also announced the signing of a letter of intent to acquire the Jessup gold-silver exploration project in Churchill County, Nevada from JMX, LLC. The project has already revealed over 349 historic drill holes with numerous high-grade intercepts exceeding 5g/t gold grades and a 2018 measured and indicated resource of 275,000 ounces of gold and over 3.93 million ounces of silver( 331,800 ounces gold equivalent at 0.606 grams per tonne at a 69:1 silver-gold ratio).
The next steps for the company include completing acquisition of Jessup and undertaking extensive exploration there and atits newly acquired Anchor gold project, located in the Cortez gold trend in Nevada. The team likes the geology of the region and property and is optimistic that a new exploration thesis could expand the mineralization.
Raindrop Ventures' Company Highlights
Raindrop Ventures Inc. is led by industry leaders in mining, mineral exploration and capital markets to acquire and explore high-quality projects across North America.
The company's management team consists of mining experts and executives who bring years of combined experience in related fields and a proven track record of business development success valued at over US$5 billion.
The key Clover Mountain project in Idaho presents the company with exceptional exploration and high-grade gold discovery potential.
Raindrop acquired the Nevada gold project portfolio from Liberty Gold Corp. in March 2021. This portfolio consists of six high-quality gold and silver projects ranging from 100 percent and 49 percent ownership.
The company announced its letter of intent to acquire the Jessup gold-silver exploration project in Churchill County Nevada. The high-grade gold-silver asset would be an exceptional addition to Raindrop Ventures' robust project portfolio
The next steps for the company include completing the acquisition of Jessup and exploration there and across its Anchor project and Clover Mountain property.
Raindrop Ventures' Key Projects
Jessup Gold-Silver Project
The Project has had several historic campaigns of exploration and drilling starting in the 1980s and in 2018 a pit-constrained, heap leach modeled measured and indicated and inferred gold resource was estimated. The Project consists of 163 BLM claims, options on private ground including water rights and right of way for power, historical drill core and reverse circulation chips, historical and current drilling and assay data, geophysical studies, right of ways, federal and state permits, and other relevant data. 91percent of the resource is oxide with leach test recoveries between 75 percent to 89 percent for Au and 14 percent to 40 percent for Ag;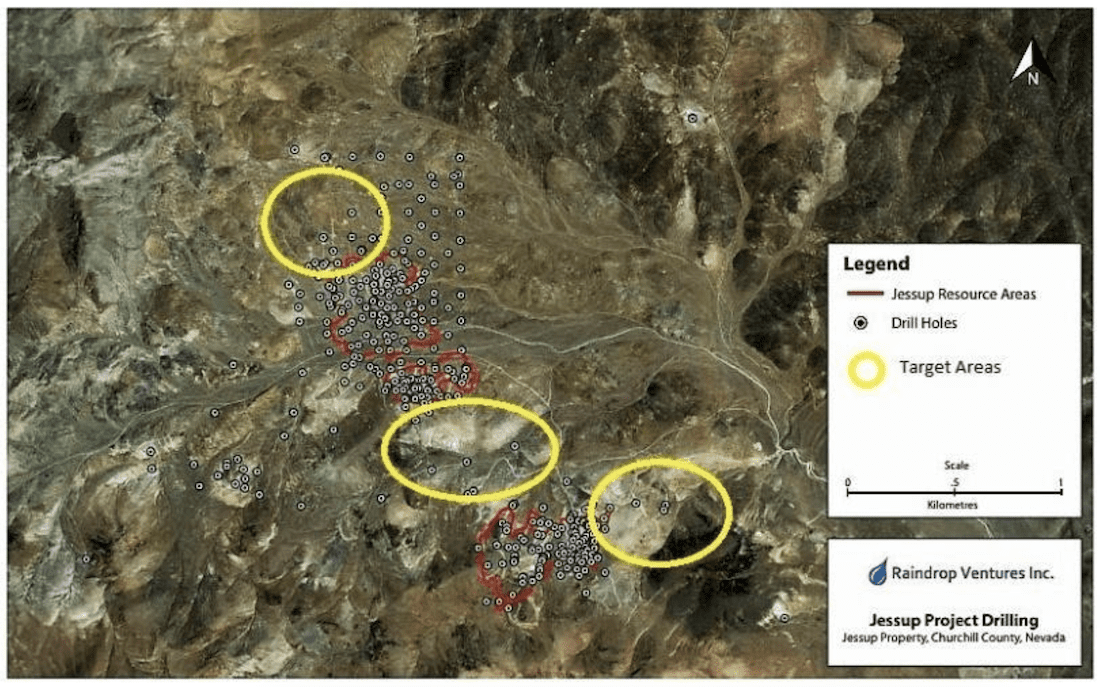 Clover Mountain Project
The Clover Mountain project is a greenfield exploration asset and epithermal gold-silver stockwork deposit approximately 60 miles southwest of Boise, Idaho. The property consists of 43 unpatented claims totaling 350 hectares and leverages strategic positioning in what Raindrop believes is the "Jarbidge Trend," which hosts successful mining projects like Integra Resources' Delamar and Florida Mountain and War Eagle gold-silver properties in Idaho.
The underexplored trend of Clover Mountain hosts several multi-million-ounce gold-silver and silver-gold deposits, including several polymetallic gold-silver-copper-zinc-lead deposits. Past exploration programs revealed rock chip samples upwards of 1.99g/t gold, 19.95g/t silver, 1.25 percent copper and 1.54 percent zinc grades. Recent trench sampling and field mapping have confirmed widespread mineralization and potential drill targets based on new geological assessments.
After its acquisition in 2018, the company has been quick to begin the exciting exploration and development of Clover Mountain. The first steps for this highly prospective asset included a US$133,000 Phase One exploration program, with geological mapping, prospecting, ground magnetic surveys, trenching and more.
Anchor Project
The Anchor Project is a Carlin-type sedimentary rock-hosted gold target located in the region of Devil's Gate and the prolific Battle Mountain in Nevada. The project is advantageously positioned at significant intersection points with west-northwest striking fault zones, which could reveal exceptional mineralization potential. Anchor also consists of 54 unpatented federal lode claims and is 100 percent owned.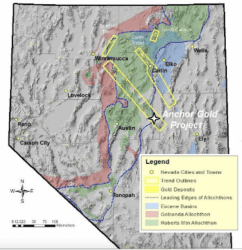 Anchor hosts several undrilled gold targets, which the company projects could mimic the discoveries of nearby projects like the four million ounces Ruby Hill gold deposit located 11 kilometers to the southwest. Historic exploration highlights gold grab samples of 1.83g/t gold grades, 11,000ppm arsenic and 1,030ppm antimony.
The next steps for the Anchor project include planning an extensive exploration program to unlock the property's true gold discovery potential.
Nevada Gold Project Portfolio
The Nevada gold project portfolio consists of six highly prospective and high-quality gold properties acquired from Liberty Gold Corp. in March 2021. The portfolio includes three 100 percent owned and three 49 percent owned properties: Anchor, Stateline and Sandy and Brik Viper and Easter, respectively.
The Anchor project is a Carlin-type gold property with undrilled gold targets
The Stateline project is a low sulphidation gold-silver asset with high-grade gold values hovering 1.46 to 4.55g/t gold
The Sandy project is a sediment-hosted gold property with extensive exploration potential
The Brik project is a low sulphidation gold asset with drill intersections highlighting gold grades around 2.41g/t gold over 16.7 meters and 14.95g/t gold over 1.5 meters.
The Viper project is a low sulphidation epithermal gold asset with demonstrated gold grades upwards of 1.09g/t gold over 33.5 meters.
The Easter project is a low sulphidation epithermal vein-breccia-stockwork gold-silver deposit with existing historic resources and exceptional exploration potential.
Raindrop Ventures' Management Team
Daniel Kunz — Chairman
Daniel Kunz has significant experience in mining, renewable energy, exploration, finance and operations. He is currently the CEO and President of Prime Mining Corp a successful exploration company that has grown significantly under his leadership. In addition to founding and working ten years to build U. S. Geothermal, Inc. into a successful energy producer that was sold in 2018 for C$200 million, Kunz was senior VP and COO of Ivanhoe Mines, Ltd. from November 1997 to October 2000. He was later president, CEO and director until March 2003.
Kunz was one of the driving forces in taking Ivanhoe mines into Mongolia where the company discovered Oyu Tolgoi, one of the world's largest copper-gold deposits, in 2001. During his seven-year tenure, the market capitalization value of Ivanhoe Mines increased from C$400 million to C$4.4 billion.
Alexander Kunz — President, CEO & Director
Alexander Kunz brings to the company more than seven years of experience in the management and operations of precious metals exploration and development.
Kunz has been involved in management, corporate governance and operations; both in exploration and development. He has experience in both public and private companies and has been part of the management team or serving in an advisory role to several junior mining companies. Previous project jurisdictions include Alaska, Nevada, Idaho, Oregon, Bolivia, Mexico and Canada.
Kunz holds has business and legal experience in government and private practice as well as a J.D. and M.Sc. from the Creighton School of Law and a B.Sc. from Seattle University.
Satvir Dhillion — Corporate Secretary & Director
Satvir Dhillon has been involved in the development of companies primarily listed on the TSX Venture Exchange for about 20 years. He has held a variety of positions including investor relations, business development, senior management and board directorships.
As part of the management team at U.S. Geothermal Inc., the market capitalization value increased from C$2 million to C$250 million and it successfully became an Independent Power Producer. Dhillon is currently the president, CEO and director of iMetals Resources Inc and also sits on the Board of Equatorial Exploration Corp., UC Resources Ltd., and Earl Resources Ltd..
Scott Davis — CFO & Director
Scott Davis is a partner of Cross Davis & Company LLP Chartered Professional Accountants, a firm focused on providing accounting and management services for publicly-listed companies.
Davis' 22 years of experience includes CFO positions of several companies listed on the Canadian Securities Exchange and the TSX Venture Exchange; senior management positions, including four years at Appleby as an assistant financial controller, two years at Davidson & Company LLP Chartered Professional Accountants as an auditor and five years with Pacific Opportunity Capital Ltd. as an accounting manager.
G. Peter Parsley — VP of Exploration
Peter Parsley is a professional geologist with over 32 years of experience in the mineral exploration business as both an exploration geologist and a mining executive. He has been an associate at Daniel Kunz & Associates, LLC since 2015 and before that served as VP of Exploration for Thunder Mountain Gold. In the mid-2000s Parsley served as CEO of TSXV-listed Triumph Gold Corporation and led the company through evaluation, drilling and initial economic assessment of the Guarichie Gold deposit in Venezuela and conducted gold and silver project evaluations throughout South America.
In the 1990s, he led a USMX, Inc. team that conducted approximately US$6 million of exploration work in the Thunder Mountain District in Idaho and was responsible for property evaluations in the western U.S. and the Illinois Creek gold project in Alaska. Before working for USMX, Inc., Parsley worked for Tenneco Minerals as the chief geologist responsible for regional exploration programs and mine development in the Goldstrike District in southwestern Utah and conducted regional reconnaissance programs in Nevada.
Parsley holds Bachelor of Science and Master of Science degrees in Geology from the University of Idaho.
---
INN does not provide investment advice and the information on this profile should not be considered a recommendation to buy or sell any security. INN does not endorse or recommend the business, products, services or securities of any company profiled.
The information contained here is for information purposes only and is not to be construed as an offer or solicitation for the sale or purchase of securities. Readers should conduct their own research for all information publicly available concerning the company. Prior to making any investment decision, it is recommended that readers consult directly with Raindrop Ventures Inc. and seek advice from a qualified investment advisor.