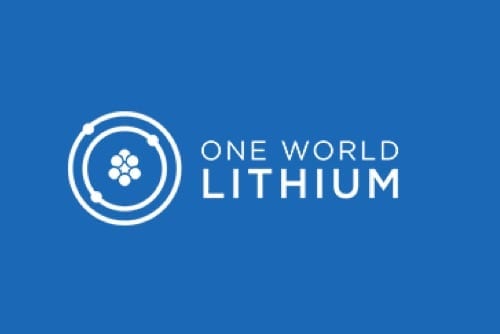 One World Lithium
Exploring A World-Class Lithium Brine Property
Overview
One World Lithium Inc. (OTCQB:OWRDF) (CSE:OWLI) is an exploration company that acquires lithium brine projects of merit. One World Lithium currently owns a 60 percent interest in the Salar del Diablo lithium brine project in the State of Baja California, Mexico and is working towards acquiring an additional 30 percent working interest. The property covers a large salar of which only 10 percent has been explored.
The Salar del Diablo is one of the world's larger lithium brine prospects to be drilled during 2019 and has the same geological features as the Salar de Atacama in Chile, which accounts for 27 percent of the world's lithium supply. According to the US Geological Survey (USGS), the five necessary geological attributes for the formation of a lithium brine deposit are: a closed basin, hot springs, volcanic rocks containing lithium, active faults to transport lithium into the basin and a salar in a region of high heat flow. The Salar del Diablo has all of these conditions.
To date, three geophysical zones have been outlined on the property. The three zones cover 54 square kilometers with two of the zones continuing beyond the exploration grid.
One World Lithium has also collected 24 geochemical surface samples over a distance of 80 linear kilometers where every sample assayed for Lithium with an average grade of 74 ppm lithium. Also, there were 56 surface geochemical samples taken in the northern grid area that have an average grade of 86 ppm lithium which is anomalous that defines a geochemical anomaly covering 150 square kilometers.
One World Lithium will resume its 4,250-meter drill program on the property in late September, 2019 to test the three geophysical zones, a geochemical anomaly and geological structures. As of June 13, there have been five holes drilled that did not reach their planned total depths as discussed in the Company's news released on July 13 and July 25, 2019 where the drill holes did not intersect the drill targets. In late September the Company may re-drill some of the five holes and the 7 holes not yet drilled. In the long term, One World Lithium's mission statement is to drill and define a significant resource on the property before seeking a partner to bring the project to production.
One World Lithium's Company Highlights
One World Lithium currently holds a 60 percent interest in the Salar del Diablo and has the option to acquire another 30 percent interest for a total of 90 percent.
The Salar del Diablo property is one of the larger lithium brine prospects to be drilled in 2019.
The property has all of the features necessary to develop concentrated lithium in brine as defined by the USGS.
The property is located 137 kilometers from the US border and 35 kilometers from the seaport at San Felipe, which, after upgrading, could provide the company with access to the international markets.
A 150-square-kilometer anomaly was delineated by a surface sampling program.
Three highly-conductive geophysical zones have been identified on the property with two zones remain open-ended beyond the survey grid.
A 4,250-meter drill program is intended to resume in late September of 2019 which mayl include re drilling some of the five holes that did not reach their planned total
One World Lithium's principal geologist has a track record of lithium exploration success since 2009