Numinus
Innovative Research into Psychedelic Therapies
Overview
Numinus (TSXV:NUMI) is a healthcare company at the forefront of addressing the growing prevalence of mental health issues and desire for greater wellness. The company offers an integrated therapeutic model to create lifelong relationships with people seeking physical, mental and emotional health with a focus on treating mental illness, trauma and substance abuse.
In addition to services including counselling, neurofeedback, physiotherapy and other therapies, Numinus aims to conduct psychedelic-assisted therapies to help people heal, connect and grow — when approved by Health Canada, Colleges and other regulators. Numinus put a value chain in place that will be key to the company's growth and success. Numinus Bioscience is licensed by Health Canada to test, sell and distribute psychedelic substances. Numinus Wellness plans to establish physical locations where psychedelic-assisted therapies can take place once approved by regulators. Lastly, Numinus R&D is where partnerships with leading research groups will take place to advance practice and understanding in the space.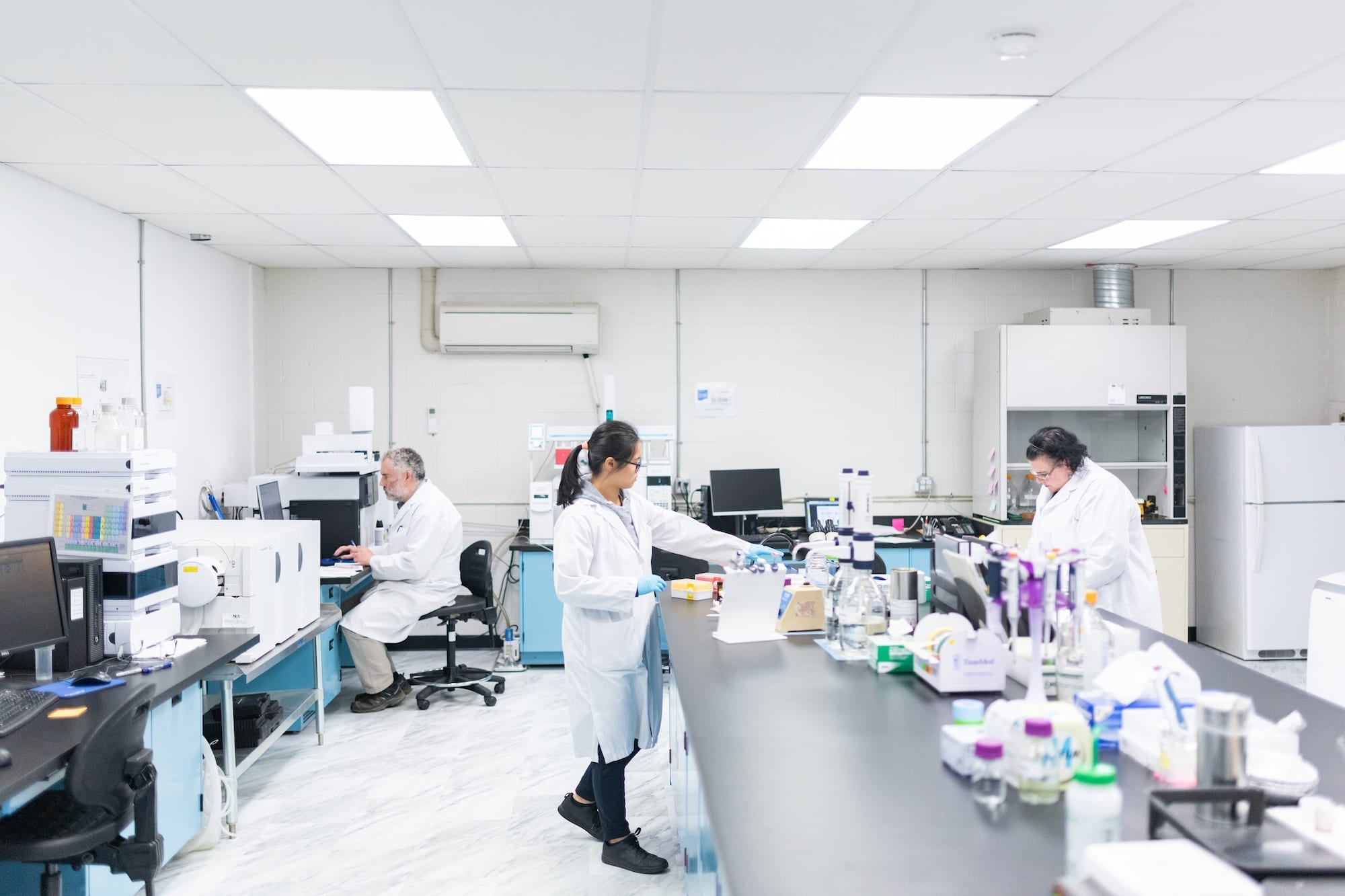 Numinus Bioscience is making a name for itself in analytical testing for psychedelic substances and as a place of excellence for product research and development. Numinus Bioscience's 7,000 square foot analytics and research laboratory handles a range of psychedelic substances and analytical methods and uses for the psychedelics space. In October 2020, Numinus announced it had harvested the first legal flush of Psilocybe mushrooms in Canada by a public company under its Health Canada-issued Controlled Drugs and Substances Dealer's Licence.
Numinus was founded by Payton Nyquvest and Stacey Wallin, who both have a passion for developing holistic therapies that deal with the root causes of mental illness, addictions and trauma. The two founders have a wealth of experience in bringing innovative companies to the capital markets. Nyquvest, for example, has raised over C$100 million for public and private companies alike and has facilitated numerous IPOs, including Numinus' pending RTO with Salvation Botanicals and Rojo Resources Ltd. Joining the team as Chief Operating Officer is Michael Tan, who was the first director for the British Columbia Liquor Distribution Branch's (BCLDB) cannabis division. He also has a track record of driving profitable revenue growth.
Numinus' Company Highlights
RTO with Salvation Botanicals and Rojo Resources Ltd. completed in Q2 2020.
When approved by Health Canada and Colleges, Numinus aims to conduct psychedelics-assisted therapies to help people heal, connect and grow. These therapies will be conducted in safe, controlled therapeutic environments when approved by regulators.
Has a 7,000 square foot laboratory that is licensed by Health Canada to test, possess, buy and sell various controlled substances.
In October 2020, the company harvested the first legal flush of Psilocybe mushrooms in Canada by a public company under its Health Canada-issued Controlled Drugs and Substances Dealer's Licence.
Revenue from the company's existing cannabis testing operations provides a foundation for growth, differentiating Numinus from others in the psychedelics space.
The cannabis portion of the business has the potential to bring in C$25 million, dependent on timing of receiving Health Canada processing licence and production facility operating at capacity.
The company's long-term plans are to build a network of healing centres across North America, staffed with professional therapists and integrative health professionals.
Research partnerships in place with MAPS and Together We Can and Memorandum of Understanding signed with the BC Centre on Substance Use (BCCSU).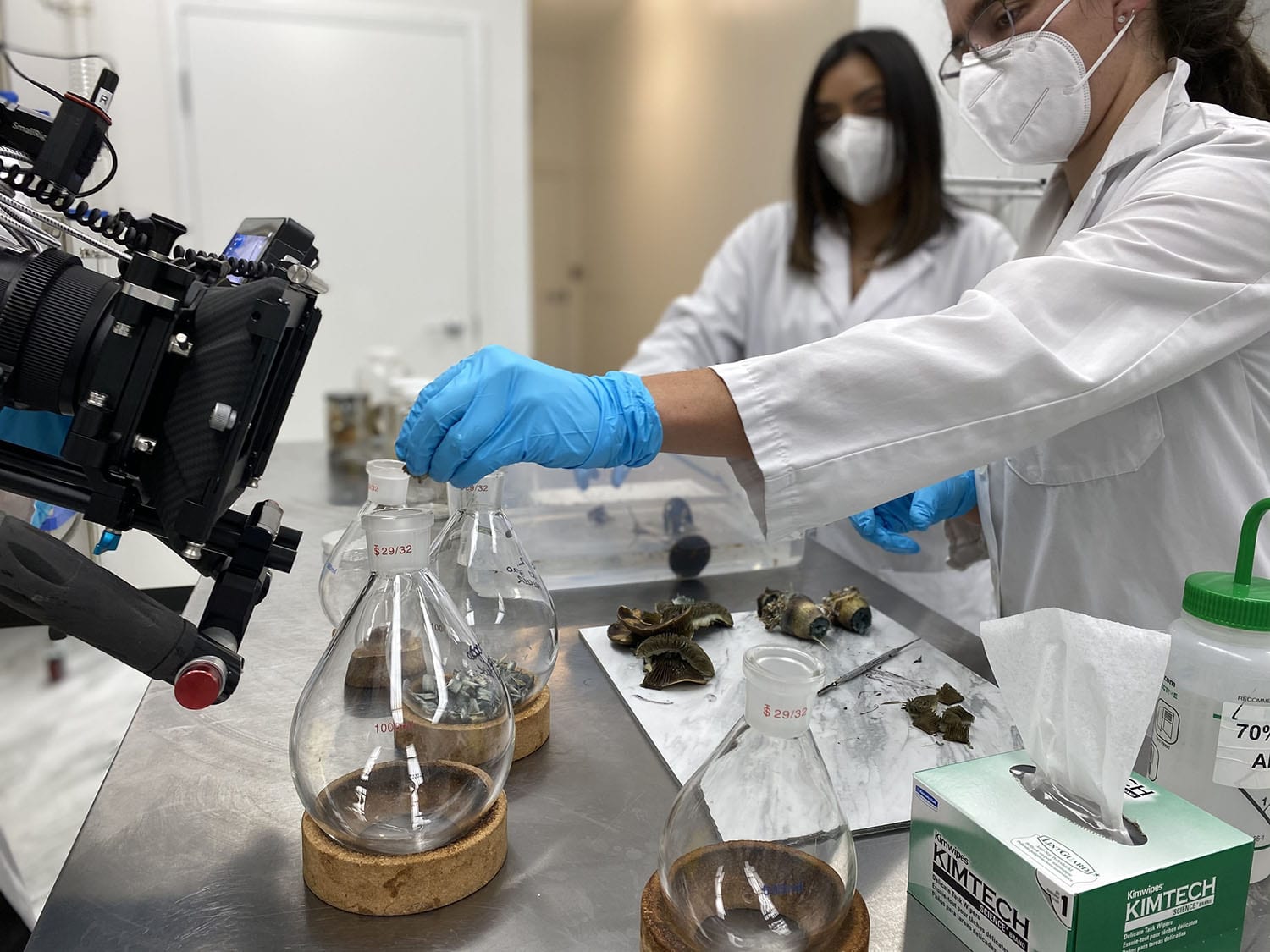 Regulators Turning to Psychedelic Therapies to Treat Mental Illness and Addiction
In 2017, psychedelic therapies were designated as a breakthrough therapy by the FDA due to the growing need for solutions for mental health-related issues across the globe. According to the World Health Organization, mental health disorders affect one in four people at some point in their lives, and approximately 450 million people currently suffer from mental health issues, making it a leading cause of ill-health and disability worldwide.
If left untreated, mental health disorders can cost Canadians C$51 billion per year in health care costs, lost productivity and reductions in health-related quality of life, according to the Centre for Addiction and Mental Health (CAMH).
Leading organizations such as the FDA and Johns Hopkins are helping to position the use of psychedelic assisted therapies in regulated, safe, controlled therapeutic environments as accepted therapeutic options. Many research organizations, such as BCCSU, have been testing the efficacy of treating mental health disorders with various psychedelics.
Numinus Management Team
Payton Nyquvest — Founder, Chairman and CEO
Payton Nyquvest founded Numinus out of a lifelong interest in health, wellness and personal development, triggered by mental health and chronic autoimmune problems in his earlier years. Transformational therapies helped to save his life, and he is driven to provide public access to these therapies.
He is a former Director, VP and Head of Sales at Mackie Research Capital, with 15 years of experience focusing on early-stage companies in multiple industries including technology, healthcare, biotech, cleantech and cannabis. He has raised over $100 million for more than 100 public and private companies and facilitated numerous IPOs.
Stacey Wallin — Founder and Chief Strategy Officer
Stacey Wallin founded Numinus with a passion for holistic wellness after a series of near-death experiences in 2015 related to illness and misdiagnosis, which inspired her to begin studying and advocating awareness for mind-body health. She previously founded and was CEO of LifeBooster, a tech startup now helping Fortune 100 clients detect and proactively respond to workplace injury risks. She most recently was the Director of Venture Programs at the BC Tech Association with a mandate of solving the largest ecosystem and policy-related challenges facing growth and scale-stage technology companies.
Dr. Evan Wood — Chief Medical Officer
Dr. Evan Wood is a recognized researcher with 20+ years of experience in addiction research, most recently as Executive Director of the British Columbia Centre on Substance Use (BCCSU). A professor of medicine at the University of British Columbia. Work on psychedelic-assisted psychotherapy, his work includes involvement with the Multidisciplinary Association for Psychedelics Studies (MAPS) trial of MDMA-assisted psychotherapy and examining the potential of psilocybin-assisted psychotherapy for a range of mental health disorders.
Dr. Devon Christie — Medical Director
Dr. Christie, a clinical instructor with the UBC Department of Medicine, is also a family physician with a focused practice in Multidisciplinary Pain Management. She is a Registered Therapeutic Counsellor emphasizing Relational Somatic Therapy for trauma resolution and she is also trained to deliver both MDMA-assisted psychotherapy for PTSD (MAPS USA) and ketamine-assisted psychotherapy, in a research setting. She is a recognized speaker and expert on the potential for incorporating psychedelic assisted therapies in an improved health care model for the future.
Michael Tan — Chief Operating Officer
Michael Tan is the former and first executive director of the BCLDB's Cannabis Division, where he successfully launched cannabis operations in British Columbia. Michael has 20 years of strategic planning and execution with national and multinational corporations. He is a high-impact product development, marketing and operations executive with a track record of driving profitable revenue growth.
Kraig Docherty — Chief People Officer
Kraig Docherty has over 20 years of experience growing and scaling tech and creative companies such as EA, Activision Blizzard, Indochino, Invoke and Eventbase.
John Fong — Chief Financial Officer
John Fong is a professional accountant with over two decades of experience in financial and operational management. He provides stability and growth solutions to public natural resource companies and technology start-ups.
Dennis McKenna—Advisor
McKenna brings over 40 years of experience conducting research in ethnopharmacology. He is a Founding Board Member of the Heffter Research Institute and a former key investigator on the Hoasca Project, the first biomedical investigation of ayahuasca. McKenna has taught courses on Ethnopharmacology and Plants in Human Affairs for 17 years as an adjunct Assistant Professor in the Center for Spirituality and Healing at the University of Minnesota . In collaboration with colleagues in Canada and the US, he incorporated a new non-profit, the McKenna Academy of Natural Philosophy.
Jamie Wheal—Advisor
Wheal is a bestselling author, Pulitzer Prize nominee and founder of the Flow Genome Project, an international organization dedicated to research and training of ultimate human performance. Since its inception in 2011, the organization has become the leading voice of evidence-based peak performance. Wheal is an expert on peak performance and leadership, specializing in the neuroscience and application of Flow states.
Ben Nemtin—Advisor
Nemtin is the #1 New York Times bestselling author of What Do you Want to Do Before You Die?, co-founder of the Buried Life movement and a mental health advocate. Nemtin was forced to drop out of university due to depression and in an effort to feel more alive, he and his three friends made a list of "100 things to do before you die" and for every list item they accomplished, they helped a complete stranger cross something off their bucket list. Oprah Winfrey declared their mission "truly inspiring." Nemtin is recognized as one of the "World's Best Motivational Speakers" as well as "World's Top Organizational Culture Thought Leaders" by Global Gurus and regularly speaks to Fortune 100 leadership teams and business conferences around the world.
Pamela Hadfield—Advisor
Hadfield is an entrepreneur and thought leader in the cannabis space. She became a cannabis advocate after finding relief from debilitating migraines using medical cannabis. After cannabis transformed her health, she dedicated her time and efforts to helping others with alternative healthcare approaches, including cannabis. Hadfield is the co-founder of HelloMD, a digital telehealth and educational platform for cannabis consumers and people seeking complementary care.
Nichol Bradford—Advisor
Bradford is CEO of the Willow Group and Executive Director of the Transformative Technology Lab. She is a former senior executive in the video game industry responsible for strategy, operations and marketing for major brands, including Disney, Vivideni and Activision Blizzard. Bradford is also a fellow of the British American Project, a former term member of the Council on Foreign Relations and served on the board of the Brandon Marshall Foundation for Mental Health.
---
*Disclaimer: This profile is sponsored by Numinus. This profile provides information which was sourced by the Investing News Network (INN) and approved by Numinus, in order to help investors learn more about the company. Numinus is a client of INN. The company's campaign fees pay for INN to create and update this profile.
INN does not provide investment advice and the information on this profile should not be considered a recommendation to buy or sell any security. INN does not endorse or recommend the business, products, services or securities of any company profiled.
The information contained here is for information purposes only and is not to be construed as an offer or solicitation for the sale or purchase of securities. Readers should conduct their own research for all information publicly available concerning the company. Prior to making any investment decision, it is recommended that readers consult directly with Numinus and seek advice from a qualified investment advisor.