Low-Cost, Vertically-Integrated Global Cannabis Producer
Overview
Mota Ventures Corp. (CSE:MOTA,OTC:PEMTF,FWB:1WZ:GR) aims to be a low-cost, vertically-integrated, high-quality global cannabis producer. The company owns a cultivation facility located two-hours outside of Bogota, Colombia, that is being built to good manufacturing practices (GMP) standards. Mota plans to produce high-quality CBD oil.
Since the passing of the US Farm Bill, CBD has been rising in popularity among cannabis companies and consumers looking for natural health and wellness solutions for various ailments. CBD is reported to provide relief for anxiety, depression, post-traumatic stress disorder and sleep all without giving consumers the "high" typically associated with the plant. As a result, the US CBD market is expected to surpass US$24 billion in sales by 2024, according to BDS Analytics and Arcview Market Research. QY Research is also predicting that the global market for CBD is to reach US$2.3 billion by 2025 as more users look to cannabidiol-based treatments as a solution to their ailments.
Looking to capitalize on the rising adoption of CBD across the world, Mota is working to acquire established CBD brands in Europe, North America and Latin America with existing sales and distribution channels. Mota is looking to bring its international acquisitions outside of Colombia down to its cultivation facility where the company intends to produce branded products at a fraction of the cost before exporting them for sale in international markets.
Mota has developed a team of industry professionals with experience in public markets, medical cannabis cultivation and distribution. The company is supported by its advisors in Colombia, who have an intimate knowledge of the political landscape, allowing the company to capitalize on the country's goal to become the number one low-cost cannabis producer and exporter in the world.
Mota's Company Highlights
Colombia's government has made it a mission to become one of the largest exporters of cannabis worldwide.
Home jurisdiction offers the potential to produce medical-grade cannabis (C$0.12 per gram).
Mota plans to build-out its cultivation, extraction and packaging in phases. When complete, the facility is expected to be over 1 million square feet.
Mota plans to acquire well-known brands with existing sales and distribution networks in Canada, Europe and the US.
Led by an experienced management team and advisory board.
Colombian Cannabis Cultivation
Colombia has a population of 48.8 million and is home to six million potential cannabis patients. The country's population has positioned it as a leader in the global cannabis industry, and it is estimated that Colombia can supply up to 44 percent of the worldwide demand for cannabis.
Colombia offers low operating costs, unique strains and a climate that supports year-round cultivation. The country also provides cannabis companies with access to the European medical cannabis market. The cannabis markets in Europe have mandated that any outdoor cannabis cannot be imported to the continent, making it necessary to have a low-cost greenhouse operation as well as access skilled labor.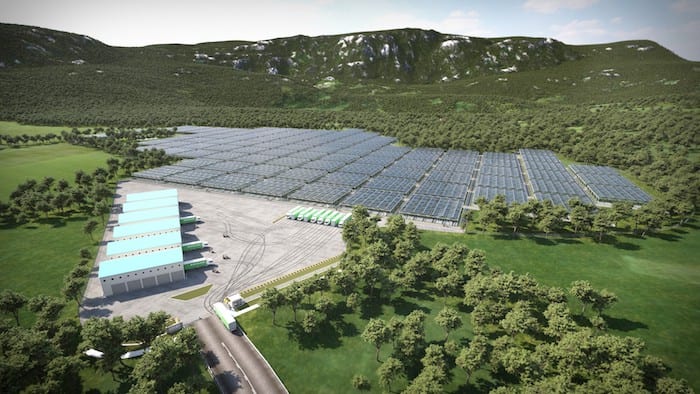 Mota's Management Team
Joel Shacker — President
Joel Shacker has worked extensively in the cannabis and finance space over the past six years and sat on the board of directors for the publicly-trading cannabis lifestyle company, Weekend Unlimited Inc. He has been in charge of leading the expansion into international cannabis markets and has overseen and developed operations from the ground up. He entered the cannabis space by founding a cannabis extraction company that specializes in licensing proprietary formulas to producers. He holds an Honors Business Administration degree from Ivey Business School specializing in finance. He has also served as Chief Operating Officer of CanPac Investment Corp. and as an Associate at Stadnyk and Partners.
Ryan Hoggan — CEO
Mr. Hoggan brings more than 18 years of leadership, global business development and entrepreneurship experience in the health equipment, medical devices and natural health products sectors. Early in his career, Ryan took on a leadership role in his family business, HOGGAN Health Industries, where he led operations, business development and marketing efforts. After identifying an untapped niche in the market, he founded Hoggan Medical where he went on to launch over 100 health, fitness and medical device products and negotiated contracts with big and small customers including the Mayo Clinic, Boeing, Daimler AG and the Los Angeles Lakers (NBA).
Mr. Hoggan holds a Bachelor of Business Administration (BBA) from Westminster College, an MBA from The University of Arizona and a Master of Global Management (MGM) from the Thunderbird School of Global Management at Arizona State University.
Szascha Lim — CFO
Szascha Lim holds a Bachelor of Commerce degree with honors from the University of British Columbia, specializing in accounting and successfully completed the CFE to obtain a CPA designation. She has extensive experience in working with public companies in an accounting capacity. She has worked with companies in cannabis, junior mining and exploration.
Craig Marley — Master Grower
Craig Marley has extensive experience cultivating cannabis for the medical market. He has served as head grower for one of Canada's first licensed producers, Cannafarms. He was the Quality Assurance Officer for Cannafarms, and was responsible for the design, construction and operations of their large scale cultivation operations, as well as navigating the complicated compliance regulations of Health Canada. He has also developed proprietary genetics of over 100 strains.
Chad Clelland — Director
In 2009, Chad Clelland purchased Medicalmarijuana.ca which became an information portal for thousands of patients, doctors and growers. Through this company, he and his team have helped thousands of Canadians find legal, safe medication. The team has also consulted, designed and submitted dozens of applications to the government under the MMPR, ACMPR and Cannabis Act. In 2011, Clelland co-founded Greenleaf Medical Clinic. It is now recognized as a training facility by the University of British Columbia and offers preceptorships to physicians, nurse practitioners and pharmacists. He also co-founded Folium Life Science in 2013, an approved Canadian licensed producer. His roles in the organization have included Chief Operating Officer, head of security, alternate master grower and alternate responsible person in charge.
Clifford Starke — Director
Clifford Starke is the Chairman of Hampstead Private Capital, a Bermuda-based merchant bank focused on financing and advising small to mid-market, fast-growth companies. Over the course of the last five years, Starke has focused on the cannabis sector and has acted as a founder, early-stage shareholder, financier, advisor and director to multiple cannabis companies in sub-sectors ranging from genetics, cultivation, distribution and e-commerce that have cumulatively generated over $3 billion dollars of market capitalization. Currently, he is the Chief Executive Officer of Franchise Cannabis Corp., a leading European-focused pharmaceutical cannabis company with distribution networks across 18 countries and the current market leader in Germany. He holds a Bachelor of Arts Degree from Queen's University.

---
*Disclaimer: This profile is sponsored by Mota Ventures Corp. (CSE:MOTA,OTC:PEMTF,FWB:1WZ:GR). This profile provides information which was sourced by the Investing News Network (INN) and approved by Mota Ventures Corp., in order to help investors learn more about the company. Mota Ventures Corp. is a client of INN. The company's campaign fees pay for INN to create and update this profile.
INN does not provide investment advice and the information on this profile should not be considered a recommendation to buy or sell any security. INN does not endorse or recommend the business, products, services or securities of any company profiled.
The information contained here is for information purposes only and is not to be construed as an offer or solicitation for the sale or purchase of securities. Readers should conduct their own research for all information publicly available concerning the company. Prior to making any investment decision, it is recommended that readers consult directly with Mota Ventures Corp. and seek advice from a qualified investment advisor.